How Does DoorDash Work and How Much Does It Cost?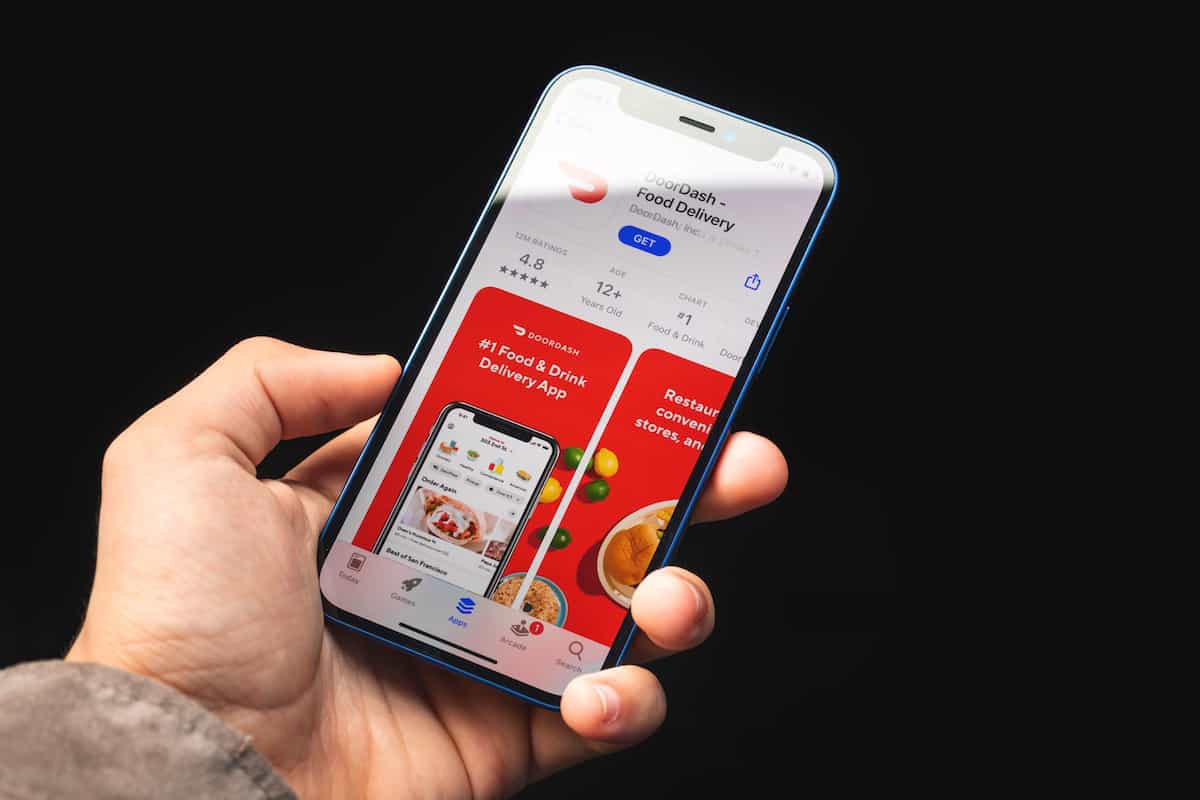 DoorDash delivery is convenient, and you can save money if you have a DashPass membership and order at least twice a month. In addition, there are tons of deals available on the DoorDash website and the app.
Key Takeaways
You can create a free account on DoorDash and order through their
website or the app.
DoorDash delivery fees typically range from $1.99 to $5.99. In addition, there is a service fee of 10-11% of your order total.
With a DashPass membership which costs $9.99 a month, you can get free delivery on eligible orders over $12.
Regardless of when you order, DoorDash is there to make your delivery possible. They do have service and delivery fees on most orders, but there are ways around them with DoorDash promos and DashPass.
How Does DoorDash Work?
DoorDash offers delivery or pickup from your favorite restaurants in your area. You have to create a free account and type in the delivery address to see all restaurants near you. You can even order household items with DashMart delivery in your location.
After placing your DoorDash delivery order, you can track the order using the app and contact your Dasher if you have notifications enabled.
DoorDash charges service and delivery fees for each order, and we'll discuss these fees in more detail below. However, they also have a DashPass membership option to reduce or eliminate these fees.
DashPass is DoorDash's membership program. For $9.99 per month, you get DoorDash free delivery on all qualifying orders over $12 and discounted service fees. You also get exclusive access to DoorDash deals and promos with DashPass.
Another great DoorDash feature is group ordering. A group order allows multiple people to add items to one collective order.
It makes ordering for large groups of people easier because everyone is in charge of their own order. To find out more about how to create a group order, click here.  
Most DoorDash deliveries go smoothly, but sometimes issues come up. If your Dasher is late or your order has never arrived, you can contact DoorDash customer service using their app or the customer service line.
To find out more about the DoorDash refund policy or how to request a refund, read our article, where we cover the topic in more detail.
How To Use DoorDash
To use the DoorDash app, you have to create an account and type in your delivery address at the top of the page. Then, the app will pull up DoorDash deals in your area and other available restaurants near you. Finally, you can add the desired items to your cart and place your order.
Whether you are placing a single order, group order, or order after hours, DoorDash has you covered.
You can easily place a DoorDash delivery or pickup order any time of the day or night, regardless of whether the restaurant is currently open.
Below are step-by-step instructions on how to place a DoorDash delivery order through the app:
1. First, sign in to your account or sign up.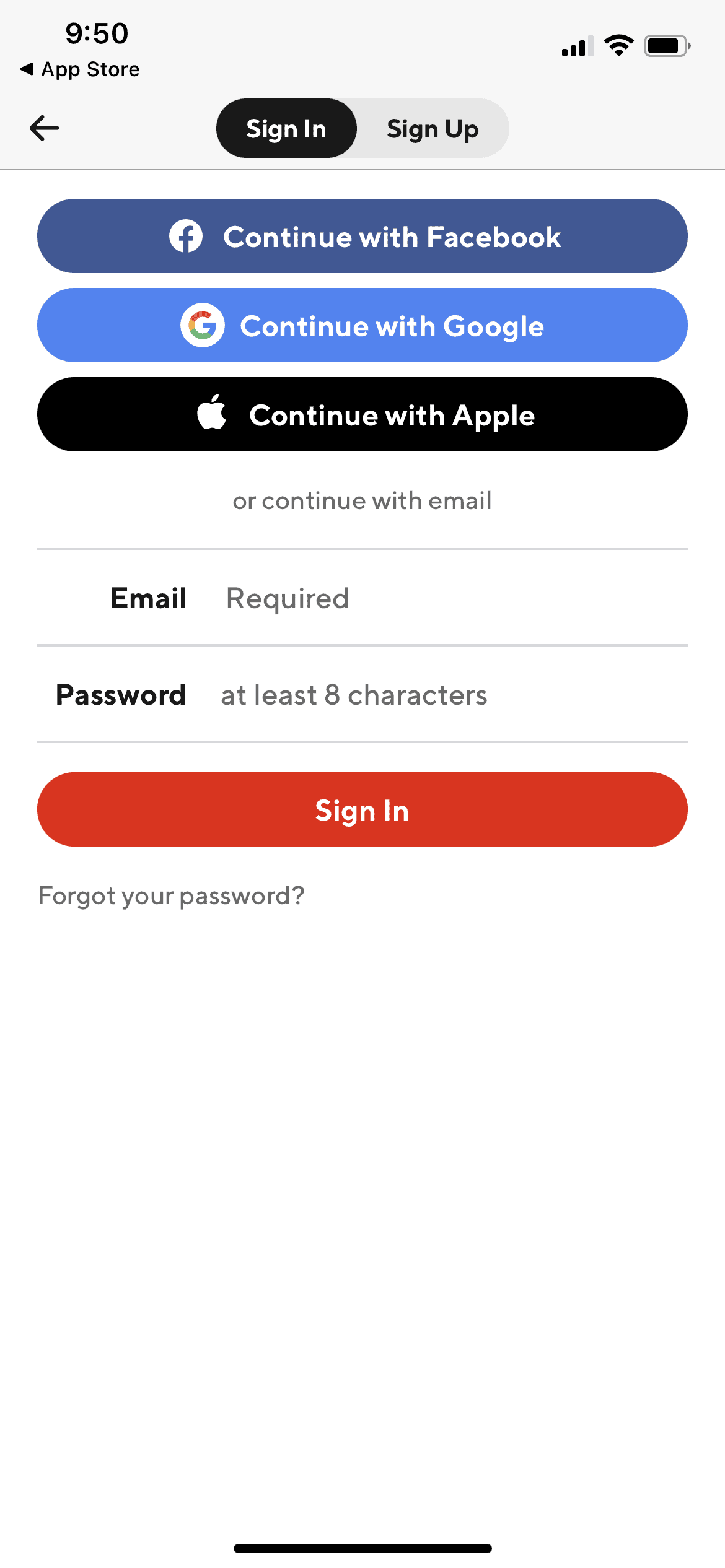 2. Then, click the top of the screen to add your delivery address.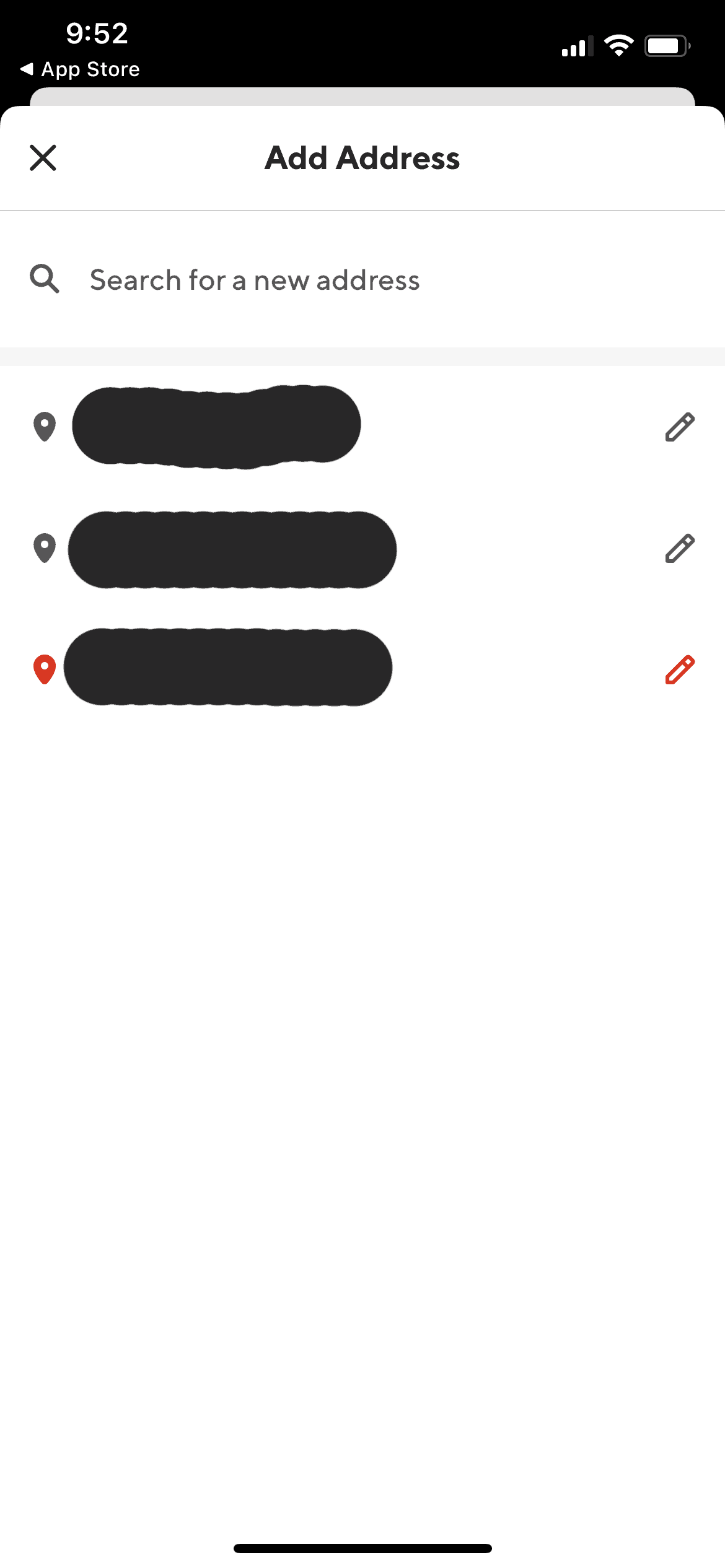 3. From there, you'll see all the promos and restaurants currently available in that area.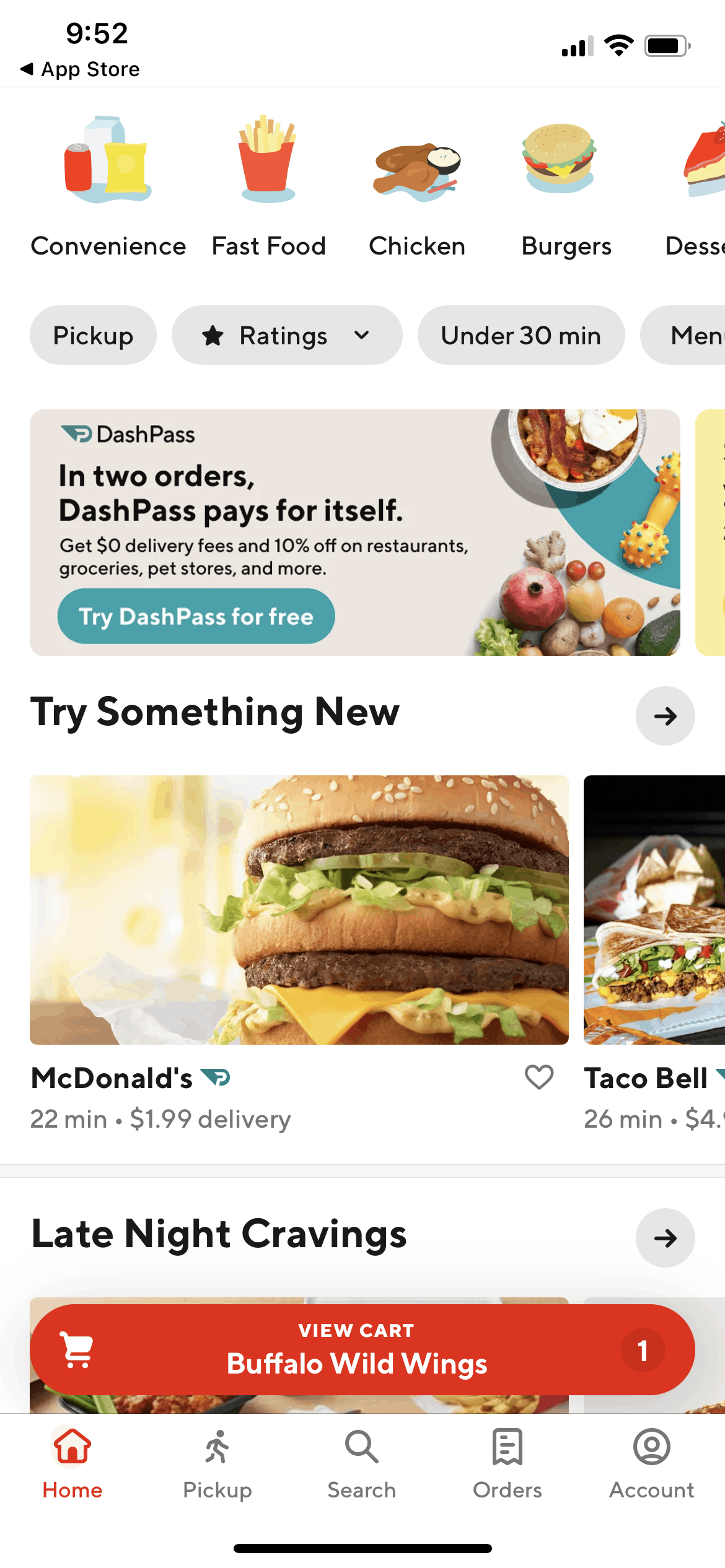 4. Add your items to your cart and click "Continue" when you're ready to checkout.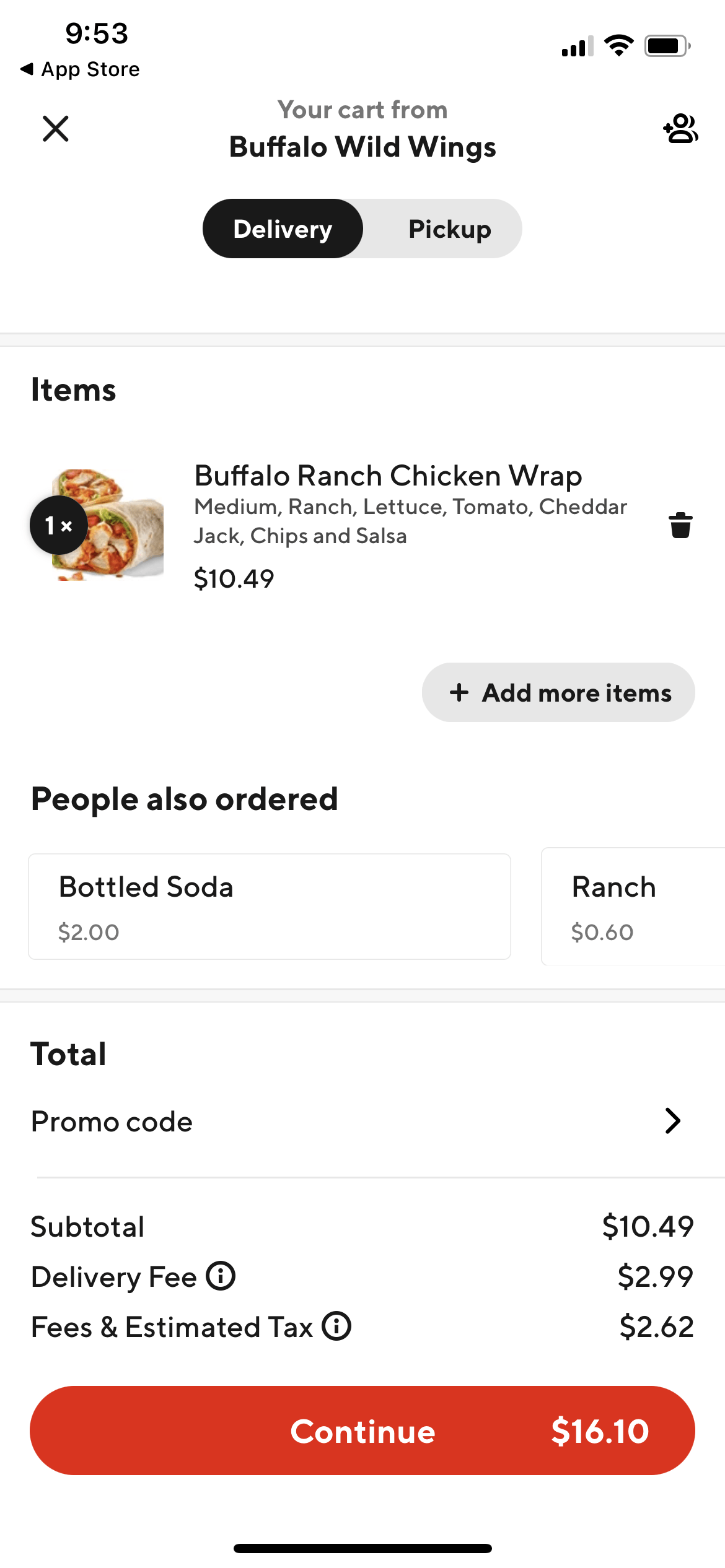 5. Then you'll fill out the delivery time, payment method, and tip before placing the order.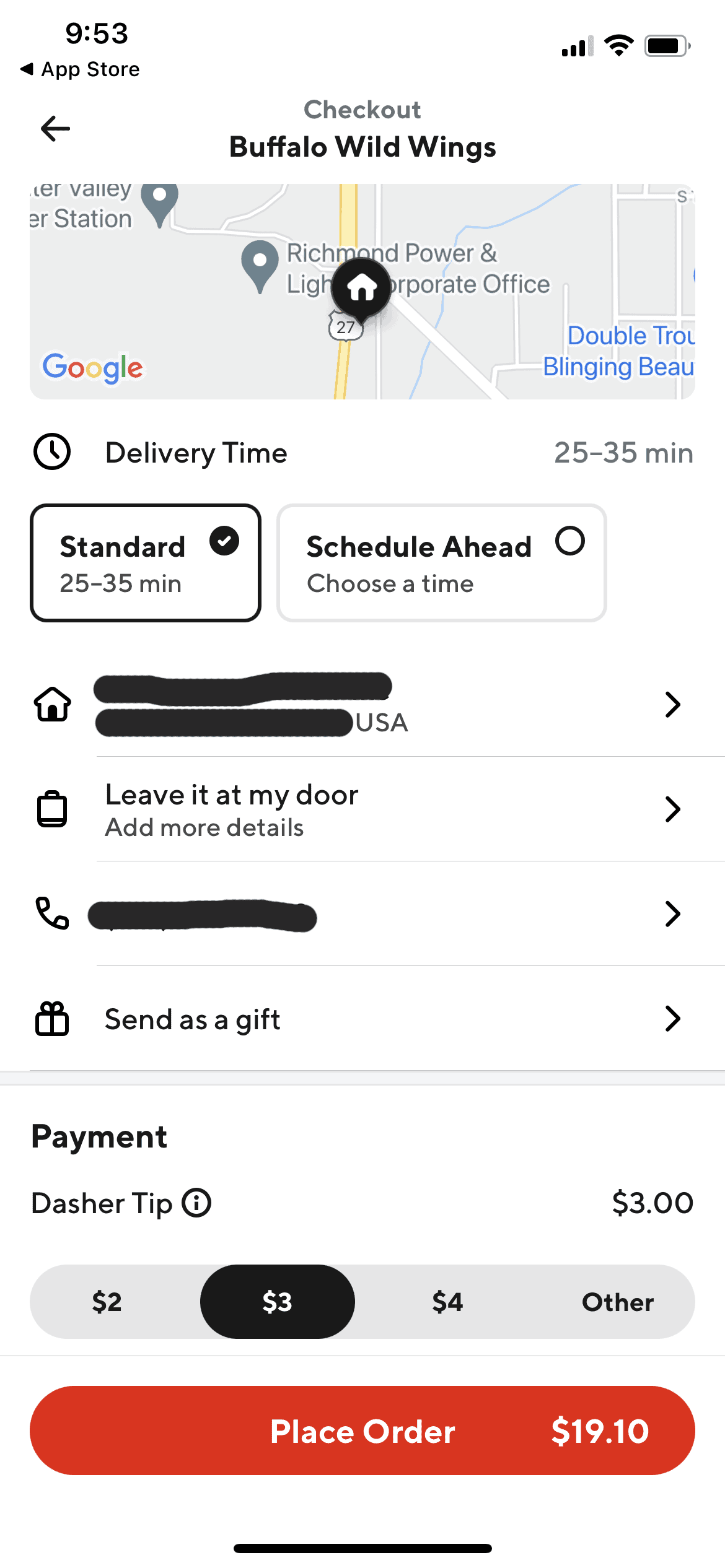 How Much Does DoorDash Cost?
You can get free delivery from DoorDash on your first order, but you will still have to pay the service fee. DoorDash delivery fees typically range from $1.99 to $5.99, and the service fee is about 10% of the order subtotal. You can purchase a DashPass membership for $9.99 per month to save on DoorDash fees.
There are often DoorDash promos that help reduce these fees. Signing up for their email list will grant you exclusive access to promos that other customers won't receive.
DoorDash also has a referral program for friends and family. If a new user signs up using your referral link and places an order, you'll earn $10.
Your friend or family member also gets $5 off for their first three orders. However, you can only earn this commission from the first 25 people you invite.
Another way to get more perks and savings is by subscribing to their DashPass monthly membership.
DashPass costs $9.99 per month, but it reduces service fees, and DashPass members get free delivery on eligible orders over $12.
So if you order delivery from DoorDash at least twice a month, it's worth it to sign up for DashPass.
There is also an option to tip the delivery driver for their service. The tip isn't included in your fees and is an additional cost.
While tipping DoorDash drivers is optional, it is standard to tip between 15% and 20% in the service industry.
What Restaurants Are on DoorDash?
You can find most fast-food restaurants on DoorDash, as well as many local restaurants in your area. To find out the DoorDash restaurants near you, type in your delivery address, and you will see a complete list of restaurants DoorDash delivers in your location.
To find DoorDash restaurants in your area, you can even type "DoorDash near me" into Google.
The DoorDash website will be the first result. Click on the link and type in your address to find DoorDash restaurants near you.
Some of the popular restaurants available on DoorDash in almost every city include:
The Cheesecake Factory 
Chipotle
Popeyes
Ruby Tuesday
Subway
Chili's
Dairy Queen
Cold Stone Creamery
Moe's Southwest Grill
Auntie Anne's 
IHOP
McDonald's
Taco Bell
Burger King
Arby's
Five Guys
Jack's Donuts
Denny's
Dunkin' Donuts
Little Caesars
Outback Steakhouse
Buffalo Wild Wings
KFC
The Cracker Barrel
Wendy's
In addition to restaurants, you can also order from DoorDash's very own convenience store, known as DashMart.
Retailers can submit to have their products added to the DashMart inventory to be delivered to DoorDash customers all over the country.
So, not only can you order from a near-endless list of restaurants in your area, but you can order snacks and household items as well.
How Late Does DoorDash Deliver?
DoorDash delivers 24 hours a day and 7 days a week. If DoorDash drivers are available in your area and the restaurants are open, a Dasher will deliver your food. Most restaurants in cities close at 11 pm, but if they're open late, DoorDash delivery is an option. The time will not affect delivery fees either.
DoorDash hours are dependent upon the restaurants. Once the restaurants close for the evening, DoorDash delivery, unfortunately, stops until the next day.
However, you can still place an order after hours. If the restaurant is currently closed, DoorDash will give you the option to select a time you would like the food delivered on the next business day.
You can even order food on DoorDash days in advance with the scheduled delivery. 
Sometimes, if there is only one restaurant open late in a particular area and if that area is a small town, there might not be drivers available to pick up the delivery order.
In this case, the customer will most likely be directed to pick up the food themselves or schedule the delivery for the next business day.
DoorDash Gift Cards
You can buy DoorDash gift cards on DoorDash, PayPal, Amazon, GameStop, Best Buy, Target, and Walmart websites. DoorDash gift cards are also available in person at Target, Best Buy, GameStop, Giant Eagle, Albertsons, and Safeway. Most DoorDash gift cards are valued at $25, $50, $100, and $200.
Buying a gift card on the DoorDash website is quick and can be done in a matter of minutes. You can have the gift card emailed, texted, or sent by mail to you or a friend.
To redeem a DoorDash gift card, you need to sign in to your DoorDash account on the app or the website and go to "Credits and Gift Card". Here, you'll enter the gift card PIN, and your account will be credited.
It's also worth mentioning that DoorDash gift cards never expire! So you can use your gift card balance at any time.
Unfortunately, you cannot use restaurant gift cards or prepaid Visa cards on DoorDash. The app will see the card as a third-party gift card and won't accept the transaction. 
Below is how to use a DoorDash gift card on the website or through the app:
1. Once you have your order picked out, go to your cart and prepare to check out.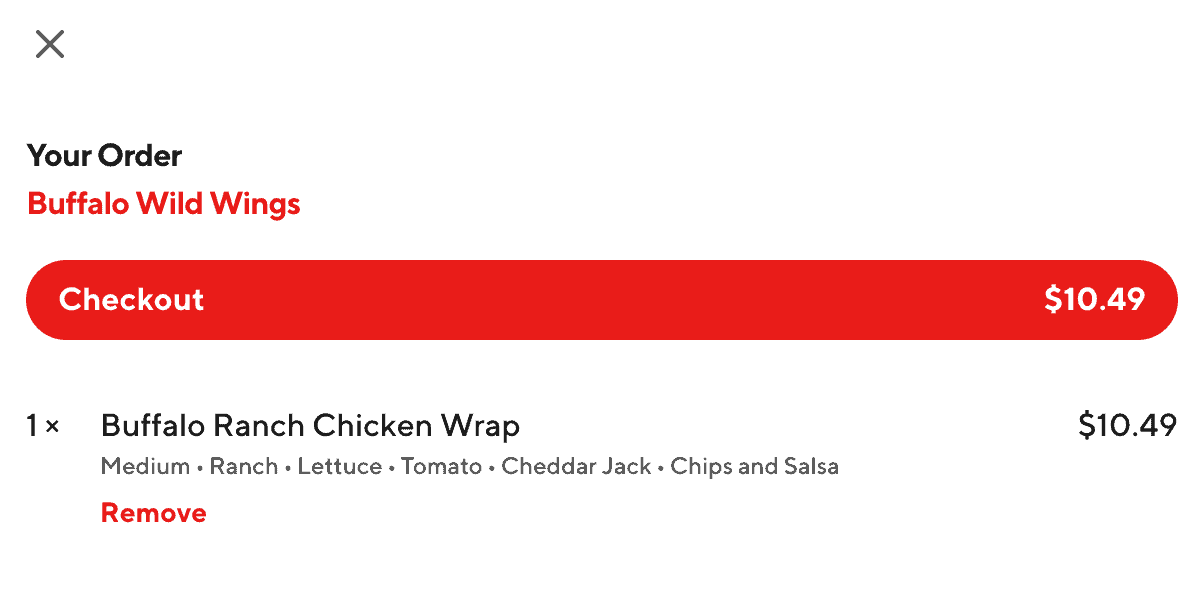 2. Check the time you want the food delivered and scroll down toward the payment method to find the "Add Promo Code" link and click it.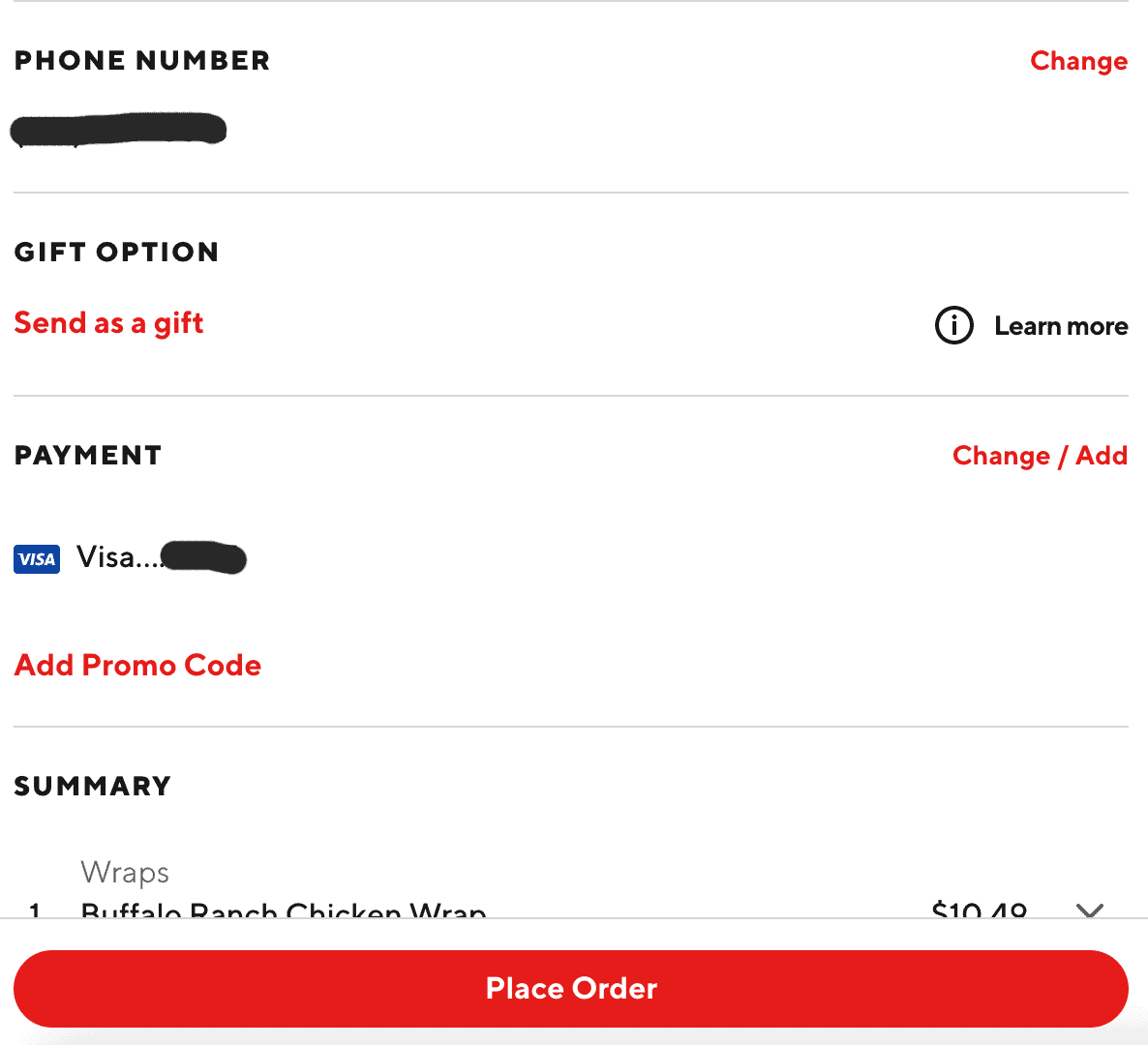 3. At the bottom of the pop-up, it will say, "Have a gift card?" Click the "redeem now" button.
4. You'll be relocated to the gift card page, where you will add your gift card PIN to redeem.
5. Once finished, you can place the order.
Does DoorDash Have Promo Codes?
DoorDash always has promo codes on their website and the DoorDash app. They also send promo codes via email when you sign up. All DoorDash customers can see current promotions, but DashPass members will receive exclusive deals that aren't available to those with a free account.
When you sign in to your DoorDash account and type in your delivery address, you will see several DoorDash promos across the top of the main page.
The first promo that appears is to try DashPass for free for seven days to unlock access to 10% off restaurants, groceries, pet stores, and more.
When you scroll down, you'll notice an "Offers for You" section with all the current DoorDash deals in your area.
If you are a first-time customer, you will receive one of two promo codes for your DoorDash first order. It will either be a 20% discount or a $0 delivery fee promo code.
You can also check out their website for a complete list of DoorDash promos and deals. 
To redeem a promo code on the DoorDash website or the app, follow these instructions:
1. First, add all desired items and click on your cart when you're ready to check out.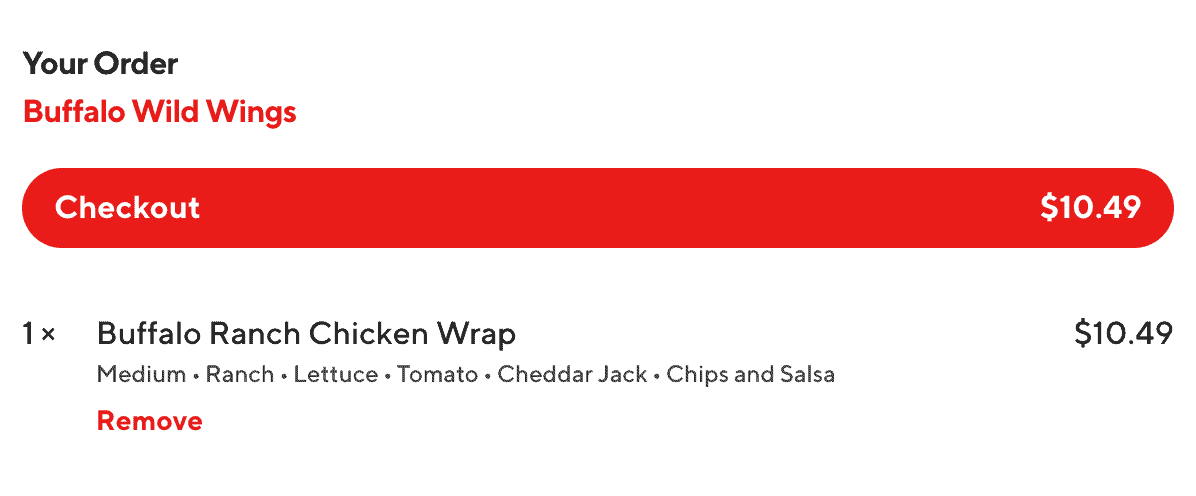 2. Next, you'll be directed to the checkout page to fill out the delivery time and payment method.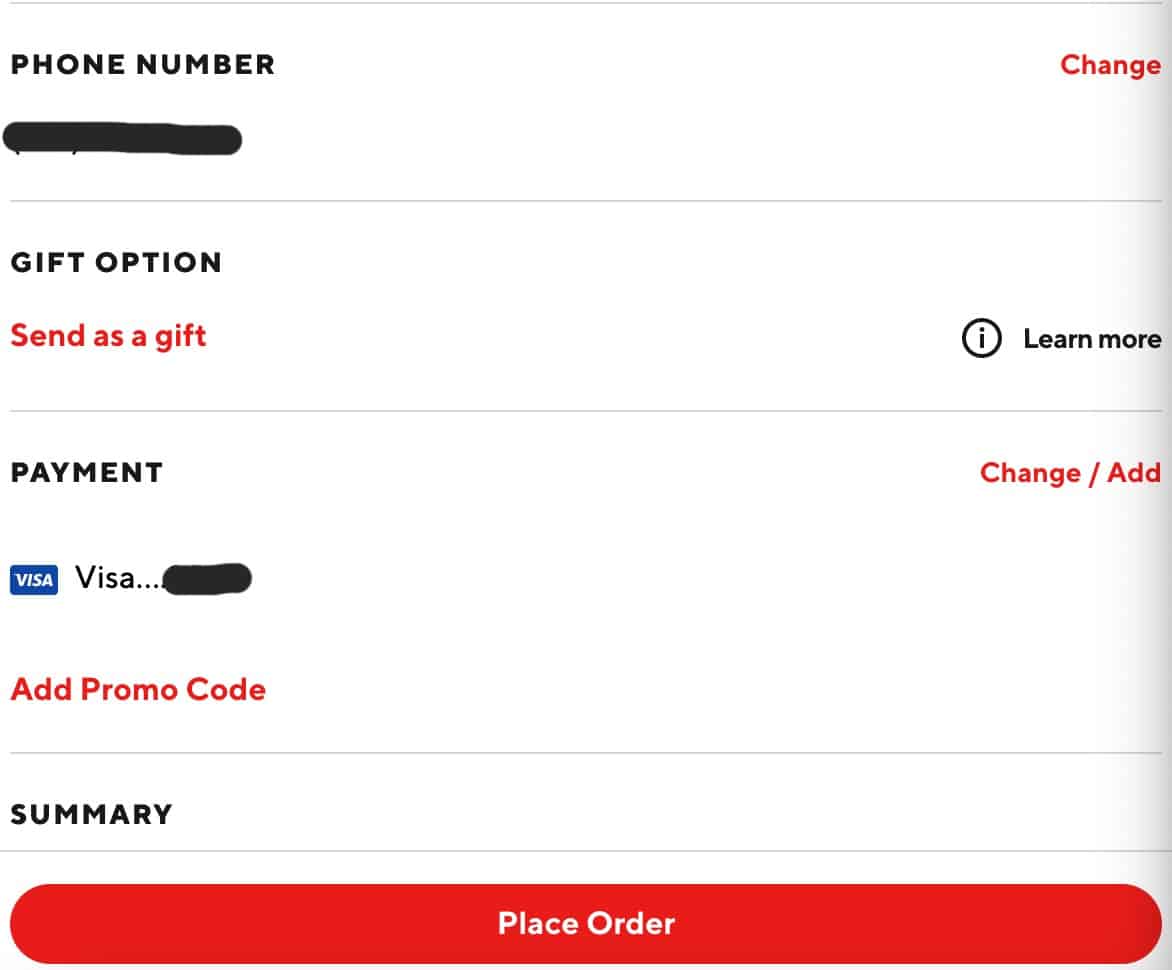 3. Click the "Add Promo Code" button below the payment method to add your code.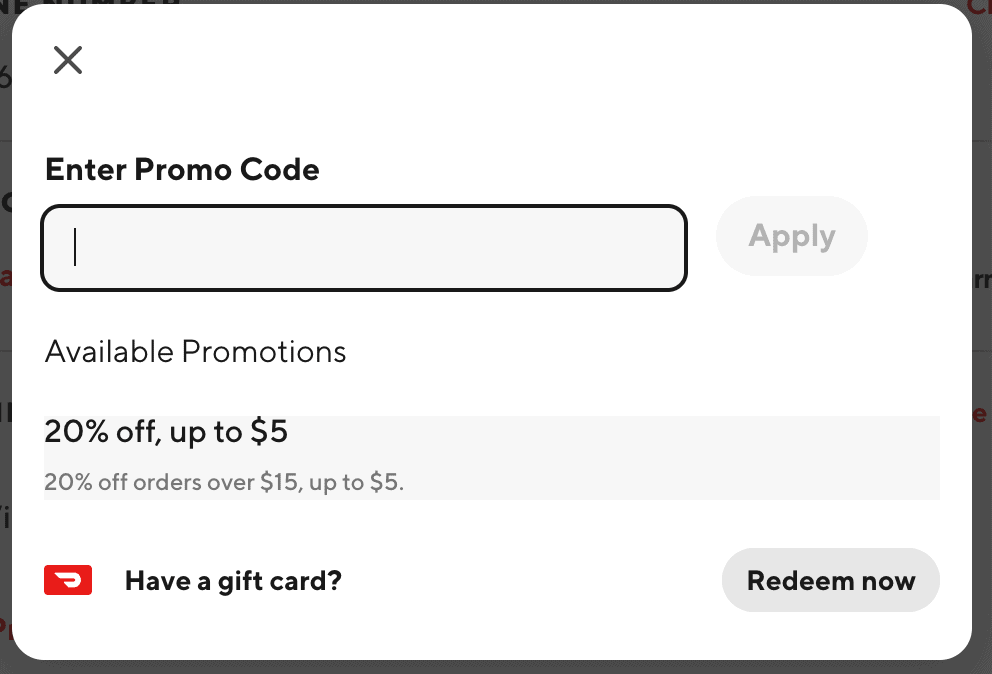 4. You'll add the code in the pop-up and press "Apply".
5. Then proceed to place your order.
How To Contact DoorDash Customer Service
You can contact DoorDash customer service through the DoorDash app, their customer support phone number, live chat, email, social media, and the DoorDash Help Center on their website. The DoorDash phone number is usually the fastest resolution if the answer isn't on their Help Center page.
The DoorDash customer service phone number is 855-431-0459, and you'll need to press one for customer support.
However, all customers are recommended to check out the Help Center before calling because most questions are answered on their help page.  
To find out more information on how to contact DoorDash customer service, read our article explaining the best ways to contact DoorDash.
Conclusion
Saving money on DoorDash is possible with DashPass, and millions of other DoorDash customers agree. Even if you don't sign up for their membership program, you'll still have access to numerous different DoorDash deals and promos.
In addition to food delivery, the DoorDash app makes it easy to have groceries, and household items delivered directly to your doorstep. 
If you're interested in learning more tips about DoorDash, check out the articles below.
Related Articles:
Can You Request a DoorDash Driver?
How Far Does DoorDash Deliver?
Can You Order DoorDash for Someone Else? (Yes, Here's How)
Can DoorDash Drivers See Your Rating?