DoorDash Pickup: Here's How It Works and How to Order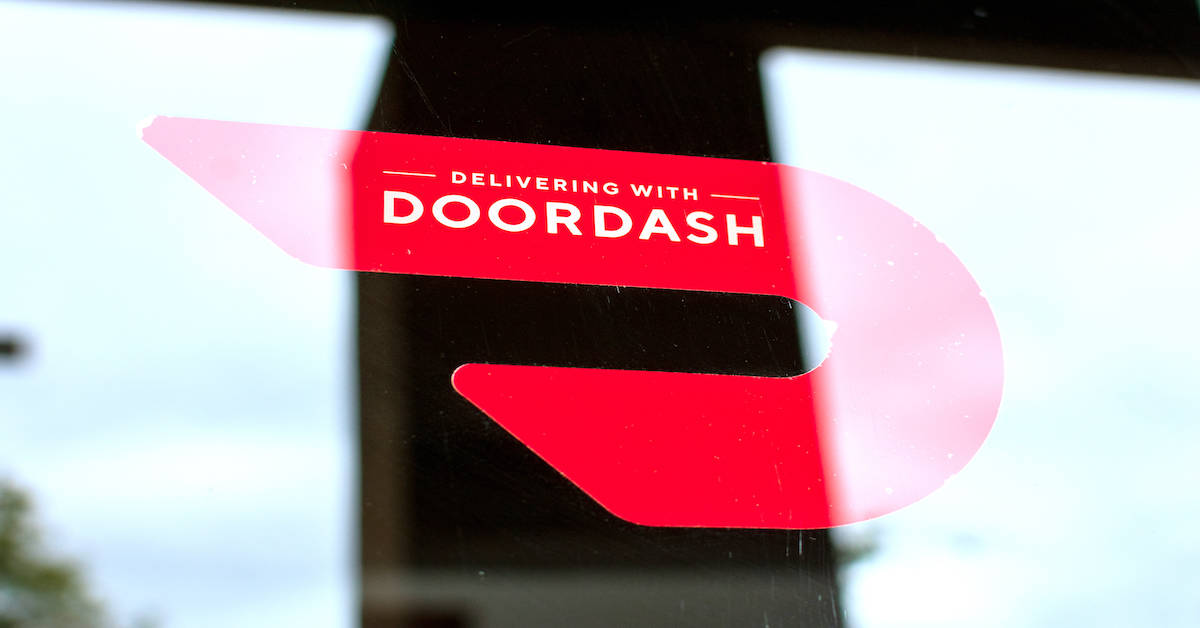 To keep up with the increasing demand for food delivery services, platforms like DoorDash, Uber Eats, and GrubHub introduced a new feature: order pickup. From local family-owned restaurants to national chains, many restaurants have partnered with DoorDash to offer pickup options for online orders.
DoorDash Pickup allows customers to pick up their own orders when it is more convenient for them. When you place an order through DoorDash and choose "pickup," a Dasher does not show up to pick up your order. Instead, you pick up your order at the restaurant, avoiding delivery fees and wait times.
DoorDash Pickup not only makes it easy for restaurants to reach a broader range of customers but also allows customers to enjoy discounts on to-go orders.
Let's look at how DoorDash Pickup works, when you should use DoorDash Pickup instead of delivery, and how much DoorDash Pickup costs.
How Does DoorDash Pickup Work?
Like placing an online order for delivery, placing a DoorDash Pickup order on the app is a simple, straightforward process. When you place an order through the DoorDash app and toggle the "pickup" option, the app will notify you when it's time to head out to the restaurant to pick up your order.
If you're planning to place a to-go order from a specific restaurant, be sure to check whether the restaurant offers pickup services, as not all merchants on the DoorDash app allow customers to pick up orders.
Here's how to place an order for pickup through the DoorDash app.
Download the DoorDash app on the App Store or Google Play, open the app, and log into your DoorDash account.
Choose the "pickup" option at the top of the app, scroll through local restaurants that offer pickup options, and place your to-go order through DoorDash.
Turn on the customer tracking feature and watch for notifications from the DoorDash app. When your order is almost ready, the app will let you know when it's time to head to the restaurant.
DoorDash gives customers the option to share their location with restaurants while the app is running, so restaurants can receive notifications when they arrive and have the food ready for efficient pickup.
With DoorDash Pickup, customers can avoid waiting by the curb for long periods of time while restaurants prepare their takeout orders.
Many restaurants have dedicated shelving for DoorDash pickup orders. When picking up your online order, be sure to follow CDC guidance on social distancing and face coverings.
Additionally, you should wash your hands after handling a pickup order and before eating.
We want to offer you more choices in how you enjoy a delicious meal at home while supporting your favorite local restaurants. ???? That's why we've made Pickup available at more restaurants and have made the experience more efficient than ever. https://t.co/4tJiiyRFeM

— DoorDash (@DoorDash) May 20, 2020
When to Use DoorDash Pickup
Many customers use DoorDash pickup when they're already out or ordering from a nearby restaurant. To cut costs, keep an eye out for DoorDash discount codes, which are typically sent via email. When you apply discounts to your pickup order, you can enjoy discounted prices and save on delivery costs.
Customers can also save money on takeout orders by signing up for a monthly DashPass subscription, which offers exclusive membership benefits, discounts, and promo codes.
DashPass also offers occasional promotions on pickup orders, allowing customers to save 10–15% on their orders.
If your credit card offers cashback on DoorDash orders, you can save even more money when you place an order for pickup.
DoorDash Pickup is ideal for ordering dinner from a nearby restaurant or grabbing a quick lunch when you're out running errands.
With DoorDash Pickup, you can bypass the Dasher and pick up your own online order when it's most convenient for you—whether that's as soon as your order is ready or at a scheduled delivery time.
Does DoorDash Charge for Pickup?
DoorDash does not charge for pickup, allowing customers to save on delivery fees when placing to-go orders through the DoorDash app.
With a DashPass, a subscription program that offers $0 delivery fees and reduced service fees on eligible orders, customers can order DoorDash Pickup from local restaurants without any fees.
A monthly DashPass subscription costs $9.99 a month, so if you frequently order takeout or delivery, it may be worthwhile to sign up for a free trial to see if DashPass can help you save money.
In addition to delivery fees, DoorDash Pickup can also help you avoid small order fees when placing an order under $12 and additional fees for orders placed during peak hours.
Before placing your order, you'll be able to see the fees on your checkout screen, along with a breakdown of your order's subtotal, taxes, fees, and an optional tip.
Hi Lee, starting today we are reducing commissions for all of our local restaurant partners by 50%. More here: https://t.co/KBqW0zXwrH

— DoorDash (@DoorDash) April 13, 2020
Does DoorDash Charge Restaurants for Pickup?
Yes, DoorDash charges restaurants for pickup. While DoorDash doesn't openly disclose their restaurant commission rates, DoorDash charges restaurants between 10% and 25% of the order's subtotal. Because pickup orders don't require delivery, they have lower commission rates.
According to the DoorDash website, the company is passionate about helping local businesses and communities.
Since the beginning of the COVID-19 pandemic, DoorDash has worked with local restaurants to create tools, services, and products, offering restaurants multiple avenues to partner with DoorDash and potentially increase their earnings.
Within the last year, DoorDash has also reduced its restaurant commission fees by 50%.
With DoorDash Pickup, restaurants can reach a broader demographic by offering both takeout and delivery options.
DoorDash Pickup is especially useful for restaurants that do not have their own online delivery platform or third-party delivery service.
DoorDash has also developed resources, such as its Restaurant Profit Calculator, to help local restaurants calculate the potential value of partnering with DoorDash.
Despite DoorDash's restaurant commission fees, the company's resources and tools for local restaurants can help small businesses decide whether partnering DoorDash is the right decision.
Do You Tip DoorDash Pickup?
When placing an order for DoorDash Pickup, customers have the option to leave a tip for the restaurant. While leaving a tip isn't required, tipping is a great way to support your local favorites and show your appreciation for their service.
During the checkout process, you'll be able to leave an optional tip for the restaurant.
Additionally, after you pick up your online order from the restaurant, you can open the DoorDash app to edit the tip and rate the restaurant's service, food, and pickup experience.
Your tip will be charged to the credit or debit card you used to pay for your DoorDash order.
When you leave an online tip for your restaurant through the DoorDash app, 100% of your tip goes directly to the restaurant. Alternatively, you can tip in cash after picking up your order.
As a general rule of thumb, you should tip 10–15% of the order's subtotal. With that said, your final tip should always reflect the restaurant's service and the quality of your food.
If the restaurant goes above and beyond, consider increasing your tip to show your support. Neither restaurants nor Dashers can view your tip before accepting and completing your order.
Even if you choose not to leave a tip, this won't affect your pickup experience, the restaurant's service, or the quality of your food.
Conclusion
With DoorDash Pickup, DoorDash has made the pickup process even more efficient for customers. Now, if you choose to share your location through the DoorDash app, restaurants will receive a notification when you're arriving, allowing you to conveniently pick up your order without worrying about wait times, phone calls, or delivery fees.
If you're interested in finding out more about DoorDash, check out the related articles below.
Related Articles:
6 Ways to Contact DoorDash Customer Service
DoorDash Delivery: How It Works and How to Order Using the DoorDash App
DoorDash Refund: Everything You Need to Know