Is DashPass Worth It?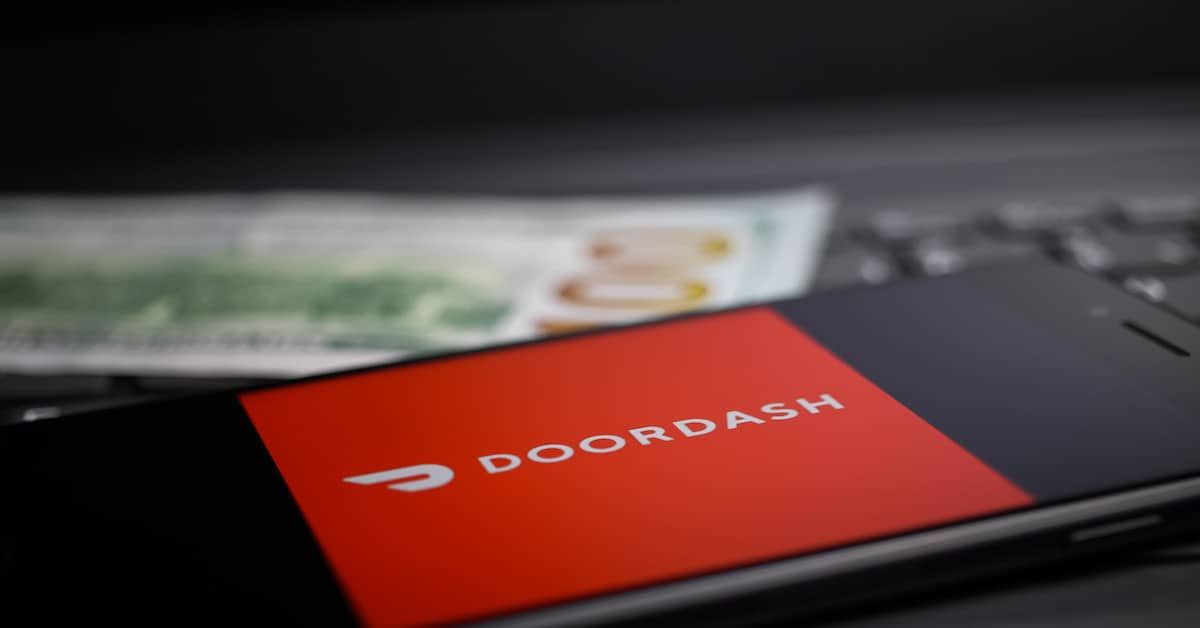 If you are a big fan of ordering out, you probably have your favorite platforms. If this is the case, a monthly membership pass might make sense for you. Food delivery services rolled out monthly pass options that come with perks, making it a viable option for those less inclined to cook in the kitchen.
DoorDash is one of those platforms, and they have the DashPass. But is the DashPass membership worth it?
DashPass members get free delivery on orders from select restaurants. DashPass is worth it if you live in a city with eligible restaurants, and your monthly delivery fees exceed $9.99. If you do not live in a city with eligible restaurants or your average delivery fees are less than $9.99 per month, it is not worth it.
This article will serve as the jumping point on whether or not you should consider a DashPass. We'll talk about the detail involving DashPass – the perks, the cost, and any other details you need to know before deciding whether purchasing one is the right move for you.
DashPass gets ya $0 delivery fees and lower service fees on most orders of $12+

— DoorDash (@DoorDash) January 6, 2021
What Is DashPass?
DashPass is DoorDash's subscription service that offers unlimited deliveries from thousands of restaurants. On eligible orders and with eligible restaurants, the delivery fee is either $0 or reduced.
With DashPass, your monthly membership gets you $0 delivery fees on orders from select restaurants. For the restaurants that are not "select," your service fees are lowered if the order is over $12.
DashPass is currently only available in the United States and Canada, meaning that the pass is not an option for any other international readers out there.
DashPass also has other perks involved with the membership. There is priority customer service for DashPass holders and promotions only for DashPass as well.
One other important aspect is that DashPass benefits apply not only to DashPass but also to Caviar. Caviar is the delivery platform that DoorDash acquired at the end of 2019.
Many times, it is available in cities where DoorDash is not. Having the pass, in that case, is beneficial if you happen to be visiting or staying in one of those cities.
The monthly pass costs $9.99, and for new members, there is a free trial option to see if you like the membership.
The free trial is month-long, and billing will start automatically unless you cancel before that month ends.
How Does DashPass Work?
You can purchase a DashPass through the app or website. For new members, you get a free one-month trial before the monthly fee kicks in. Once that happens, you will get charged $9.99 a month until you decide to cancel.
When placing an order, check to see if you are ordering from an eligible restaurant. Eligible restaurants will have a green checkmark next to them.
Then select your food and place your order as you would normally. If your order is eligible, the discounts will automatically apply to the order.
If you don't meet the minimum, the difference gets displayed on the checkout page so that you can add something to your order and save on the delivery fee.
Hey Kathy, we're in the process of adding more than 100,000 restaurants to DashPass — our subscription program which offers $0 delivery. Learn more: https://t.co/LJ6S5jQg6q

— DoorDash (@DoorDash) March 17, 2020
Does DashPass Apply to All Restaurants?
No, DashPass does not apply to all restaurants. It only applies to eligible ones. In order to see if the restaurant you love or want to order from is eligible, look for the green checkmark next to the restaurant.
If there is a green checkmark next to the restaurant, the DashPass applies. Otherwise, it's not one of the select restaurants that DashPass benefits apply to.
Are There Any Additional Fees With DashPass?
Other than the monthly membership fee, there are no additional fees with DashPass. However, DashPass doesn't cover all the fees associated with your order, such as the service fee, taxes, and tips for drivers.
It is important to note that there are still other fees associated with your order, and those do not go away. The tip for the driver, restaurant service fee, and things like taxes are all still a part of your order.
The only fee that gets reduced is the delivery fee. As always, be sure to tip your DoorDash driver. If you are uncertain how much, you can reference our article on how much to tip Dashers.
Have you tried DashPass? Free delivery and lower service fees from thousands of restaurants nationwide for $9.99/month, cancel anytime. Deets: https://t.co/WKoNg2o1kF

— DoorDash (@DoorDash) December 19, 2019
Can You Cancel DashPass Anytime?
Yes, you can cancel DashPass at any time. You can do so either through the app or the DoorDash website.
Since DashPass is a monthly subscription service and the fees are charged on the same timeline, you have to cancel at least 1 day before the next-scheduled subscription renewal date.
If you do not want to get charged for the next month, set that alarm so you don't forget!
Once you cancel your DashPass, the benefits will be available until the next billing period. You can cancel the first day after your subscription and have benefits for the next month, or you cancel the two days before and only have benefits for two more days.
The exception to this is if you cancel during your trial period. Since that is a free period, your benefits end immediately upon cancellation.
Is DashPass Free With Chase?
Yes, DashPass is free for Chase cardholders for a limited time. The duration of the free pass depends on the card that you have and varies from three months to a year.
Chase partnered with DoorDash to bring about extra perks for members. The benefits, including any additional perks, depending on which card you had through Chase.
Chase Sapphire Reserve and Preferred cardmembers have access to a complementary DashPass for a minimum of one year.
Those who have Chase Freedom, Freedom Unlimited, Freedom Student, and Slate card can receive a complimentary DashPass for the first three months, followed by a 50% discount price at the current rate for the next nine months.
There are also more perks for some Chase DashPass holders. Sapphire Reserve holders receive a $60 credit to use per promotional year.
The promotion began in 2020 and is running until the end of 2021. The promotional credit could equal $120 for those who signed up last year.
If you are a Chase cardholder and considering utilizing this partnership and getting yourself a complementary DashPass, note the timing of the promotion.
Keep in mind the benefits have to get redeemed by the end of 2021 unless DoorDash and Chase agree to extend the promotion time.
Conclusion
Whether DashPass is worth it for you ultimately depends on where you live. If you are in a city where there are not many eligible restaurants, getting a monthly membership might not make sense. More populated cities are likely good locations to get DashPass, which rural areas might not be.
If you live in a city where there are many DashPass restaurants and you love ordering food, then the DashPass is worth it. In the end, it only takes three eligible orders a month to make getting the DashPass worth your money.
The beauty of it is that if you see that you are no longer utilizing DoorDash as much as you used to, you can easily cancel. You can also subscribe again at any point – you just won't get the free trial month after the first time.
If you're interested in finding out more about DoorDash, check out the related articles below.
Related Articles:
Can You Request a DoorDash Driver?
Can You Use Restaurant Gift Cards on DoorDash?
Can You Order DoorDash for Someone Else? (Yes, Here's How)
DoorDash vs. GrubHub: Which Food Delivery Service Is Better?