Costco App: It Has New Features Including the Digital Membership Card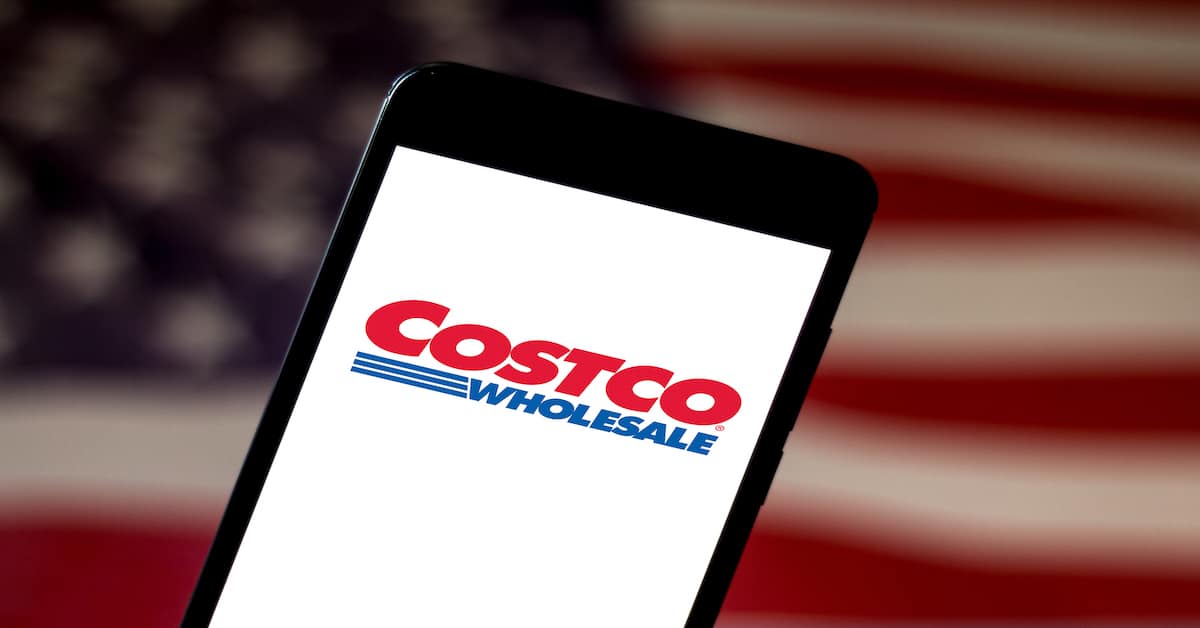 One of the most convenient warehouse clubs is bringing more accessibility with the Costco App and digital membership card. In a world where so much is happening online, Costco follows the trend of creating a space that all members can use to explore what the wholesale club has to offer.
With the Costco app, users can access their digital membership cards to make purchases in the warehouse and online, including delivery and pickup orders. You can also order refills from the Costco pharmacy. In addition, the Costco app provides local warehouse information, such as hours of operation and gas prices.
If you've been debating downloading the Costco app or are not sure how it will help you, this article will break down what is the Costco app used for, why you should gain access to your digital membership card, and what you can do with your digital membership card—both in warehouse and online!
What Can You Access on the Costco App?
The Costco App is multifaceted and has a ton of content to explore. One of the most used features is the ability to shop and get items delivered to your home. You can explore all of the selections on the app and browse for current promotions and deals for in-club purchases or online delivery orders.
Another helpful feature of the Costco app is the ability to explore information about your local warehouse.
From gas prices and contacting customer service to the hours of operation, you can find all this information and more when you log into the Costco app and choose your warehouse.
For those who order prescriptions through the Costco pharmacy, you can order your refills directly through the app or set reminders to go in and refill your prescriptions.
This can save you a trip to the pharmacy and ensure that your prescription is ready for pick up the next time you head in for groceries.
Before going in for your next grocery haul, you can utilize the shopping list on the app to make sure you get all of the items you need.
It can be all too easy to forget important items when going shopping, but with the Costco app, you can create and view a shopping list either for online purchases or in the warehouse.
Finally, all of the above content you explore is saved directly into your Costco account.
It makes it easier the next time you need to access your specific warehouse, your recently shopped items, or your payment options. Within your account is where you would also access your Costco digital membership card.
Thanks for #ApplePay support @Costco! Good step forward. Now give us a digital membership card please!

— Miguel Corteguera (@MigsterTech) August 23, 2018
What Is the Costco Digital Membership Card?
The Costco digital membership card is much more than a backup electronic version of your physical card if you forget the next time you head to the warehouse. Within the Costco app, you can also access the balance of your 2% cashback rewards with your digital card.
In addition, you can use the card to renew your membership online without having to go into a warehouse. The digital membership card also allows you to shop online with Costco or use the card in the club.
Being able to access your membership card on your phone opens up more convenience for shoppers who may not always carry their physical card on them.
However, keep in mind that if you have any problems with your digital membership card—such as displaying inaccurate information or needing an updated photo, you will not be able to do these things on your own on the Costco app.
To make any changes to your card, you still need to go to a Costco warehouse, where the membership staff can assist.
The Costco app now houses your digital membership card which allows entry into the store. The app doesn't work for payment or at the gas pumps. https://t.co/v5UAyHbEbN

— Terry Mackin (@tcmackin) July 26, 2019
Can You Use the Costco Digital Membership Card as a Payment Method?
The digital membership card is just that, a way of showing Costco that you pay for a membership; however, it does not carry monetary value. Because of this, you cannot pay with the Costco digital membership card either online or in the warehouse and will need a different payment method.
In addition, you cannot add the Costco digital membership card to your apple wallet or anywhere else that you electronically store cards. Also, it cannot be removed from the Costco app since it can only be applied to Costco products.
The following list encompasses everywhere your Costco digital membership card can be used:
Warehouse entry
Warehouse checkout
Returns (in warehouses and online)
Pharmacy
The hearing center (hearing aids)
Photo
Optical
Tire center
Any Costco service not included on this list does not take the digital membership card over the physical card.
Another service to mention that doesn't accept digital membership cards is the Costco gas stations. If you do not have your physical card at a gas station, you will not be able to pump gas simply by showing your digital card at this time.
@Costco just used my digital membership card from Costco app to enter store and start checkout process. paid with Apple Pay "tap and pay". What a great experience!

— Joe from Seattle (@jolechjo) July 27, 2019
Does Costco Take Apple Pay?
Yes, customers shopping in a Costco warehouse located in the United States can use Apple Pay at checkout as a payment method.
Other payment methods accepted by Costco warehouses include:
All Visa cards
Google Pay
Samsung Pay
The Costco Anywhere Visa by Citi
Most debit cards
Cash
Personal, business, and traveler's checks
EBT cards
Costco accepts a wide range of payment methods to ensure all of its customers can find a way to pay for their groceries despite their income or available options.
Can You Use Apple Pay on the Costco App?
Unfortunately, the Costco app does not accept any mobile payment methods since it is difficult to sync mobile payments to an online payment platform.
For those shopping on the Costco app, here are the accepted payment methods you can utilize:
All Visa cards
The Costco Anywhere Visa by Citi
MasterCard
Discover cards
Most debit cards
Costco gift cards
While the online platform has a more limited number of payment options, they take MasterCard, which is not accepted in warehouses.
This is potentially more convenient for many shoppers who want to use their non-Visa credit cards for payments.
Is the Costco App Free?
While the Costco membership is not free and requires annual fees, the Costco app for your smartphone is free to download on both iOS and Android devices. After downloading the app for free, you will be prompted to sign in using your membership information.
If you do not have a pre-existing membership, you will not be able to access any of the features on the Costco app; therefore, while it is free, this cannot be used to get around buying a Costco membership.
If you want to utilize the app, be sure to go into your local Costco warehouse to sign up for a membership so you can begin shopping!
Conclusion
The most helpful feature of the Costco app is the ability to access the digital membership card. This is what makes the app most unique and gives members a safety net to fall back on in case they forget their physical cards.
Apart from the digital card, the app is most helpful for those who want to do a lot of online shopping or plan their shopping trips ahead of time by creating a list of items to look for in clubs.
If you're interested in finding out more about shopping at Costco, check out the related articles below.
Related Articles:
Here's What You Need to Know If You Lost Your Costco Card
Everything You Need to Know About Costco's Hours
Does Costco Take EBT? (Yes, Here's What You Need to Know)
Costco Cakes: Your Guide to Buying Cakes at Costco
Kirkland Signature: What You Need to Know About Costco's Store Brand