Does Costco Take EBT? (Yes, Here's What You Need to Know)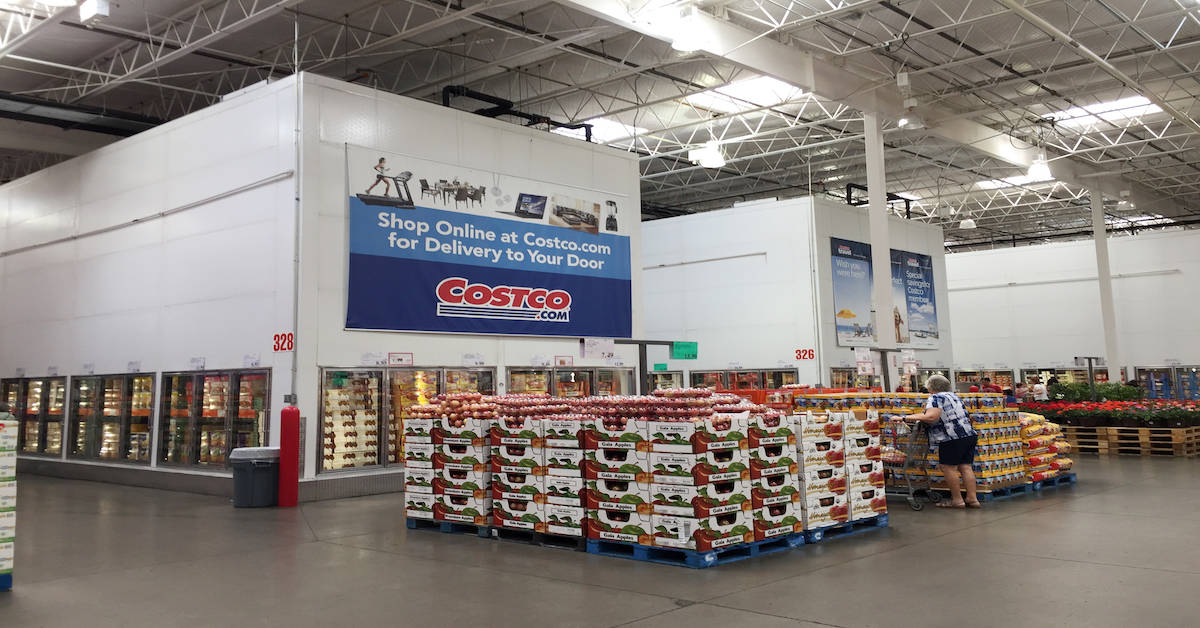 Costco regulars love the retailer's low prices on bulk products, especially when it comes to finding everything they need in one quick grocery run. When you pay Costco's annual membership fee, you can access affordable prices on everything from groceries to a new TV.
As you're thinking about these great deals at Costco, you might also wonder if they take EBT.
All Costco warehouses accept EBT. Costco adheres to state laws when it comes to what you can and cannot purchase using your EBT card. While you can use your EBT card to stock up on bulk groceries, you cannot use it at the Costco food court, at Costco gas stations, or to order groceries online.
Although you can't use EBT to pay at every Costco location, using your EBT at a local Costco warehouse can help you take advantage of great deals on bulk foods.
This article will cover everything you need to know about using your EBT card at Costco, from Costco's checkout process to ordering groceries online.
How to Use EBT at Costco
Using your EBT card to pay for groceries at Costco is a relatively simple process. However, if you're buying both groceries and non-food items (such as household essentials, diapers, or vitamins), be sure to pay for all of the groceries in your order first.
To do this, you may have to pay for both orders separately or ask your cashier to split the payment method on your order.
If you have cash on your EBT card and use your Cash account, the card will not deduct food costs from the SNAP account.
Instead, the entire order total, including the cost of SNAP-eligible groceries, will be deducted from your Cash account, and you'll be left with less money to pay for non-food items until your benefits are renewed.
With that, you can follow these steps to use your EBT card to pay at Costco.
After your cashier rings up your groceries, swipe or insert your card at the point-of-sale (POS) and enter your PIN.
Tell your cashier which account (SNAP or Cash) to charge your order to.
If necessary, re-enter your PIN on the POS keypad to confirm the charge.
In some cases, a supervisor or manager may ask you to provide photo identification to confirm that the card is under your name.
After you check out, your purchase total will be deducted from your SNAP or Cash account.
Always make sure to keep your receipt to ensure all information is correct and to avoid potential mischarges. Your Costco receipt will also note your latest account balance.
Does Costco Take EBT Online?
Although all Costco warehouse stores accept EBT, you cannot use your EBT card to pay for groceries on Costco.com. Instead, the Costco website accepts Visa, MasterCard, Discover, the Costco Anywhere Visa by Citi, and Costco Shop Cards for online grocery orders.
Although you cannot use EBT to pay for online orders at Costco, you can use SNAP benefits to pay for grocery pickup and delivery orders at other retailers, including Albertsons, Amazon, Kroger, and ShopRite.
Within the last year, the United States Food and Nutrition Service expanded its online purchasing pilot program, allowing households to use their food stamp benefits to pay for pickup and delivery orders from selected retailers.
When using your EBT card to pay for pickup or delivery, it's important to keep in mind that you may have to pay additional service and delivery fees, which may not be covered by your SNAP benefits.
.@USDA approves hot foods waiver for SNAP participants in #Texas through March 31. https://t.co/g5sBmiyRx6

— USDA Nutrition (@USDANutrition) February 22, 2021
Can You Use EBT at Costco Food Court?
Unfortunately, you cannot use your EBT/SNAP benefits to pay for food at Costco's food court. However, if you have cash available in your Cash account, you may be able to use your EBT card to pay for food depending on your state SNAP laws.
According to Costco's customer service website, Costco warehouses accept VISA cards, debit and ATM cards, cash, checks, Costco Cash cards, and EBT cards.
Unlike shopping for groceries at Costco, which requires a Costco membership, non-members can eat at the Costco food court without paying any additional cost.
If your local Costco warehouse has a food court, you can simply place your order without showing your membership card. If your state SNAP laws allow, you'll be able to pay for your order using your Cash account—no questions asked.
On the other hand, if you're stuck in a long checkout line and you're planning to place a food court order, you can ask your cashier to add items to your order and pay for food court items in the main checkout line.
After you're finished checking out, head to the food court and show the person at the counter your receipt. When you order while checking out, you only have to swipe your card for a single transaction.
DYK? The Food and Nutrition Act of 2008 defines eligible food as any food or food product for home consumption by #SNAP households. Nonfood items such as pet foods are ineligible for purchase with SNAP benefits under current federal law.

— USDA Nutrition (@USDANutrition) January 31, 2018
What Can You Buy With EBT at Costco?
As with most grocery stores, you can use your EBT card to pay for food items and take advantage of bulk grocery deals at Costco. However, your EBT card may not be eligible for ready-to-eat prepared foods and household items, depending on your state's SNAP laws.
Some products that are not eligible for SNAP benefits include prepared foods from the deli and the food court, vitamins and medication, household essentials (such as cleaning products), and pet food.
You also can't use SNAP benefits to pay for alcohol or tobacco products at Costco. However, you may be able to use discretionary cash to purchase items that are not eligible for SNAP benefits.
For a complete list of what you can and cannot use your EBT card for, be sure to contact your state agency. You can apply for food stamps or contact your local office at the Food and Nutrition Service's SNAP state directory page.
Do Cashiers Know When You Use EBT?
At most grocery stores, including Costco and Sam's Club, cashiers can see when you use an EBT card to pay for your groceries because you have to tell the machine what type of card you're using. Especially in larger stores, scanners note which items are eligible for payment with an EBT card.
When you use your EBT card to pay for your order at self-checkout, your card looks like any other ATM card, and it won't be noticeable that you're paying with SNAP benefits.
If your local Costco warehouse offers a self-checkout option, you can use your EBT card to pay for your groceries without telling the cashier that you're using it.
Meanwhile, if you're paying with an EBT card at a smaller store like Sprouts or a local grocery store, you'll need to tell your cashier that you're paying with EBT before swiping the card.
If you want to be more discrete about paying with SNAP benefits, you can simply show your card to the cashier, and they'll know to choose the EBT payment method on their end.
Final Thoughts
Costco members enjoy low prices on household essentials, bulk groceries, and more. Currently, Costco's membership fees range from $60 to $120 for an annual membership, depending on the benefits you're looking for.
Fortunately, Costco accepts EBT for membership cards, allowing households with food stamps to enjoy annual rewards and additional discounts at Costco stores.
If you're interested in finding out more about shopping at Costco, check out the related articles below.
Related Articles:
Costco Membership: Here's Everything You Need to Know
Everything You Need to Know About Costco's Hours
Costco Cakes: Your Guide to Buying Cakes at Costco
The Best Costco Food Court Menu Items, Ranked
Kirkland Signature: What You Need to Know About Costco's Store Brand