Costco Gift Cards: Where to Buy and How to Use Them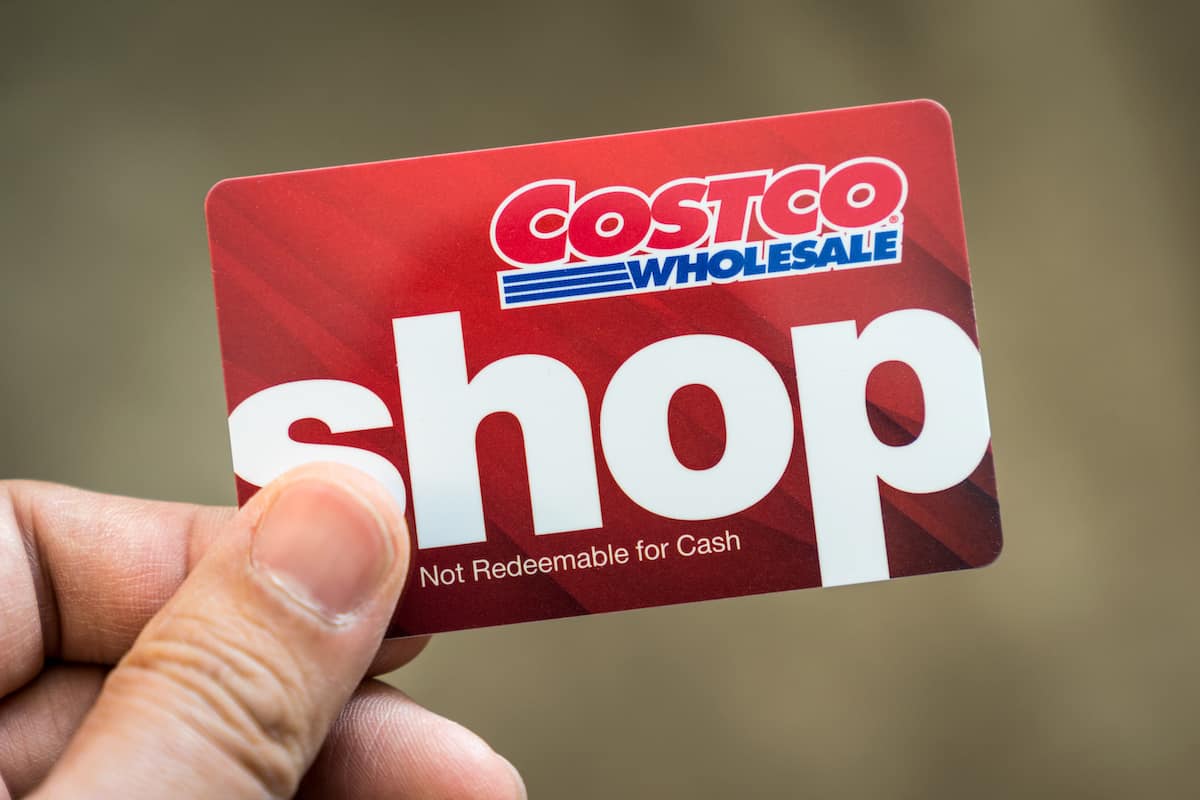 Costco warehouses are known for their amazingly low prices on bulk grocery and personal merchandise, electronics, jewelry, furniture, and more. However, unless you purchase a yearly Costco membership, it can be hard to reap these savings. Many also wonder whether Costco offers members the ability to give non-members a gift card that can be used to shop at Costco.
To purchase a Costco Gift Card, you must have a membership. Costco members can purchase gift cards in warehouses or on the Costco website. Also referred to as Costco Shop Cards, gift cards cannot be purchased anywhere else. In addition, Costco gift cards never expire and can be used by non-members to shop at Costco.  
In this article, we'll cover how to buy Costco Gift Cards, how to use a gift card without a membership, and what is a Costco Shop Card. We will also discuss gifting a Costco membership, a restaurant gift card, and whether Costco sells Disney gift cards.
How to Buy a Costco Gift Card
To buy a Costco Gift Card, you must have a Costco membership. Costco members can purchase Gift Cards in the warehouse, located at any register or on one of the gift card stands throughout the warehouse. You can also purchase gift cards online, which are then mailed to you.
You can order Costco Gift Cards online if you don't have a Costco warehouse near you or if you want to shop the card for someone as a gift.
To order a gift card online, just follow these steps:
Visit the Costco.com website.
Sign in to your account. You must have a Costco membership to purchase a gift card online. If you have a Costco membership but have never set up an online account, you will need to create one.
Search for "Costco Shop Card."
Select the Costco Shop Card Item. If you can't find it, then click here.
Select the amount ($25-200) you would like to add to the card.
Select "add to your cart."
Click on your "cart" in the upper right-hand corner.
Checkout.
You will receive your Costco Gift Card within 7-10 business days at the address you provided in your order. The card is shipped with a zero balance.
After receiving the card in the mail, you can call the toll-free number included with your card to activate it.
Anyone can redeem a Costco Gift Card online, both members and non-members. After you have completed your shopping online, follow the steps below to redeem your gift card:
Select "cart" to checkout.
At the checkout, select "add" in the Costco Shop Card section.
Enter your Costco Gift Card number located on the back of your card.
Enter the 4-digit security PIN also located on the back of your card.
Some cards may have a silver security feature covering your 4-digit PIN. Just simply scratch the security feature off to access your PIN number.
The amount left on your card will be deducted from your gift card balance. If you still have money available on your gift card after purchase, your remaining balance will be displayed after checkout.
If you used all the money left on your gift card, you would need to enter a second payment method to pay for the remaining total.
It's also worth mentioning that you can reload money onto your Costco Gift Card at a register in any Costco warehouse, but not online.
Where Can You Buy Costco Gift Cards?
Since it is required to be a Costco member to purchase a Costco Gift Card, they can only be purchased at Costco warehouses or Costco's website. Retailers such as Walmart, Walgreens, Shoppers, and Target do not sell Costco Gift Cards.
You can sometimes find Costco Gift Cards for resale online through Amazon or eBay. Since you don't need a Costco membership to redeem the gift card, individuals will buy them and then sell them online at a marked-up price.
For example, a gift card with a value of $500 would be listed on eBay for $639.99, plus shipping.
However, you need to be careful about purchasing these resales because there is no guarantee that the money is actually on the card.
You are correct, also don't need a membership to enter food court.

— blazed383 (@blazed383) July 14, 2021
Can You Use Costco Gift Cards Without a Membership?
Yes, you can use a Costco Gift Card without a membership. Non-members who have a Costco Gift Card can shop at any Costco warehouse location or online. You can also purchase a membership, merchandise, gas from Costco Gas Stations, and food from the Costco Food Court.
Purchasing a Costco Gift Card for a non-member is great for students whose parents are Costco members.
Instead of paying for a membership, parents can buy them a gift card and reload it when needed. They are also a great present for the holidays and special occasions.
To use your Costco Gift Card in the warehouse without a membership, you would just need to show the door attendant checking member IDs your Costco Gift Card.
Do Costco Gift Cards Expire?
Costco Gift Cards never expire and can be reloaded with cash at any Costco warehouse location.
Costco Gift Cards cannot be redeemed for cash unless required by law and varies by state. Depending on your state, you are entitled to cashback once your balance drops below the following amount:
Less than $1
Rhode Island
Vermont
Less than $2.50
Texas
Less than $3
Connecticut
Less than $5
Hawaii
Maine
Montana
New Jersey
Oregon
Washington
$5 or less
Colorado
Massachusetts
Less than $10
California
You can check the balance remaining on your gift card on Costco's website. First, under the "Customer Service" heading near the bottom of the homepage, select "Costco Shop Card Balance."
Next, enter your gift card number and the 4-digit pin, both located on the back of your card. After you select "check balance," the total balance on your card will be displayed immediately.
What Is a Costco Shop Card?
Costco Shop Card is what Costco calls its gift cards. You may have also heard them being called "Costco Cash Card." All three terms refer to Costco Gift Cards and are used interchangeably.
Costco Shop Cards never expire and are refillable at any Costco warehouse location. Shop Cards can range anywhere from $25 to $2000. You must be a member to purchase a Costco Shop Card but not to redeem it.
Costco also previously offered digital Costco Shop Cards but has since made them unavailable for purchase.
A digital Shop Card was an electronic sent to your email that you could redeem online or in the warehouse. However, they are still given away for select promotions.
Can You Gift a Costco Membership?
Costco members can gift a Gold Star Membership to someone by purchasing a "Gift of Membership" card at any Costco warehouse or on the Costco website. The card costs $60 for a one-year Gold Star Membership and can be renewed by the recipient at the end of the year.
Costco members can also gift someone an Exclusive Membership by purchasing two "Gift of Membership" cards which total $120. The giftee can redeem the two gift cards for an Exclusive Membership.
The recipient of the "Gift of Membership" card must visit a Costco warehouse to redeem their membership at the membership counter. The membership associate will swap out the gift card for a Gold Star Membership card.
If the recipient is already a Costco member, they can use the "Gift of Membership" card to renew their membership or upgrade to an Executive Membership.
A money-saving expert says that buying gift cards is one of the best uses of your Costco membership — here's why https://t.co/QaCs2gERoU

— Business Insider (@BusinessInsider) October 12, 2018
Does Costco Have Restaurant Gift Cards?
Costco members can purchase discounted restaurant gift cards located at the gift card stand in the Costco warehouse or online. They sell anywhere from 1-5 restaurant gift cards in a pack at a discounted price.
Your local Costco warehouse will often only carry gift cards to restaurants near you. You can purchase any gift card package for the restaurants below online at Costco:
Bahama Buck's
Granite City
O'Charley's Restaurant and Bar
Krispy Kreme
Lucille's Smokehouse Bar-B-Que
Texas de Brazil
Grimaldi's
Daniel's Broiler Restaurant
Sullivan's Steakhouse Restaurant
The Coffee Bean & Tea Leaf
Peet's Coffee & Tea
Famous Dave's
Best of Italy (Bertucci's, Brio, Bravo!, and Buca)
California Pizza Kitchen
Can You Buy Disney Gift Cards at Costco?
Unfortunately, Costco does not sell discounted or regular-priced Disney Gift Cards at the warehouse locations or online. People often get confused because Sam's Club sells Disney Gift Cards online at a discounted price to their Club members.
You can find Disney Gift Cards for sale on the Disney Gift Card website. There you can purchase physical cards that are shipped to you and eGift Cards.
You can also find Disney Gift Cards for sale at Target, Best Buy, BJs Wholesale Club, Sam's Club, and most grocery stores with gift card stands.
Conclusion
You now know all about Costco Gift Cards, including how and where to purchase them (also referred to as Costco Shop Cards).
Costco Gift Cards never expire, so make sure to keep yours and reload them with cash as needed.
Costco offers members various gift options for other Costco members or non-members, rather than just Shop Cards.
Costco Members can also gift their family, friends, and work associates a club membership or a gift card to a local restaurant.
If you're interested in finding out more Costco shopping tips, check out the related articles below.
Related Articles:
How to Contact Costco Customer Service Plus Costco's Return Policy
Here's What You Need to Know If You Lost Your Costco Card
Kirkland Signature: What You Need to Know About Costco's Store Brand
Costco Cakes: Your Guide to Buying Cakes at Costco