Are Costco Warehouse and Online Prices the Same? (No, Here's Why)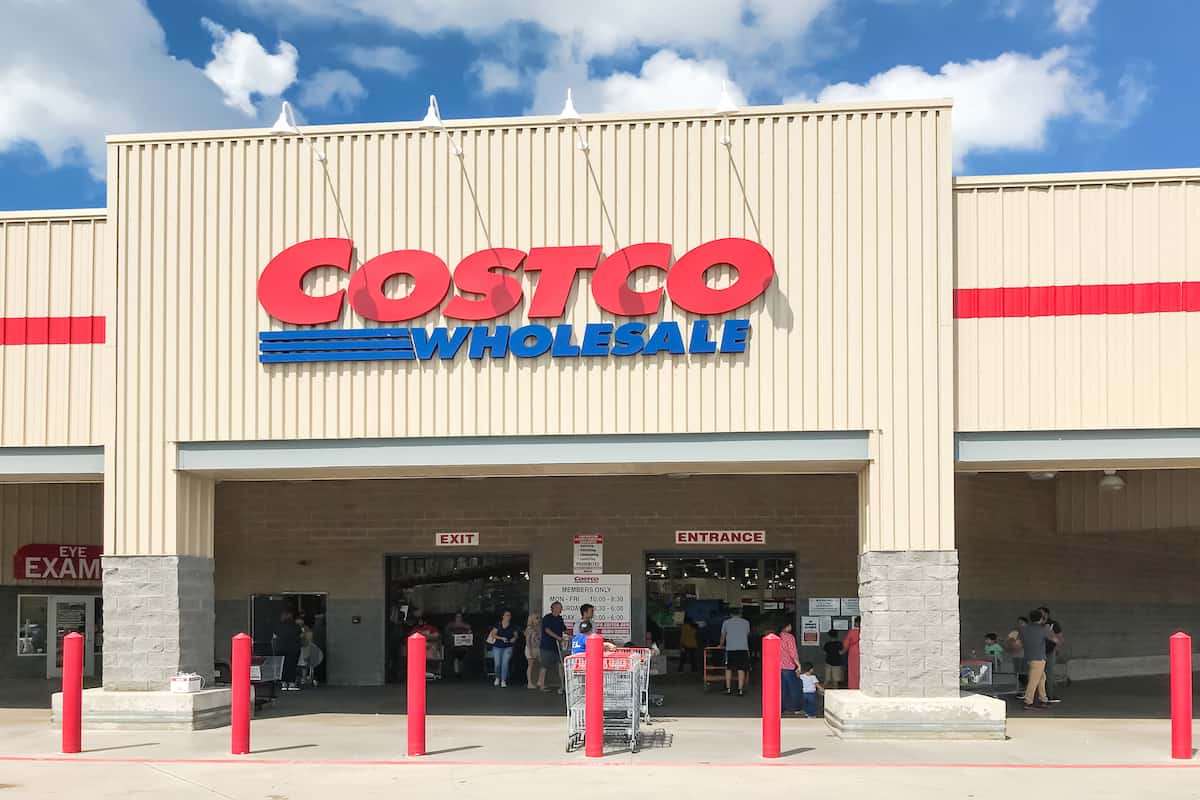 Many people have been ordering from Costco online for years, but some customers may still wonder about the key differences between shopping at Costco warehouses and online.
Costco online prices are typically higher than warehouse prices due to shipping and handling fees. Costco also has products only available at warehouses or online. To find out Costco warehouse prices, you need to go there in person. Online prices can be viewed on the Costco website; however, non-members cannot see the member-only item prices.
Read on to learn more about shopping at Costco warehouses and online, including the price differences and item availability.
Why Are Costco Warehouse and Online Prices Different?
Costco warehouse and online prices are different because the online prices include shipping and handling fees. Most Costco online orders are shipped directly to your home or business, so extra costs are involved in the delivery. In addition, the Costco website tells you if you can buy an item at the warehouse.
You can save money at Costco by shopping at your local warehouse rather than online.
It often costs more money for Costco to put together online orders and deliver them to your house or business address.
Therefore, the prices of Costco online items are typically higher than the same products in warehouses.
There may also be additional delivery fees added to online orders. This is different from the basic price difference you will observe between the warehouse and online items.
If you spot an item online on Costco's website, you can see if it is available for purchase in a local warehouse.
Look for a message under "Product Details" that should read, "Item may be available in your local warehouse" or something similar.
Some items will have a message to tell you that the product is only available on the Costco website.
How Can You Find Prices at Costco Warehouses?
You can only find prices at Costco warehouses by visiting your local warehouse in person. Costco employees are not allowed to provide any price information to customers over the phone or online. Instead, you can ask a Costco staff member at a warehouse, and they will help you find the price of a specific item.
Unfortunately, there is no way to find out the prices of Costco warehouse products without going there in person.
This encourages customers to purchase a membership because many warehouse items are priced low, but they will not know until they visit a warehouse.
When you get to your local Costco warehouse, you should find a staff member to help you look up the product information.
It's usually much faster for an employee to get this information for you than spending time searching the aisles for that one product.
Some items are available in Costco warehouses and online. In addition, you can use the Costco website to estimate how much a specific product will cost.
However, prices shown at Costco online will likely be different than prices for the same products in the warehouse.
Therefore, to get the most accurate information on prices at a Costco warehouse, you will need to go there in person. And to do that, you will need to know when your local warehouse is open.
Most Costco warehouses have the same hours. On weekdays, Costco warehouses are open between 10 am- 8:30 pm, and the hours are 9:30 am- 6 pm on Saturdays and 10 am-6 pm on Sundays.
Store hours can vary by location. Thus, you can use the Costco Store Locator to find the most accurate information about the warehouses closest to you.
Why Are the Prices Different Between Costco Warehouses?
Prices are different between Costco warehouses because store managers need to keep up with changing supplier prices and local competition. In addition, supply and demand and inventory levels may also impact prices at local Costco warehouses. Therefore, you will need to visit a warehouse in-person to see the prices of all items.
Various factors can impact prices at Costco warehouses. For example, different locations across the country have unique suppliers and customer bases, so they are likely to have varying prices on certain items.
When a supplier increases their price for an item, Costco store managers may also increase the warehouse price of that item to account for the change.
Similarly, you may find a lower price on an item in an area where suppliers sell that product for less.
Local competition can also affect prices at Costco warehouses. Store managers and buying teams work together to keep up with the competition in their area.
If they can afford to lower prices due to competition, customers may see cheaper products at that warehouse compared to others. This is not the same as price matching, which Costco does not do.
Supply and demand also affect Costco warehouse prices just like any other business.
When a warehouse has a lot of inventory with few buyers, they are likely to lower the price to deplete their inventory.
However, warehouses in other locations may not have this same issue, resulting in a different, higher price.
Since Costco prices are not standardized across all locations, you will need to visit your local warehouse to see item prices.
As mentioned before, you cannot get this information at home by phone or online.
How Do You Find if an Item Is Available at a Costco Warehouse?
You can find out if an item is available at a Costco warehouse by asking a warehouse employee or contacting Costco Member Services. As long as you are not asking about item pricing, you can call your local Costco warehouse and get information about item availability over the phone. You can also call Costco Member Services at 1-800-774-2678.
There are three ways to find out if an item is available at a Costco warehouse:
Talk to a staff member at the membership counter of your local warehouse.
Call your local warehouse and follow the voice prompts to contact the membership counter.
Contact Member Services by calling 1-800-774-2678, emailing them, or using the live chat support function on the Costco website.
If you are already at a Costco warehouse, you can ask an employee to guide you to the membership counter, usually located close to the entrance or exit.
The staff at the membership counter should be able to look up an item and let you know whether it is in stock at that location.
Many people like to know the item availability before they make the trip to the store. You can do so by calling the warehouse before you go.
Each warehouse has a phone number listed on the store locator that you can call. You will hear a voice prompt that can help connect you with the membership counter.
You can also contact Costco customer service, a.k.a. Member Services, to find out if an item is available at a Costco warehouse.
The Costco customer service phone number is 1-800-774-2678. This number is designated explicitly for Membership related topics, including product availability.
Before you call Member Services, make sure you know the address of the Costco warehouse you shop at or at least the town it's in.
You will need to inform the customer service rep. of your closest location to get accurate information about which products are available at your warehouse.
Costco Member Services also offers live chat support to contact customer service via the Costco website. Additionally, you can send an email to the customer service department.
Both of these methods are likely to take longer than directly speaking with someone on the phone, but they will still work.
Many people inquire about Kosher products at Costco. Most Costco warehouses have Kosher products available, though their availability is not guaranteed.
You should follow the steps above to find out if your local Costco warehouse has any Kosher products in stock.
Does Costco Have the Same Products in Warehouses and Online?
Costco warehouses and Costco.com have many of the same products; however, some items are only available at the warehouse or online. To see what is available in the warehouse, you will need to shop in person. To see what is available online, you can visit the Costco website.
Many products are available both at Costco warehouses and online at Costco.com. You can see if a product is available at both places by looking in the Product Details section online.
Although Costco's website is an extension of what is available at warehouses, there are some differences in products between the two ways of shopping.
If you have a Costco membership, you can see everything available online when you sign into your account on the website.
To see what is available in the warehouse, you will need to shop in person or inquire on the phone, as explained in the above section.
Certain online-only items can still be shipped to a Costco warehouse to pick up in person.
You will know whether an item is eligible for pickup since a message under the "Add to Cart" button will say that you can pick it up in the warehouse.
Most items ordered online at Costco must be shipped to a home or business address; however, if you do not have an eligible address that you can ship to, contact Customer Support for help.
Costco also has a program called CostcoGrocery that lets you order groceries and household items online for delivery.
Like other items, you may see some grocery products online that are not available at your local warehouse, and these items can be delivered to your home or business.
Can Costco Non-Members See Member Only Item Prices Online?
Costco non-members cannot see the member-only item prices online. This encourages customers to purchase a membership to access exclusive products and deals for members. To see the prices of member-only products, you must be signed in to your Costco account linked to your membership card number.
A major benefit of Costco membership is having access to more products, getting lower prices on items, and enjoying an easier shopping experience.
Only Costco members can see the prices for member-only items online since these items are reserved for members only.
If you feel like you're missing out, there is no need to worry. You can buy a Costco membership online.
Once you have a membership, you will need an online account to check the prices of Costco member-only items.
You can sign up for a Costco account on the website. Then, you will need to add your membership card information to link it to your account.
To update your Costco online account, navigate to "My Account" from the main page. Under "Account Details," you will see an option to edit your Membership Number.
You can add your number here, but make sure that you don't add the prefix that all members have (7111).
Finally, click "Update" and return to shopping. Now, you should be able to see member-only prices at Costco online.
Does Costco Have Price Adjustments for Online Orders?
Costco has a price adjustment policy for online orders if you present a valid promotional offer for a lower price than the amount originally paid within 30 days of purchase. Costco will then issue a credit for the difference between the purchase price and the lower promotional price you show. You can request a price adjustment on the Costco website.
You can get credit for the difference between how much you paid for a product and the lower price you find from a promotional offer.
To request a price adjustment at Costco, your purchase must have been 30 days or less before the price changed.
If you see that the price changes more than a month after you originally bought the item, you will not be eligible for a price adjustment.
Resellers are not allowed to get Costco price adjustments on online orders. However, all other customers can ask for a price adjustment per Costco's policy. After making the price adjustment request, it usually takes 3-5 days to receive the credit.
If you shopped at a Costco warehouse, you would have to speak with a staff member at the warehouse to get a price adjustment.
To check whether you received the discount from a promotion when you purchased the item, look at your order history online. It is located under "My Orders" when signed in to your Costco account.
If you see a discrepancy between the current price and how much you paid for a product, you can submit a price adjustment request.
To request a price adjustment for an online order, start at the Price Adjustment page on the Costco website.
You will need to enter some information, including your name, order number, the item number of the product in question, the price you paid for it, and its promotional price.
There are a few other pieces of information to add; some of them are optional.
After submitting your price adjustment request, wait for a few days to see if you receive credit added to your account. If you have any questions, contact Costco Customer Support to get help.
Does Costco Price Match Other Stores?
Costco does not price match other stores as the company states that it already offers highly competitive prices. If you see a lower price elsewhere, you can return your Costco item for a full refund and purchase the item at another store. The Costco return policy is quite lenient, though there are some exceptions.
Since Costco does not price match other stores, you may want to return an item at Costco if you find a cheaper price elsewhere.
Most Costco products can be returned at any time. In addition, you typically do not even need your receipt, but it will help ease the process.
There are a few exceptions within Costco's return policy, though. While there is usually no time limit for when you can return an item to Costco, electronics are limited to 90 days.
You cannot return an electronic product such as a TV after 90 days past the purchase date.
Costco also has some restrictions for returning jewelry. For example, diamonds larger than 1.00 ct can only be returned if the customer provides all the original paperwork given with the purchase.
A few types of products cannot be returned at all. These include cigarettes, alcohol, items with a limited useful life expectancy (like tires or batteries), and special orders or custom products.
To make a return at Costco, you can bring the item and its receipt (if you have it) to any Costco warehouse.
You can also return products at a Costco warehouse in person, even if you originally ordered them online. In addition, Costco online orders can be returned without going to the warehouse.
You can initiate a return for a Costco online order with Costco's online return process.
You will manage the return or exchange from your account online. If you need any help making a return, you can reach out to Costco Customer Service.
Conclusion
Costco offers great deals on many products, but there are some differences between shopping online and in-person at a warehouse. These differences include prices and product availability. After reading this article, you should have all the information you need to understand the key differences and save money on your next Costco order.
If you're interested in finding out more tips about shopping at Costco, check out the related articles below.
Related Articles:
Costco Membership: Here's Everything You Need to Know
Costco Gift Cards: Where to Buy and How to Use Them
Do You Need Membership to Shop at Costco? (Try These Instead!)
What You Need to Know About Shopping at Costco Business Centers