A Complete Guide to Renewing Your Costco Membership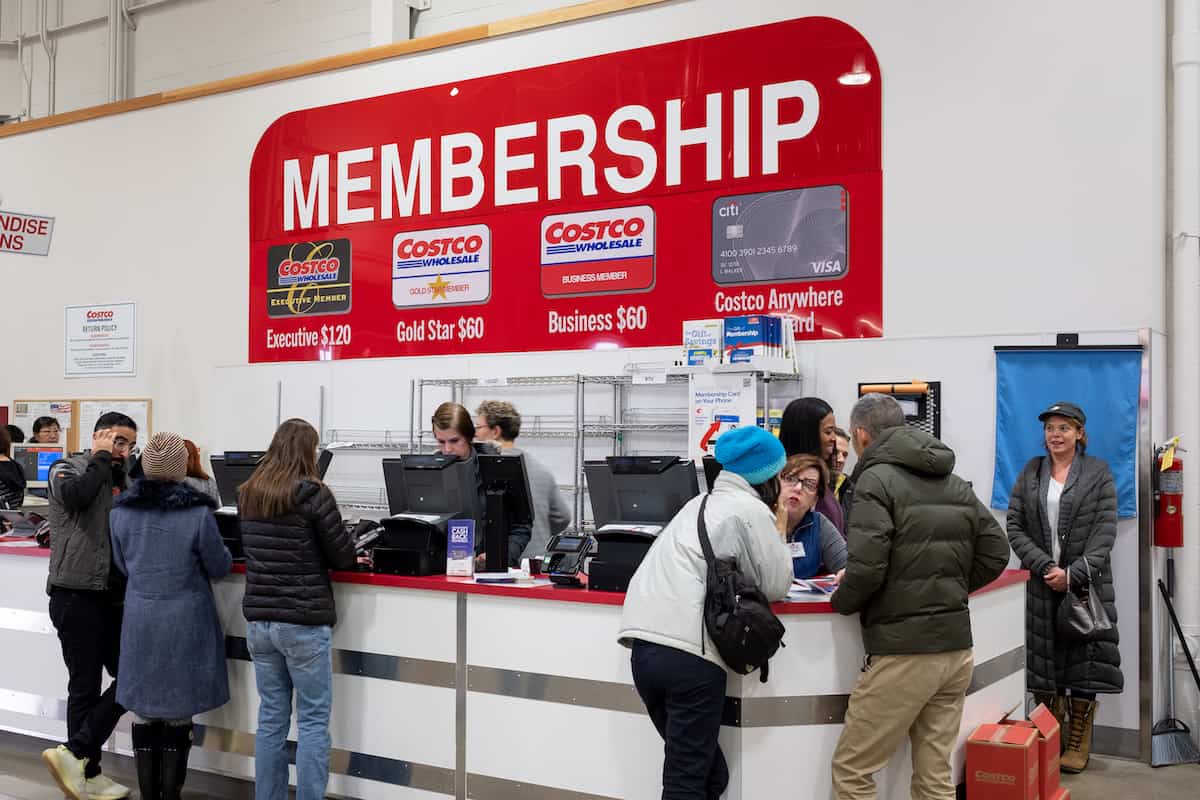 A Costco membership is active for one year from the time of purchase, and Costco offers several ways to manage your membership renewal online or in the warehouse.
Key Takeaways
You can renew your Costco membership online, by calling 1-800-774-2678, or in person at your local warehouse.
Costco memberships can be set to auto-renew every year or manually renewed within 90 days before expiration.
You can find your membership expiration date in your online account or visit the membership counter at a Costco warehouse.
Keep reading to learn more about managing your Costco membership renewal, including auto-renewals.
How Do You Renew Your Costco Membership?
Costco membership renewal can be completed in a variety of ways. Your options include:
Online
By phone
In-person at the warehouse
By mail
To renew online, you'll need to sign into your account on the Costco website.
Under the "Account" section, choose "Renew Membership."
Here you can renew immediately and set up details for auto-renewal with a few short clicks.
If you'd like to renew by phone, you can call Costco customer service at 1-800-774-2678.
A customer service representative will help you complete the renewal process over the phone.
You can also renew your membership in the club during checkout.
A Costco team member will renew your membership on the spot while you are checking out after shopping.
Finally, to submit a renewal request by mail, you can write to the following address:
Costco Wholesale, P.O. Box 34783, Seattle, WA 98124-1783.
You can renew your Costco membership anytime up to 90 days before your expiration date.
If your membership has expired or is inactive, renew it anytime to start shopping again.
If your membership expired less than two months ago, your account will be extended 12 months from the expiration date.
If it is more than two months past expiration, the account expiration month will be reset to 12 months from the current renewal date.
Does Costco Membership Auto Renew?
By default, Costco membership is not set to renew each year automatically. However, you can change your membership settings to auto-renewal, so you do not have to renew manually.
If you know that you will keep your Costco membership for the long term, setting up auto-renewal is a good idea.
You can make this update at any time using the Costco app or website.
To do so, you must first "Verify" your membership.
Verification of your membership is not needed to shop at Costco warehouses or purchase "Member-only" items online.
It is a process to verify your personal information and securely allow additional features to your account.
To verify your Costco membership, follow these steps:
Step 1. Go to the "Account" section after signing into your account on Costco.com or in the app.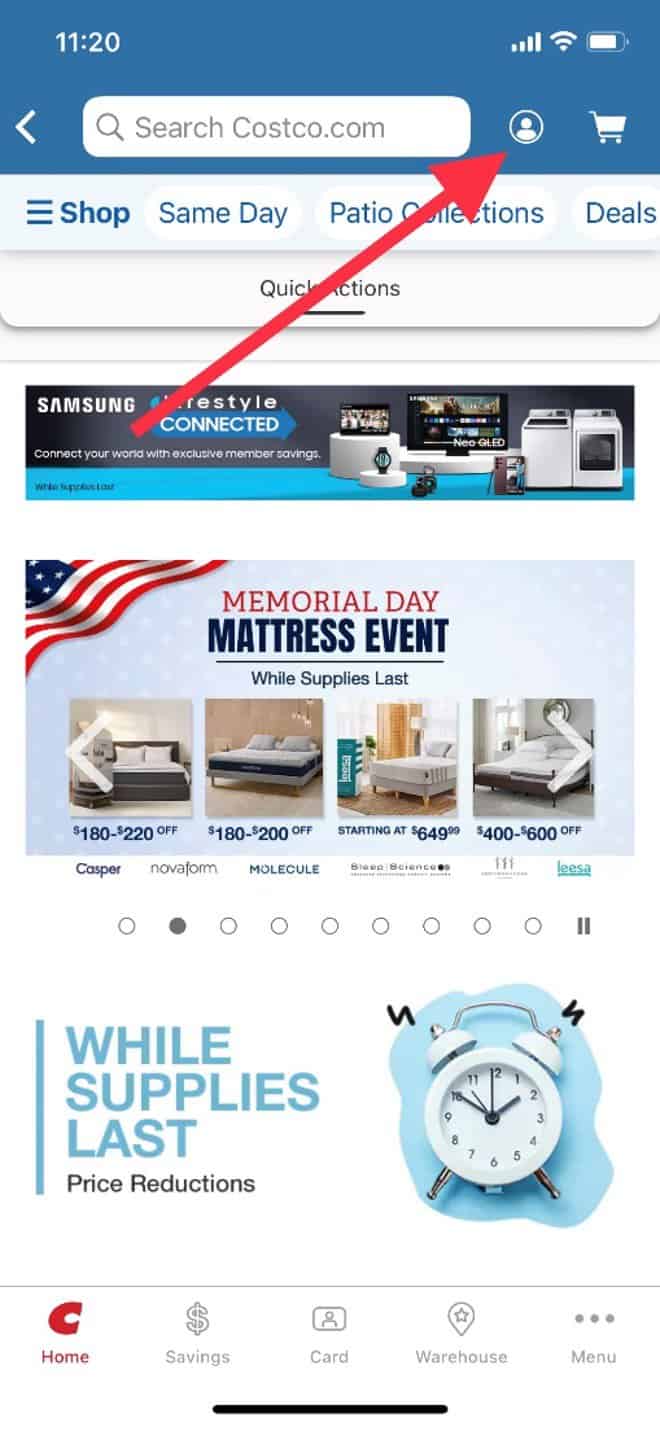 Step 2. Choose "Account details."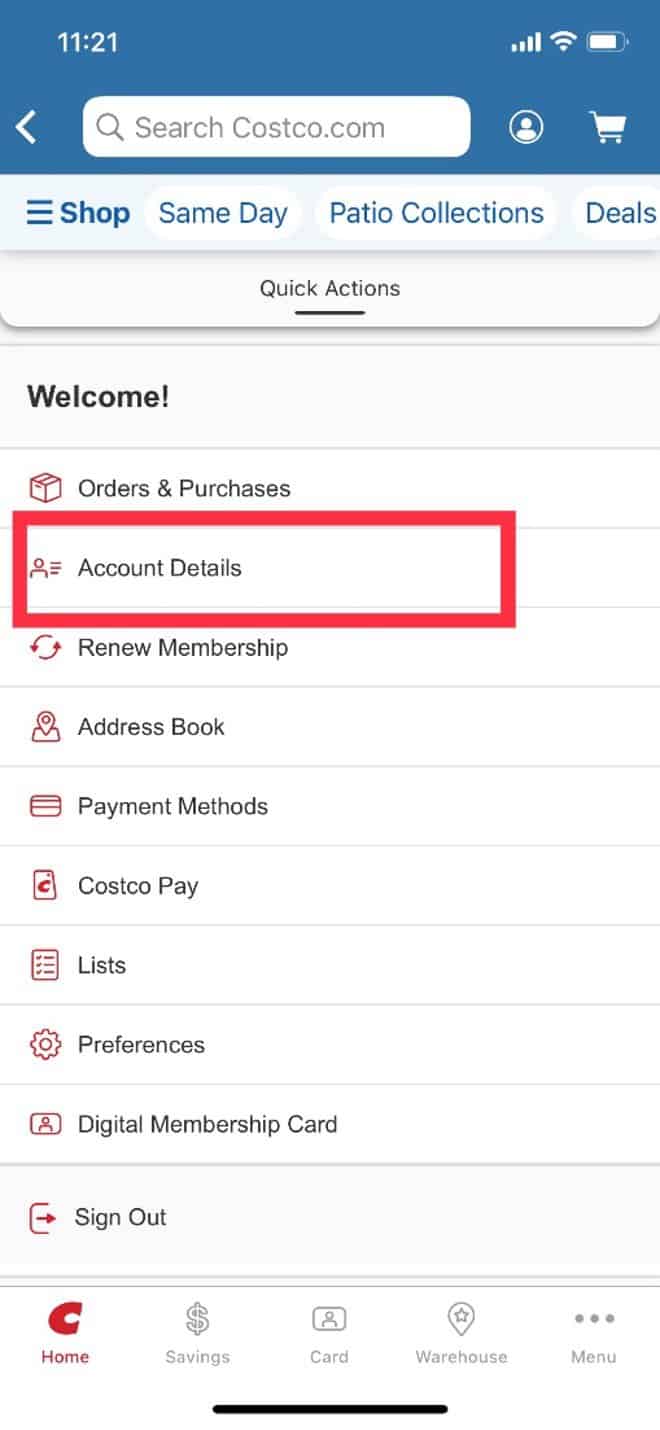 Step 3. On the account details page, scroll down and click the blue "Verify Membership" button.
Step 4. You may need to enter your membership number, or it will automatically fill your number in the space. Then, click "Continue."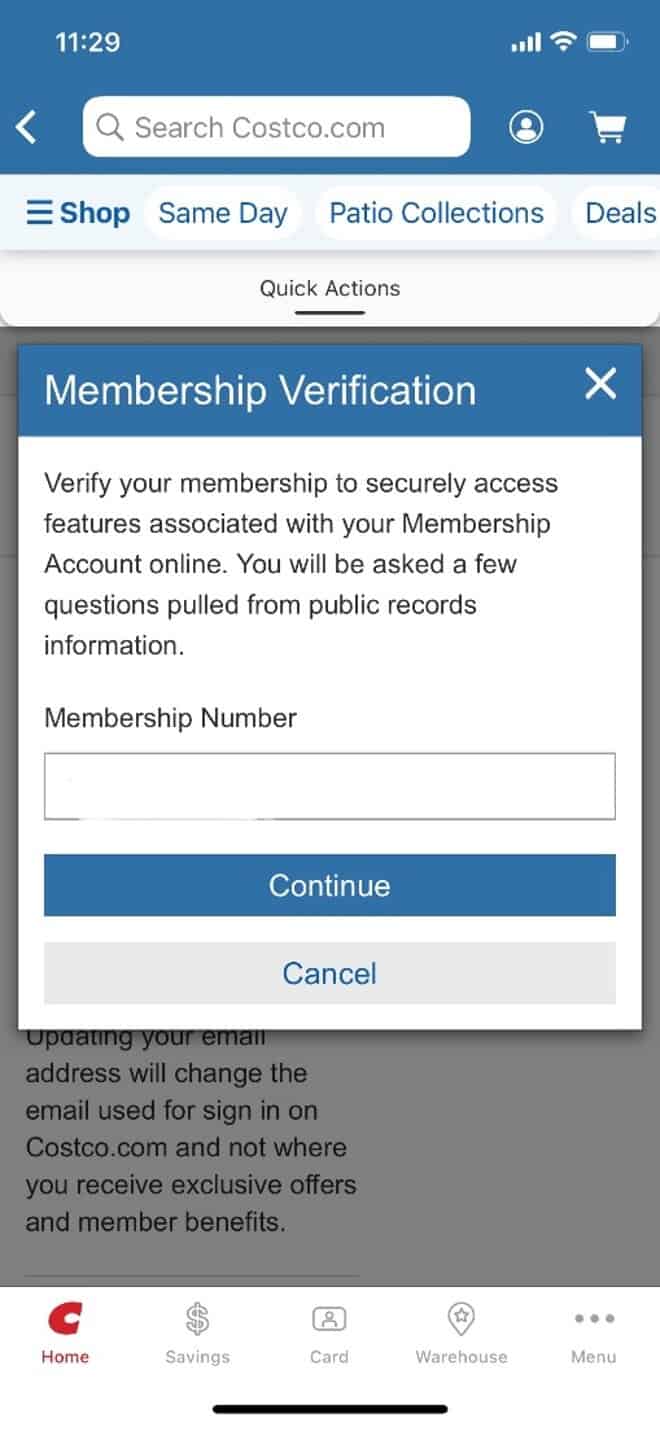 Step 5. Enter your last name and 5-digit zip code.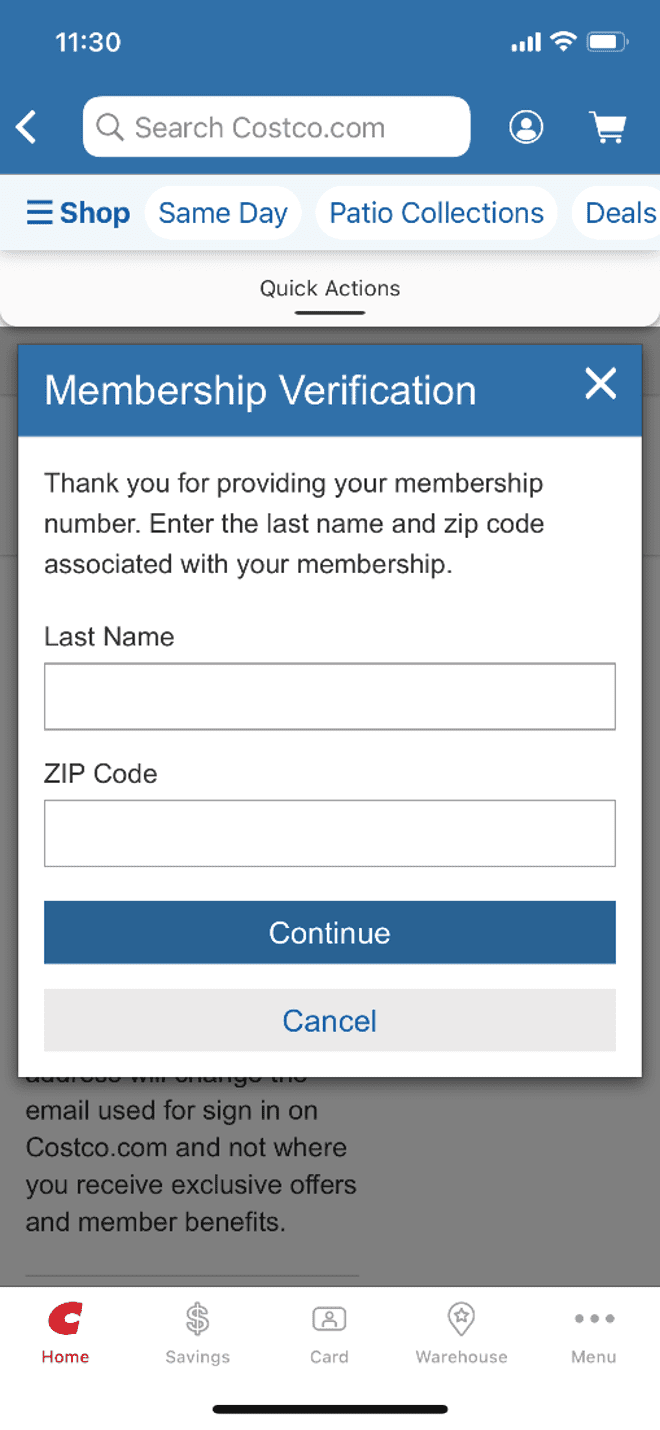 Step 6. You will be asked to verify a set of personal questions pulled from public records such as the county of residence, city of residence, previous legal names, etc.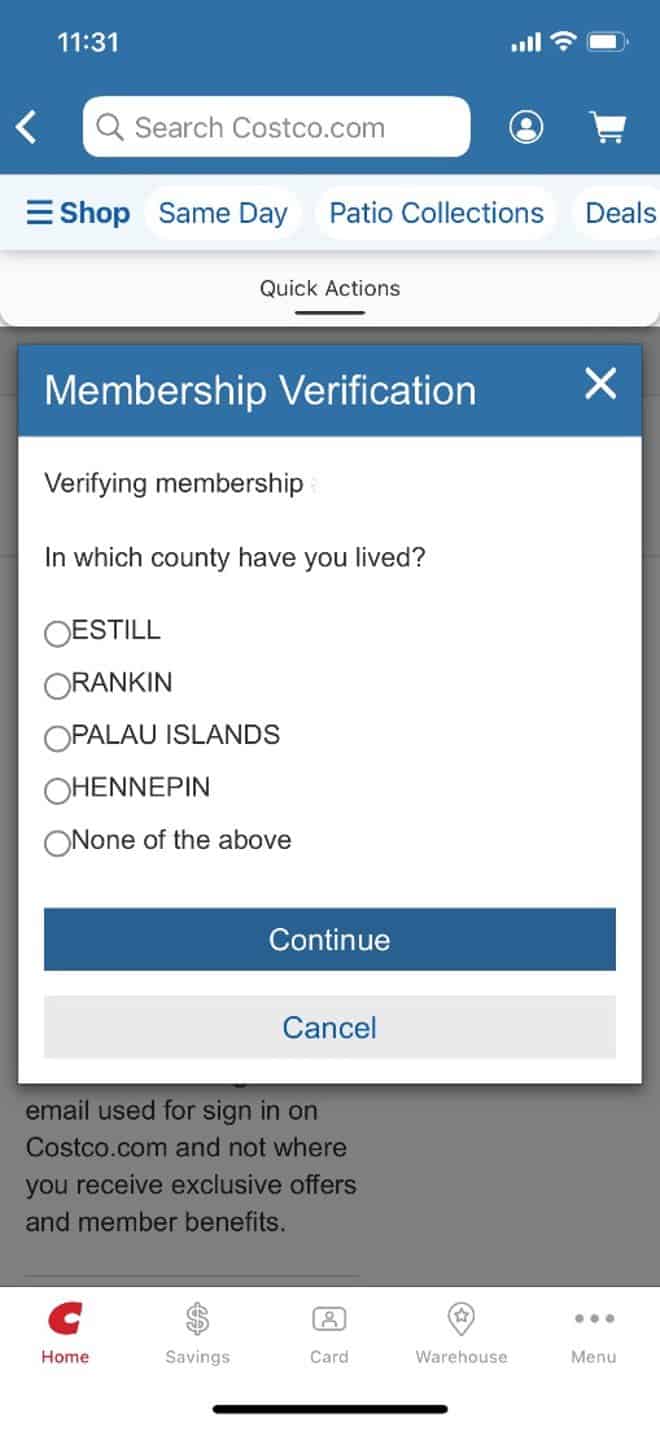 Step 7. Once you have answered all the questions successfully, you will receive a message that the verification has been completed.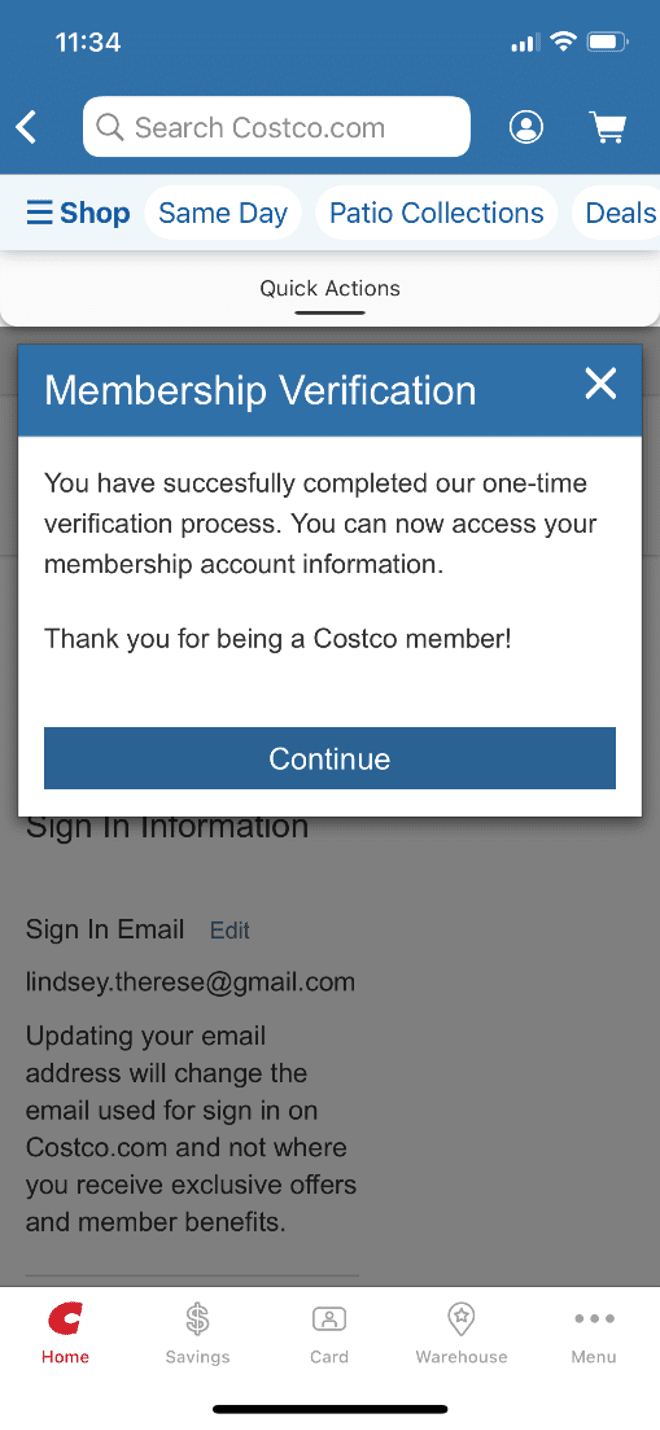 After your account is verified, you can edit information on your account, including your password, membership number, contact information, and make membership upgrades.
It will also allow you to set your account to renew automatically.
To change your account to auto-renew, follow these steps:
Step 1. Go to the "Accounts" section and click "Renew Membership."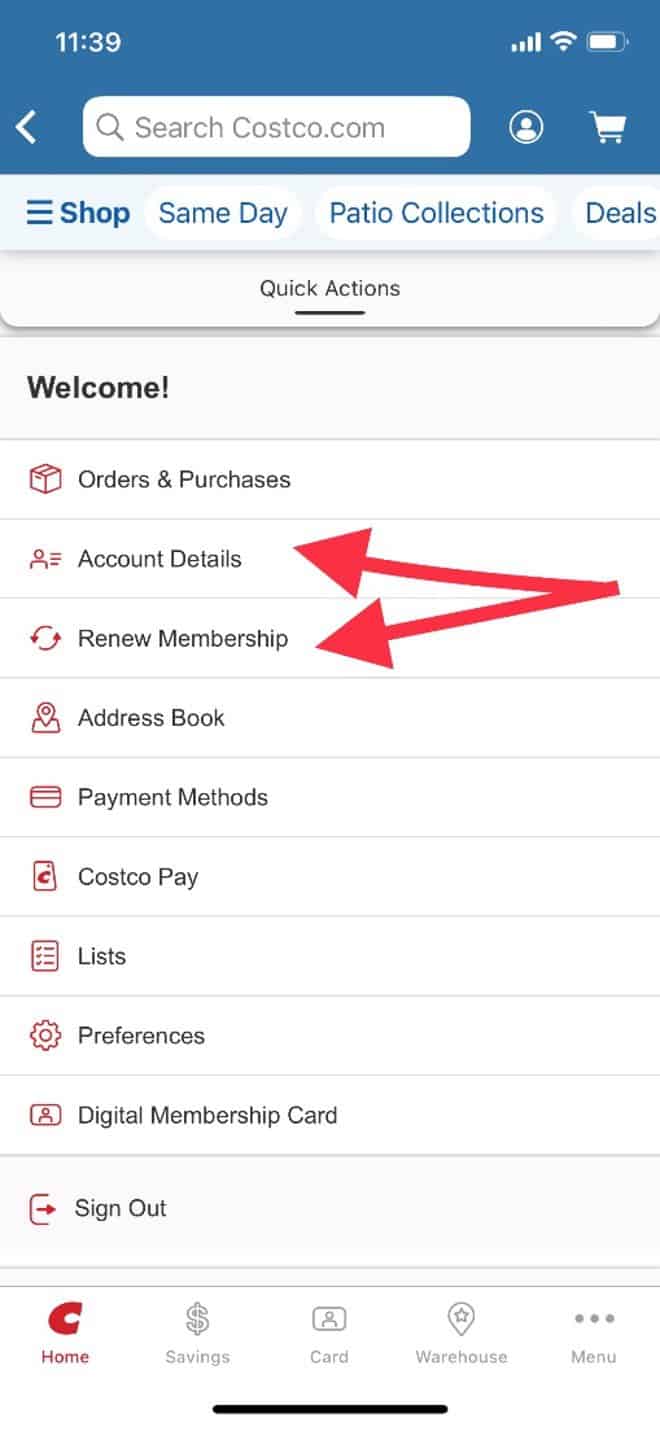 Step 2. The next page will display the form to set up your auto-renewal payment.
Step 3. Enter your credit or debit card information and click "Add card." That's it! You have now set up auto-renewal.
Membership auto-renewal is a convenient feature to remove manual work every year and provides peace of mind for loyal Costco customers.
What If Costco Membership Verification Is Not Working?
If you cannot verify your Costco membership online, you'll need to visit your local warehouse or call customer service for help.
Bring your membership card and a photo ID with you when you go to the warehouse.
Any associate at the membership desk can help you with the verification.
They will send you an e-mail with a link valid for 48 hours.
Make sure the e-mail doesn't go to your junk or spam folder.
Once you click the link in the e-mail, it will take you to a page where you'll need to create a new password and access your membership account.
Can You Renew Costco Membership Online?
You can easily renew your Costco membership online by signing into your account online at Costco.com or the app and entering your credit card information.
The process only takes a few minutes.
To complete Costco membership renewal online, follow these steps:
Step 1. On Costco.com or the Costco app, you can choose "Renew Membership" from the account details section or the account home page.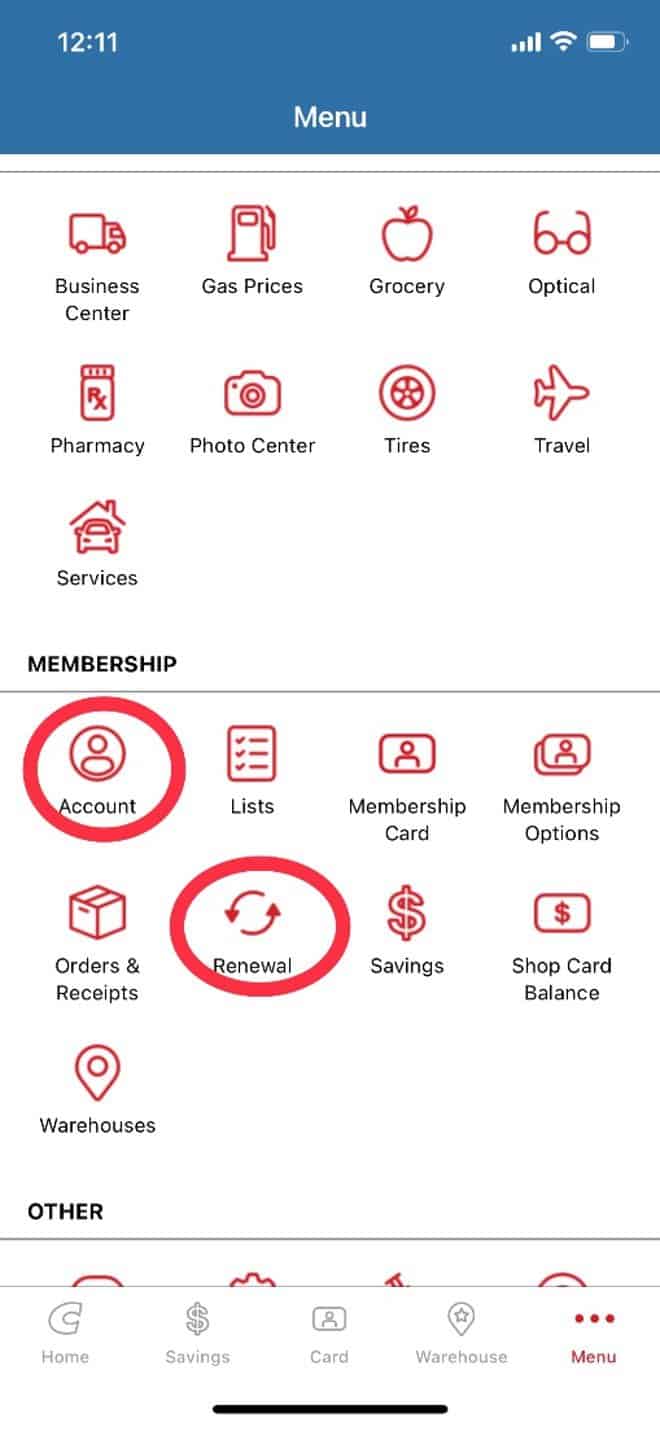 Step 2. Either option will bring you to the same screen. If your account is within 90 days of expiration, you will see the option to click "Renew Now."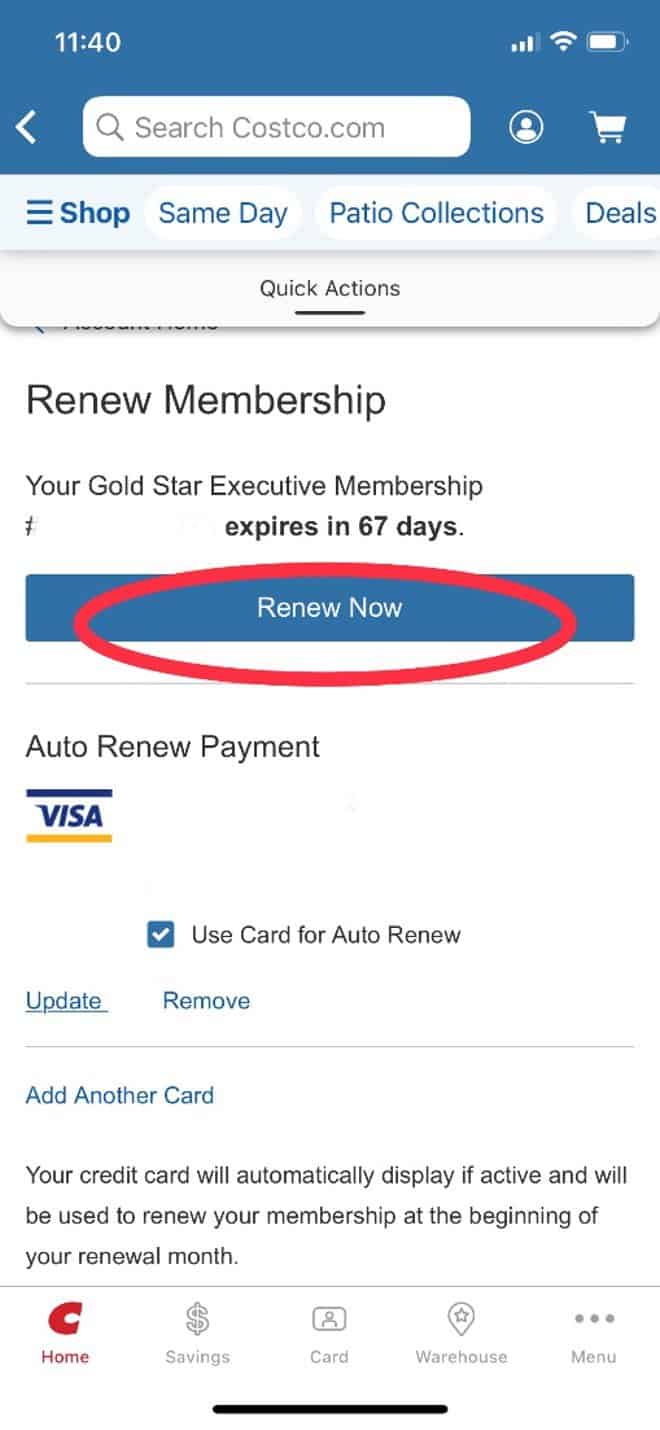 Step 3. You will be asked to review the Membership Privileges & Conditions document and mark your acknowledgment with the checkbox. Next, click "Continue" to move to the last step.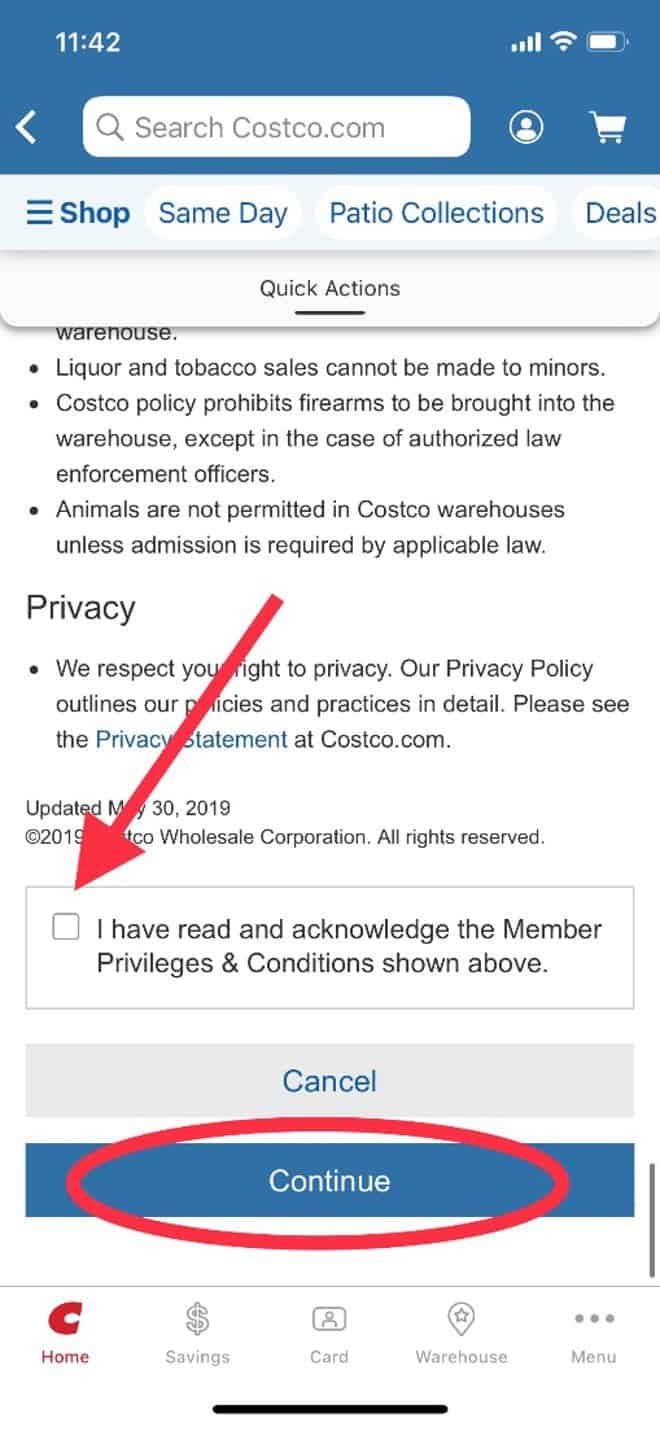 Step 4. Review your payment details, billing information, and membership level selections. Then, click the green "Renew Membership" button at the bottom of the page.
No matter what day within the 90-day window you renew your membership, the expiration month will stay the same for the future.
The annual membership fee for the renewal will be applied to your first purchase after the expiration date.
How Do You Know When Your Costco Membership Expires?
You can always review your membership expiration date in your account section online at Costco.com.
In addition, you may get an annual renewal notice in the mail.
Lastly, you can visit the membership counter at your local Costco warehouse to have a team member help look up the information.
The expiration of the membership is not a specific date but is detailed only by the month.
So, your membership will expire on the last day of your renewal month.
If you received an annual renewal notice in the mail, the renewal month would be listed under the billing summary section.
To check your Costco membership expiration month online, you can do one of the following:
Under your account, click the "Account details" section. Your account will need to be verified to review renewal and expiration details.
Under your account, click "Renew Membership." If your expiration is less than 90 days away, there will be a countdown of days until expiration. If your expiration date is not within the 90-day window, this section will display what date your membership will be eligible to renew.
Do You Get a New Card When You Renew Your Costco Membership?
You do not get a new card when you renew your Costco membership.
Your card and membership number will carry forward with every renewal unless it needs to be replaced for another reason.
Fortunately, no new card or membership number eliminates a lot of the hassle of annual renewals.
If your Costco card is lost, stolen, or damaged and needs to be replaced, it can be taken care of at the membership counter in the warehouse.
Unfortunately, you cannot request a new membership card online.
Once a new card has been issued, a new membership number is also issued with the card.
This will need to be updated in your Costco account to be able to continue shopping online with your membership.
How to Find Your Costco Membership Number
Your 12-digit Costco membership number can easily be found on the back of your member card.
It will also be listed on your renewal notice in the billing summary or multiple places within your online account.
To find the membership number on your Costco card, look for the number above your name.
It will likely be preceded by "Mbr#."
The renewal notice received in the mail should also include the membership number under the billing summary.
Finally, your membership number is listed in many places within your online account.
However, when you sign up for an online account, the membership number is manually added as part of the account sign-up, which can also be edited at any time.
So, if you have a new membership number, the information online may not be up to date.
For this reason, checking your Costco member card is the best way to find your membership number.
Can You Gift a Costco Membership?
Costco memberships can be gifted by purchasing a "Gift of Membership" card at the warehouse or online.
The recipient's membership will officially start once the gift card is redeemed in the warehouse.
Both in the warehouse and online, Costco has a membership gift card available which is valid for a Gold Star membership or the equivalent of $60.
If you want to gift the Executive Membership level, simply buy two of the Gold Star Membership gift cards to cover the cost of the upgraded membership.
The recipient can use these gift cards towards the cost of the upgraded membership.
The Costco membership gift cards can be purchased in the warehouse or online.
When buying online, the physical gift card will be shipped to the designated shipping address. It is not delivered virtually via email.
Once received, the recipient will need to bring the gift card to their local warehouse to redeem and print their new membership card.
If the recipient is already a Costco member, the gift membership card can be used as money towards their annual renewal fees or an upgrade to their current membership.
Conclusion
Costco membership renewal is easy to manage online. However, if you have trouble renewing or verifying your membership, you can always contact Costco customer service or visit your local warehouse for help.
For more information about Costco, check out the articles below.
Related Articles: