How to Get a Refund on Uber Eats (And Cancel an Order)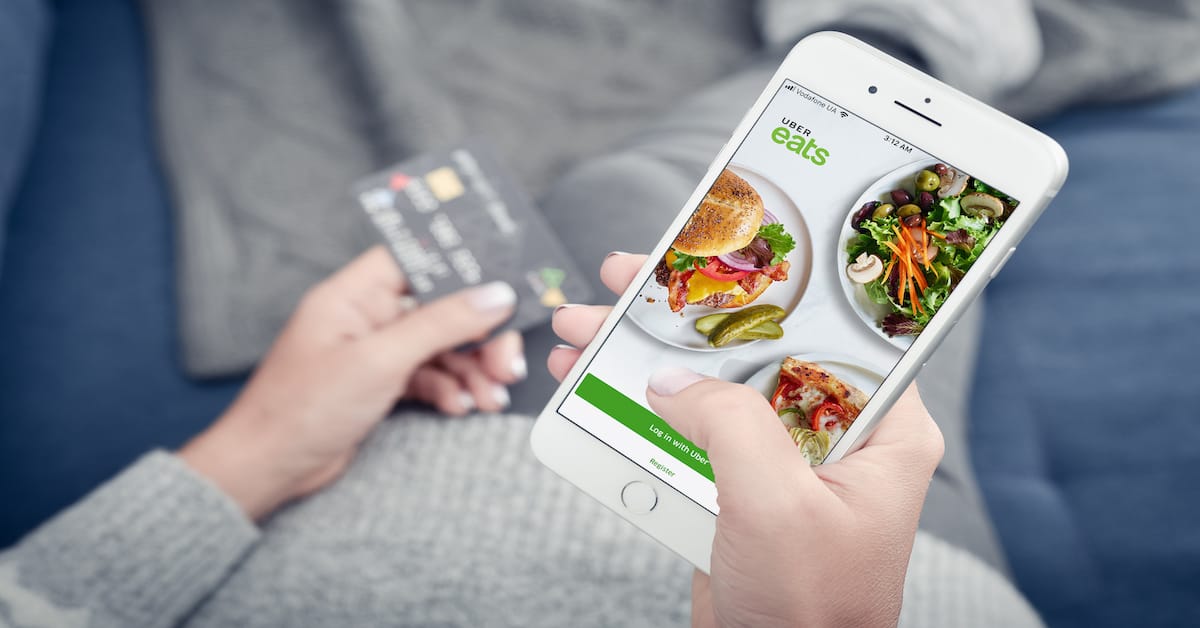 Orders that are excessively late or never arrived are viable for at least a partial refund from Uber Eats. The company tries its best to ensure that everyone has a smooth experience using the platform, but sometimes errors occur. When that day comes, it's important to know how to initiate the Uber Eats refund process.
Uber Eats refund process starts by canceling the order and takes from one to five business days. If the restaurant did not start preparing your order, you would get a full refund. To request a refund after the delivery is completed, you need to submit a complaint using the Uber Eats app or calling customer support. 
In this article, we'll cover everything you need to know about Uber Eats refunds, from canceling your order to initiating the refund process and when to expect those funds back in your account.
How To Get a Refund on Uber Eats
To initiate the refund process, the customer has to cancel the order. Canceling your order is easily done within the Uber Eats app. The sooner the order is canceled, the better chance you have of getting a full refund. Otherwise, you'll likely only be refunded the delivery charge.
There are only a few circumstances that lead to the customer receiving a partial or full refund. If the customer cancels the order immediately after placing it, that is their best bet for a refund.
The other circumstances when you can get a refund from Uber Eats are:
The driver didn't deliver the food
The order is wrong
You have missing items in your order
The delivery driver shows up long after the ETA
Although you may not always receive a refund, these are some reasons that have been known to work for previous customers. In most cases, you will have to talk with customer support before the refund is initiated.
However, if they can confirm the restaurant never received the order, they might not even have to speak with you before issuing the refund. More often than not, though, more communication is necessary.
Here's how you can initiate the refund process on Uber Eats after the delivery is complete:
Open the app and go to the order details section
When in the order details section, you will find the name of the delivery driver. Click on the person's name and fill out the responses to leave a comment.
Rate your order, the driver, and the delivery experience
Click one of the options to describe what was wrong with the delivery
Insert your comment
Press "submit"
After completing these steps, your complaint is submitted, and the refund process is initiated. In most cases, Uber Eats will still pay the delivery driver for the job.
That is why they rarely issue full refunds. When they are issued, they come directly out of the restaurant payout.
If you want to initiate a refund before the delivery takes place, you need to start by canceling the order. Once you cancel the order in the app, it's best to call the restaurant to confirm the cancellation.
If the restaurant doesn't know about the order when you call, you will most likely get a full refund.
Hi there, happy to explain. The refund process usually take up to 3-5 business days, depending on your bank's policy. If you need further information or if there is a delay in these process after 5 business days, we would recommend reaching out to your bank directly.

— Uber Eats #EatLocal (@UberEats) February 1, 2020
How Long Does Uber Eats Take to Refund?
The Uber Eats refund process can take anywhere from one to five business days before you see it reflected in your bank account from the time the refund is issued. The wait time depends on what bank you have as well. Some people see their refunds in a matter of a few minutes.
The wait time for your refund varies tremendously. That is why Uber Eats cannot promise you'll receive your refund within five days.
You can also check your weekly statement within the app to confirm your refund. However, you might see it reflected in your bank account first, as the statement can sometimes take two weeks.
There are things you can do to try to speed the process up, including canceling the order. As mentioned, this should always be the first thing you try to do.
Then, follow up by rating your experience and calling the restaurant before contacting customer support. It is also recommended to check your emails for confirmation that the refund process has begun.
It might be best to call customer service every day until you receive this confirmation email just to confirm that they initiated the process. 
You can also call your bank to see if the funds are there. Even if they aren't available in your account yet, bank reps can see if the funds are processing or not.
Happy to clarify. Unfortunately in most cases we will not be able to refund eats pass purchase. Thank you for your understanding.

— Uber Eats #EatLocal (@UberEats) March 21, 2020
Can You Get a Refund for Uber Eats Pass?
If you choose to cancel your Uber Eats Pass membership in the middle of a cycle, you will not get a refund. You will have continued use of the account until the end of that billing cycle, and then payments will stop. Refunds are only given in rare cases.
One rare case in which a refund is issued is if someone forgets to cancel before their trial ends.
Many people call customer service to say they forgot to cancel their trial and didn't mean to purchase Uber Eats Plus. More often than not, the customer will receive a refund in this case because it was an accidental purchase.
All other attempts for refunds are made through customer service as well. Whether or not a refund gets issued mainly depends on your reasoning for wanting the refund, how long ago you made the payment, and how many months of membership you want to be refunded.
Typically, refunds are only issued to those that made the payment within 24 hours of calling. You also aren't likely to get a refund for more than one month.
Hi David, we are happy to help. Please follow our support page: https://t.co/Xt7yaubvpP so our Uber Eats support team can assist you.

— Uber Support (@Uber_Support) April 10, 2021
Is There a Limit for Uber Eats Refunds?
Typically, each account is allowed two refunds a month without further investigation from the customer service department. If the person starts requesting a refund for every order, there is a chance that the account could be blocked, or at least blocked from requesting refunds in the future.
Uber Eats wants to make sure that the customer always has the best experience possible. When a customer calls about a refund, they always check the person's order history to see what order the customer is referring to.
The customer service rep can also see how many times you've requested a refund in the past. If you've had several refund requests sent in, the representative will likely try to get to the bottom of why so many refunds were necessary.
What If Your Uber Eats Delivery Is Late?
Food that was never delivered or delivered long after the estimated delivery time is likely to receive a refund. However, Uber Eats can't do much about changing the ETA because it heavily depends on how busy the restaurant is at the time.
The estimated delivery time is subject to change when the driver gets in their car because of traffic. Ordering during rush hour times is more likely that the customer will experience longer wait times.
The ETA changes in real-time after the delivery driver picks up the food. It is always best to screenshot the ETA every time it changes. If you want to get a refund for how late the delivery was, it is best to have photo evidence to prove how the experience went.
How to Cancel Your Uber Eats Order
Canceling your order on Uber Eats can be done easily within the app. The customer simply has to navigate to their recent orders list, located in the Orders tab. Once you select the order and open up the details, you can cancel the order.
Some people try to call the restaurant to cancel their order. While this is an excellent backup plan to ensure you get a refund, it is always best to start canceling using the app itself.
Here are the steps to canceling your order using the Uber Eats app:
Open the app
Click the Orders icon to open your Recent Orders List
Open the Order you want to cancel
You'll see a button that says "Cancel Order" click that
Click "Cancel Order" again when the new window pops up for confirmation
If you cancel your order after the restaurant starts preparing it, you may not be able to get a full refund for the order.
Conclusion
For those with a viable reason for a refund and who cancel their order promptly, the refund process is relatively easy. There is a chance that you will have to chat with a customer service rep to get things moving, but you will at least receive a partial refund.
Uber Eats wants to do what it can to ensure customers have the best experience possible, including getting a refund.
If you're interested in finding out more about Uber Eats, check out the related articles below.
Related Articles:
Does Uber Eats Deliver Groceries? (Yes, Here's Where)
Do Uber Eats Drivers See Your Tip? (Before or After Delivery)
Uber Eats Gift Cards: Where to Buy and How to Use Them
Uber Eats No Couriers Nearby: What Does It Mean? (And How to Fix It)