Uber Eats Gift Cards: Where to Buy and How to Use Them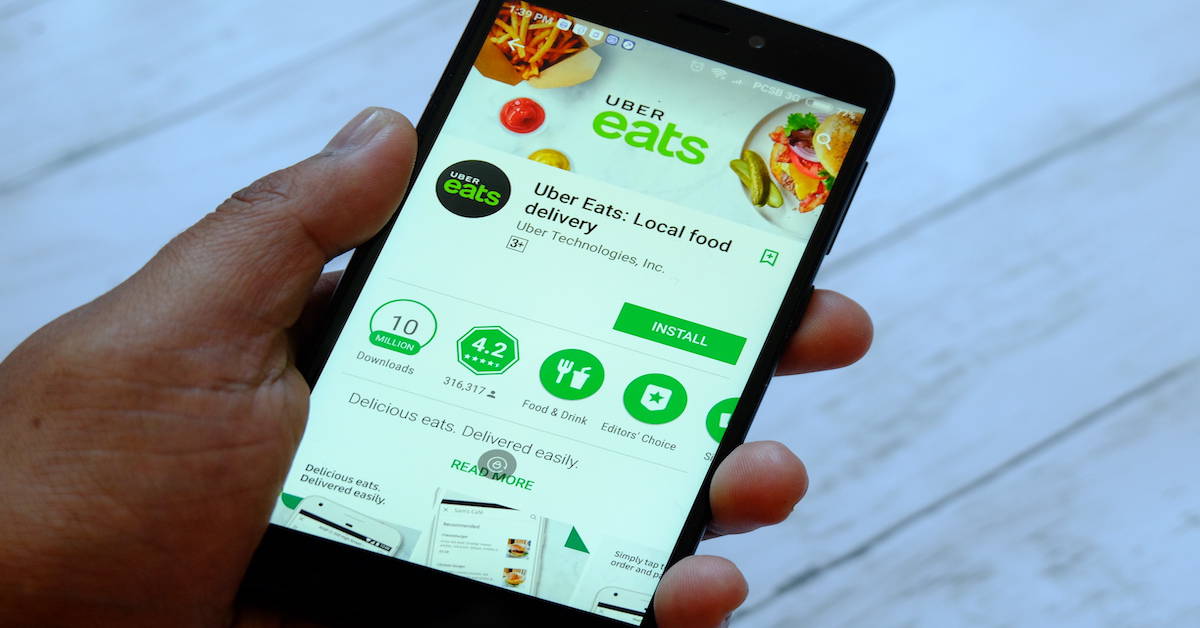 Gift cards for popular services like Uber Eats have skyrocketed in sales as more and more consumers are turning to food delivery services rather than going out to eat. The use of gift cards on these services has further added convenience to every meal purchase, making each order a bit easier.
Uber Eats gift cards can be purchased at several retailers like Target, Best Buy, Kroger, and Amazon, in addition to the Uber website or the app. Uber accepts a wide variety of payment methods. You can pay for your Uber Eats order using Uber Eats gift cards, prepaid cards, credit/debit cards, or even PayPal and Venmo.
Whether you're new to Uber Eats or you are navigating a gift card purchase once again, be sure you know all of the restrictions and regulations on gift cards before purchasing!
This article will review how to use your Uber Eats gift card, where to buy it, and the logistics of ordering Uber Eats with different payment methods.
Where Can You Buy Uber Eats Gift Cards?
Uber Eats gift cards are extremely easy to find, with several retailers selling gift cards both in stores and online. Keep in mind that you can always buy gift cards directly from the Uber Eats website or app so that you are not required to search at other stores or online.
If you are looking to buy your gift card through a different store, a few retailers where you'll be able to find them include Target, Best Buy, Kroger, and Amazon.
You will be able to find them both online and in the physical stores to give you plenty of options for purchasing your next Uber Eats gift card.
How to Use Uber Eats Gift Cards
After receiving a gift card, you'll want to know how to add it to your Uber Eats app as a payment method.
To use your gift card funds, here are the steps you'll need to follow:
After opening the app, navigate to the "account" tab. This will be in the lower right-hand corner of the screen.
You will then want to select the "wallet" option
Tap "add payment method"
Select "gift card" from the drop-down list that appears
Fill in your gift card information, and the card will be added to your payment methods
By following the simple steps outlined above, your gift card information will be stored on the app, and you will be able to apply it to future purchases until the funds have been used in their entirety.
If you are using Uber Eats pickup, you can still utilize your gift card as a payment method since the restaurant has to pay Uber a fee regardless of whether it is picked up or delivered.
Here to help! Uber gift cards don't expire. Uber credits can be applied to any order. For more info, please visit this link; https://t.co/JQnGH28lDi

— Uber Support (@Uber_Support) March 3, 2019
Do Uber Eats Gift Cards Expire?
While Uber Eats gift cards never expire, they do have some restrictions to be aware of. Uber Eats gift cards are not refundable. Therefore, once you have purchased the card, you will need to use it at some point. Since they do not expire, this can make the no-refund policy a bit easier to navigate.
Next, the gift card cannot be replaced if it is lost or stolen. Because of this, it is highly recommended to add the gift card balance to your Uber Eats wallet right away after receiving the card.
This way, you do not need to worry about misplacing it and missing out on the money you received.
By adding the funds right away, you're securing your money so that you will not find yourself in an unfortunate situation where your card cannot be replaced.
Can You Use Restaurant Gift Cards on Uber Eats?
Unfortunately, even if you have a gift card to a restaurant that is on Uber Eats, you cannot use that gift card for your purchase. The reason is simple and revolves around who owns the money used to pay for the gift card.
When paying for a gift card to a restaurant, you are paying them all the money you owe for your meals ahead of time. They receive 100% of the money paid and do not have to split it with another vendor.
Alternatively, when paying through a delivery service like Uber Eats, a percentage of the money goes to the restaurant, a percentage to Uber Eats, and a portion to the drivers.
Therefore, only Uber Eats gift cards can be used to ensure that Uber is getting the total cost of the order and can allocate the funds accordingly.
For prepaid cards, they will be accepted if they do not violate the rules and terms of payment of Uber. For more information about payment methods, you can visit this link: https://t.co/EhDCcZkPfE.
(2)

— Uber Support (@Uber_Support) August 28, 2020
Does Uber Eats Take Visa Prepaid Gift Cards?
Unlike several other delivery services, Uber Eats accepts prepaid gift cards and debit cards, including visa prepaid gift cards.
Uber accepts a wide variety of payment methods which opens up their clientele options as most consumers have access to an accepted payment method.
When using prepaid cards like Visa, your best option is to stick to Uber Eats as your delivery service as the rest of the food delivery apps do not accept these prepaid debit cards and gift cards.
Thanks for reaching out. Please know that gift card credits will apply to your next ride or Eats order by default but you can confirm your payment method before you make your request. For more detailed info, please check here; https://t.co/5YHI4U1w5G

— Uber Support (@Uber_Support) February 1, 2021
Do Uber Gift Cards Work for Uber Eats?
Uber gift cards can be used both for rides and Uber Eats orders. Keep in mind that for both of these options, you will need to use the card in the country it was purchased in. Therefore, your card can be used for both services but cannot cross borders and oceans with you.
However, with the flexibility to use Uber gift cards for rides and food orders, by gifting or receiving a gift card, you have options as to how you'd like to use the money.
This provides more opportunities with the gift card and can be the ideal gift as most people utilize one of the two services through Uber.
Why Is Uber Eats Gift Card Not Working?
If you are trying to check out with your Uber Eats gift card and it is not working, there are a few ways to troubleshoot the problem. First, check to see if you have a secondary payment method saved to your account. Although you are using a gift card, Uber requires a credit card to also be on file.
Since gift card purchases can sometimes not cover the entirety of the cost or do not go through correctly, Uber requires a secondary form of payment to ensure that your order will go through regardless of what happens with your payment.
If you have not added a secondary payment method, you will not be able to put your order through with the Uber Eats gift card.
If you have a secondary payment method added and your gift card still is not working, double-check that you put the gift card information correctly.
If this is all set, check to ensure you have money on the gift card as you will not be able to use it anymore if it doesn't have any money left on it.
Conclusion
Uber Eats is one of the most popular services because it is very user-friendly and easy to navigate. With several payment methods accepted on the site and an easy process for adding gift card balances to your account, utilizing gift cards on the platform has never been easier.
And for those who do not use food delivery services much, the ability to use Uber gift cards on both rides and food orders opens up new options for users.
If you're interested in finding out more about food delivery services, check out the related articles below.
Related Articles:
What Is Uber One and Is It Worth It?
Can Uber Eats Drivers Rate Customers? (Yes, Here's Why)
Uber Eats No Couriers Nearby: What Does It Mean? (And How to Fix It)
GrubHub Gift Cards: Where to Buy and How to Use Them
Postmates Gift Cards: What to Know About Buying and Using Them