Uber Eats No Couriers Nearby: What Does It Mean? (And How to Fix It)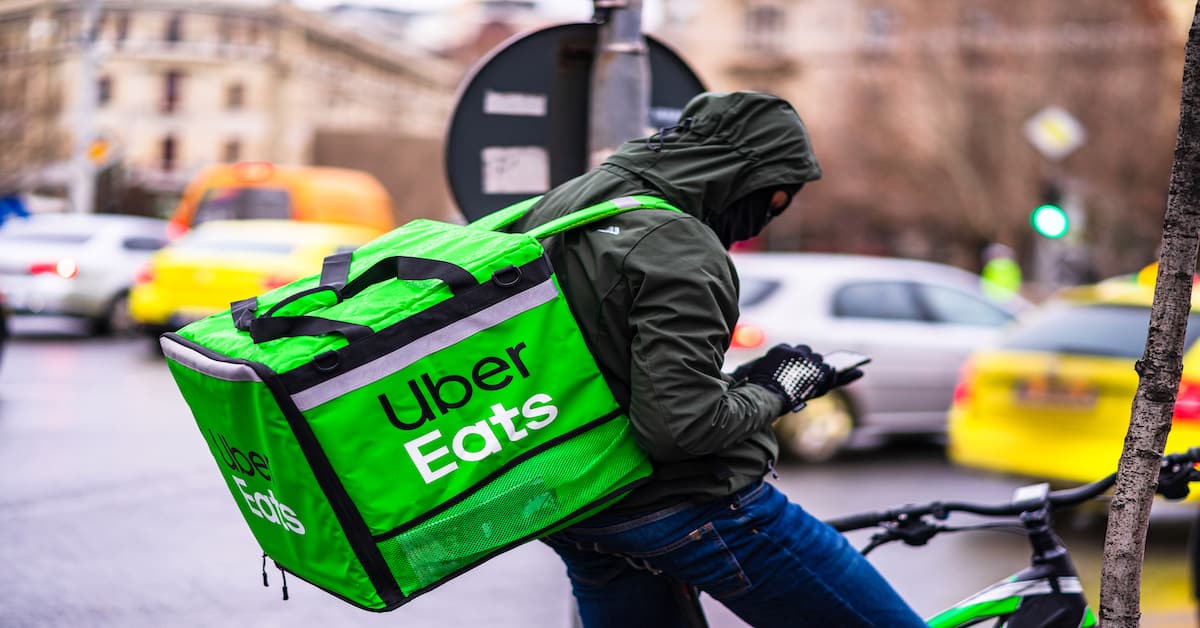 If you've ever tried to put through an Uber Eats order and got the notification that there were no couriers nearby, you know how frustrating it is! But if you're not exactly sure what it means, you're not alone.
When Uber Eats comes up with a "no couriers nearby" notification, it means they have sent out your order to any couriers in your area, and none were able to pick up your request. This may be because they are all busy or because none are working at that moment. Regardless, nobody can get your order.
If this is a problem you often run into, there are a few things you can do about it. This article will walk you through how to fix this issue and how it will impact your food delivery experience.
@UberEats Is Uber Eats down? I've been getting "no couriers nearby" since last night.

— Palmer Avery (@PalmerAvery) August 1, 2020
How to Fix Uber Eats No Couriers Nearby
Having no couriers nearby may be a common issue for some who are living in more rural areas. The same goes if you're ordering at odd times when people may not be working.
Another reason could be the tip you included in your order or the lack thereof. Keep in mind that Uber Eats drivers can see tips before accepting delivery orders.
Therefore, if you did not include a decent tip amount when placing your order, it may take longer to get it delivered as it will likely get bounced around.
To fix the "Uber Eats No Couriers Nearby" issue, first increase your tip amount. In addition, you can also choose the "Priority delivery" option to get it faster, if available in your area.
If the above solutions don't work and you keep running into this problem, the last option to fix it is to change your preference from delivery to pickup.
From here, you have two options, either choose to pick up your order yourself or choose the restaurant you want to order from and change the preference back to delivery.
Often when a specific restaurant is chosen, the order request will go out to different couriers who are in the general vicinity of the restaurant, which increases your chances of finding a courier for your delivery.
If you complete this process and still cannot find a courier, you may need to pick up your food yourself. You can still order through Uber Eats and pick it up at the restaurant.
Although this can be an inconvenience for so many, sometimes it is the only option if you still can't find a courier after a few minutes.
What Happens if Uber Eats Can't Find a Delivery Driver?
If you put an order through on Uber Eats and the service can't find a delivery driver for your order, the money will be refunded to your card, and the order will be canceled. This is the basic protocol for all Uber services to avoid any lingering orders or unacceptable wait times.
If your order is canceled because of this, the best thing to do is wait for a few minutes and put the order through again to see if there are any new delivery drivers available for your order.
If you are ordering at a common mealtime, it may just be that all the drivers are busy. By waiting for 20-30 minutes, you may be able to catch them after another delivery. In this case, they can pick up your order after finishing other deliveries.
If you are ordering at an odd time when most drivers are offline, it may just be that there are no delivery drivers even if you wait. In this case, you will likely run into the same issue if you keep putting the order through.
Can You Cancel an Uber Eats Order if It Takes Too Long?
You can always cancel an Uber Eats order if the delivery is taking too long. However, remember that depending on when you choose to cancel, there may be a fee associated with the cancellation. This is primarily because of the driver's fees if they are already en route with your order.
If you need to cancel the order, here are the steps you'll need to take:
Open your Uber app and go to the bottom menu bar
Tap the receipt icon and select your current order
On the order screen, you will see "cancel order"
Once you hit that button, you will see a confirmation in which you'll need to hit "cancel order" once again
The order will be confirmed as canceled, and you'll then be able to provide feedback to Uber about why you canceled the order
Tap "done," and you can return to the order page
Keep in mind that you can cancel an order for any reason. When Uber Eats inquires about why you're canceling, it is simply for their customer service feedback, not because they determine if you can or cannot cancel.
Please note, if the restaurant already accepted and started preparing the order, you will be unable to receive a full refund.

Furthermore, please DM us the order ID, so that we can take a look. [2/2]

— Uber Support (@Uber_Support) February 25, 2021
Do You Get Charged if You Cancel Your Uber Eats Order?
Whether or not you get charged for an Uber Eats cancellation depends on which phase of the order process your food is in. If you cancel the order before the restaurant accepts the order request (usually within minutes), you will get a full refund.
If you cancel the order after the restaurant has received and accepted the order, you will receive a partial refund from Uber Eats.
Additionally, if you're able to cancel after the order is made but before the driver picks it up, you will get a partial refund.
Therefore, if you put an order through and got charged to cancel, it is likely because your order preparation had already begun.
The partial charge is due to the cost of the food being wasted and the restaurant and driver's time required to stop midway due to the cancellation.
Will Uber Eats Refund the Cancellation Charge?
Uber Eats never promises a refund on any orders or cancellations, which leaves it up to customer service to decide on a case-by-case basis. However, for the most part, you will not be able to get the full refund even if you reach out to customer service after order cancellation.
If you only received a partial refund upon cancellation and contacted customer service, it is unlikely that they will fully refund you unless one of their partners is at fault for the cancellation.
Meaning that if their driver never brought the food to you or something similar, they would consider refunding you since the cancellation was out of your control.
However, this is highly dependent, and therefore, you should never rely on a refund or assume that you will receive a full refund for any orders put through Uber Eats.
Conclusion
If you're ordering from Uber Eats and get notified that you cannot complete the order because there are no drivers available to accept the delivery, first try changing your preferences to refresh the drivers the order goes to.
If you are still unable to get the order to go through at this point, increase your tip amount. If that doesn't work either, you may be forced to choose the pickup option and get your food yourself.
If the order goes through, but the driver cancels or Uber Eats cannot find a driver, they will automatically cancel the order and refund your money in full.
If you choose to cancel your order because it is taking too long, be sure to double-check where the order is in its preparation.
If it is further along and the restaurant has started preparing your food or the driver has picked it up, you will not receive a full refund. This is because Uber Eats still needs to follow through on paying their partners for the food and time consumed by your order.
If you're interested in finding out more about Uber Eats, check out the related articles below.
Related Articles:
How To Contact Uber Eats Customer Service (By Phone, Chat, and More)
Uber Eats Gift Cards: Where to Buy and How to Use Them
What Is Uber One and Is It Worth It?
Can You Use Uber Eats to Deliver to Someone Else? (Yes, Here's How)