Can You Use Uber Eats to Deliver to Someone Else? (Yes, Here's How)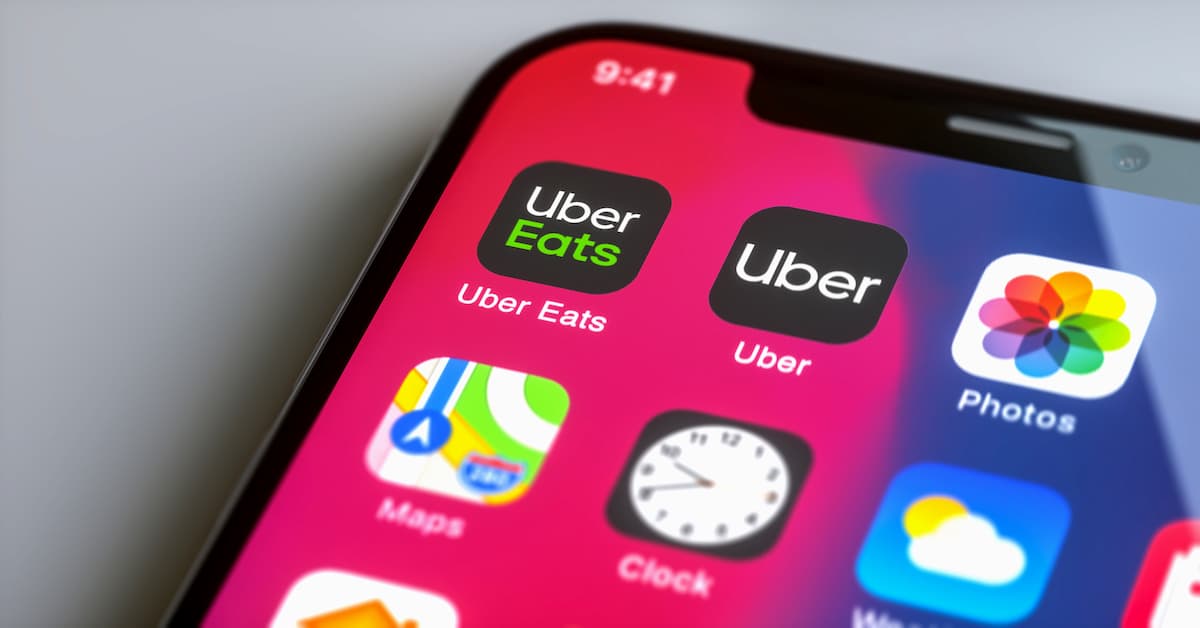 Delivery food is not only convenient, but in many areas across the world, it has become a way of life. It facilitates a safe and hygienic drop-off, but it also allows the receiver to save valuable time. While ordering food for yourself and enjoying the convenience, you might be wondering if you can also send food to a loved one.
So, can you use Uber Eats to deliver to someone else?
Yes, Uber Eats rolled out an update that allows you to send food to someone else. You can place your order and change the delivery address to the receiver's address. Uber Eats also allows you to track the order and have delivery updates sent to the receiver, including the estimated arrival time. 
Whether you want to buy your significant other lunch or your grandma can't seem to figure the app out yet, this update is an already-loved feature. Especially with the rise of COVID-19, this rollout seems to be very timely.
Despite this, there are often a few questions about getting your order into the right hands. Stick around to find out what you need to know before placing an order on Uber Eats and sending it to someone else.
How to Change a Delivery Address on Uber Eats
If you need to change the delivery address on the Uber Eats app, you can do so by heading to your profile and clicking an icon on the bottom-right corner of your Uber Eats app home screen.
You can follow the instructions below to change the address:
Select "Settings"
Click on "Saved Places."
Then click on "Home" or "Work" to add or change an address
Add the new address
Press "Done," and your new address is saved.
If you have already placed an order and either put in the wrong address or are looking to change it, you cannot do that manually.
At this point, you will need to request to change the address through customer service. This may take some time, depending on the hour of the day. If your driver receives a call from customer service, they will have the option to either accept or cancel. 
If your delivery driver decides to cancel your order, you will be required to pay a fee and reorder. If your driver accepts your drop-off address change, Uber will validate your new location and automatically recalculate the delivery fee.
Your new delivery fee will be based on additional distance. This means that if the distance is similar, then the delivery fee most likely stays the same. If it is further away, then the delivery fee might increase. You will never get a refund if the location is closer than before.
@UberEats placed an order, immediately noticed it was going to the wrong address. No way to change in app, called cust serv. They said they can't help, wanted me to call the delivery person once they were assigned and beg them to change location? They weren't even assigned yet!

— Leisha (@anwilliams225) October 6, 2019
Can You Update Your Uber Eats Delivery Address After Ordering?
No, unfortunately, you cannot change your delivery address manually on Uber Eats after ordering. This is why it is recommended to put in the correct delivery address when placing your order.
If you need to change your address, you will need to do so by contacting customer support. Once you request the change, the driver has the option to proceed with your order or cancel it.
If you made a mistake with your delivery address or simply need to change it, you have another option. You can contact the delivery driver directly whether you want to give them a call (the fastest option) or send them a text message and politely request a change of delivery location.
Most drivers will have no issue delivering to a different address if you ask them. Try to be courteous and ensure that they are not closing in on the original destination when you request the change. Be sure to leave a good tip for their effort!
Can You Share Your Uber Eats Account?
Yes, you can share your Uber Eats account with other users. But rather than sharing your account, you can simply send them a link to share information about the order, including the estimated arrival time and the driver.
This makes it easier to send food to friends or family. It is quite helpful because you can simply share information about the order rather than having them log into your account.
To share information about the delivery, you will first need to place an order. Next, you can press the "Share This Delivery" option at the top of the Uber Eats app. This button looks similar to the outline of half a square, with an arrow in the center of it.
Finally, you will be prompted to send a tracking link to your friend or family member. This should send information regarding where the delivery is currently located and other information about the delivery, such as the driver.
Here to help, Francisco! To clarify, Uber app is different from Uber EATS app. Simply download the UberEATS app and sign in using your account with the Uber rider app. We hope this information helps. Please reach out if you have further questions or concerns.

— Uber Support (@Uber_Support) February 4, 2019
Is Uber Eats a Different App Than Uber?
Uber Eats app for customers is different than the app you would use for Uber Rides. If you are looking to order food, you will need to download the Uber Eats app. However, you will use the same Uber account for both apps.
Uber created two separate apps because, from a customer's perspective, these are two separate tasks. Uber Eats entirely focuses on delivering food to you, whereas the Uber Rides app is focused on taking you from one place to another.
From a driver's perspective, though, they are the same app. A driver can choose to accept a food delivery order or drive passengers using the same app.
@UberEats I would love it if you could update the app with an option to use gift cards for restaurants

— iss okay to lurk (@ihsoke) February 19, 2019
Can You Use Gift Cards on Uber Eats?
Yes, you can use gift cards on Uber Eats, but they must be purchased directly from Uber Eats. You cannot use any gift cards purchased from restaurants to pay for an Uber Eats order.
If you have a restaurant gift card and looking to order food delivery, your only option is to call the restaurant and ask if they can deliver to you directly. None of the food delivery services will accept restaurant gift cards on their apps.
It's also worth mentioning that you can't transfer an Uber Eats gift card added to your account to another user, even if it still has money left on it. So, make sure to use up your gift card balance on your account.
What Happens if Uber Eats Delivers to Wrong Address?
If an Uber Eats driver delivers your food to the wrong address, and it is not your fault, you will be reimbursed. However, if you ask your Uber Eats driver to change the delivery address after placing an order, and they choose not to deliver, then you'll not be reimbursed.
It's important to make sure that you select the correct delivery address when placing an Uber Eats order. It's common to have multiple addresses on Uber Eats accounts, such as work and home, where most customers get their food orders delivered.
Adding more addresses to the account, especially if you're sending food to family or friends, will make it more confusing at checkout. This is a common problem for many customers who use delivery apps.
The only way to eliminate this problem is to double-check and confirm that you selected the correct delivery address at checkout.
Summary
In this article, we covered how to send food to friends and family using the Uber Eats app. We learned that you could not only send them food but also share information about the order and have delivery updates sent to them directly.
Although you cannot change your Uber Eats delivery address while the order is in process, we explained calling customer service might help resolve the issue. We also shared a tip to contact the driver directly to see if they might be willing to drop off your order at the new address.
Gift cards are another popular way to pay for Uber Eats orders. However, we discovered that Uber Eats only accepts gift cards purchased directly from them. So, if you have a restaurant gift card, unfortunately, you will not be able to use it to make a purchase on Uber Eats.
If you're interested in finding out more about Uber Eats, check out the related articles below:
Related Articles:
What Is Uber One and Is It Worth It?
Can Uber Eats Drivers Rate Customers? (Yes, Here's Why)
How Does Uber Eats Refund Work?
Does Uber Eats Deliver Groceries? (Yes, Here's Where)
Do Uber Eats Drivers See Your Tip? (Before or After Delivery)