Is Uber Eats Pass Worth It?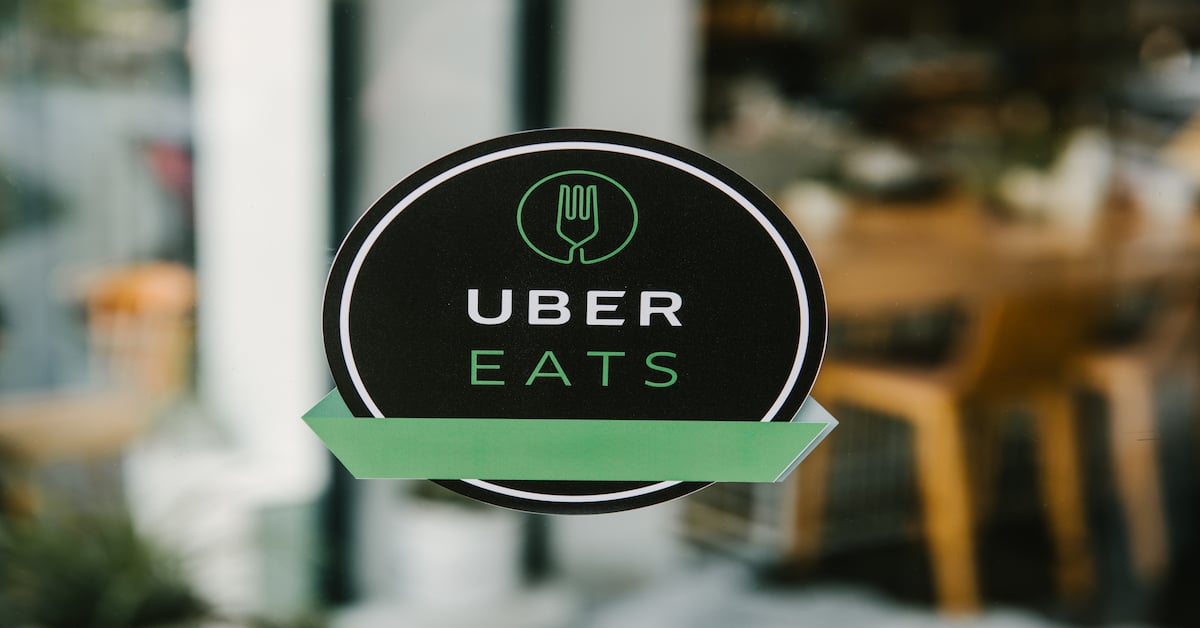 Uber's food delivery platform, Uber Eats, makes ordering food from local restaurants as easy as requesting a ride. The Uber Eats app provides access to a wide selection of restaurants and food in your area, allowing you to order from your favorite local restaurants and chains whenever you want.
If you're a frequent Uber Eats user, you're probably already familiar with Uber Eats Pass. At $9.99 per month, you can take advantage of discounts and free unlimited delivery at your local favorites—but is Uber Eats Pass worth it?
To determine whether Uber Eats Pass is worth it, review how much you spend on delivery fees with Uber Eats per month on average. If your total monthly delivery cost is over $9.99, then the subscription is worth it. If your monthly delivery cost is less than $9.99, you'll save more without a subscription.
Uber Eats Pass offers a simple way for frequent users to save money. When you've run out of people to refer to the app or Uber Eats promo codes aren't available, the Eats Pass helps you save money every time you place an order.
Let's continue to explore how the Uber Eats Pass subscription works, whether Uber Eats Pass applies to all restaurants, and what additional fees you'll pay with a subscription.
What Is Uber Eats Pass?
The Uber Eats Pass, or the "Eats Pass," is a subscription designed to reduce delivery fees for Uber Eats users. For $9.99 per month, you can take advantage of the following benefits:
Unlimited $0 delivery fees on restaurant orders over $15
5% discounts on all orders over $15
Unlimited $0 delivery fees on grocery orders over $30
Exclusive discounts and other member perks
In addition to discounts and savings on delivery fees, the subscription comes with a few extra benefits. With the Eats Pass, there are no higher fees during peak lunch and dinner rush hours.
Regardless of how busy your area is when you place your order, you'll be able to enjoy free delivery as long as your order is eligible. In other words, you'll be able to order delivery during the dinner rush without paying extra.
You'll also enjoy savings on each order without relying on promo codes or referrals. When Uber Eats sends you promo codes, you may be able to use them in addition to your subscription benefits for more savings.
If you have a subscription with Instacart or Shipt for grocery deliveries, Eats Pass may offer a cost-effective alternative with better cancellation options.
Uber Eats doesn't currently offer grocery delivery in every city, but the platform continues to add more locations.
We covered the details of the Uber Eats grocery delivery service in another article, so if you're interested in finding out more about this service, check out that article.
In some cities, Eats Pass offers an easy way to take advantage of $0 delivery fees on restaurant and grocery orders without paying extra for an additional subscription.
How Does Uber Eats Pass Work?
If you're interested in trying out Eats Pass, it only takes a few minutes to sign up from the Uber Eats app on iOS or Android. To start, navigate to the "Eats Pass" tab on the lower right corner of the app's home screen.
Next, tap the "Join Eats Pass" button and follow the prompts to activate your subscription. After activating your subscription, your Eats Pass benefits will be available to use immediately.
In September 2020, Uber Eats started offering new customers a free month of Eats Pass when signing up, so there's little risk in trying out the subscription. To activate the free trial, you must agree to pay for a second month, but you can cancel your subscription anytime.
Using your Eats Pass subscription is simple and doesn't require any extra effort while ordering. When you place an eligible order, your Eats Pass discounts will automatically apply to your order during the checkout process.
Users can sign up for the Uber Eats subscription program anywhere Uber Eats operates within the United States and Canada, excluding Quebec.
The average Eats Pass savings in many cities exceeds $15 per month, so if you're a regular user, you're likely to save with the subscription.
Does Uber Eats Pass Apply to All Restaurants?
Uber Eats Pass subscription benefits apply to all restaurants on the Uber Eats platform. Uber Eats has a wide variety of restaurant delivery partners, but the exact restaurants on the platform vary based on the city.
On the Uber Eats app and website, you can scroll through local restaurants and chains for inspiration or search for a specific local restaurant or type of food.
Generally, the restaurants on Uber Eats are a combination of chains and local favorites. To find out which local restaurants deliver through Uber Eats, check your Uber Eats app or visit the Uber Eats website.
@UberEats can you fix your Uber eats pass function. I pay for the service yet still get charged the full 10% service fee from restaurants. I don't get it? Why get an Uber eats pass then?

— Ash (@AshChaChaHeels) January 19, 2021
Are There Any Additional Fees With Uber Eats Pass?
Uber Eats Pass is a great way to reduce your delivery fees, but you'll still have to pay the app's service fee. Depending on the market, service fees can cost up to 15% of the order total.
With Eats Pass, you'll also have to pay small order fees for any orders under $15, but you're probably already exceeding the minimum fee if you're taking advantage of free delivery through Eats Pass.
It's worth mentioning that if you're an Uber Eats subscriber and you do not meet the minimum order total, your subscription benefits will not apply.
Hi Robin, thanks for getting in touch. You can toggle off auto-renew at any time by going to Account > Eats Pass and toggle your subscription off. You can use your subscription benefits until the next billing period where it will no longer renew. Appreciate your understanding.

— Uber Eats (@UberEats) April 1, 2020
Can You Cancel Uber Eats Pass at Any Time?
Uber Eats makes it easy for subscribers to cancel their Uber Eats Pass at any time without any cancellation penalties or fees.
The subscription is set to auto-renew on a month-by-month basis, but if you cancel your membership before your next billing cycle, you will not pay subscription fees for the next month.
To cancel your subscription, navigate to the Eats Pass section of the Uber Eats app, turn off auto-renewal, and confirm your cancellation.
You'll still be able to enjoy subscription benefits until the end of your current billing cycle.
If you have an AMEX platinum card, add the card to your Uber account, & u get a free $15 each month that can be used on rides or food, u also get the Uber eats pass free for 1 year which removes delivery fees #Thankmelater

— ᵀᴴᴱ ᴼᴿᴵᴳᴵᴻᴬᴸ???????? (@sydneyxchere) January 14, 2021
Eats Pass vs. DashPass: Which Is Better?
At $9.99 per month, Uber Eats Pass costs the same and works similarly to the DoorDash DashPass. While both subscriptions offer exclusive perks and free delivery on orders over $15, Uber Eats' extra 5% off on eligible orders makes Eats Pass the better option to help you save more money.
In addition, Eats Pass offers free grocery deliveries in many cities, which DashPass does not currently offer. Having the free grocery delivery option is a significant benefit for Eats Pass subscribers over DashPass.
Also, for American Express Platinum, Gold, and Green card members, Uber Eats offers better delivery perks than DoorDash. Right now, American Express members can access a free Uber Eats Pass membership for up to 12 months if they enroll by December 31, 2021.
Final Thoughts
Food delivery doesn't have to break the bank. For less than $10 per month, you can enjoy unlimited $0 delivery fees every time you place an order through the Uber Eats app.
Plus, as a member of the Uber Eats Pass program, you'll be able to enjoy 5% discounts on every order and exclusive member perks that save you even more money every time you place an order.
The best part is that you can cancel your membership at any time without any penalties or fees, so there's no harm in trying out Uber Eats Pass to see if it's a good fit for you.
If you're interested in finding out more about food delivery services, check out the related articles below.
Related Articles:
What Is Uber One and Is It Worth It?
Uber Eats Gift Cards: Where to Buy and How to Use Them
Does Uber Eats Have Pickup? (Yes, Here's How It Works)
Can You Use Uber Eats to Deliver to Someone Else? (Yes, Here's How)