How Much Should You Tip Walmart Grocery Delivery?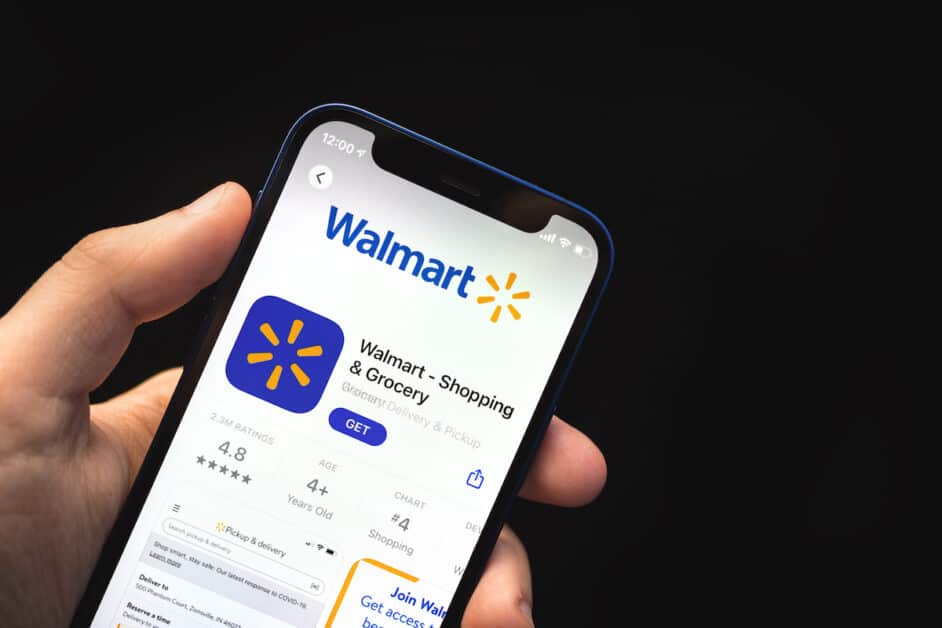 With few customers understanding the time and effort it takes for Walmart grocery delivery, customers rarely tip appropriately. Think about it: Walmart grocery delivery helps you avoid the hassle of traffic, crowded aisles, and long checkout lines while your driver delivers your groceries.
While Walmart automatically adds a tip based on your order total, you can edit or remove the tip in the Walmart app or on the website. So, how much should you tip Walmart grocery delivery?
To tip appropriately, consider the distance from Walmart to your home, how large your order is, and how heavy the items are. The general recommendation for a grocery delivery tip is at least 10%. But if your budget allows, consider increasing your tip to the 15–20% range, especially if you received great service.
If you're trying to avoid crowds or dealing with a chaotic schedule, Walmart grocery delivery can save you time! With Walmart Grocery, you can order from any device, receive updates on your order, and get your groceries without ever leaving your house.
Let's continue to explore the tipping etiquette for Walmart grocery delivery, how it works, and what you need to know before placing your first order.
Can Walmart Grocery Drivers See How Much You Tip?
Yes, Walmart grocery drivers can see how much you tip. Using their third-party delivery service's mobile app, delivery drivers can view their delivery history and delivery earnings, including the tips left for each delivery.
Boosting your tip is a great way to show your Walmart grocery driver how much you appreciate their services. Customers who have been financially hit by the economic downturn may not be able to tip drivers extra gratuity, and that's understandable.
However, if your driver goes above or beyond in some way for your delivery, remember that you can always edit your tip after the delivery.
Someone needs to tell customers that @Walmart grocery orders are being delivered by @Postmates and they are doing it 3rd party. You will not see a #walmart van and drivers work for mostly tips. #TellTheTruth #3rdpartyorder

— Angeline Huck (@angelinehuck) December 31, 2020
Do Walmart Grocery Drivers Get 100% of the Tip?
Walmart grocery drivers are not Walmart employees. Instead, they're employed by third-party delivery services like Postmates and DoorDash. While DoorDash gives drivers 100% of the tip, tip policies vary depending on the specific delivery service.
In some cases, third-party delivery services take a portion of the driver's tips. In other words, if you choose to tip with your credit or debit card, keep in mind that it's your grocery driver may not take home 100% of your tip.
If you frequently shop online at Walmart Grocery, you're probably already familiar with the Walmart+ subscription, which can help you save money on per-order delivery fees ($9.95 for regular deliveries or $19.95 for express two-hour deliveries).
With that said, it's important not to confuse subscription or delivery fees with the tip that goes to your driver.
Should You Tip Walmart Grocery Drivers in Cash?
Walmart grocery drivers do not always get 100% of credit and debit card tips. As a result, tipping your driver in cash can help ensure that a third-party delivery service does not take a portion of their gratuity.
If you choose to tip your Walmart grocery driver in cash, consider sealing the tip in a new envelope marked for the delivery person and taping it to the outside of your door. Alternatively, if you can't leave the envelope outside your door, a quick, socially distanced exchange is a safe option.
Although tipping in cash is preferable, it's important to keep your driver's safety in mind. If you or someone in your household is sick or presenting symptoms of COVID-19, always opt for an electronic tip and choose a contactless delivery option to limit exposure.
Driving for doordash sometimes we gotta take Walmart grocery delivery orders. I've taken 45 since I started this job. You know how many actually left a tip?
7.

— Renz 2.0 (@MetalRenz) February 17, 2020
Who Delivers for Walmart Grocery?
Walmart grocery drivers are local independent drivers who are employed by third-party delivery services. DoorDash is the primary online platform that Walmart uses to handle same-day grocery deliveries.
When it comes to delivering orders, the amount that Walmart grocery drivers are paid is primarily determined by the distance from the store to the customer's home. For example, for all deliveries within five miles of the store pickup point, Walmart pays drivers a certain amount.
Depending on the area, base pay for Walmart grocery drivers can be quite low—sometimes lower than the federal minimum wage. As a result, many independent drivers rely on tips to make up a significant portion of their income.
How Walmart Grocery Delivery Works
Before the COVID-19 pandemic, numerous grocery store chains started offering curbside pickup, car-loading services, and grocery delivery services. And Walmart is doing the same with convenient features, including one-hour delivery windows in select locations and free grocery pickup, that help keep shoppers out of stores.
Below are the key highlights for Walmart grocery delivery:
Price: Same as in-store
Minimum Order: $30
Delivery Fees:  Free for orders over $35 with a Walmart+ membership ($98/year or $12.95/month). Without a Walmart+ membership, $7.95 to $9.95 delivery fee per order.
Walmart partners with local, third-party delivery drivers to deliver your order to your door. With Walmart Grocery, you can place orders up to a week in advance on the Walmart website or mobile app.
Also, if you forget to add something to your cart, you can add items to your already-placed order up to 1:45 a.m. on your delivery day. The best part? There's no markup on items you order for pickup or delivery—you'll be able to enjoy the same low prices as in-store shoppers.
After you place your order, associates from your local Walmart store shop your order and sort your groceries into bags. During the one-hour delivery window, the store contacts a driver to pick up your order.
Once the store associate loads your order into the delivery driver's car, you'll receive an email notification letting you know that your groceries are on the way.
Next, your grocery delivery driver delivers your order straight to your door. If your driver needs help getting into your building, they'll call you.
To help your driver deliver your order more quickly, you can add optional delivery instructions on the "Review Your Order" screen during checkout.
Shoppers can pay for a Walmart+ subscription ($98 per year or $12.95 per month), which allows them to take advantage of free delivery with orders over $35. Alternatively, you can choose to pay a delivery fee for each order separately.
Without the Walmart+ membership, Walmart delivery fees range from $7.95 to $9.95, and you must order at least $30 of groceries to qualify for delivery. Delivery fees vary depending on your order and how soon you want it to be delivered.
We covered the benefits of having a Walmart+ membership in another article, so check it out if you're interested in finding out more about Walmart+.
Summary
In this article, we covered the tipping etiquette for Walmart grocery delivery and what you need to know before placing your first order. We learned that 10% of your total order is the minimum tip amount recommended for Walmart grocery delivery.
With grocery delivery services becoming increasingly popular in the midst of the COVID-19 pandemic, more and more people are signing up for convenient grocery delivery services like Walmart Grocery, Amazon Prime, and Instacart.
Walmart Grocery delivers groceries to your home, allowing you to place orders from the safety and comfort of your home without worrying about traffic, long checkout lines, or crowded aisles.
Above all else, it's essential to remember that times are tough for many people right now. Those who are financially able to give an additional gratuity to the men and women who are putting their health on the line to deliver your groceries and supplies should consider doing so.
If you're interested in finding out more about shopping at Walmart, check out the related articles below.
Related Articles:
What Is Walmart Plus and Is It Worth Signing up for Groceries?
Walmart App: Ordering Walmart Groceries for Pickup and Delivery Got Easier
Walmart Grocery Delivery: How to Get Groceries Delivered from Walmart
Walmart Grocery Pickup: How to Order Walmart Groceries for Pickup