Walmart App: Ordering Walmart Groceries for Pickup and Delivery Got Easier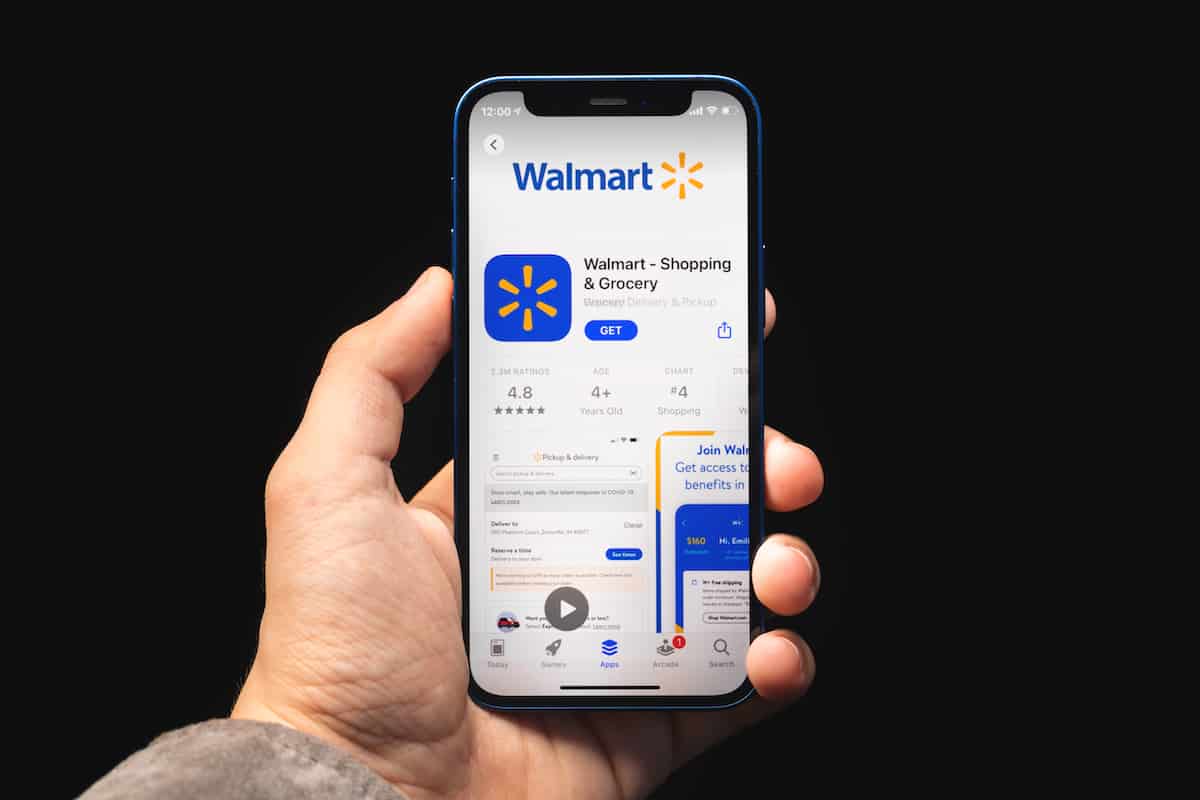 If you used the Walmart grocery app in the past, you might already know the convenience of having your groceries ordered, paid for, and packaged for pickup or delivery without having to step foot into a store. However, Walmart has now made the process even easier for customers.
The Walmart app and grocery app have been combined into one platform to make browsing and placing orders easier. In addition, with the option to get same-day pickup or delivery, grocery shopping has been simplified. Using the new app, customers can order groceries and all other items offered by Walmart in one place.
Whether you've used the old Walmart app or are just starting with your grocery pickup or delivery, this article will walk you through what you need to know before placing that first order.
We are excited to hear you enjoy the app, Evolyn! 😊

— Walmart (@Walmart) May 7, 2021
What Is the Difference Between the Walmart App and the Walmart Grocery App?
Until 2020, the Walmart grocery app allowed customers to place orders for grocery pickup and delivery, whereas the Walmart app was an online catalog of products. This has since changed as Walmart has combined the two apps into one for ease of shopping.
Combining the apps creates a one-stop-shop so that all users can explore products and place orders with more convenience.
Therefore, if you have ordered through the old Walmart grocery app before, you will now find that the two have been consolidated, and the interface will look slightly different when placing your next order.
We know its frustrating. You can always shop online or on our app while you wait for us to open. 💙

— Walmart (@Walmart) February 28, 2021
How to Order Groceries From Walmart
When ordering groceries from Walmart, the process is the same whether you choose pickup or delivery. You'll first need to download the Walmart app or head to their website.
Once you're on the Walmart app, you'll need to follow these steps:
At the top of your screen, you'll see "Pickup & delivery", click on that.
This will take you to a screen where you can either select which store to pick up from or choose to do delivery instead.
When you enter your store for pickup, be sure to reserve a time slot as well.
Then, start shopping and adding your items to the cart.
Head to checkout and provide an email or phone number for Walmart to reach out when your items are ready.
Choose your payment method and complete your order.
This is a simple process that will take much less time than heading into a Walmart to get your shopping done.
It's important to remember when choosing a time slot that sometimes pickups may be ready slightly before or after your time slot, depending on how busy the store is at the time.
It is also important to select a time slot that you know you will be able to make. Walmart's interface is set up to space out pickups accordingly so that they don't get too busy at one specific time of the day.
Keep in mind that when you enter your store address into the pickup field, the website will alert you if that store offers delivery.
From there, you can enter your information to opt for delivery instead of pickup.
How Long Does It Take Walmart to Prepare a Pickup Order?
Almost all Walmart orders can be picked up the same day if it is placed before 4 pm. If you place an order after 4 pm, expect next-day pickup. Otherwise, your order will be ready for pickup the same day within four hours.
Once you place an order, the pickup time depends on the time you place your order. However, with Walmart pickup, you don't have to guess when the order is ready, as they will send you an email about when you can go to pick up your groceries.
Therefore, be sure the email you use when placing your order is up and running to receive notifications.
Otherwise, remember to opt into text message alerts while checking out, and Walmart will use your phone number to contact you about order updates.
While most orders will be ready before four hours, Walmart has set this time to ensure they can get orders out the door within the timeframe promised, even on the busiest days.
So don't expect that it will be exactly four hours as it will likely take much less time to pack up your order, especially if you do not have many items.
Hello, Rina. We appreciate your generous offer, but our associates with the Grocery Pickup are not allowed to accept tips.

— Walmart (@Walmart) May 22, 2020
Do You Tip Walmart Pickup?
When you opt to pick up your groceries, there is no need to tip. In fact, Walmart employees are not allowed to accept tips for pickup orders to ensure the company maintains an equal and fair work environment.
Rather than tipping to show your appreciation, Walmart recommends that you leave a review on the customer survey that will be sent to you after you receive your order.
This is a great opportunity to mention any employees that were especially helpful to you or share your positive experience.
Positive reviews are very helpful for the company to continue promoting its services. It can also help customers who are in a similar position as you who may be wondering if they should use the pickup service or not!
How to Tip Walmart Delivery
While tipping is not allowed for Walmart in-store transactions and pickup, they are encouraged for grocery deliveries. Walmart follows a similar format to many other grocery and food delivery services in that they will automatically generate a tip for you that can be removed or edited.
Once you are in the Walmart app or website and have added items to your cart, you will continue to your payment method, and on the review screen, there will be a tip amount.
This is calculated based on your order total to match between 15% to 20% of your order. During this step, you can change the tip amount or remove it altogether.
If you forget to change the tip during this step or would like to change it after your interaction with your delivery driver, you have 24 hours from the time the order arrives to change the tip amount.
You can change the Walmart delivery tip by following the steps below:
Go to your purchase history in the Walmart app or website
Navigate to the most recent order, and you will see you can "edit" the order
Scroll until you find the "driver tip"
Here you can add a tip or edit the tip that was left
Once you change or remove the tip that you originally left, be sure to confirm the change.
Keep in mind that the default tip will be left if you don't do anything during the checkout process or after your delivery.
Since the default is to leave a tip, you should expect to see a higher amount on your order total than just the purchase amount of your items.
To learn more about the tipping etiquette for Walmart delivery, check out our other article.
Conclusion
By combining the two apps into one and simplifying the platform, Walmart improved the shopping experience and made it more user-friendly. By downloading the Walmart app, you can browse all items in their catalog and order groceries for delivery or pickup in a convenient and time-efficient manner.
If you're interested in finding out more about shopping at Walmart, check out the related articles below.
Related Articles:
What Is Walmart Plus and Is It Worth Signing up for Groceries?
Walmart Grocery Pickup: How to Order Walmart Groceries for Pickup
Walmart Grocery Delivery: How to Get Groceries Delivered from Walmart
A Complete Guide to Ordering From the Walmart Deli