Walmart Grocery Delivery: How to Get Groceries Delivered from Walmart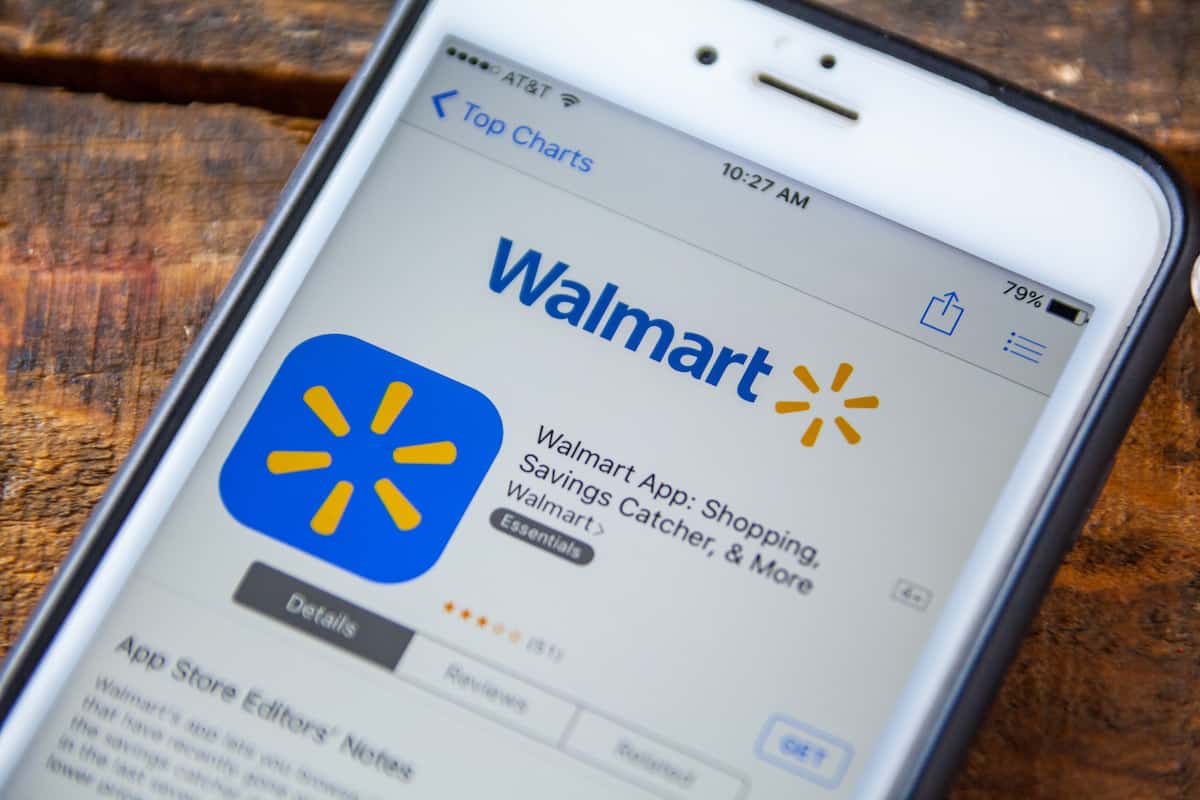 Walmart already made last-minute grocery shopping easy with their curbside pickup service, but they have taken it one step further by offering grocery delivery for online shoppers.
Walmart offers grocery delivery for orders over $35 through third-party delivery services. On average, the delivery fee ranges from $7.95 to $9.95. You can purchase a Walmart Plus membership to get free delivery or schedule an Express Delivery for an additional $10 to receive your groceries in less than two hours.
In this article, we'll cover step-by-step instructions on how to place a Walmart grocery delivery order. We'll also discuss Walmart Plus membership, how to take advantage of Express Delivery, their coupon policy, and if you can use EBT for delivery orders.
Definitely! Here is a link to find our Grocery Delivery locations near you! https://t.co/iZVd95bJmZ

— Walmart (@Walmart) April 29, 2021
How to Order Groceries from Walmart
Ordering groceries from Walmart is as easy as logging in to your Walmart Grocery account, adding items to your cart, and paying with your debit or credit card. Then simply wait for your delivery driver to drop off your groceries at your door during your scheduled one-hour delivery window.
Below are the step-by-step instructions on how to place your Walmart grocery delivery order:
Go to the Walmart Grocery website (or download the Walmart app).
Sign in or create an account.
Check the top left of your screen to make sure you are under "Pickup & delivery," not "Walmart.com" Click "Pick up & delivery" if not.
Select "change" to update your location. This will automatically be set to the nearest store near you.
Enter your address for delivery. If delivery is not available at your selected location, "not available in your area" will be displayed on the screen.
Click "reserve a time slot" to select the day and time for your one-hour delivery window. You can also reserve a time slot when you check out, but it is recommended that you do so before placing your order.
Add items to your cart. You can choose to shop all eligible items by category, search via the search bar, or look through your past purchases.
Check out. Enter any promo codes you wish to apply to your order. Then, pay for your order using a debit/credit card or EBT card. Cash and gift cards are not accepted forms of payment.
Wait for an email notification that your delivery driver is on their way.
Walmart Grocery Delivery is contact-free. So when your delivery driver arrives at your home, they will leave your grocery order unattended at your door.
The only exception is if you purchase alcohol. Then, the delivery driver will need to see a valid ID of someone over 21 years old before handing over your groceries.
How Does Walmart Grocery Delivery Work?
Walmart has partnered with local, third-party grocery delivery services like DoorDash, Postmates, and Roadie to deliver your groceries. You can order grocery delivery online at the Walmart Grocery website or on the Walmart app.
After placing your order online, a Walmart Grocery associate will shop for the items you ordered and get them ready to be delivered to you.
When your one-hour grocery window is near, a delivery driver will arrive at the store to pick up your order.
You will receive an email notification (or notification on your home screen if you are using the app) that your driver is on their way to your house.
The driver will then arrive at your house and leave your groceries unattended at your door.
As mentioned above, if your order includes alcohol, someone 21 years or older must be home with a valid ID to accept the order.
Once the groceries are left at your door, they are your responsibility. Make sure someone is home to bring in the groceries if your order contains perishable items.
Any changes, cancelations, or rescheduling of your order must be done before the cut-off time. To find the cut-off time for your delivery order:
Open the Walmart app or log on to the Walmart Grocery website.
Click "account."
Click "recent orders," where you can find the cut-off time.
If your one-hour delivery window has passed and you have not received your delivery, then you should contact Walmart customer service.
How Much Does Walmart Grocery Delivery Cost?
Walmart Grocery Delivery cost varies based on the day and time you selected to receive your order. On average, the delivery fee ranges from $7.95 to $9.95. Delivery is only available for orders over $35, not including the delivery fee and taxes.
There are situations in which your Walmart Grocery delivery order may be different than the typical fee. For example, you can pay for an annual or monthly Walmart Plus membership in which you would receive free grocery delivery for the duration of your membership.
There is also a rush delivery option for when you need your groceries in the next hour or two. In that case, there is an extra $10 added to your grocery delivery fee.
Pssssssssst. Have you heard? 🤭 Walmart+ helps you get more out of life. Start your free trial now to get free unlimited deliveries, member prices on fuel, and mobile scan & go. Pass it on! See membership details. $35 minimum delivery order. Restrictions apply. #WalmartPlus

— Walmart (@Walmart) September 15, 2020
Can You Get Free Grocery Delivery from Walmart?
You can get free grocery delivery from Walmart when you purchase a Walmart Plus membership. There are two Walmart Plus membership options you can choose from an annual or monthly plan.
Walmart Plus monthly membership is worth purchasing if you plan on using the Walmart Grocery delivery service at least twice a month.
The annual Walmart+ membership costs $98 a year, and the monthly membership costs $12.95 per month. By choosing the annual plan, you can save close to $60 compared to the monthly membership plan.
Walmart Plus offers more to its members than just free grocery delivery. You will also receive the following benefits with a Walmart+ membership:
Free 2-day or next-day shipping on items purchased on the Walmart website (different than Walmart Grocery delivery orders)
Discounts at the pharmacy
Member prices at Walmart fuel stations
Option to shop in-store using the mobile Scan & Go feature
If you're interested in the Walmart Plus program, you can sign up for a 15-day free trial to test it out.
@NashTNMeredith We don't have the ability to accept coupons with Walmart Grocery, but you can use Savings Catcher. -Zoe

— Walmart (@Walmart) January 14, 2016
Can You Use Coupons With Walmart Grocery Delivery?
Unfortunately, you cannot use digital or paper coupons when placing a Walmart grocery delivery or pickup order. However, to take advantage of savings or discounts, you can apply the available promo codes to your order.
To apply promo codes to your order, simply click "Add promo code" during checkout. Then, check to make sure your promo code was successfully applied to your order.
If you find that it was not applied, review the promo code qualification to ensure they were met.
Hi, Maree. We're always trying to better your shopping experience, which includes getting you what you need, when you need it. Our Express Delivery service ships anything you need from your local store within 2 hours!

— Walmart (@Walmart) December 8, 2020
What Is Walmart Express Delivery?
You can use Walmart Express Delivery when you place a Walmart Grocery order that you need to be delivered in two hours or less. An extra $10 is added to your existing delivery fee.
To schedule a Walmart Express Delivery order, place your order as detailed in the step-by-step instructions above in the "How to Order Groceries from Walmart" section. Then select "express delivery" when reserving a timeslot for your order.
Hello, Jos! Walmart store associates do not accept tips for Pickup or Delivery, but you can show your appreciation with a positive review on your customer survey after you receive your order. Here's a link for the survey! https://t.co/HAlbKv9q5W

— Walmart (@Walmart) July 1, 2020
Do You Tip Walmart Grocery Delivery?
Walmart will automatically add a tip for the delivery driver based on your order total. You can edit or remove this tip during checkout, after checkout, and even after your order has been delivered. It's recommended to tip 15-20% for Walmart grocery delivery.
You have up to 14 days after receiving your delivery order to edit or remove the tip for your delivery driver. To edit or delete your driver's tip, follow these steps:
Click "purchase history."
Find the order number and click "edit order."
Select "driver tip."
Click "edit tip or add a tip."
Enter the tip amount (or remove the tip) and click "confirm."
If you want to change or remove the tip during checkout, you can do so on the "Review Order" screen.
Can You Use EBT for Walmart Grocery Delivery?
You can use your EBT card for Walmart Grocery delivery in eligible states. EBT is an approved payment method in states who are a part of the SNAP Online Purchasing Pilot Program.
You can check the USDA's website to see if your state is a part of the SNAP Online Purchasing Pilot Program. After clicking the link, click on your state, and a list of eligible stores will be displayed.
Keep in mind that you will need to have a second payment method, like a debit or a credit card (Visa, Mastercard, American Express), to pay for the non-approved EBT items. In addition, the delivery fee cannot be paid using your EBT card.
Conclusion
Walmart Grocery Delivery is an easy-to-use service that anyone can take advantage of when they cannot make it to the store. In addition, Walmart offers many perks to those who regularly use its services, such as the Walmart Plus Program.
In addition to their in-store low prices, you can still get discounts when placing an online order, as they offer additional ways to save using their promo codes. So next time you are in a pinch and find yourself unable to get to the store, don't forget to check out your local Walmart grocery delivery service.
If you're interested in finding out more Walmart shopping tips, check out the related articles below.
Related Articles:
Walmart Grocery Pickup: How to Order Walmart Groceries for Pickup
How to Contact Walmart Customer Service (By Phone, Chat, and More)
Walmart Gift Cards: Where to Buy and How to Use Them
Walmart Cakes: Your Guide to Ordering Cakes From Walmart