How to Get a Refund on GrubHub (And Cancel an Order)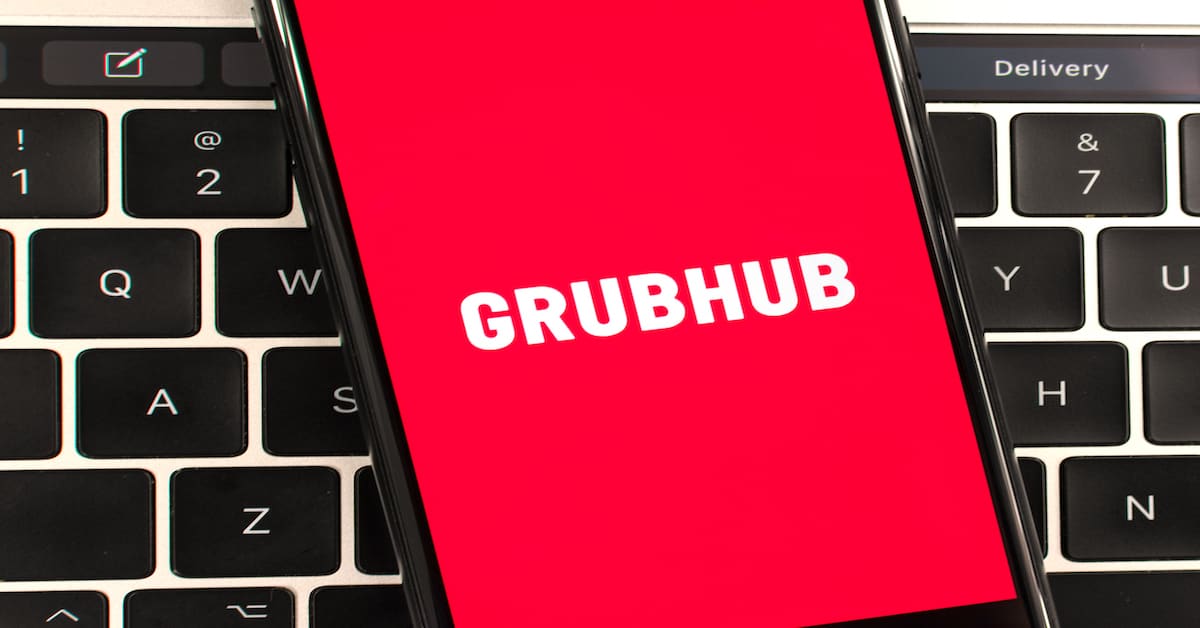 GrubHub recently updated its refund policy to make it even more user-friendly. When it comes to the customer, they do everything they can to ensure satisfaction, including getting money back for a messed-up order.
You can request a refund on GrubHub simply by calling the customer service phone number 1 (877) 585-7878. It makes the process easier if you cancel the order before calling. If your GrubHub order is missing food, has an incorrect item, or you never received the order, GrubHub will refund the purchase within five business days. 
The GrubHub refund policy is a case-by-case scenario. The customer services representative will determine if the order is viable for a refund.
Continue reading to learn more about how the GrubHub refund process works!
How To Get a Refund on GrubHub
To request a refund on GrubHub, you need to click on the order you want to cancel in the app, and under the order details, a 'cancel' button will appear. After canceling your order, you can call the GrubHub customer service line to ensure your refund is issued properly.
The refund comes directly from the restaurant's GrubHub account and back into the customer's account within five business days.
If the customer claims to have never received the food, the driver will most likely be contacted before the refund takes place. Still, nearly anything can now be justified for a refund because they want customer satisfaction.
Below is a step-by-step process of how to initiate a refund on GrubHub:
You can call customer service and report a problem, and a refund will be issued to you during the call if the customer service representative thinks it meets the requirements.
You can also cancel your order using the app before contacting the customer service line:

Navigate to your orders
Find the order you want a refund for
When you select the order, the order detail will pop up, and you can select 'cancel'
From there, you can provide your reasoning and express that you would like a refund
Calling the GrubHub customer service line is by far the easiest way to know for sure that your refund is on its way.
Customers are recommended to cancel the order via the app and then call the GrubHub customer service line to ensure their refund is issued properly.
Thanks for reaching out! Depending on circumstantial reasonings on why the order had an issue, refunds can be paid by Grubhub or the restaurant.

— Grubhub Care (@Grubhub_Care) December 24, 2020
What If GrubHub Order Is Missing Food?
If your GrubHub order is missing food, it is best to call their customer service line rather than the restaurant itself if you want a refund. If you call the restaurant, they typically won't give you a refund but will offer you the items if you're willing to pick them up yourself.
It is also important to note that the driver isn't charged for the missing food. Whenever a refund is issued, no matter the reason, it comes from the restaurant's account.
Dealing with missing items is never fun. For those that want to skip the hassle of dealing with missing items, you may want to contact the restaurant after placing your order with GrubHub to confirm your order.
There is a chance that something didn't get relayed properly. This is also your chance to double-check any special food notes you might have on your order. The restaurant will do its best to ensure you get everything you ordered.
Refunds normally take up to 3 to 5 business days. The charge should disappear from your account as if never happened

— Grubhub Care (@Grubhub_Care) November 19, 2020
How Long Does GrubHub Take to Refund?
It is relatively easy to have your order refunded on GrubHub, but the refund process itself is a little longer than customers would prefer. The wait time is usually five business days before the refund is received. This is also heavily dependent on your bank and its protocols for issuing refunds.
It may sometimes take a little longer than five days to see the refund reflected in one's account. Unfortunately, there is no way to guarantee a shorter wait time.
There is also a chance you'll see your refund before the end of five days, but there's no way for GrubHub to make any promises.
The best thing to do is to make sure to check your email for a confirmation email that the refund has been initiated. You should see your refund within five days of the date you received your confirmation email.
Finding this confirmation email is also your best bet for tracking your refund, other than trying to contact your bank directly. The bank can tell you if they've received the refund and are processing it.
Head to Diner Profile In the app, select "My Grubhub" at the bottom of the screen. Select the Settings icon in the right corner to access the profile. select the GH+ option and finally Click the link on the bottom that says, "Cancel Subscription."

— Grubhub Care (@Grubhub_Care) February 26, 2020
Can You Get a Refund for GrubHub Plus?
If you choose to cancel your GrubHub Plus membership, your benefits will continue until the end of your next billing cycle; therefore, you will not get a refund. If you cancel your membership during the trial period, your benefits will end right away.
There are several known benefits for GrubHub Plus members but receiving a refund sooner on orders isn't one of them. Regardless of the account type, all GrubHub refunds are issued the same way.
Whether or not you get a refund is more about why you want the refund rather than what account type you have.
That said, GrubHub Plus members tend to see better overall care than regular GrubHub members. Things like fast delivery times, free deliveries, and other perks are all benefits that GrubHub Plus members experience.
There is also a chance that they receive their refunds sooner because their request was looked at first.
If you're interested in getting unlimited free delivery at your favorite restaurants, you should check out the GrubHub Plus free trial membership.
How To Cancel Your GrubHub Order
Canceling your GrubHub order is the first step to initiating the refund process. You can easily do so directly on the app, through the website, or by calling GrubHub customer service. You can even call the restaurant first to cancel your order before navigating back to the app itself. 
If you cancel your order immediately after placing it, you are likely to see the money sooner than if the order was sent out for delivery and then you tried to get a refund for whatever reason.
When canceled immediately, the funds are held while still in your account. In this scenario, you will see your money back a lot sooner than with a traditional refund. 
As mentioned above, the cancelation process is rather simple. All you have to do is navigate to the correct order and bring up the order details by selecting the order. Then, the cancelation button will appear.
The customer service team handles it from there, with a few considerations:
When was the order placed?
The reason you put down for why you are canceling
The customer's order history
Does GrubHub Pay Drivers for Cancelled Orders?
GrubHub drivers get paid for how far they drive before the order is canceled. If they already picked up the order, the driver gets paid the full offer amount. If they were on their way to pick up the order, they would get paid a portion of the original offer.
When the driver gets paid a portion of the original offer, that amount is calculated based on estimation. GrubHub will decide how much time and how far the driver made it to pick up the order once the order is marked ready for pick up.
If the order is canceled before the restaurant notifies the driver, then the driver doesn't get paid for that order.
Conclusion
GrubHub takes care of its drivers and customers and wants to ensure that the refund process is as simple as possible. Still, they are a food delivery service, so delivery is their main concern.
That is the main reason why customers are encouraged to call customer service to request a refund. All it takes is one quick phone call, and the money should be on its way back into their account within five business days.
If you're interested in finding out more about GrubHub, check out the related articles below.
Related Articles:
Does GrubHub Take Cash? (Yes, Here's What to Know)
Can You Order GrubHub for Someone Else? (Yes, Here's How)
GrubHub Gift Cards: Where to Buy and How to Use Them
GrubHub Pickup: Here's Everything You Need to Know
DoorDash vs. GrubHub: Which Food Delivery Service Is Better?