GrubHub Gift Cards: Where to Buy and How to Use Them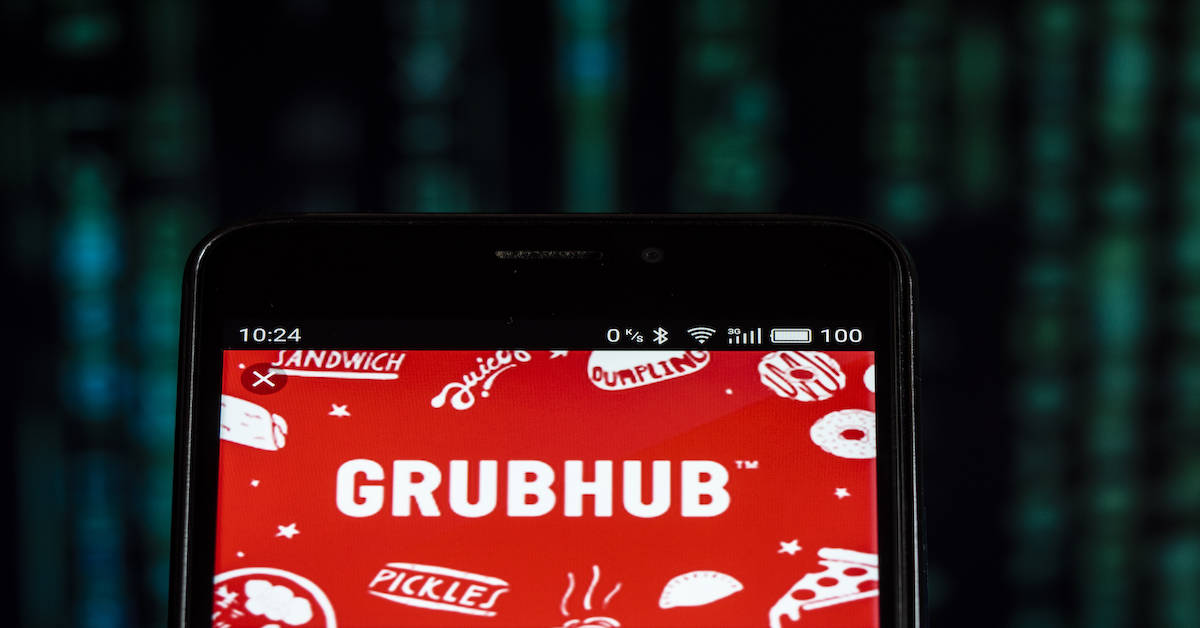 GrubHub is among the most popular delivery services due to its great reputation and quick delivery times. In addition, with the accessibility of their gift cards for consumers, order rates remain high with those either giving or receiving the money to the service as a gift.
GrubHub gift cards can be purchased online through GrubHub, PayPal, or some common stores like Target. Once purchased, the gift card can be redeemed through the GrubHub platform and used until zeroed out. Keep in mind that you can only use credit cards and GrubHub gift cards to place an order on GrubHub.
Before buying or gifting a GrubHub gift card to someone, it's helpful to be clear on how to use the card, where to buy them, and the types of cards that cannot be used through the service.
This article will uncover all of this information to better inform you before your next gift card purchase!
Where Can You Buy GrubHub Gift Cards?
While the most common place for buying GrubHub gift cards is on the GrubHub website or app, you can also find them in several stores. A few of the more common stores where you can find GrubHub cards include:
Target
Walmart
Kroger
Staples
In addition to these options, you can buy GrubHub gift cards through PayPal. PayPal has long given users the ability to utilize their funds to purchase gift cards from different stores, and GrubHub is no different.
With several options for purchasing, GrubHub has made its gift cards very accessible for consumers regardless of where you may frequent your shopping trips or online purchases.
First download the Grubhub app., then create an account. When you get to the payment method and add your credit card, you will see in your account information add a gift card. Let us know if you need further assistance.

— Grubhub Care (@Grubhub_Care) March 25, 2021
How to Use GrubHub Gift Cards
Upon receiving a GrubHub gift card, you'll want to redeem the card as soon as possible to ensure that your funds are in your account and ready to be accessed the next time you put in an order.
To redeem your card, just follow a few simple steps:
Open your GrubHub app or website
After logging in, navigate to the gear icon in the upper-right-hand corner of your screen
Once you select the gear, you'll want to select "gift cards" from the list
Then select "redeem a gift card"
Once on this page, follow the steps to enter your gift card information
After you complete the above steps, your gift card's balance will go directly into your account, where it can be applied at checkout.
By redeeming your card, GrubHub will automatically utilize these funds before reverting to using a credit card.
Therefore, if you have redeemed funds but you do not want to use them, you'll have to be diligent at checkout to remove the gift card as the payment method and enter a different form of payment.
Once your gift card has no remaining funds, it will automatically be removed from your account.
Keep in mind that if you do not redeem your card, you can still enter it as a payment option at the checkout by selecting to use a gift card rather than using a credit card.
This does not change anything in your checkout process besides requiring you to enter the gift card information every time you check out and needing to have the gift card numbers handy every time you are ordering.
Because of these reasons, it is helpful to redeem the gift card ahead of time so that you do not have to worry about losing the card or not having it when you want to use it.
Sent, enjoy! It's a gift card…doesn't expire.

— Grubhub (@Grubhub) October 16, 2018
Do GrubHub Gift Cards Expire?
For those who do not use the GrubHub service much, expiring cards can be stressful! Luckily, GrubHub gift cards never expire, meaning you can use the funds on your gift card as far in the future as you'd like without any penalty.
Gift cards can be used to order through the mobile app or the GrubHub website, regardless of how old the card is.
Hello, thanks for reaching out. The platform can only accept Grubhub gift cards, Visa, MC, and Amex. Sorry about the trouble.

— Grubhub Care (@Grubhub_Care) September 8, 2020
Can You Use Restaurant Gift Cards on GrubHub?
Since restaurant gift cards are paid directly to that vendor, they cannot be used on most delivery services, including GrubHub. This is because services like GrubHub make a profit from each order, and they cannot make a profit if the money has already been paid to a restaurant.
Therefore, even if the restaurant is available on GrubHub to order from, you will not be able to use their gift card to place the order.
You would either need to place the order directly from that restaurant or utilize a different form of payment on your GrubHub order.
Does GrubHub Take Visa Prepaid Gift Cards?
GrubHub does not accept prepaid visa gift cards, and this is for the same reason that they cannot accept restaurant gift cards. Any prepaid card that is not a GrubHub card is being prepaid to a different vendor, meaning GrubHub won't be able to profit from the order.
Since GrubHub is the middleman between restaurants and consumers, they take a portion of each order as profit.
When using a gift card from another service, you have already paid the total profit to that service and, therefore, will not be obtainable to GrubHub.
Because of this, GrubHub cannot take any prepaid cards, including visas, as a payment.
Thanks for reaching out! When placing an order using a Gift Card, a credit card must also be entered as a backup form of payment.

— Grubhub Care (@Grubhub_Care) December 10, 2020
Why Is GrubHub Gift Card Not Working?
A very common problem on GrubHub is to receive an error message that the gift card is not working as entered during checkout. If this is happening to you, it's not necessarily because you entered the information wrong, but it may be because you haven't entered another payment method.
Although it sounds odd to need to enter another form of payment into your GrubHub account when you're using your gift card, this is a requirement for all GrubHub customers.
This allows GrubHub to ensure that they will receive the funds even if your gift card does not go through for some reason.
If you have entered the second form of payment and your gift card still is not working, double-check that you entered all of the numbers correctly and that they were entered in the gift card section rather than the credit card section.
This can impact how the GrubHub server reads your information and can cause issues during your checkout process.
Finally, if this isn't working, double-check your balance to ensure you are not out of money.
To check your gift card's balance, you can go to the GrubHub site or call customer service and inquire about your total remaining balance.
This is especially relevant for those who are not redeeming the gift card to have the entirety of the balance loaded into checkout automatically.
Conclusion
Next time you are ordering through GrubHub, remember that you will be unable to pay if you are checking out with any card besides a credit card or GrubHub-specific gift card.
In addition, you will need to ensure you have your credit card information in the service as a secondary payment method, even if you intend to use one of their gift cards. This will keep your checkout process running smoothly so you can get your meal as soon as possible.
If you're interested in finding out more about food delivery services, check out the related articles below.
Related Articles:
Does GrubHub Take Cash? (Yes, Here's What to Know)
GrubHub Pickup: Here's Everything You Need to Know
What Are GrubHub Perks and How to Use Them?
Postmates Gift Cards: What to Know About Buying and Using Them