Can You Order Food With Venmo? (Yes, Here's How)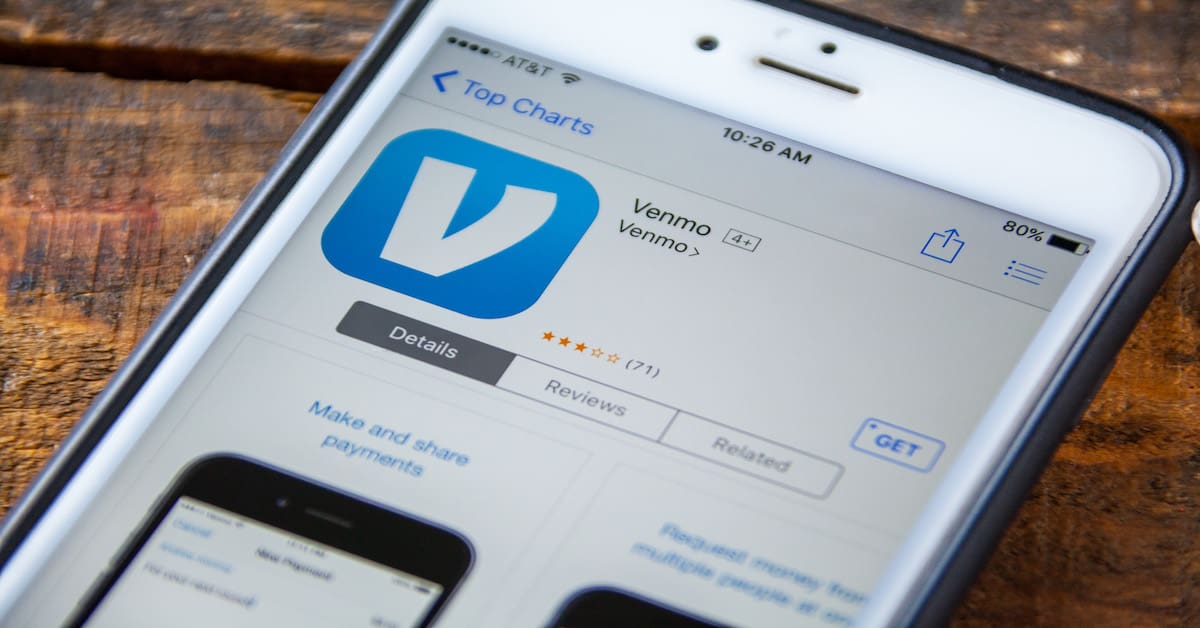 Venmo is among the most widely used money transfer apps due to its convenience and lack of fees or extra charges. For those who want to maximize their Venmo usage and start using their funds to pay for items rather than just sending money to friends, you can now take advantage of that.
Venmo is an accepted payment method on DoorDash, Uber Eats, and GrubHub. Uber Eats and GrubHub also allow users to split the bill with a friend using Venmo. This convenience has not yet been extended to Postmates or in-restaurant purchases. However, you can use the Venmo card to order food anywhere Mastercard is accepted.
Whether you're an avid Venmo user and looking to link your account to the popular food delivery services or want to find out where you can use Venmo, this article will explain everything you need to know about ordering food with Venmo.
You can now pay for your @Grubhub ????orders with Venmo, then split & share with Venmo friends. Tell us: Do you fold your pizza in half to eat it, or not? https://t.co/mfNYvdWeWe

— Venmo (@Venmo) May 1, 2018
Does GrubHub Take Venmo?
Yes, GrubHub announced a few years ago that they launched a Venmo integration onto their site, making it easy for customers to use their Venmo funds for each order they place on GrubHub.
To place a GrubHub order using Venmo, you will select Venmo from the given options rather than selecting to enter your card information when you go to payment options.
If you're not logged into the Venmo app, then you will be prompted to do so. If you are logged in, the app will pop up and ask for authorization to charge GrubHub for the purchase.
This will also allow you to authorize all future purchases to be charged to your Venmo account. It also maximizes ease of use and creates a quick checkout process every time.
Keep in mind that this takes money out of your current Venmo balance; therefore, if you do not have a balance on your account, you will not be able to place an order.
How to Split the GrubHub Bill with Venmo
With the feature to use Venmo with GrubHub also came the ability to split a bill on an order. However, this is only available if you are paying through Venmo. By using this feature, you'll skip the extra step of having to Venmo a friend for the cost of your meal after the transaction.
To use the split feature, you will first need to go into the GrubHub app and select your food as you normally would.
Once you're ready, you can follow the steps below:
Head to the checkout but before entering your card information
Select "Venmo" as your payment type
From here, the Venmo app will open and authorize you to use the funds it is holding.
You'll then be redirected to the GrubHub app and notice there is a button to "split" underneath your payment.
Once you click that, whoever you're splitting the order with will need to authorize the payment in their Venmo account as well.
For maximum efficiency in the last step, it is helpful if both people have their Venmo and GrubHub apps open and logged in.
Splitting the bill requires both people to have a GrubHub and a Venmo account. If both users do not have accounts, this process will not work.
Therefore, be sure to register for the required services before attempting to split your bill.
Once this is complete and your order has been authorized for the split, you will place your order, and the funds will be split between the two Venmo accounts.
Friends who split the Uber right away? The best. Friends who pay you back for delivery before it arrives? Amazing. Coming soon, you can pay with Venmo on Uber and Uber Eats. So all your Venmo friends can be top-notch. ???? pic.twitter.com/TH3HeFKiW3

— Venmo (@Venmo) July 12, 2018
Does Uber Eats Take Venmo?
Yes, Uber and Uber Eats accept Venmo as a payment method, but only for those ordering in the United States. This feature allows all U.S.-based customers to use the funds in their Venmo account rather than accessing their credit or debit card to pay for their Uber Eats orders.
If you are located in the U.S. but do not see Venmo as an option for your payment, it may be that you do not have the most updated version of that app.
To place an Uber Eats order using Venmo, be sure to download the latest update, and you should see Venmo listed in your payment options.
Can you Split the Uber Eats Bill with Venmo?
Uber Eats also allows users to split their bills using Venmo. However, their process is done through the Venmo app rather than the Uber Eats app. This is because they want users to be able to split the bill with friends who may not have Uber Eats accounts.
For other services that allow Venmo for payment, it is necessary to have an active account on the food delivery service application, but Uber Eats wanted to get around this.
To split the bill on Uber Eats with a friend, you will need to check out using Venmo as usual, then go into your Venmo and select to split the order.
You will see your purchase on the Venmo platform denoted by an Uber Eats profile photo.
Instead of having the option to "like" or "comment" on the payment – as one normally would see when sending and receiving money from friends – you will have the option to "split" or "share".
You will then select the "split" option and select which Venmo user you are going to split this order with.
Uber Eats has a simpler process that allows you to split your payments with a wider range of people.
Does DoorDash Take Venmo?
If DoorDash is your food delivery service of choice, you can use Venmo as a payment option. This feature has been established on the DoorDash platform, leaving users with the option to pay with Venmo in addition to major credit or debit cards.
In addition to Venmo, DoorDash also accepts Apple Pay, Google Pay, PayPal, credit and debit cards, and DoorDash gift cards, which you can purchase online on their app or the website.
Does Postmates Take Venmo?
Unfortunately, Venmo is not an accepted payment method on Postmates. However, Postmates has prepaid Postmates cards that you can load as a payment option.
Postmates gift cards give you the ability to have money secured specifically for the food delivery service and offers you a new way of paying if you don't have a credit or debit card that is accepted on their platform.
You can purchase Postmates gift cards online on their website or the app.
Wish you could use your Venmo balance in more places, like restaurants? Bars? Clothing stores? Now, you can. Introducing Venmo card. Save your spot in line today: https://t.co/5tuLUwzE1O pic.twitter.com/Desogsk96D

— Venmo (@Venmo) June 25, 2018
Do Any Restaurants Take Venmo?
At this time, restaurants do not accept Venmo. Direct Venmo payments are not supported. However, Venmo has a Venmo Card, and you can use it at restaurants to pay for food as you would using a debit card.
If you have a Venmo card, it should be accepted at any restaurant where Mastercard is accepted.
While not every type of card is accepted everywhere, this is a good option for many restaurants and offers customers a great way to utilize the funds in their Venmo account to pay for food orders.
Conclusion
Venmo is starting to be more widely accepted on food delivery service platforms such as DoorDash, GrubHub, and Uber Eats accept this popular service as a payment method. In addition, with the ability to split the bill, customers can save time on their orders.
However, if you're keen on using Postmates, you will not be able to use your Venmo account as a payment method at this point.
If you're interested in finding out more about food delivery services, check out the related articles below.
Related Articles:
Can You Order Food With PayPal? (Yes, Here's How)
What Food Delivery Services Accept Cash? (And How It Works)
Can You Order Food With Cash App?
What Restaurants Take Apple Pay? (And How to Use It)