Can You Use Restaurant Gift Cards on DoorDash?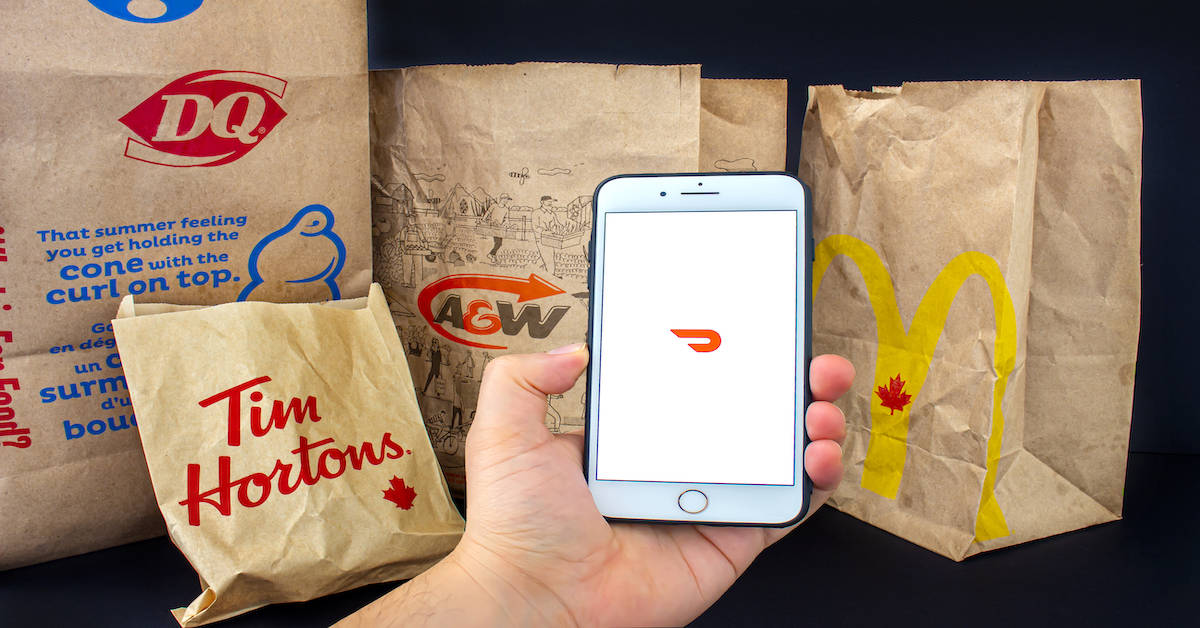 Restaurant gift cards can be a great gift and an even better way to support your favorites by giving them funds ahead of time. This can be especially helpful for restaurant owners during seasons that they do not have many customers!
Unfortunately, you cannot use any restaurant gift cards to order from DoorDash. Popular delivery services like DoorDash, Uber Eats, and GrubHub do not accept restaurant gift cards. If you want to use your restaurant gift card, you will need to do curbside pickup and order directly through the restaurant.
Although this can be an inconvenience for some, certain gift card types can be used on DoorDash, including their own!
This article will cover everything you need to know about gift card usage when it comes to delivering from DoorDash, including which will be accepted and how to apply them to your purchase!
Hello @TishS27! Thanks for contacting us. Please be advised that you cannot use the restaurant gift card on the dasher app. If you have further questions and inquiries, please do contact us at [email protected]. Have a great day!

— DoorDash Help (@DoorDash_Help) December 3, 2018
Why Doesn't DoorDash Accept Restaurant Gift Cards?
The primary reason your restaurant gift card won't work on DoorDash is that all of the funds on that card have already been given to a restaurant. As a third party, DoorDash cannot accept these funds on behalf of that restaurant.
Also, because DoorDash takes a percentage from each restaurant order, they cannot take a percentage of a gift card that has already been paid in full through the restaurant.
This all comes down to where the funds are upon gift card purchase. In this case, DoorDash should be considered its own restaurant, not accepting gift cards from other restaurants.
Hi @OfficialYajj. We're sorry that you're having trouble placing an order. We suggest that your try uninstalling and reinstalling the App, and try placing a new order with your card. In regards to card, we are unable to process any order using a prepaid card or a gift card.

— DoorDash Help (@DoorDash_Help) November 9, 2018
Can You Use a Visa Gift Card on DoorDash?
As the case with restaurant gift cards, DoorDash also does not accept prepaid cards like Visa gift cards. It is the same concept as before, where the money has already been paid to Visa. Therefore, the funds will be allocated differently if used on a service like DoorDash.
If you're looking to buy a gift card to use on the food delivery service, it cannot be any prepaid card to a vendor that is not DoorDash.
If the card has been prepaid to another service, as a rule of thumb, you will not be able to use it as a payment on a food delivery app.
Hi @MusicInMe92, DoorDash gift cards are now available in the United States! Physical and digital gift cards are available at select Best Buy locations. Digital gift cards can also be purchased on PayPal. -Jarrel

— DoorDash Help (@DoorDash_Help) November 1, 2019
DoorDash Gift Cards
Luckily you can still use gift cards on DoorDash. They just have to be the DoorDash gift cards. These can make a great gift or personal purchase as it gives you access to several restaurants rather than just one! Additionally, you can buy them in person at several stores or online.
Apart from the DoorDash website, you can also buy DoorDash gift cards online at the following websites:
PayPal
Best Buy
Amazon
Walmart
Next time you're on one of these sites, you can simply add a DoorDash gift card to your purchase for an easy buying process.
If you prefer to buy in-store, here are some of the stores you will be able to find the DoorDash card:
Target
Best Buy
Albertsons
Giant Eagle
Safeway
In addition to being easy to find, DoorDash gift cards come at set prices, making the buying process even simpler.
Although some are available in customizable amounts, the general values you'll find are $25, $50, $100, and $200.
These values are ideal for any size meal you're looking to order and provide enough variety to make for a great gift.
Thanks for getting in touch. Our credits never expire, please DM us with your email if any of your credits are missing!

— DoorDash Help (@DoorDash_Help) September 6, 2017
Do DoorDash Gift Cards Expire?
If you're gifted a DoorDash gift card but do not use the service much, don't worry, your gift card won't expire before you're able to use it. The gift cards never expire, so users can use them whenever they want without losing the funds that were loaded onto the card.
Although it will not expire, it is recommended to redeem your card once you get it.
This way, the funds on the card will go straight into your payment methods and will sit there until you want to use them.
This will ensure that when you are ready to put an order through, you won't forget that you have a gift card and use your credit card to pay instead!
If you do this, you will automatically have your gift card funds applied and don't have to worry about keeping the gift card in the same or memorable spot to use somewhere down the line.
How to Use DoorDash Gift Cards
When it comes to using your gift card, the process is straightforward. As long as you have a valid DoorDash gift card, you'll log in, choose your food, and head to check out the same way you normally would.
Once you get to the checkout, rather than using your credit card, you'll use your gift card.
However, part of having a valid gift card is redeeming the card before you use it. To redeem your gift card, here's what you'll need to do:
Sign into your app and click the menu icon
Navigate to gift cards
Enter the pin of your card where you see "gift card pin"
Then click on "redeem gift card"
After you follow these four steps, you'll get a confirmation of the amount you have on the gift card, and the credit will automatically head into your payment method.
This makes for a very straightforward process of linking your card directly to your payments.
Keep in mind that after you do this, using the gift card as a payment method will be the default as long as there is still money on the card.
Therefore, if you share the account with someone or don't want to use the card but pay with a credit card instead, you'll have to make that change before placing the order manually.
If you do not change it so that the gift card is not the payment method, it will continue being used.
This is the default because DoorDash assumes that all users want to use their gift cards before returning to any other payment method.
If this is not the case for you, be aware during checkout.
Conclusion
Ordering out and especially ordering food to be delivered is one of the most convenient ways to access fully prepared meals. This is one of the most convenient services to access, and because of that, gift card usage is high. However, if you're using these services, it's important to be clear on which gift cards you can and cannot use.
Whether you're looking to buy a gift card for someone as a gift or you're receiving a card and not sure where you can use it, remember that DoorDash is similar to any other restaurant in that it will not accept gift cards from any vendor besides themselves.
Meaning if you get a gift card for a restaurant that you can order through DoorDash, you still cannot use their gift card as a valid payment method on DoorDash.
The only way to use a gift card that is restaurant-specific is to order directly through them. Likewise, the only way to use any prepaid cards or gift cards through DoorDash is to use their own gift card.
You can buy DoorDash gift cards online through their app, online through stores like Best Buy and Amazon, or in person at stores like Target.
With several retailers selling the cards, they are very accessible and easy to apply to any of your future DoorDash orders.
If you're interested in finding out more about DoorDash, check out the related articles below.
Related Articles:
6 Ways to Contact DoorDash Customer Service
How Late Does DoorDash Deliver?
Can DoorDash Drivers See Tips? (Before or After Delivery)
Can You Request a DoorDash Driver?