When Does Kroger Restock? (A Guide to Kroger Grocery Shopping)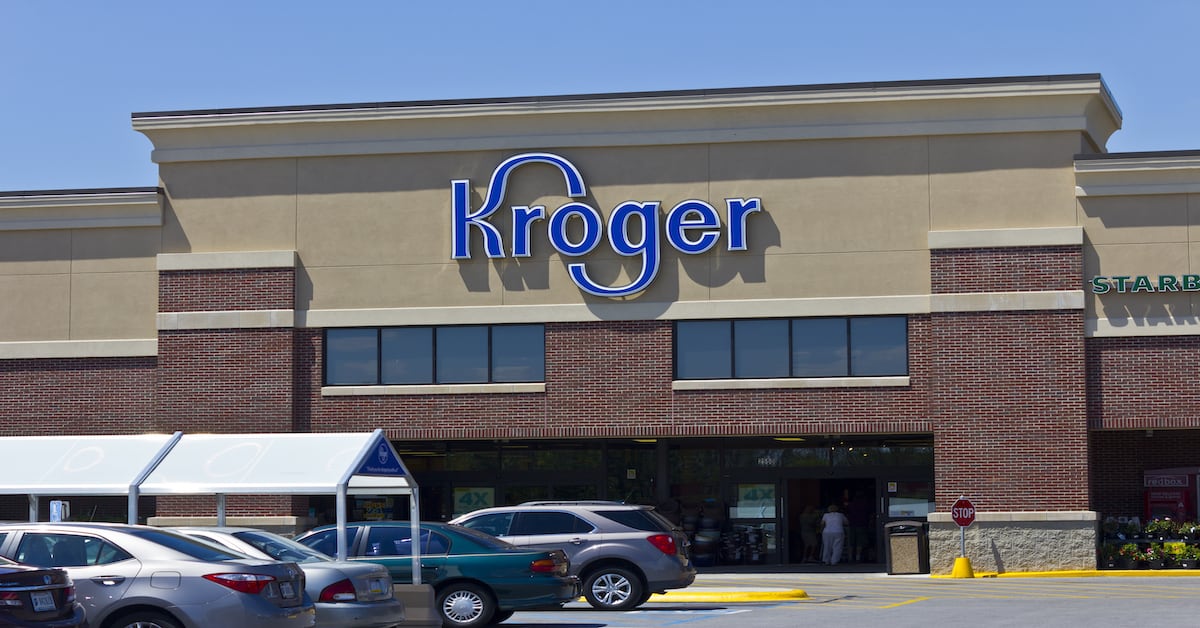 When it comes to value and quality, nothing beats shopping at Kroger. Budget-conscious shoppers love the big-box store and its family of supermarkets, including Baker's, City Market, King Soopers, and Fred Meyer, for their accessible prices and great discounts on everyday essentials.
Shopping at Kroger can not only help you save money, but it can also help find everything you need at one store. To ensure you'll be able to cross everything off your shopping list, it's essential to plan your Kroger run around when your local store restocks.
Kroger and its chains restock grocery products, dairy, meat, bread, and produce every day. The big-box store follows a universal restocking schedule, with groceries being restocked overnight and during the early morning and other departments restocking throughout the day as needed.
Choosing the best time for your Kroger trip can help you find everything you need while taking advantage of deals, discounts, and even freebies.
Let's take a look at Kroger's daily restocking schedule, how to check your store's inventory, and what you should be adding to (and crossing off) your Kroger shopping list.
What Time Does Kroger Restock?
Kroger and its other chains, including Ralphs, Smith's, and Fred Myer, restock shelves overnight and during early morning hours every day. Your best bet is to plan a shopping trip earlier in the day, especially if you're shopping for high-demand products.
While Kroger does most of its restocking overnight, the store's other departments also restock throughout the day as needed. For example, produce, bread, dairy, and meat are typically restocked during the day, while grocery products are primarily restocked overnight.
Depending on your Kroger store, some products are restocked by store vendors. Store vendors typically restock on a scheduled day, and they may restock products during the day or overnight.
Hey, Ben! Did you know you can use our app to locate your favorite items in the store? Simply type the item or category in the search bar that you are looking for, or enable in-store mode for an even more detailed interactive experience! We hope this helps!

— Kroger (@kroger) June 9, 2019
How to Check Kroger Inventory
Whether you're stocking up on household essentials or picking up groceries for the week, you can use Kroger's Store Mode to efficiently search for products at your local Kroger store on your phone.
Here's how to access Kroger's Store Mode and easily search the store's inventory.
Download the Kroger mobile app and turn on your phone's location services to detect your nearest Kroger store.
Go to your preferred store, open your mobile app, and turn on Store Mode.
Use the 'Find an Item' button to search for hard-to-find items on your shopping list.
Alternatively, if you want to check your nearest store's inventory before leaving the house, you can call your local store to ask about specific products.
@lclindeman Thanks for the shout out! We love bringing you the Free Friday Download. Have a great weekend!

— Kroger (@kroger) July 12, 2013
What Is the Best Day to Shop at Kroger?
If you're looking for deals and discounts, the best days to shop at Kroger are Friday and Wednesday. If your main priority is to avoid crowded aisles and long checkout lines, plan your trip on a Monday, Tuesday, or Thursday morning.
If you're shopping on a budget, Kroger stores discount products every Wednesday. Kroger and its chains also offer a free download every Friday for digital members, allowing customers to redeem one free grocery item each week.
Most people tend to shop at Kroger during after-work hours, and planning your Kroger run around these times can help you enjoy a quiet shopping trip.
With that said, you'll also need to consider when Kroger discounts products and offers new deals, as the store is typically busier on Wednesday and Friday mornings.
Things You Should Buy at Kroger
When it comes to buying essentials, Kroger's quality and value are unbeatable. If you're shopping on a budget, be sure to add fresh produce, dairy, meat, seafood, and bulk products to your Kroger shopping list.
Kroger offers an impressive fresh produce selection, with high-quality conventional and organic products at more affordable prices than Whole Foods.
Kroger also offers lower price points on organic essentials, including plant-based milk, cookies, and crackers.
Budget-conscious shoppers can take advantage of some of Kroger's beat deals in the dairy aisle. Compared to ALDI and Walmart, Kroger has significantly lower prices for dairy staples like milk, cheese, eggs, and yogurt.
Kroger and its chains also offer great savings on meat, with significantly lower prices than Safeway.
To stretch your budget, search your weekly ad for sales on meat and look for yellow sale tags when you're shopping.
Things You Should Avoid at Kroger
While Kroger and its chains offer great deals on everyday essentials, there are some products you should avoid at Kroger. To save money, pick up your pre-cut produce, pre-cooked meat, gift cards, and bakery products at another store.
Kroger offers low prices on organic and conventional produce, but its pre-cut produce is significantly more expensive. Most pre-prepared produce costs over twice the price of regular versions.
For example, while 10 ounces of yellow onion cost $2.99, you can stock up on yellow onions for just $0.99/lb.
Although you should buy raw meat at Kroger, skip the pre-cooked meat. On average, pre-cooked chicken wings, chicken tenders, and other pre-cooked meats are more expensive at Kroger, and you'll end up spending more money to save time in the kitchen.
Like Whole Foods, Walmart, and most other grocery stores, Kroger sells gift cards at full price. However, bulk stores offer discounted prices on packs of gift cards, allowing you to take advantage of better savings.
Additionally, when it comes to shopping, Costco and Sam's Club's bakery departments offer lower prices on fresh-baked cookies, donuts, and bread.
Hi there! There typically is a $4.95 fee on Pickup orders. However, this fee is waived for orders $35 or more. Hope this helps!

— Kroger (@kroger) January 16, 2021
Kroger Grocery Pickup: How It Works
Kroger's online grocery ordering service makes it easy to shop online for your groceries and pick up your order at a nearby Kroger location.
To order pickup from Kroger, place an order and choose your location. When you arrive at the store, Kroger associates will load your groceries into your car.
To ensure a safe and smooth pickup, you'll need to secure a timeslot to receive your groceries. To reserve a timeslot and start placing your online order, you'll need to:
Sign in to your Kroger account and choose your preferred method to receive your groceries.
If the website hasn't auto-selected 'Pickup' and your preferred location, enter your zip code and choose 'Change Store' next to the pickup method.
Choose the Kroger location where you'd like to pick up your groceries and start shopping.
After shopping for your order, you'll be asked to schedule your order by choosing a timeslot.
Kroger does not currently offer pickup services at all locations. At stores eligible for order pickup, grocery pickup is free on all orders of $35 or more.
If your order is less than $35, you'll be charged a service fee of $4.95 during the checkout process.
Besides the service fee, Kroger does not charge any additional fees for order pickup, and Kroger associates do not accept tips.
Final Thoughts
Above all else, choosing the best day and time for your Kroger run depends on your priorities. While many customers shop on Wednesday and Friday to take advantage of the store's discounts and Friday freebies, other people schedule their shopping trip around peak hours to avoid packed parking lots and busy stores.
To maximize the efficiency of your shopping trip, don't be afraid to call your local Kroger store to ask an employee when they'll be restocking a specific product.
If you're interested in finding out more tips about shopping at Kroger, check out the related articles below.
Related Articles:
Kroger Weekly Ad, Digital Coupons and Cash Back Will Save You Money
Kroger Delivery: How to Get Groceries Delivered From Kroger
A Complete Guide to Buying and Using Kroger Gift Cards
How to Order Kroger Groceries for Pickup (Previously Clicklist)
Kroger Cakes: A Complete Guide to Ordering Cakes From Kroger Bakery