A Complete Guide to Buying and Using Kroger Gift Cards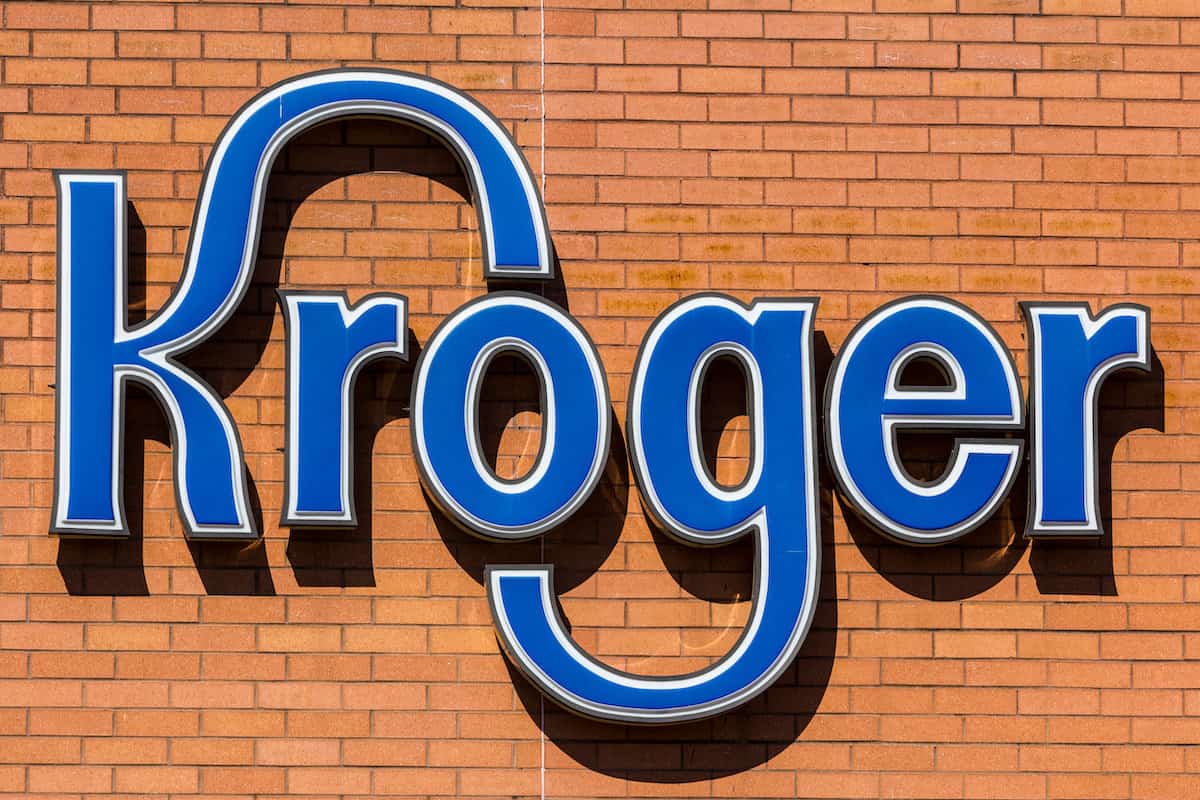 Kroger gift cards make an excellent gift for anyone who loves shopping at the Kroger family of stores. They're treated like cash, and you can use them to buy thousands of products.
They come with some limitations, however, and require several steps before they can be used. Read on to find out what these steps are and everything you need to know about buying and using Kroger gift cards.
Where Can I Buy Kroger Gift Cards?
You can buy Kroger gift cards in all Kroger banner stores or online on their website. They come as physical or eGift cards and in set denominations ranging from $10 to $250.
Only physical Kroger gift cards are available to purchase in Kroger stores. However, both physical and eGift cards can be purchased online, and you can choose from various card designs.
To purchase a Kroger gift card online, choose the dollar amount of each card and quantity, then select whether the card is for yourself or a friend. If it is for a friend, enter the recipient's name and information to customize the gift before adding it to your cart.
Confirm your order in the cart and choose your preferred delivery method for physical cards. Then click on "Proceed to Checkout" to fill in payment and shipping information as well as any promo codes you may have.
When you're done, click on "Place Order," and your gift card will be delivered to the physical address or the email address entered.
Where Can I Use Kroger Gift Cards?
You can use Kroger gift cards at any participating Kroger banner store. They are treated as cash, but they cannot be exchanged for cash. In addition, multiple gift cards can be used per purchase.
Kroger banner stores are part of the Kroger Family of Companies. These stores include:
Kroger
Barclay Jewelers
Baker's
City Market
Copps
Dillons
Food 4 Less (*In So. CA, IN and IL only)
Foods Co.
Fred Meyer
Fred Meyer Jewelers
Fresh Eats
Fry's Food and Drug
Gerbes
Jay C
King Soopers
Littman Jewelers
Mariano's
Metro Market
Owen's
Pay Less Supermarkets
Pick 'n Save
QFC
Ralphs
Smith's Food and Drug
Turkey Hill Experience
Keep in mind that Kroger gift cards cannot be used to purchase lottery tickets, money orders, other gift cards, or items prohibited by law.
Good afternoon. Thanks for reaching out! At this time, gift cards are not accepted on an online order as a method of payment. We apologize for any inconvenience. Please let us know if there's anything else we can do to support you. Take care, and have a great day!

— Kroger (@kroger) December 14, 2020
Can You Use Kroger Gift Cards Online?
Unfortunately, Kroger gift cards can only be used for in-store purchases at participating Kroger banner stores and cannot be used to make purchases online.
You must present your gift card to a cashier to make a purchase using it, and the remaining balance will be printed on your receipt.
Kroger makes it easy to shop online for pickup, delivery, or shipped orders. However, only credit or debit cards are accepted for Kroger online orders. In addition, Kroger accepts SNAP/EBT for pickup orders.
Can You Use Kroger Gift Cards for Gas?
Kroger physical gift cards can be used for gas at Kroger gas stations, but they are not eligible for 2X or 4X fuel rewards. On the other hand, Kroger eGift cards cannot be used for gas or products sold at Kroger Fuel Centers or kiosks.
The physical gift cards can also be used with your Kroger shopping card to earn fuel points. These fuel points can be used at Kroger and Shell gas stations when making in-store purchases. However, note that fuel points cannot be earned for purchasing gift cards.
How to Activate a Kroger Gift Card
A Kroger gift card needs to be activated before it can be used. You can activate it online using the card UPC, the barcode number, and your email and billing information. You can also activate it in stores or by calling their customer support at 1-844-600-7765.
To activate it online on their website, follow the steps below:
Go to the Kroger gift card activation page
Enter the 11 or 12-digit UPC number found on the back of the card
Enter the gift card's barcode number
Enter your email address
Enter your billing information
Confirm the activation of your card.
After confirming the activation, your gift card will be ready to use. You will receive a confirmation email shortly after the card is activated.
If you have trouble activating your card, you can call Kroger Customer Support at 1-844-600-7765, and a representative will help you complete the activation process.
How to Check a Kroger Gift Card Balance
The balance on your Kroger gift card will be printed on your receipt after each in-store purchase. But if you want to check your gift card balance without a receipt, you can request it from the cashiers in-store, check it online using Kroger's gift cards balance page, or call customer support at 1-866-822-6252.
Hello! As of July 22, 2019, we are no longer reloading banner gift cards. We apologize for the inconvenience. Have a great day!

— Kroger (@kroger) August 17, 2020
Do Kroger Gift Cards Expire?
Kroger gift cards are treated like cash and never expire. However, they are not reloadable, refundable, or replaceable when lost or damaged. Kroger encourages customers to protect their gift cards as they would protect cash.
If your gift card gets damaged, destroyed, lost, or stolen, the dollar amount on the card is lost and cannot be refunded or replaced.