Publix Pickup: How to Order Groceries and Pick Up Curbside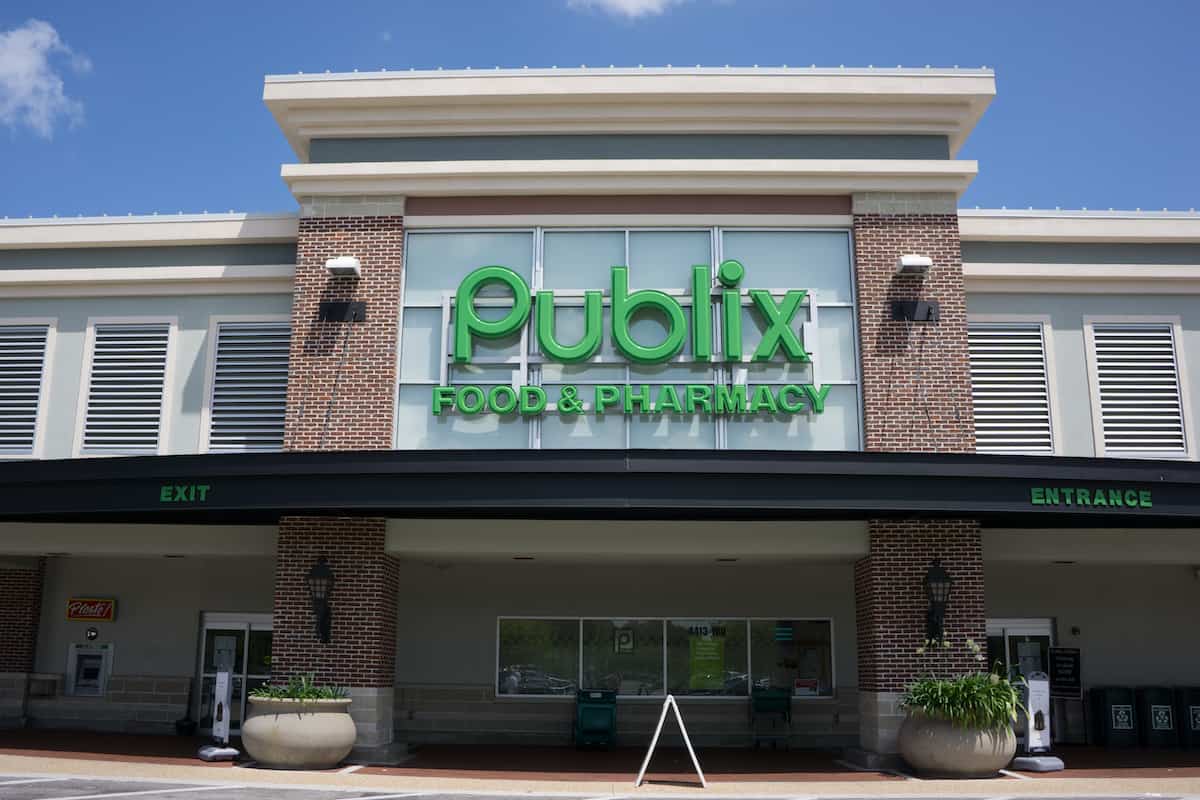 As Publix teamed up with Instacart to make their food more accessible to customers, there are now two ways of getting Publix pickup orders. However, these two options vary, and it's important to know which option suits your needs before placing your order.
Publix has two pickup options: in-store and curbside. You can order subs, cakes, or any specialty item on the Publix website using the free in-store pickup option. To order groceries with curbside pickup, you will need to order through Instacart. Publix curbside pickup via Instacart is free for orders over $35.  
With the ability to use Instacart for curbside pickup, shoppers nearby a Publix market have convenient ways to access the store. In this article, we'll discuss the pickup costs, coupon usage, EBT payments, and everything else you should know before placing your first pickup order at Publix!
Hi Sharon, many of our locations offer Curbside Pickup, powered by Instacart. Is there a specific location you'd like to see this service offered in? ■Matthew

— PublixHelps (@PublixHelps) October 26, 2020
How Does Publix Pickup Work?
You can order Publix pickup in two different ways. If you want to order custom items like subs, cakes, or specialty platters, you can order through Publix and pick them up in-store. On the other hand, if you're looking to order groceries, you'll need to order through Instacart and pick them up curbside.
Orders placed for in-store pickup of specialty items are either placed in-store at the department you are purchasing from or online through that department for your customization.
A common example of this is a birthday cake or an order of sandwiches for a meeting or school event. These cannot be picked up curbside since they are stored at the specific department you ordered from.
For those looking to purchase any grocery item, pickup works by placing your order directly through Instacart. Therefore, depending on what kinds of items you want, you'll need to follow a different ordering method.
Keep in mind that to place orders through Instacart, you must first make an account on Instacart through their website or the mobile app.
How to Order Publix Pickup
Before placing an order for in-store pickup at Publix, be sure the items you want are available for in-store pickup. Some of the items you can purchase include:
Cheese
Meat
Subs
Seafood
Platters and boxes
Cakes and desserts
Ready-made meals
If any of those match the items you'd like to purchase, you can proceed to place your in-store pickup order. You can place orders for cakes, platters, and specialty items in-store while shopping, or you can place them online.
To place orders online through Publix, you'll first need to navigate to their website. Once you're there, follow these steps:
Hit the triple lines in the top left corner
Under "shop online," select "in-store pickup"
You will be redirected to a page where you can shop the offered selection
After finding items, add them to your cart
You can then head to the online checkout
Choose which store you'd like to pick up from
Finish your order by paying online
Once your order is ready, you can head to the chosen store location and pick up your items inside the store.
If you want to place an order for groceries, you will need to go to the Instacart website or the app and choose Publix as your store.
Once you're on the Publix page, you can start adding items to your cart. Once you're ready to check out, you will pay through the Instacart platform and pick up your items outside the store in a designated pickup area when they are ready.
Hi there, thanks for reaching out. Ordering online and requesting your Instacart shopper to curbside pickup pre-ordered items is not encouraged. That is because, shoppers shop different store locations, Thus, there is no guarantee a pre-ordered item would be delivered. – Tomi

— PublixHelps (@PublixHelps) April 20, 2021
What's the Difference Between Publix In-Store and Curbside Pickup?
The main differences between Publix's in-store pickup and curbside pickup are the platform used to order and the available items. For a full grocery haul, you'll order curbside pickup through Instacart, while more specialty items will be ordered through the Publix website and picked up in-store.
Publix also offers in-store prices only for items eligible for in-store pickup. Meaning grocery items purchased through Instacart will cost more than in-store prices to cover the cost of service Instacart provides.
The other difference is the pickup location. If you order through Instacart, you will not need to go inside the store, whereas orders through Publix must be picked up in-store.
Before placing your curbside pickup order, it's worth mentioning that you can link your Publix loyalty card to Instacart and take advantage of the store benefits for purchases made through Instacart.
There are no service charges, pickup fees or tipping options with curbside pickup. Prices for individual items are indicated on https://t.co/vmWqxd8apS. Individual items are priced higher online than in the store to cover the costs of Instacart helping to provide this service.

— PublixHelps (@PublixHelps) July 20, 2020
How Much Does Publix Curbside Pickup Cost?
If your order is over $35, Publix curbside pickup is free. However, if your order doesn't meet the minimum order requirement, you'll be charged a pickup fee. Keep in mind that individual grocery items cost more than in-store prices when you order curbside pickup through Instacart.
You simply need to buy enough items to qualify for the free curbside pickup service at Publix. However, you'll still pay higher than in-store prices on individual grocery items to cover the cost of service Instacart provides.
Publix and other grocery stores set these order minimums simply to make the company's time and resources worth preparing pickup orders.
If a customer only orders one or two low-ticket items, the store will end up losing time and potentially money with shopping, packing out, and bringing each pickup order to customers.
Can You Use Coupons With Publix Pickup?
If you have paper coupons for Publix, they cannot be applied to pickup orders; however, online promotions and digital coupons can be used. You will see that when certain items are added to the cart, coupons are automatically applied as they are associated with each item.
If you see an online promotion that has not automatically been applied, try adding more than one of those items to your cart, as they may have a minimum amount requirement. In that case, the promotion should then show up.
If you have any paper coupons, you can save them for in-store purchases at a later time since they can't be used for pickup orders.
Just to be clear:
1. Please reinstate your store shoppers for curbside orders
2. If you can't, pls allow tipping for the Instacart workers
3. While you're at it, please allow tipping for Publix employees who bring orders to your car. They deserve it this hard year. Pls & tnk you.

— Flipflopluvr (@SweetTeaAndMore) April 27, 2021
Do You Tip Publix Pickup?
If you place an order through the Publix website for in-store pickup, keep in mind that tips are not accepted due to the company's tipping policy. However, if you order groceries for curbside pickup through Instacart, then you can offer a tip to your Instacart shopper.
Publix employees are not allowed to accept tips from customers as it creates unfair competition between employees for certain positions.
However, if you place an order for curbside pickup, you can offer a tip since the person doing the shopping is not a Publix employee.
All Publix curbside pickups are completed by Instacart employees who very much accept and encourage tipping.
Tips can be entered directly through the Instacart app for the person who does the shopping for you. And this tip goes completely to your shopper.
It is recommended that you tip Instacart shoppers between 15% and 20% of your order total, consistent with how much you would tip any other service employee.
Hi there! You are certainly right! Customers in the U.S. can use EBT/SNAP at some Aldi, Food Lion, and Publix stores in the states listed here https://t.co/wuWTXDm2A9, in full or in part. Currently, Instacart cannot accept EBT cash. – Link

— Instacart (@Instacart) June 4, 2021
Can You Use EBT for Publix Pickup?
As of April 2021, customers can use their SNAP benefits and apply EBT payments to Publix pickup orders in select states. This is through the Instacart app and will be processed by providing your PIN when picking up your items to complete the purchase.
This new rollout makes Publix pickup more accessible for all shoppers. For those using EBT payments with Instacart, keep in mind that you will need to bring your EBT card to the pickup location.
You'll be asked to show your EBT card and enter your PIN. For now, this is how they can authenticate purchases to keep the program operating.
You can find out the full list of retailers that accept EBT cards online in your state by visiting the USDA website.
Conclusion
Now that you're familiar with the two ways of purchasing items with Publix pickup, be sure to download the Instacart app and create a login both on Instacart and the Publix website. If you're using EBT, you can save your card information through the Instacart app for quick checkout moving forward.
If you're interested in finding out more tips about shopping at Publix, check out the related articles below.
Related Articles:
Publix Delivery: How to Get Publix Grocery Delivery With Instacart
Publix Hours, Weekly Ad, Best Time to Shop, and Payment Methods
Publix BOGO: What You Should Know About Publix BOGO Sales
Publix Cakes: Your Guide to Ordering Cakes From Publix Bakery