Publix Delivery: How to Get Publix Grocery Delivery With Instacart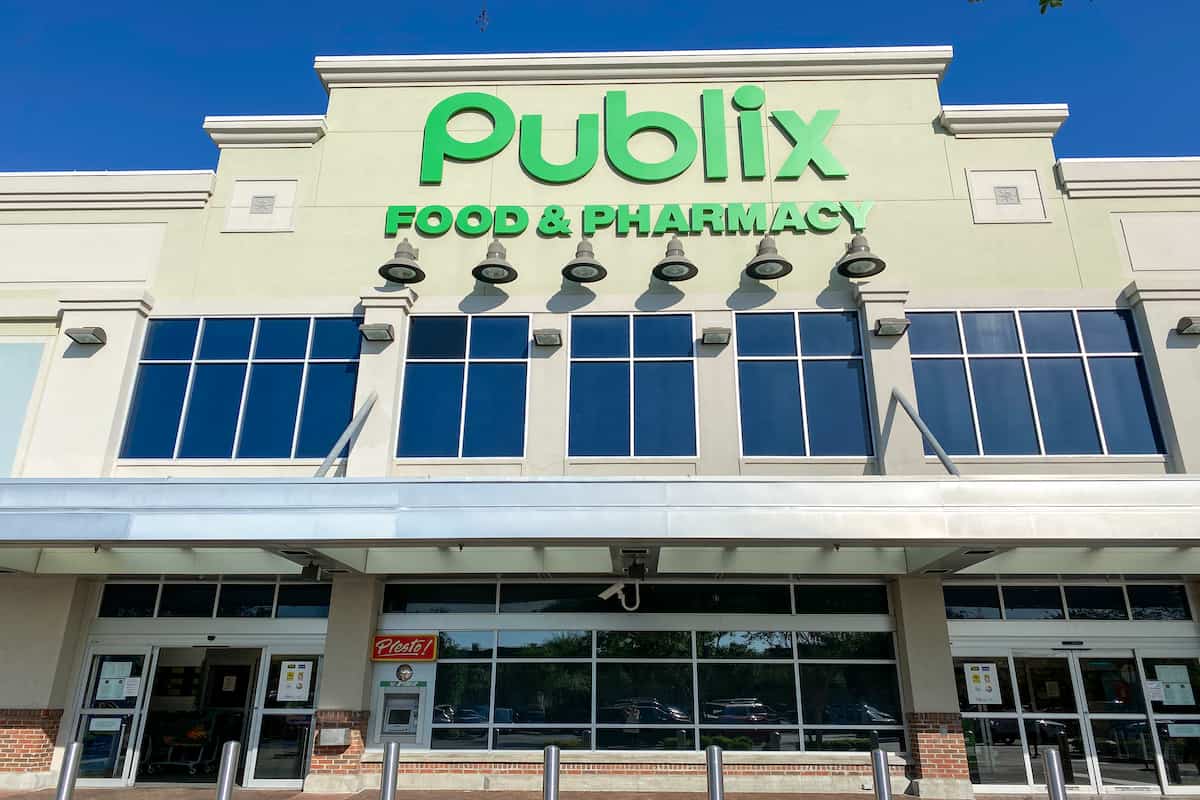 You might already love shopping at Publix if you live in the Southeast United States. Now you'll love it even more because you can get Publix groceries delivered right to your door, thanks to its partnership with Instacart.
Publix groceries, including subs, can be delivered through Instacart. The order minimum is $10. Publix delivery costs $3.99 for orders over $35 and more for one-hour deliveries or orders under $35. While most BOGOs can be used with Publix delivery, coupons cannot be used. Tips are optional, but 15-20% is recommended.
In this article, we'll cover how Publix delivery works, how much it costs, how to order through Instacart, the tipping etiquette, and more. If you haven't already, sign up for an Instacart account so you can start shopping online at Publix for delivery!
How Does Publix Delivery Work?
Publix has partnered with Instacart to provide home delivery. You can place a Publix delivery order with a minimum of $10 using the Instacart app or the website. You can even order a sub from the Publix deli for delivery. You can also use the Instacart app to communicate with your shopper to track or change your order.
You will need an Instacart account to order Publix grocery delivery. If you try to order from the store's website, it will redirect you to the Publix storefront on Instacart. Thus, most order issues will also be handled through Instacart.
The order minimum for Publix delivery is $10. In some states, certain items are restricted, including alcohol and tobacco.
If alcohol delivery is allowed in your state, you will need to be present at the time of delivery to show your ID. The following states allow alcohol delivery from Publix in most stores:
Florida
North Carolina
Virginia
Tennessee
Georgia
You can track your Publix delivery order on the Instacart app or the website. On the app, you can select an order to track under the 'Orders' tab on the bottom right of the screen.
The Instacart app displays items that your shopper has already found and the changes made to the order. This is where you approve replacements and refunds, or you can suggest an alternative.
If you forget something when you place the Publix delivery order, you can still add items if the shopper has not yet started checking out.
Either add the new items to your order in the app or message your Instacart shopper, and they will add the items for you. If an item you ordered is not in stock, your shopper will select a replacement suggested by Instacart.
Sometimes, they may not find a suitable replacement, in which case the shopper will contact you.
If you want to cancel your Publix delivery order, you will need to do so through Instacart. First, open your order on the Profile page of the Instacart app (under 'Choose Your Orders') and select 'Cancel order.'
You may be charged a cancellation fee if you cancel the order after the Instacart shopper has started shopping.
You can return items from a Publix delivery order. To return an item, you will need your digital receipt from Instacart.
You can work with Instacart's Care team by emailing or calling them, or you can go to the customer service counter of your local Publix and talk to someone there.
Any other problems with your Publix delivery order should also be reported to Instacart. To report a problem, contact Instacart Customer Service at 1-888-246-7822 or visit their Help Center.
The Publix Delivery app is managed by Instacart as they are the ones that provide the delivery service. You can chat with a member of their team at https://t.co/y7mAKCX3Hw ✻Cinthya

— Publix (@Publix) April 16, 2020
How to Order Publix Online
To order Publix online, you need to set up an account with Instacart. Then, you can use the Instacart app or the website to shop for groceries. There is also a Publix Delivery app, powered by Instacart, that you can order from. You will enter your delivery address and payment information and schedule a time for delivery.
Here are step-by-step instructions for ordering Publix delivery using Instacart:
1. Set up an Instacart account if you don't already have one.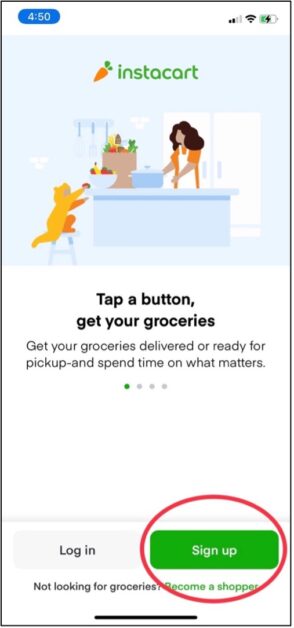 2. Enter your address and select Publix as the store you will shop at.
3. Shop for grocery items. You can search directly for items, or you can browse by department.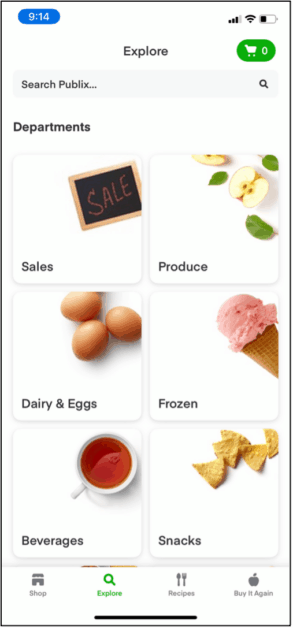 4. When you finish shopping, open your cart to review the items selected.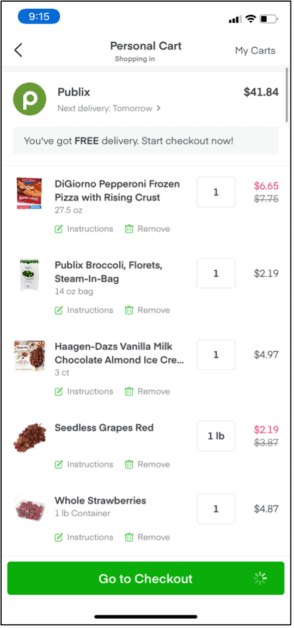 5. Go to 'Checkout' to enter delivery and payment information. Once you submit the order, an Instacart shopper will soon accept your order and start shopping.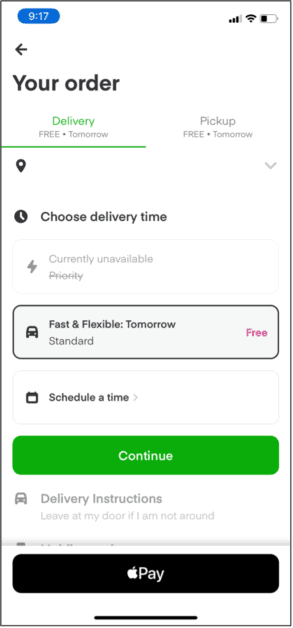 Please know that increased prices for delivery cover the cost of providing overall service and an in-store Instacart Shopper. Publix is not attempting to profit from this service.✻Cinthya

— PublixHelps (@PublixHelps) April 16, 2020
How Much Does Publix Delivery Cost?
Publix delivery fees start at $3.99 for standard orders over $35. If you choose a one-hour delivery or have a subtotal under $35, your delivery fee will be higher. You can get free delivery with an Instacart Express membership for orders over $35. Prices on individual items will also be higher to cover the cost of a personal shopper.
The Instacart Express membership provides free delivery on all Publix delivery orders over $35.
It also gets you cheaper service fees, and you will not be charged extra when ordering during peak time.
The Instacart Express membership costs $99 per year. Check out the Instacart website for ongoing promos, which often offer a free trial of the Express membership for up to a month.
In addition to delivery fees, grocery prices are also higher for Publix delivery compared to in-store prices. However, you can expect a convenient service in return for the higher prices you pay.
How Long Does Publix Delivery Take?
Publix delivery typically takes 2-3 hours, depending on the size of your order and distance from the store. You can speed up the process by selecting one-hour delivery, although this may incur additional fees. You can also schedule Publix deliveries for a 2-hour window between 8 am and 10 pm, up to a week in advance.
Larger orders will take longer for the shopper to fulfill, and long delivery distances can extend the delivery time.
You may want to schedule your order a few days ahead of time if you require the order to be delivered by a certain time.
When you go to check out, you can schedule a 2-hour window in the upcoming days during which your order will be delivered.
Good news! You can get Publix subs delivered through Instacart. Visit https://t.co/bnuog9Zupg to see if it is available in your area.😊 ➵Karleigh

— Publix (@Publix) October 30, 2020
Can You Order From Publix Deli Online?
You can order from Publix deli online using Instacart. On the Instacart app, you can add Publix subs to your delivery order. Under the department category 'Deli,' you will find a subcategory of 'Subs' from which you can order your favorite sandwiches. Your Publix sub can be delivered with any other groceries you order.
Publix has a variety of subs that you can order through Instacart. When you add a sub to your cart, you will see a popup appear with options to customize the sandwich.
The popup will allow you to select the size of the sandwich and any cheese, toppings, condiments, and extras you want to be included.
Just keep in mind the minimum order amount ($10) if you have Publix subs delivered through Instacart, especially if you do not plan to order additional groceries.
Additionally, delivery fees will be higher if your Publix deli order total is less than $35.
Can You Use BOGOs and Coupons With Publix Delivery?
Most BOGOs can be used with Publix delivery, and these are shown in the Instacart app. Printed or digital coupons cannot be used with Publix delivery. However, you can save through various deals and discounts displayed on the Instacart app. Search for deals under the 'Sales' section on the Instacart app.
To make the most out of Publix delivery, use the Instacart app or the website to check for promotions from both Publix and Instacart.
Items on sale will show their original price crossed out with the new, cheaper price next to it. In addition, you can find all discounted items under the 'Sales' category on the 'Explore' tab of the app.
Finally, in addition to Publix BOGO sales, Instacart periodically runs promotions, so check your emails or open your app to look out for ongoing promos.
"We're committed to continuing to expand EBT SNAP payments for Americans nationwide and are proud to partner with three new retailers – @Publix, @SaveMart Companies and @PriceChopper – on this important initiative," @nilamg, President of Instacart.https://t.co/13sZAJ1gx0

— Instacart (@Instacart) April 29, 2021
Does Publix Delivery Accept EBT?
Publix delivery accepts EBT to pay for SNAP-eligible items. You will need to add your EBT card to your Instacart account before ordering. You'll also need to add another payment method to pay for any fees or items not covered by SNAP/EBT. Eligible Publix stores are labeled 'Accepts EBT' in the Instacart app.
There are two payment methods accepted by Publix delivery in addition to EBT: credit and debit cards. You will need to add a credit or debit card to your account to use your EBT card.
Credit or debit cards cover non-SNAP-eligible items, delivery fees, and tips.
If you want more information on using your EBT card for a Publix delivery order, check out our article about Publix and SNAP EBT.
You can also visit Instacart's Help Center to learn more. In addition, here is our article about all the states that accept EBT at each participating store through Instacart.
Do You Tip Publix Delivery?
We recommend tipping Publix delivery drivers 15-20% of your order total. All Publix deliveries are fulfilled through Instacart, and the Instacart shoppers keep 100% of their tips. You can add a tip when you place a Publix delivery order on the Instacart app and adjust it within 24 hours after the delivery.
Instacart typically adds a 5% default tip to each order. You can increase or decrease this tip amount when placing your order. You can also adjust the tip for 24 hours after receiving your delivery.
Instacart shoppers can see the tip amount before accepting orders. Therefore, we recommend adding the tip when you place your order rather than after receiving the delivery.
This will ensure that shoppers accept your order in a reasonable amount of time.
Conclusion
Publix delivery is easy since everything can be ordered through Instacart. Instacart allows you to communicate with the shopper about your order, and it offers many of the great BOGOs and other discounts available at Publix. So order your groceries and a delicious Publix sub for delivery today!
If you're interested in finding out more tips about shopping at Publix, check out the related articles below.
Related Articles:
Publix Hours, Weekly Ad, Best Time to Shop, and Payment Methods
Publix Pickup: How to Order Groceries and Pick Up Curbside
Publix BOGO: What You Should Know About Publix BOGO Sales
Publix Cakes: Your Guide to Ordering Cakes From Publix Bakery