Your Guide to Buying Costco Gift Baskets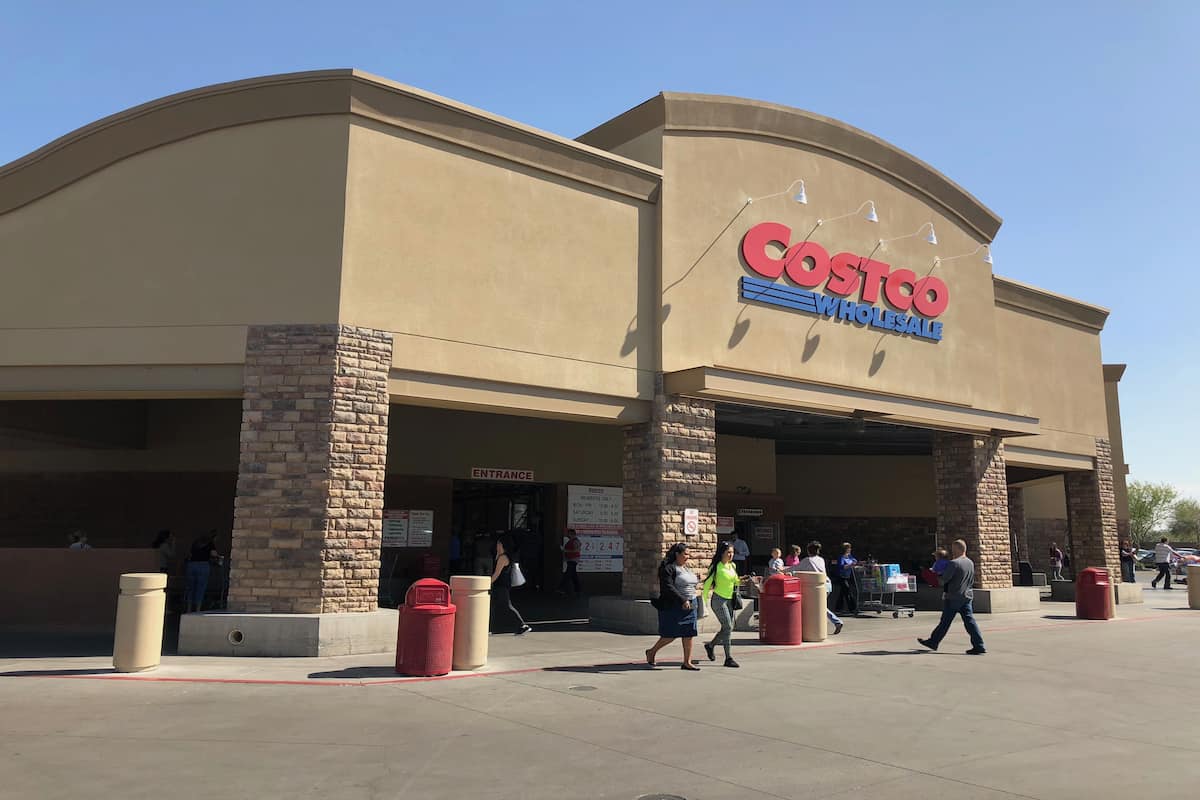 Costco is famous for having high-quality groceries available in bulk at a low cost. Now, for every occasion, Costco has a wide selection of gift baskets that your friends and loved ones will enjoy. If you are stuck on what to get someone, then look at the Costco gift baskets available at your local warehouse and online.
Costco gift baskets can be purchased online or in stores. Costco has a variety of gift baskets and sets that include fruit and nuts, chocolates, wine, and deli meats and cheeses, with prices ranging from $19.99 to $1,999. You do not need a membership to buy Costco gift baskets online; however, you do have to pay a 5% non-membership fee.
Keep reading to learn more about the types of gift baskets Costco offers, the price ranges, and whether you can have them delivered.
What Kind of Gift Baskets Does Costco Have?
Costco offers a variety of gift baskets and sets that range from $19.99 to $1,999.99 for more extravagant gift sets. Some Costco gift baskets include name-brand chocolates and wines, while others include fruits, deli meats, and cheeses.
Let's take a closer look at each gift basket category Costco offers:
1. Fruit & Nut Gift Baskets
Costco fruit and nut gift baskets are available in multiple sizes, and the prices can range from $39.99 to $99.99.
Some Costco gift baskets and towers include fruit and nuts of five to ten boxes, as well as name brands like The Fruit Company, Vacaville Fruit Company, and Rastelli Market.
These types of gift baskets are the perfect presents for nearly every occasion, including holidays, birthday celebrations, and even anniversaries or engagements.
The fruit and nuts gift baskets at Costco are even great if you just want to indulge yourself!
Other items included in the fruit and nut gift baskets are dried fruits, crackers, cookies, and meats.
Because these gift baskets come with perishable items, they are not available for delivery on the weekends, but they can be delivered Monday through Friday.
2. Deli & Cheese Gift Baskets
Costco also has a wide selection of gift baskets that contain deli meats and cheeses. Some of these gift baskets include expensive items, like caviar!
Because there are more expensive items in these gift baskets and sets, they are a little pricier, ranging from $59.99 to $1,999.99.
Brands that are included in deli and cheese gift baskets at Costco are Plaza Osetra, Fratelli Beretta, Tsar Nicoulai Caviar, Covap, D'Artagnan, Plaza de Caviar, Rastelli, and Tsar Nicoulai Estate.
Some of the gift basket options available are also organic and gluten-free.
These gift sets are an excellent choice for holidays and other celebrations. Gifting someone a spiral ham or smoked meats may even add some flair during your loved ones' gatherings.
3. Chocolates & Treats
Now, who doesn't love a good basket of chocolate or other sweets? Costco has over 87 different baskets to choose from, with several options for chocolates and other favorite sweets. These gift baskets range from $19.99 to over $199.99.
Most of the baskets include treats from well-known brand names, like:
Mrs. Fields
Ferrara's Bakery
David's Cookies
Design Pac
Mary Macleod's
Stonewall Kitchen
A'cappella
Bakery Bling
Bouchard
Deavas
Dilettante Chocolates
American Gourmet
Corne Port Royal
De Milan
Gudrun
Guylian
Haribo
Isabelle
Mother Earth Coffee
Neuhaus
Rocky Mountain Chocolate Factory
Sander
TRE Olive
Some gift baskets also include Costco's brand, Kirkland Signature, and there are also Godiva gift baskets and sets at Costco.
Most of these gift baskets are great for birthdays, anniversaries, holidays, and even "thinking of you" or "get well soon" gifts.
Costco also has specific gift baskets and towers available for Christmas to send to your family, friends, or even colleagues.
If the gift basket does not contain perishable items, these gift baskets can be delivered over the weekend.
4. Wine Gift Sets
If you are looking for a gift for a wine lover, then Costco wine gift baskets are a perfect choice.
Costco has over thirty wine gift baskets and sets to choose from, and some of them even include other snacks that go well with the wine.
Wine gift baskets range from $69.99 to $329.99 and contain several variations, including Bordeaux, champagne, cabernet sauvignon, merlot, pinot noir, prosecco, and rose blend. The wines come from various parts of the world.
Most wine gift sets include wines from well-known brands and vineyards, including Costco's own brand Kirkland Signature. Other brands that are in Costco gift baskets are:
Wine Country
19 Crimes
Caymus
Chalk Hills
Chateau Bel Air
Chateau Haut Peyruguet
Chateau St. Jean
Cheval des Andes
Dom Pérignon
Grand Vins de Bordeaux
Louis Roederer
M. Haslinger
Marques de Toledo
Tour de Segur
Vielle France
Currently, all Costco wine gift sets can only be shipped to California addresses.
Costco wine gift sets are also great for a variety of occasions and events, like holiday parties, birthday celebrations, anniversary parties, and more.
Costco even has special wine sets, like their wine advent calendar, which only comes out during the holiday season.
Does Costco Deliver Gift Baskets?
Costco gift baskets are available to purchase online and can be delivered directly to your loved one's doorstep. However, some gift baskets may only be delivered to certain locations and have different shipping regulations.
You can order Costco gift baskets directly to your loved one's doorsteps; however, there may be some strings attached to certain gift baskets and sets.
Gift baskets that include perishable items, like fruits or cheeses, can only be delivered Monday through Friday and not on the weekends.
Costco gift basket delivery orders placed after Wednesday, 1 PM EST, will ship the following Monday.
Delivery is also available for some gift baskets for those in Alaska, Hawaii, and Puerto Rico; however, an additional fee may apply when shipping to those states.
Gift baskets purchased online can also be returned at any of the 800 Costco warehouses.
Currently, all online wine purchases at Costco, including their gift sets and wine advent calendar, can only be delivered to California addresses.
Other gift sets that include chocolates or other non-perishable treats do not have any shipping regulations.
Does Costco Have Gift Baskets in Store?
Costco gift baskets can be purchased at their warehouses, but some gift baskets may not be available. In addition, the gift baskets and sets you can buy will depend on your local warehouse, so make sure to check what they have available.
While Costco sells gift baskets and sets at their stores, certain ones may not be available.
So if you are looking for a certain gift set that you saw online, make sure to check in with your local Costco warehouse to see if the set is available in-store.
The best way to contact your local Costco warehouse is through their customer support line.
To contact your local warehouse, go to "Find a Warehouse" at the top of the Costco homepage and enter your zip code. Then, look for your warehouse within the results and dial the number listed.
If the gift basket you are looking for isn't available at the warehouse, you can also buy the gift baskets online and have them shipped to your loved ones.
How to Buy Costco Gift Baskets Online
To order a Costco gift basket online through their app or the website, you need to have a Costco account. You do not need to have a membership; however, you will be charged a 5% surcharge if you do not have one. Available delivery options will be communicated to you during checkout.
Below is a step-by-step guide to buying a Costco gift basket online using the Costco app:
1. Go onto your Costco mobile app, then click "Gift Baskets" at the top, which is in between "Daily Deals" and "Same Day."
2. Browse through the available gift baskets in the category. Costco will also indicate which gift baskets are out-of-stock in this section. Here, we'll choose the Golden Gala Gift Basket.
3. Once you select your gift basket, add it to your cart at the bottom of the app with "Add to Cart." Here, you can also adjust the quantity and view what is included in the gift basket or set.
4. A pop-up will come up after to confirm the item, and if you are ready for checkout, click on "View Cart" and then proceed to check out on the next screen.
5. Once you click "Checkout," you will be prompted to sign in to your online Costco account. Note that this is different from your membership account. Add your login credentials on this screen or create an account if you do not have one already.
When creating an account, you will also be asked to include your membership number, but this is optional. However, you will be charged a 5% fee if you do not add your Costco membership information.
6. After you sign in, add your shipping address and click "Continue to Payment" when ready.
7. Then, add your payment method. Costco takes almost all major credit cards, including Visa, Mastercard, and Discover.
If you have a Costco Shop Card, you can apply that here as well. Under "Payment Method," you can also add your Billing Address or mark it the same as the shipping address to autofill your information. When ready, click on "Continue to Shipping Options."
8. Here, click on which shipping option you would like for your review. Standard shipping and handling are already included in the price. However, express shipping will have an extra fee. Under shipping options, you can also add a gift message for your basket.
Once ready, click "Place Order" to complete your purchase.
You can also purchase Costco gift baskets on their website, and the process is the same as doing so on the app!
What Are the Best Costco Gift Baskets?
While some Costco gift baskets are best for the holidays, others are the perfect gifts for birthdays or telling your special someone that you care for them. The best gift basket depends on the occasion you are buying it for!
Whether it's for Christmas, Easter, a birthday, or even for someone you want to tell "get well soon," Costco has a gift basket for every occasion.
If you aren't sure where to start, here are some of our recommendations!
For the holidays, you want to find a gift basket that the whole family can share. One that is perfect for cozy winter nights with the family is the Happy Holiday's Hot Cocoa Crate.
The Happy Holiday's Hot Cocoa Crates includes an assortment of different treats, including sea salt caramels, mint chocolate cookie sandwiches, mint puffs, and more. It also contains two milk chocolate balls with marshmallows inside.
Another great Costco gift basket for Christmas is the Godiva Red & Gold Holiday Trunk. First off, you can't really go wrong with Godiva chocolate!
This gift set includes a variety of chocolate snacks, including chocolate-covered pretzels and raisins, graham crackers, dessert truffles, and milk chocolate bars. It also includes a delicious Godiva Chocolate Truffle Coffee.
If you are looking for an Easter gift basket or set, then Costco's Vacaville Fruit Basket is a great option.
It has a colorful variation of dried fruits, nuts, meats, and cheeses, which can be paired with your loved ones' favorite wines. This is also a great gift basket for birthdays!
For those who have a wine lover in their family, check out the Decoy Two Bottle Wine Gift Set.
This is a great gift for both holidays and birthdays. It features white and red wines and comes with two wine glasses.
In addition, it comes with snacks that pair well with wines, like rich truffles, chocolates, and crackers with a roasted garlic dip mix.
If you are looking for a "get well soon" gift set, or to tell someone that you're thinking of them, then we recommend the Mrs. Fields Get Well Soon Bear & Cookie Crate.
Not only does the gift set come with an adorable plush teddy bear dressed in scrubs, but it also comes with a variety of delicious Mrs. Fields cookies and brownie bites.
Conclusion
Costco gift baskets come at affordable prices and can be delivered directly to your loved ones' doorsteps. In addition, you do not need to be a Costco member to buy a gift basket online. All the gift baskets are pre-packaged, so you also won't need to struggle to wrap them before giving them to someone else!
Finding the perfect gift for your loved ones can be tricky. But if you know that they like wine, chocolate, or different fruits and nuts, then Costco gift baskets are a great option!
If you're interested in finding out more Costco shopping tips, check out the related articles below.
Related Articles:
Everything You Need to Know About Costco's Hours
Here's What You Need to Know If You Lost Your Costco Card
Costco Cakes: Your Guide to Buying Cakes at Costco
14 Things to Know When Buying Liquor at Costco