The Most Popular Soups at Olive Garden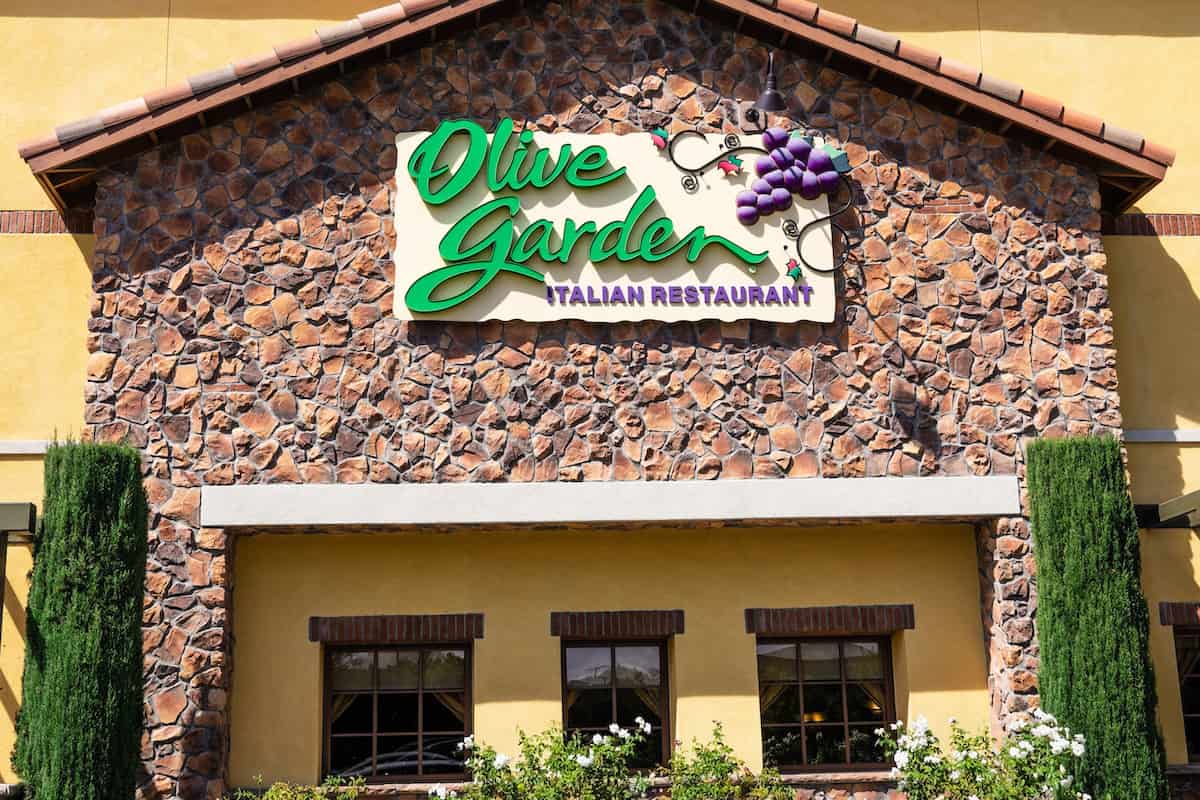 When you think of Italian food, you probably imagine a plate full of pasta and perhaps some garlic bread on the side.
But you can't forget about the soup as it is one of the daily staples in Northern Italy, and Olive Garden has long been known for its delicious soups.
You may have come across Olive Garden's famous "Never-Ending All You Can Eat" policy regarding soups, salads, and breadsticks.
When you order soup at Olive Garden, you can have unlimited refills at most locations if you dine in the restaurant (take-outs do not have the refill benefits).
So if you are a soup person, Olive Garden is where you can have all the soup to your heart's content.
The Olive Garden soup menu is not extensive but offers the classic favorites we all know and love.
In this article, we'll introduce you to the 4 best Olive Garden soups to help you decide which one to order during your next visit!
Chicken & Gnocchi Soup
Olive Garden's Chicken & Gnocchi is a creamy, savory soup that combines tender chicken, pillowy Italian gnocchi dumplings, and a wealth of spinach.
The soup also contains creamy Alfredo sauce made from heavy cream, Parmesan cheese, garlic, and butter.
This combination creates a delicious flavor profile that will leave you wanting more.
The flavors in this soup are well-balanced and make for an incredibly comforting meal.
The chicken is cooked to perfection, moist and tender, while the spinach is tender but not mushy.
The gnocchi is cooked al dente and provides a nice chewiness to the soup.
Lastly, the Alfredo sauce adds a rich creaminess that ties it all together beautifully.
This Olive Garden soup pairs perfectly with their fresh salad or crusty breadsticks.
For those looking for something heartier, it also goes very well with grilled chicken, salmon, or steak.
Finally, if you're looking for something sweet to finish your meal, top it off with Warm Italian Doughnuts or another of Olive Garden's desserts.
Nutritional Information:
230 calories, 11g protein, 22g carbohydrates, 12g fat
Pasta e Fagioli Soup
Pasta e Fagioli Soup from Olive Garden is like a hug in a bowl.
It has the perfect combination of savory and sweet, with a hint of spice.
This hearty and delicious soup is excellent for any time of year, especially during colder months when you need something to warm your soul.
The soup is made with ground beef, diced tomatoes, white and red beans, carrots, celery, onions, and tubetti pasta, all simmered together in a tomato broth base.
The flavors meld together to create a rich and flavorful soup that is sure to be loved by almost everyone.
It's also a great way to get your daily dose of vegetables, making it a nutritious option.
This soup pairs well with Olive Garden's breadstick or a side salad for an easy meal.
Nutritional Information:
150 calories, 8g protein, 16g carbohydrates, 5g fat
Zuppa Toscana Soup
This Tuscan-inspired soup is made with spicy Italian sausage, russet potatoes, fresh kale, and a creamy broth.
The rich, savory combination will send your taste buds into overdrive.
It has a blend of flavors that are slightly salty but also peppery and herby at the same time.
The best part is the soup's creaminess, which adds just enough depth without overwhelming your palate.
Although spicy sausage is used to make this soup, the spice is not too overpowering and plays nicely with the rest of the ingredients.
The potatoes also provide a nice texture to the Zuppa Toscana Soup, while the kale adds a lot of fiber and nutrients.
It's perfect for those cold winter nights when you need more than just a cup of hot cocoa to warm you up!
Nutritional Information:
220 calories, 7g protein, 15g carbohydrates, 15g
Minestrone Soup
The Minestrone Soup is the most famous Italian soup, and Olive Garden does it justice.
This classic vegetable soup is made with a tomato-based broth with carrots, celery, onions, beans, kidney beans, and pasta.
Some herbs are also thrown in for good measure – basil, oregano, and parsley – making this soup as flavorful as it is nutritious.
It's warming, and the comforting flavor is perfect when you need something simple but filling.
It will leave your stomach feeling full without being weighed down by heavy cream or other dairy ingredients in Zuppa Toscana or Chicken & Gnocchi Soup.
It also makes a great starter to your meal and can be enjoyed alone or with one of Olive Garden's entrees.
I love pairing it with Chicken Parmigiana or a hefty bowl of Spaghetti with Meatballs.
The combinations are endless, so get creative and enjoy!
Nutritional Information:
110 calories, 5g protein, 17g carbohydrates, 1g fat
Conclusion
Olive Garden offers a variety of delicious soups that can be enjoyed alone or as part of an entrée.
From the classic Minestrone to the spicy Zuppa Toscana, there's something for everyone on the Olive Garden soup menu.
Each soup has its own unique flavor and texture, making them a great way to add variety to any meal.
Not only are the Olive Garden soups delicious, but they're also nutritious and a great way to get in some extra vegetables or protein.
So next time you visit Olive Garden, try one of their popular soups!
For more information about Olive Garden, check out the articles below.