The Most Popular Appetizers at Olive Garden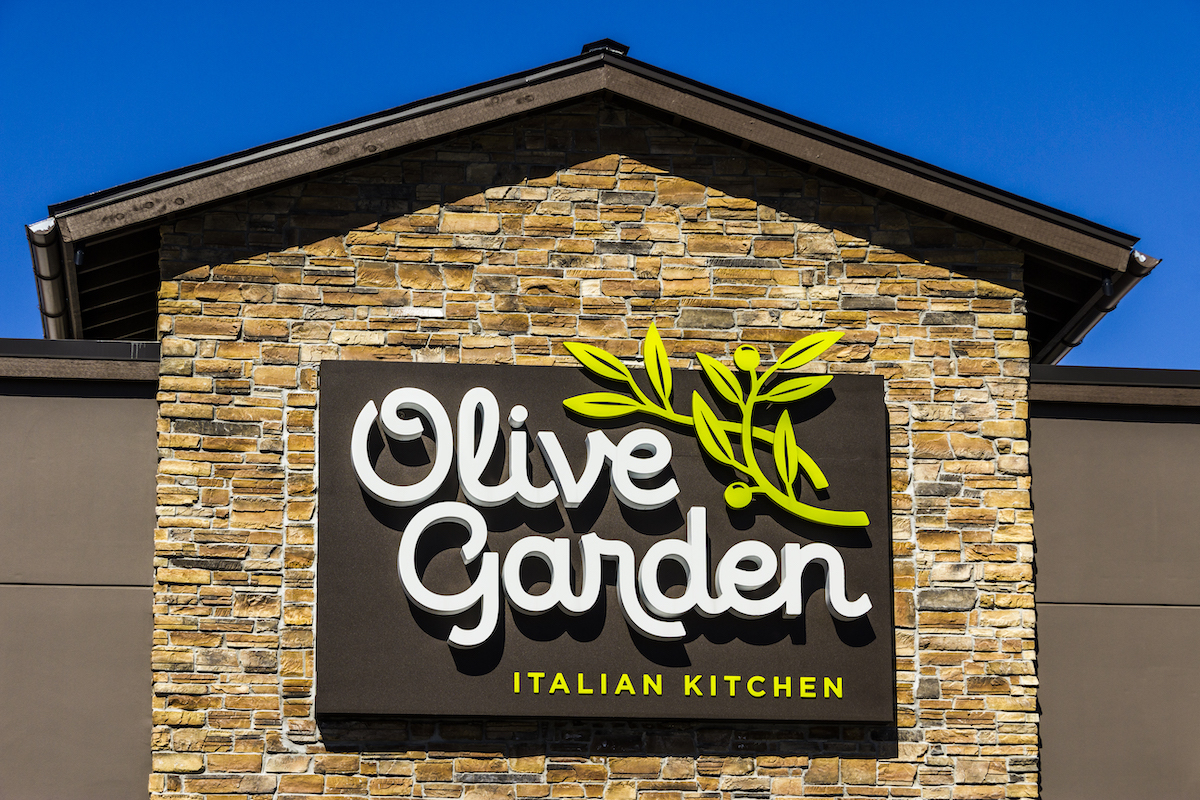 Olive Garden is a great place to go if you're looking for delicious Italian-inspired cuisine.
The menu at Olive Garden is extensive, with a variety of delicious items, but one of my favorite sections of the menu is the appetizers.
Olive Garden offers a selection of appetizers that can be great as a small snack or starter dish to share with your friends and family.
But if you're anything like me, deciding what to order can be difficult because everything seems so appetizing.
To make your decision easier, here are the 10 best Olive Garden appetizers and why they stand out from the rest.
10. Breadsticks
Olive Garden's Breadsticks are known for their delicious buttery taste and texture.
Unlike many other dinner rolls or store-bought breadsticks that can be dry, these breadsticks stay soft and moist even after being brushed with olive oil.
They also have a subtle sweetness that pairs perfectly with savory dishes like soup, pasta, or salads.
And let's not forget about Olive Garden's signature garlic-salt topping.
It adds enough flavor to make these already delicious treats even more irresistible.
Depending on your appetite and the meal size, you can get either 6 or 12 breadsticks per order.
Nutritional Information:
6-Breadsticks: 840 calories, 24g protein, 150g carbohydrates, 15g fat
12-Breadsticks: 1,680 calories, 48g protein, 300g carbohydrates, 30g fat
9. Dipping Sauces
Olive Garden's Dipping Sauces are the perfect option if you are looking for a simple and not too-filling appetizer to whet your appetite.
The dipping sauces at Olive Garden include the 5-Cheese Marinara Sauce, Alfredo Sauce, and original Marinara Sauce.
Each sauce is made with fresh ingredients that bring out the flavor of each dish.
Depending on how many people you're dining with, you can choose between the regular and large options.
The regular option contains 4 oz. of sauce and four breadsticks, whereas the large option has eight oz. of sauce with eight breadsticks.
Nutritional Information:
Original Marinara (4 oz): 90 calories, 1g protein, 11g carbohydrates, 5g fat
5-Cheese Marinara (4 oz): 220 calories, 5g protein, 11g carbohydrates, 17g fat
Alfredo (4 oz): 220 calories, 4g protein, 3g carbohydrates, 22g fat
8. Lasagna Fritta
As a fan of Italian food, I always look for great dishes that satisfy my cravings for pasta.
Recently, I stumbled upon Olive Garden's Lasagna Fritta – a dish quickly becoming one of my favorite meals.
This crispy, cheesy delight is the perfect combination of savory and crunchy flavors, making it an absolute feast for the senses.
Lasagna Fritta is essentially lasagna noodles coated in a crunchy crust of Italian-seasoned breadcrumbs and deep-fried until golden brown.
It is then topped with meat sauce, parmesan cheese, and creamy alfredo sauce.
The beef and Italian sausage in the meat sauce add a subtle spiciness to the dish, which perfectly balances out the creamy alfredo sauce and cheese.
The crunchy crust is also delicious and adds an extra layer of texture to the overall dish.
Nutritional Information:
1,130 calories, 35g protein, 73g carbohydrates, 71g fat
7. Fried Mozzarella
Olive Garden's Fried Mozzarella is a classic Italian appetizer featuring eight crunchy mozzarella sticks served with a side of marinara sauce for dipping.
The mozzarella sticks are lightly breaded and fried until golden brown, resulting in a delicious crunchy exterior and warm, gooey interior.
The mozzarella sticks are made from 100% real mozzarella cheese and contain no artificial flavors or preservatives.
The seasoned flour contains spices such as garlic powder, paprika, oregano, and parsley flakes, giving the fried mozzarella its signature flavor.
Each bite bursts with garlicky goodness from the seasoned flour combined with the salty flavor from the melted cheese.
It's the perfect start to your meal or snack for those looking for something fast but delicious.
Nutritional Information:
800 calories, 34g protein, 48g carbohydrates, 49g fat
6. Toasted Ravioli
Toasted Ravioli is a classic Italian-American dish that originated in St. Louis.
It is made by lightly coating cheese ravioli in Italian breadcrumbs before deep frying them until golden brown.
The result is a crunchy exterior and melted cheese center that tastes like an elevated version of your favorite mozzarella stick snack.
At Olive Garden, the Toasted Ravioli is topped with a sprinkle of parmesan cheese and served with a marinara sauce for dipping.
This appetizer can be enjoyed on its own or as part of a larger meal.
It's also great to share with friends and family, as they can grab one and enjoy the cheesy goodness.
Nutritional Information:
650 calories, 24g protein, 78g carbohydrates, 30g fat
5. Stuffed Ziti Fritta
Stuffed Ziti Fritta is an appetizer served at Olive Garden that features ziti pasta filled with ricotta cheese, mozzarella, and parmesan cheeses.
The dish is then lightly fried, topped with more melted mozzarella cheese, and served with a side of marinara sauce for dipping.
The ingredients are all fresh and high-quality, and the marinara sauce is made from vine-ripened tomatoes and herbs like oregano and basil.
The creamy ricotta, gooey mozzarella, and nutty parmesan cheeses provide the perfect contrast to the crunchy fried pasta shells.
The marinara sauce adds just enough acidity to balance out all of that rich creaminess.
Altogether, it makes for an incredibly comforting dish.
It is an excellent option if you're looking for something rich and indulgent that still manages to be light and flavorful.
Nutritional Information:
500 calories, 27g protein, 40g carbohydrates, 26g fat
4. Spinach-Artichoke Dip
Olive Garden's Spinach-Artichoke Dip is a rich and delicious appetizer that consists of creamy spinach, artichoke hearts, parmesan cheese, cream cheese, mozzarella cheese, garlic, and spices all blended into a thick dip.
It usually comes with crispy flatbread chips that are perfect for scooping up every bit of all that cheesy goodness.
This appetizer is great to share with friends and family or enjoy as a snack on its own.
It's also the perfect accompaniment to any Italian-inspired meal, especially if you're looking for something other than tomato sauce.
It's milder than other dips, so it won't overpower the flavor of the food you're eating and is also much creamier.
The Spinach-Artichoke Dip has become one of Olive Garden's most popular appetizers due to its unique flavors and creamy texture.
It's a great option for those who love Italian food but don't necessarily want to commit to an entire meal.
However, I must warn people on dates to tread carefully with these appetizers as the spinach can get stuck between your teeth easily!
Nutritional Information:
1,160 calories, 37g protein, 70g carbohydrates, 76g fat
3. Shrimp Fritto Misto
If you love fried food, you'll love Olive Garden's Shrimp Fritto Misto.
This appetizer is perfect for any seafood lover, as it includes crispy lightly-battered shrimp, bell pepper, and onions that are all fried until golden brown.
The shrimp is perfectly cooked with a delicate crunchiness that pairs wonderfully with the bell pepper and onion.
The appetizer is served with a side of marinara sauce and spicy ranch dressing, which adds a nice acidity to the fried goodness.
It's also great for sharing as it can easily be divided into smaller portions for multiple people to enjoy.
Nutritional Information:
1,280 calories, 35g protein, 101g carbohydrates, 79g fat
2. Calamari
Calamari is a Southern Italy dish made with squid or cuttlefish that has been battered and deep-fried.
At Olive Garden, this popular dish is served as an appetizer and comes with marinara sauce, spicy ranch sauce, and lemon wedges on the side.
Olive Garden's Calamari is made with fresh squid that's lightly breaded and fried until golden brown.
The restaurant also adds garlic butter, parmesan cheese, parsley flakes, salt, and pepper to the batter before frying it in hot oil.
This gives the calamari a unique flavor you won't find anywhere else!
The texture of the calamari itself is perfectly cooked, crispy on the outside but still tender on the inside.
And when you dip it into the marinara sauce or squeeze some lemon juice over it, the combination is absolutely delicious!
If you want to make it even better, I highly recommend pairing your calamari with a glass of white wine, beer, or something fizzy.
You could also order some olive oil toast or garlic bread to enjoy alongside your meal – they both go great with this dish.
Nutritional Information:
670 calories, 24g protein, 48g carbohydrates, 42g fat
1. Meatballs Parmigiana
One thing that is sure to make your mouth water is Olive Garden's signature appetizer, the Meatballs Parmigiana.
The meatballs are made with pork, beef, fresh herbs, garlic, onions, seasonings, and breadcrumbs for extra texture.
These ingredients combine to create a savory yet juicy bite every time.
This dish is so good because it combines all the flavors of an Italian-American classic into one delicious meal.
The blend of herbs and spices in the meatballs gives them a unique flavor that pairs perfectly with the marinara sauce.
And once you add that gooey mozzarella cheese on top, it creates an irresistible combination that will have your taste buds begging for more.
Olive Garden's Meatballs Parmigiana goes exceptionally well with other Italian dishes such as spaghetti, fettuccine alfredo, or even a side salad if you're looking for something lighter.
You can also pair it with some crusty Italian bread or garlic toast for a crunchy texture contrasting each bite.
With five large meatballs in each serving, it's sure to fill you up without leaving you feeling heavy.
But if you want to save room for other items, you can always share with your friends and family or pack the rest for leftovers to enjoy later.
Nutritional Information:
1,040 calories, 40g protein, 14g carbohydrates, 83g fat
Conclusion
Olive Garden is the perfect place to go when you're looking for a delicious Italian meal that won't break the bank.
Whether you're in the mood for a classic dish like lasagna or something lighter like their soups and salads, you can be sure that you will find a delicious option to satisfy your taste buds.
One of the most popular sections of the Olive Garden menu is the appetizers.
Their selection of appetizers makes it easy to find a small snack or starter dish to share with your friends and family.
So the next time you're at Olive Garden, take a look through their appetizer menu and pick one of the options on our list.
No matter what appetizer you choose, you can rest assured that the food at Olive Garden will be both delicious and filling – Bon Appétit!
For more information about Olive Garden, check out the articles below.