6 Ways to Get Free Food at McDonald's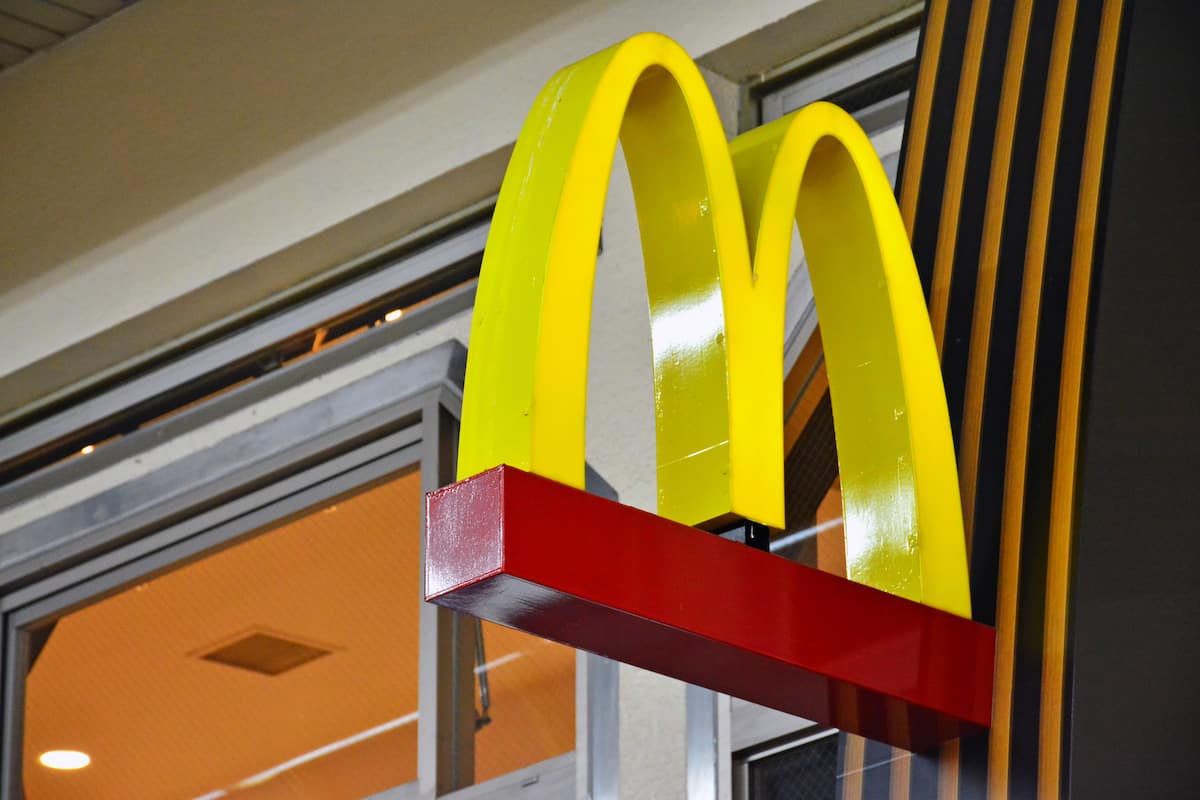 McDonald's is known for being fast, affordable, and having a distinct menu beloved around the world. If these reasons are not enough to love the golden arches, maybe the many ways to get free food at McDonald's will be more enticing.
While McDonald's has always catered to their customers, technology has brought us new and easy ways to save. Most ways to get free McDonald's food are through its mobile app.
Customers get free food for downloading the McDonald's app, for being a first-time user, and on their birthdays.
There are also daily specials and numerous other ways for savvy shoppers to find discounts and save. Free McDonald's food is no secret; it just requires knowing where to find it!
In this article, we'll explain the six ways to get free food at McDonald's and several other discounts and coupons you can use to save money on your next meal.
1. Download the McDonald's App for Instant Rewards
Downloading the McDonald's App is the key to getting free food.
You get instant rewards as soon as you download the app and have continued access to free food through different discounts and promotions.
You'll get a coupon for a free order of large fries just for downloading the app, which of course, is also free.
If that's not enough, McDonald's offers first-time users an additional exclusive deal, such as a free 10 pc. Chicken McNuggets.
McDonald's also offers other discounts and freebies every day.
However, they change regularly, so you'll have to check back before each order to see what the current specials are.
The following are some deals you can expect to see on the McDonald's app:
Free Large Fries with Any Purchase
Buy 1 Get 1 Free on Signature Crafter Sandwiches
A Free Happy Meal with the Purchase of a Combo Meal
Free Medium Fries and a Drink with Every Signature Crafter Sandwich Ordered
Redeeming these deals is as easy as choosing your favorite, then completing your order and picking it up at a participating location.
pricing can vary by location for a number of reasons. you can always download our app for the latest deals! 😊

— McDonald's (@McDonalds) June 21, 2022
2. Sign up for the McDonald's Newsletter
The McDonald's newsletter is a great resource for every McDonald's fan!
It's filled with the latest news and updates so that you're always aware of the newest specials and menu items, and you can easily sign up on their website.
What makes it worth subscribing to, however, are the exclusive discounts that will also get sent to your inbox.
Although the McDonald's app gives us tons of great specials, there are some that you can only get through the newsletter.
Our favorite is a coupon for every new item your local McDonald's adds to their menu.
The newsletter is also the easiest way to receive regular updates whenever the discounts and free items on the McDonald's app change.
3. Take Advantage of the MyMcDonald's Rewards Program
One of the best ways to get your favorite McDonald's menu items for free is by using their Rewards program.
It's often an overlooked part of the app, but it's a great way to collect points that can later be used for free stuff.
Any orders placed through the app will automatically earn you rewards points, making this the easiest method.
However, you can also earn points when you order in person by showing the cashier your 4-digit code.
Find the code by selecting "Earn Points" in your McDonald's app and be sure to show it to your cashier each time you order to earn points from every purchase.
You'll earn 1,500 points for every $15 spent, which can be collected to redeem higher-value items for free.
You can reach four tiers using MyMcDonald's Rewards points, and each tier unlocks new menu items.
The following chart will show you the options for each tier so you can choose whether to redeem your points right away or save them up for something better.
1,500
Points
3,000
Points
4,500
Points
6,000
Points
Free

Hash Browns, Vanilla Cone, McChicken, or Cheeseburger

Medium Fries, Sausage Burrito, 6 pc. McNuggets, or Large Iced Coffee

Large Fries, Large Frappe, Filet-O-Fish, or Sausage McMuffin with Egg


Bacon Egg and Cheese Biscuit, Big Mac, Quarter Pounder with Cheese, or Happy Meal

McDonald's Rewards Points With Free Food Options
When you're ready to redeem your free item, simply go to the McDonald's Rewards tab in your mobile app and choose your freebie, then either add it to your order or select "Use at Restaurant."
It's never too late to sign up for rewards my friend 😎

— McDonald's (@McDonalds) December 3, 2021
4. Fill Out the Survey on the Receipt
Although many of us habitually throw the receipt out with the rest of our trash, anyone wanting some McDonald's free food may want to think again.
A link to a short customer satisfaction survey is included at the bottom of every receipt, and filling it out will earn you free food on your next visit.
The exact rewards vary, but they're usually a coupon for free fries or a Buy 1 Get 1 Quarter Pounder with Cheese.
What makes this option even better is that you can earn with every single order.
Each coupon has a unique 26-digit code you'll have to enter when filling out the survey, so there are no limitations to how many a person can redeem.
the survey receipt can only be redeemed for the item listed on the receipt, Nickie.

— McDonald's (@McDonalds) February 10, 2022
5. Enjoy a Free Birthday Dessert
Birthdays are one of the best times for free stuff, including free food at McDonald's.
To help you celebrate your special day, McDonald's offers a free birthday dessert through their mobile app.
McDonald's has given out free birthday goodies for many years, but their offer has changed over time.
While they used to give kids a free Happy Meal on their birthday, anybody can now get a free dessert through the app.
Before your actual birthday comes around, McDonald's will send you a coupon to use for either a free apple pie or a free ice cream.
You can redeem your treat at any participating McDonald's restaurant between receiving it and its expiration date.
it most certainly does. sign up, update your birthday under your profile and enjoy!

— McDonald's (@McDonalds) June 20, 2022
6. Get Free Coffee Through the McCafe Loyalty Program
If you're a coffee drinker, this is a free McDonald's reward you'll want to know about!
Not only does McDonald's offer the MyMcDonald's Rewards Program, but they offer the McCafe Loyalty Program as well.
It can be found inside the mobile app, and it will give you a free coffee for every 5 you purchase.
Like other McDonald's rewards, there are no limitations to how many of these you can redeem, so drink up! The more coffee you buy, the more you will get for free.
What makes this deal even better is that you can save a decent amount by buying coffee at McDonald's rather than big coffee chains.
You also won't lose out on quality, as McDonald's coffee is made with a delicious, 100% Arabica Medium Roast bean.
hypothetically how many hypothetical reward points would you give yourself if we launched a hypothetical MyMcDonald's Rewards program (hypothetically)

— McDonald's (@McDonalds) July 8, 2021
Bonus: The Best McDonald's Discounts
The mobile app gives us some great options for getting free food at McDonald's, but there are even more ways to get amazing discounts.
Next, we'll review some of our favorite discounts and hacks that will get you more for less at McDonald's.
Utilize Gift Cards
There are countless websites that offer coupons and gift cards to popular restaurants and retailers, and they often include McDonald's.
Popular sites to offer McDonald's gift cards at discounted prices include Groupon and Raise.
Although a discounted gift card isn't technically free, it will increase your buying power.
Purchasing a $50 gift card for the discounted price of $30, for example, gets you a free $20 worth of food and drink.
Gift cards aren't store-specific, nor do they expire, making this a great way to save money at McDonald's.
Leave Out the Ice to Get More Pop
This hack is relatively common knowledge, yet it's easy to forget when ordering, so let's review it.
McDonald's will fill your cup with ice when you order pop, then fill the remaining space with soda.
If you want more pop for your dollar, all you have to do is request less or no ice, and your drink will suddenly last much longer.
In fact, leaving out the ice can get you as much as double the pop you would have gotten otherwise.
Order More Nuggets
Ordering more might not sound like the best way to save money, but when it comes to Chicken McNuggets, a larger order will get you more bang for your buck.
Depending on which size you order, the price difference per nugget can vary by as much as 20 cents.
While the average price of a 4-piece Chicken McNuggets box is $1.89, a 40-piece order costs only around $10.99, depending on your location.
That comes to approximately 47 cents per nugget on the 4-piece order versus 27 cents per nugget for a 40-piece box.
That means if you're ordering for a group, it makes more sense to purchase one large order of McNuggets than several small orders.
Take Advantage of Special Discounts
McDonald's offers several discounts that can help anyone who qualifies save money.
The following groups of people can commonly enjoy discounts at McDonald's:
Seniors
Teachers
Military
Employees
Many participating McDonald's restaurants offer seniors 50 and older a 10% discount on food and drinks.
Educators and military personnel can both find discounts throughout the year.
Examples from previous years include free breakfast for educators during Teacher's Appreciation Week and 10% off for veterans on Veteran's Day.
Another sure way to get a regular discount is by working for McDonald's.
Employees receive a 30% discount at all McDonald's restaurants in addition to a benefits package.
Conclusion
McDonald's offers several ways to get free food; all you need to do to get started is download their mobile app. After that, you can take advantage of free daily offers, earn points with every purchase, and even grab a special treat on your birthday.
On top of this abundance of free items, there are also many ways to purchase McDonald's food at a discounted price, keeping the fast-food chain a forerunner for bargain comfort food.
For more information about McDonald's, check out the articles below.
Related Articles: