What Exactly Is the Chick-fil-A Sauce and What Does It Taste Like?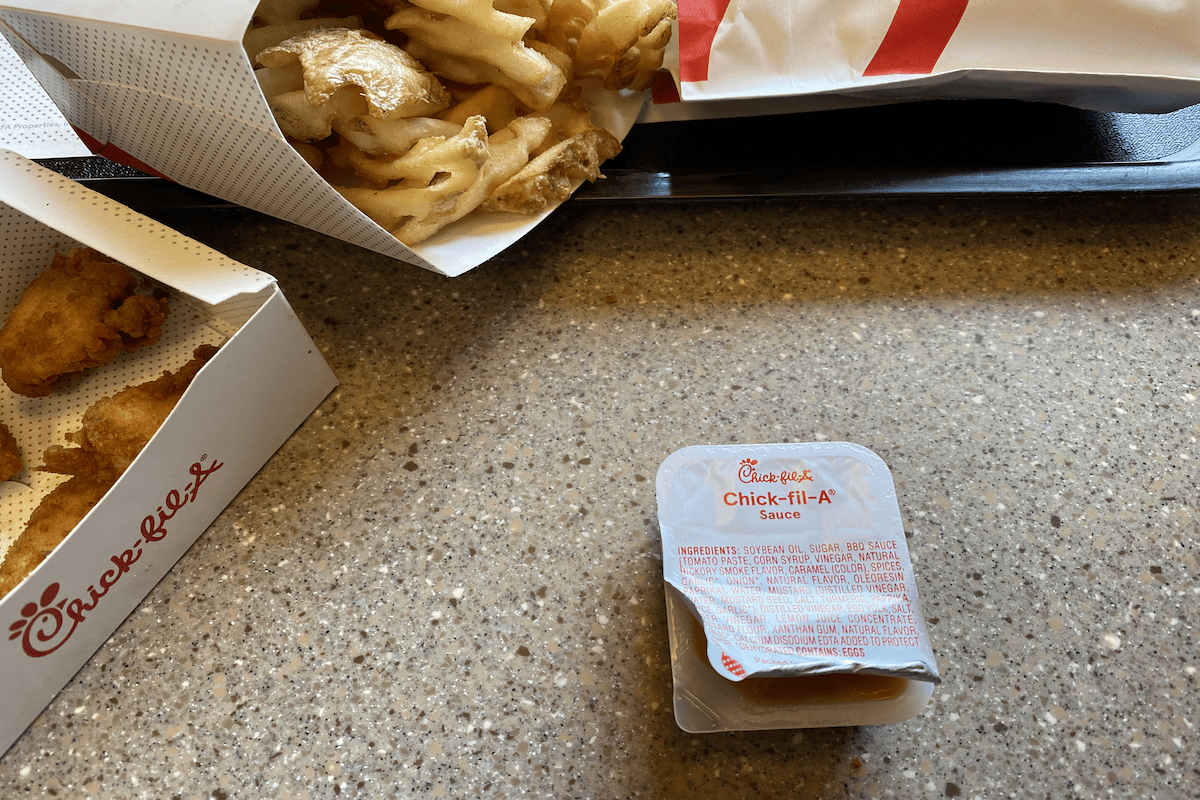 When the Chick-fil-A sauce was introduced to the menu in 2006, it quickly became the restaurant chain's most popular sauce, and for good reason. According to many superfans, it's the most unique-tasting of all Chick-fil-A dipping sauces and pairs well with pretty much any item on the menu.
If you're wondering what exactly the Chick-fil-A sauce is and what it tastes like, I've got you covered. I've taste-tested it with Chick-fil-A nuggets, waffle fries, and chicken sandwiches to find out if it's really worth the hype. Let's get into it!
What Is the Chick-fil-A Sauce?
According to the company, the Chick-fil-A sauce is a combination of their three dipping sauces – Honey Mustard, Barbecue, and Garden Herb Ranch.
It first came into existence in the early 1980s when Hugh Fleming, a former Chick-fil-A owner-operator from Fredericksburg, VA, searched for ways to increase business. Fleming's team member, Lisa Greene, made a deal with a nearby department store to deliver Chick-fil-A nuggets to them so they wouldn't have to leave for lunch.
When the store employees requested a dipping sauce, Fleming and Greene realized they were missing a crucial part of their perfect meal. Fleming decided to use a honey mustard recipe that he knew, and the new sauce quickly grew in popularity.
One day, a Chick-fil-A team member accidentally mixes the recipes of the Barbecue and Honey Mustard sauces, and the rest is history. The combination was such a hit that customers took full cups of the sauce from the restaurant.
Chick-fil-A officially launched the sauce in 2006 with the addition of Garden Home Ranch for a creamier texture.
What Does the Chick-fil-A Sauce Taste Like?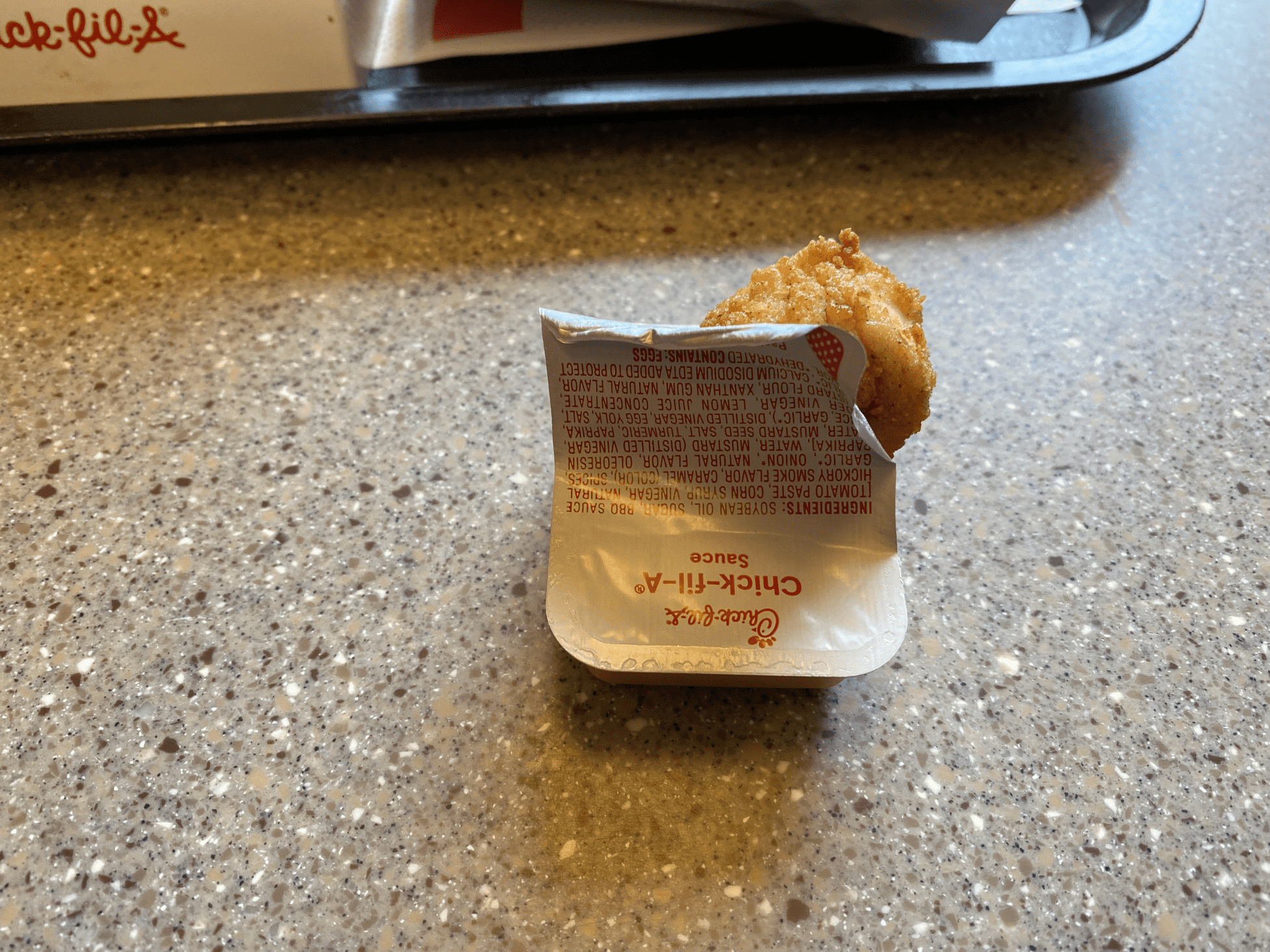 Since it's a combination of three dipping sauces, it tastes creamy, smoky, sweet, and tangy, all at the same time.
I truly think this is what makes the Chick-fil-A sauce so good. The sweet and sour flavor from the Honey Mustard sauce, the smokiness from the Barbecue, and the creamy tang from the Ranch all come together to create a dynamic flavor profile.
I tried the Chick-fil-A sauce with their nuggets, waffle fries, and the original chicken sandwich. For me, it tasted best with the chicken nuggets, so I'd highly recommend pairing the two.
If you love OG sauces, this is definitely one of the best fast-food sauces of all time and a must-try.
What Are the Ingredients in the Chick-fil-A Sauce?
According to the ingredient label, the Chick-fil-A sauce includes sugar, soybean oil, two types of vinegar, BBQ sauce, mustard, egg yolk, and a few other flavorings and preservatives. It's vegetarian but not vegan-friendly because of the egg yolks. It doesn't contain any common allergens like dairy, soy, wheat, or tree nuts.
Do You Need to Refrigerate the Chick-fil-A Sauce?
The individual 1 oz. packets of the Chick-fil-A sauce do not have to be refrigerated because they are made for immediate consumption. But Chick-fil-A recommends refrigerating 8 oz. and 16 oz. bottles after opening to keep them fresh longer.
It's especially important to refrigerate sauces that contain eggs, which can spoil quickly if they get too warm. Bottled Chick-fil-A sauces also come with an expiration date that you should pay attention to.