Applebee's Delivery: How to Order Your Applebee's Favorites Online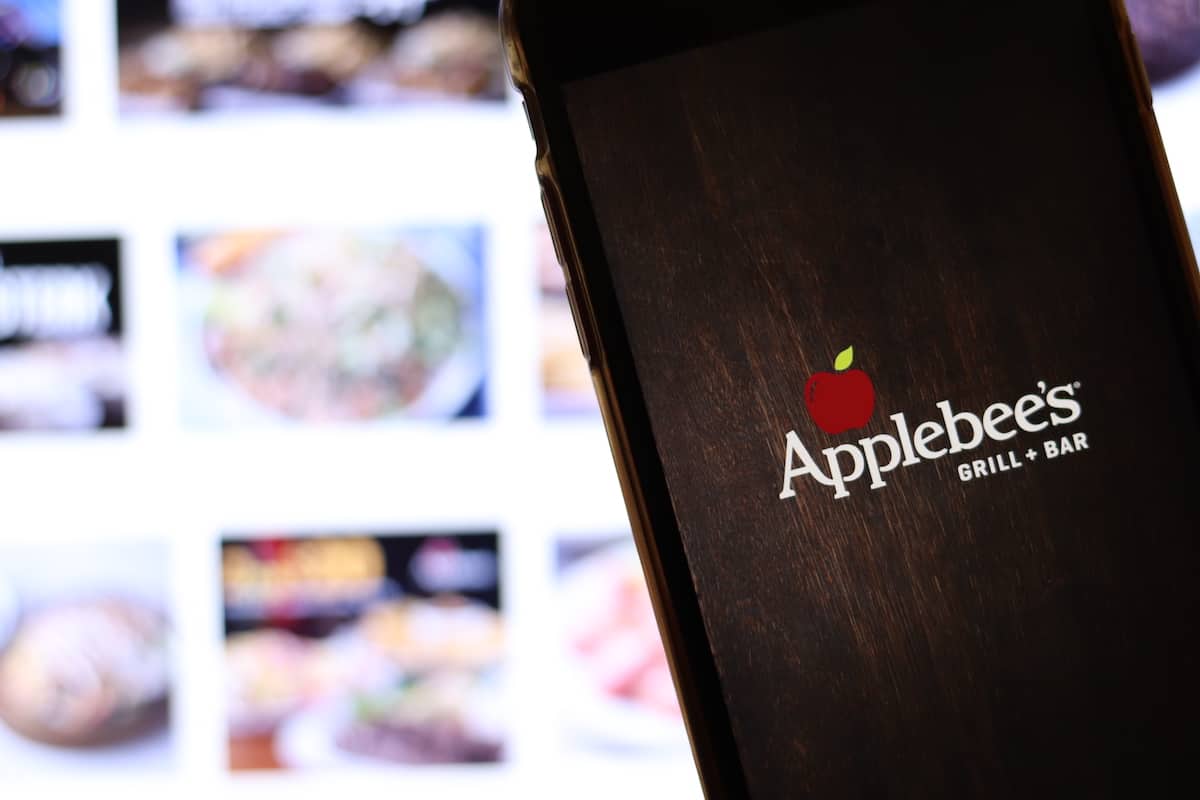 For Applebee's lovers, the good news is that the popular restaurant chain is now offering delivery through its online ordering platforms. Placing a delivery order for your Applebee's favorites has never been easier using their website or the app.
Applebee's delivery orders can be placed using their website or the app, typically 30 mins after restaurants open and up to 30 mins before closing. Applebee's delivery fees depend on the order total, and some restaurants may require a minimum. Most menu items can be delivered, including alcohol if your state allows it.
More restaurants are opening their online ordering platforms, separate from third-party delivery apps. This is a more recent development, and it can be tricky to follow how each restaurant handles online orders. In this article, we'll cover the details of Applebee's delivery and the process of placing, receiving, and canceling an order.
How Does Applebee's Delivery Work?
Customers can place an Applebee's delivery order through their website or the app. You can browse the available menu options for delivery, add items to your cart, and checkout online. In addition to delivery, you can place an online order for Applebee's Carside To-Go and in-restaurant pickup.
Before placing an order, you should check to see if your local Applebee's restaurant participates in the delivery program.
Since some restaurants are smaller or further from residential areas, certain locations are unable to offer delivery.
Be sure to find the location of your restaurant on Applebee's website, and it will tell you if they participate in Carside To Go, in-restaurant pickup, or delivery orders.
Keep in mind that even if your local restaurant does not offer delivery, you may still be able to place a take-out order that will require you to pick up the order yourself.
To be clear on which options are available, look at the checkmarks under your restaurant location, as they will explain what you can or cannot do at that specific location.
We are here with your Applebee's delivery! Now just relax and enjoy. pic.twitter.com/N71uO5Kz3B

— Applebee's Grill + Bar (@Applebees) April 11, 2020
How to Order from Applebee's Online
After navigating to Applebee's website, go to the top right corner, where it may already have a restaurant listed. If this is the restaurant you want to order delivery from, click "Start Order." If you need to change the restaurant location, select "Change Restaurant."
After you're satisfied with the location, select "Start Order" in this same drop-down, or you can select "Order Online" from the Applebee's main menu. Either way, you will be able to start adding items to your cart.
When you move to the next screen, you will need to select whether you want to order "Carside To Go," "Pickup Inside," or "Delivery." This is a mandatory selection, and you will not be able to miss it.
Once you're on the order screen, you can browse the menu, add items to your cart, and once you are finished, head to the checkout.
You will then continue with your payment method on the checkout screen. After entering your payment information, you will receive a confirmation and tracking information.
If you want to track when to pick up or expect your delivery, do not exit this screen, or you will lose your ability to track the order.
Once your order arrives, you will need to provide an ID if you order alcohol. If you did not order alcohol, you could do a contactless delivery with the driver leaving your items at your desired location.
We're always looking for new ways to improve our delivery services and would love to hear more of your feedback. Please contact us here https://t.co/rsWExb01Jv or call 1-888-592-7753 (8AM-7PM, M-F CDT/CST) to speak directly to a Guest Relations specialist.

— Applebee's Grill + Bar (@Applebees) April 16, 2021
What Is Applebee's Delivery Menu?
Applebee's delivery menu includes nearly the entirety of its in-restaurant menu. While the Applebee's menu is extensive, the restaurant puts a big effort into making a large range of its menu available for delivery.
The categories you will find on Applebee's delivery menu include:
Beverages: signature cocktails (alcoholic), beer and wine, non-alcoholic
Appetizers
Meat: steaks, ribs, chicken, seafood, burgers
Pasta
Sandwiches
Salads
Bowls
Kids Menu
Desserts
The 2 for $22 menu
Catering and extras
Some in-restaurant specials may not be included on the delivery menu due to frequent changes or lack of availability with limited items.
However, the vast majority of the Applebee's menu is available for pickup and delivery, including alcohol!
Does Applebee's Deliver Alcohol?
Applebee's delivers alcohol if you live in a state that allows alcohol delivery and are 21 years old. You need to show proof of ID at the time of delivery. When ordering alcohol from Applebee's online, it is important to remember that you must order food along with any beverage purchase.
This is a way that Applebee's tries to cut back on excessive consumption of alcohol. If alcohol delivery is available in your area, it will show up as an option on the menu when you're placing your order.
Applebee's also displays a popup message while ordering to confirm you're 21 years old.
In addition, whether you are picking up your order with Applebee's Carside To Go or having it delivered, you will need to present a valid driver's license or ID to receive the alcohol.
Applebee's delivery (extra big tip), Stovetop stuffing, and Mccormick turkey gravy. I feel full and sleepy and thankful. pic.twitter.com/GlNKVAg3wt

— Keys (@Stuckeymath) November 26, 2020
Do You Tip Applebee's Delivery?
Applebee's allows their delivery drivers to accept tips. Therefore, while it is never required to give a tip to your driver, it is always recommended. You should tip a minimum of 15% to 20%, which is the standard in the service industry.
If you are not sure how much to tip your delivery driver, consider how much you would tip if you were eating in a restaurant.
Delivery drivers are workers in the service industry, and tips make up a big part of their earnings. Therefore, it is encouraged to tip at least 15% and 20% of your order total.
You might choose to tip more, especially if you received decent service!
How to Cancel an Applebee's Online Order
If you need to change your Applebee's online order or cancel it, you will need to call the restaurant. This is because Applebee's website and the app encompass all restaurants in the country, and it's unable to do more than accept your online order and pass it to your specific restaurant location.
It would be less efficient to make changes on the website or the app, which is why Applebee's recommends calling the restaurant directly and speaking to the manager.
If you're canceling your order, it's important that you call the restaurant as quickly as possible to prevent any food from going to waste.
If you are going to make changes to your order, you should call before they start preparing the order so that they will not have to restart.
Conclusion
When placing your order through Applebee's website or the app, make sure that you know which restaurant you are ordering from. You will be required to call the restaurant if you need to make changes or cancel it.
Alcohol can be ordered with Applebee's delivery, but it requires food to be included as part of the order. And it will only be delivered to those with a valid license or ID stating they are over 21.
Finally, it is highly encouraged to tip your delivery driver to show your appreciation, as customer tips make the most of their income, and they get to keep the full amount!
If you're interested in learning more tips about Applebee's, check out the related articles below.
Related Articles:
How to Get Applebee's Coupons and Order Online Using Applebee's App
How Applebee's Carside To Go Works and How to Order
Exploring the Applebee's Drink Menu (Calories, Prices, and Specials)
Applebee's Half Price Apps and Other Specials Will Save You Money
6 Applebee's Bowls That Are Fan Favorites and Irresist-a-Bowl