Trader Joe's Doesn't Offer Delivery, but You Can Get Around It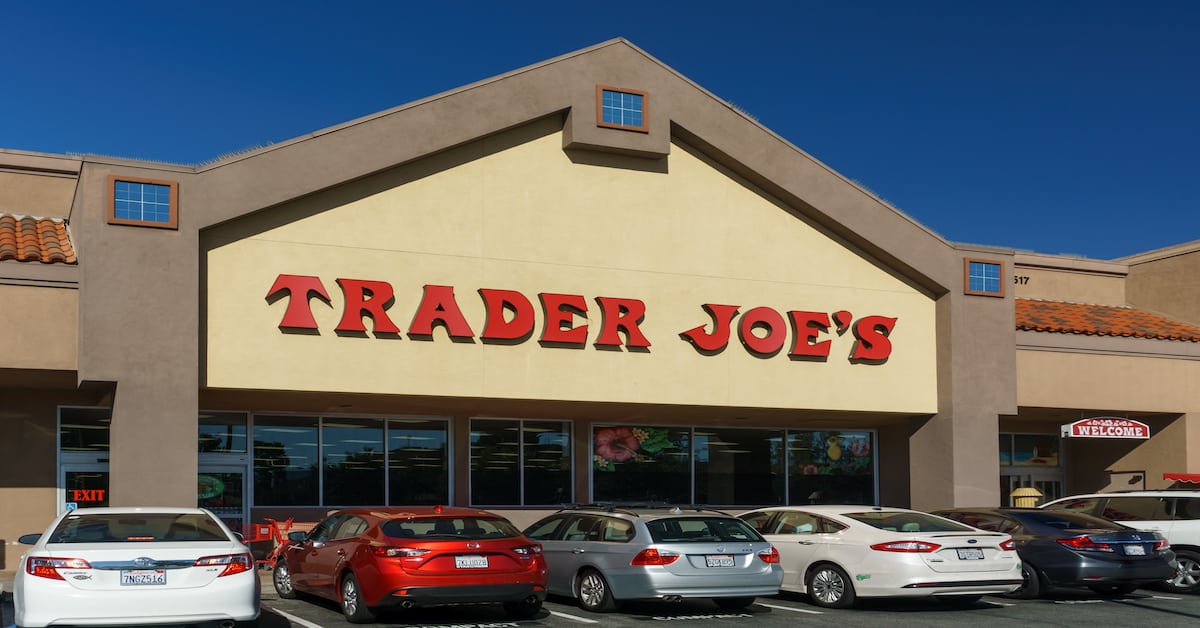 With the increase in grocery delivery options, it feels like every place you know and love can bring your groceries to your door. If they can't, third-party options come to the rescue and fill in the gap.
Trader Joe's is an establishment where many people are die-hard loyal shoppers. If you are the type who doesn't want to go to the grocery store, whether because time is tight, it is too far, or you just don't feel like it, you may be wondering if you can get Trader Joe's to deliver.
Unfortunately, Trader Joe's does not have delivery or curbside pickup. In addition, you cannot order online from the Trader Joe's website. Trader Joe's doesn't offer delivery or pickup, mainly because they opted to invest in their employees rather than expensive online ordering systems.
Many grocery stores implemented an online ordering and curbside pickup option after the pandemic hit. However, Trader Joe's strictly limited capacity and continued to be an in-person shopping store.
In this article, we will dive deeper into why Trader Joe's does not have delivery or pickup and how you can use third-party services to work around that fact.
Trader Joes would be worth more than Tesla right now if they had a home delivery service

— Zack Bornstein (@ZackBornstein) February 22, 2021
Why Doesn't Trader Joe's Have Delivery or Pickup?
Trader Joe's doesn't have delivery or pickup because they invested their resources in their people rather than investing in processes and systems to build an online grocery shopping platform.
Many grocery stores have online ordering options and curbside pickup. If they didn't have them before 2020, the COVID-19 pandemic changed that quickly, as people stayed away from going anywhere and lockdowns were in order.
Trader Joe's was asked many times why they stayed an in-person operation and didn't transition online. The answer was because of resources.
Building the website and getting the online ordering operating system into place takes time and money. Many times, it doesn't yield positive results. It also takes away from the people.
Trader Joe's decided to invest in their people. While other stores were letting their employees go, Trader Joe's was adamant about keeping everyone on and figuring out how to make it work.
Their following is strong enough that they will always have supporters. Matt Sloan, the Vice President of Marketing for the grocery store, stated:
"Well, at Trader Joe's, the reality is that over the last couple of decades, we've invested those resources in our people rather than build an infrastructure that eliminates the need for people."
Trader Joe's used to have delivery in New York City, and its cost was too high in a city where delivery is easy. They have since discontinued it and don't have it at any other location.
How to Get Trader Joe's Delivered
Trader Joe's has a very loyal customer base. If you are in that customer base and don't want to go to the grocery store for whatever reason, you can utilize third-party services to get your groceries delivered.
Let's look at all these options below.
1. Dumpling Grocery
Dumpling Grocery is a platform where people can start their own personal shopping businesses. If you are a shopper, you are more in control of your earnings and can choose where you shop.
You may be wondering what the difference is between Dumpling Grocery and other grocery delivery services such as Instacart.
The main difference is that with a platform such as Instacart, the store needs to be registered with the platform in order to shop there.
On the other hand, Dumpling Grocery has more autonomy, and individual shoppers can go where they want. This is why shopping at Trader Joe's through Dumpling Grocery is a possibility.
To start shopping on the platform, go to the shopping section and enter your zip code. You can find a shopper that is local to you who can get your groceries.
After typing in your zip code, you will be able to see what shoppers are available in your area.
Each shopper's profile shows their reviews, repeat customers, the location they service, their name, profile, and any keywords that apply to their shopping.
Keywords are things such as "grocery," "pharmacy," and "farmer's market." This lets you know the type of places that the shopper tends to frequent.
Once you click on the shoppers' profile, you will get more details about them, including the stores that they shop at.
The main downside to Dumpling Grocery is that it is a platform that you can only shop through if you have the app.
You can browse shoppers available on their website, but you need to have the app on your phone if you want to shop.
Shopping through the app is easy enough. You can choose what you want at the store that you want to shop at. Some shoppers will go to multiple stores, allowing you to get a full shopping trip with them.
Perks of having the same grocery shopper:

???? They learn your preferences

???? Perfectly picked produce

???? Build trust

???? No more bad substitutions

— dumpling (@dumplingUS) February 20, 2021
Lastly, similar to other delivery services, be sure to tip your delivery person. We have spoken about tipping etiquette in other articles, but here is a quick refresher:
For general grocery delivers, tip 10 – 20%
If the weather is bad when the shopping happens, consider tipping a bit more
If you have a small order, make sure to tip at least $3 – $4. If you are buying groceries, your order probably won't be small, but it is something to keep in mind if you forget one item and don't want to run out and get it.
2. TaskRabbit
You may find success getting Trader Joe's delivery by ordering it through TaskRabbit.
TaskRabbit allows you to hire Taskers to perform various jobs, including shopping.
On the TaskRabbit website, you can type "grocery delivery" or "grocery shopping" in the "I need help with…" field.
Then, you will enter your address and task options.
Once you choose a Tasker and confirm the date and time, you can send your shopping list to your Tasker.
Taskers charge an hourly fee for the jobs they perform and accept tips.
However, TaskRabbit's service is not available everywhere. You can find out if TaskRabbit is available in your area by visiting their website.
3. Craigslist
Although hiring someone from Craigslist to do your grocery shopping may sound a bit unusual, it may be feasible if you live in an area with no Dumpling shoppers or Taskers available.
You can post an ad on Craigslist with your requirements and see if there's anyone interested in taking the job.
However, this may take longer than other delivery services, and you may need to wait a few days to get your favorite Trader Joe's products delivered.
4. Amazon
Ordering Trader Joe's products on Amazon is another way to get Trader Joe's delivered though the options are limited.
There are third-party sellers who offer Trader Joe's products on Amazon at different price points.
If you have an Amazon Prime membership, you can get free shipping on many items.
Some of the Trader Joe's products sold on Amazon include:
Seasonings and spices
Meyer Lemon cookies
Ginger snaps
Dried Fruits
Crackers
Peanut butter cups
Coffee
5. Walmart.com
Similar to Amazon, Walmart.com also has a marketplace where third-party sellers offer Trader Joe's products online.
Some of these sellers also ship products for free.
Although you will only have access to limited products sold in Trader Joe's stores, you may be able to find some of your favorite items.
Trader Joe's products sold on the Walmart.com marketplace include:
Seasonings and spices
Dark chocolate
Dark chocolate almonds
Dark chocolate-covered marshmallows
Cookie butter
Dried fruits
Candied pecans
Cocoa truffles
Conclusion
When it comes to grocery delivery, you want to have your local, weekly place available for your food. But if your place is Trader Joe's, it becomes a little bit more difficult for that to happen.
Getting groceries delivered from Trader Joe's just means you need to utilize third-party options you may not have known about before. Trader Joe's does not seem like the type of place to transition to an online ordering option any time soon. They are committed to their people.
If you love Trader Joe's and can't imagine a week without it, going in person is the easiest route. If you really don't want to deal with any of that, you can try Dumpling Grocery or other options mentioned on our list.
For more grocery shopping tips, check out the articles below.
Related Articles:
Trader Joe's Hours, Flyer, Best Time to Shop, and Payment Methods
Does Sprouts Have Delivery? (Yes, Here's How It Works)
Wegmans Delivery: How It Works and How to Order Using the Wegmans App
Safeway Delivery: How to Get Groceries Delivered From Safeway