ShopRite From Home: Here's How It Works and How to Order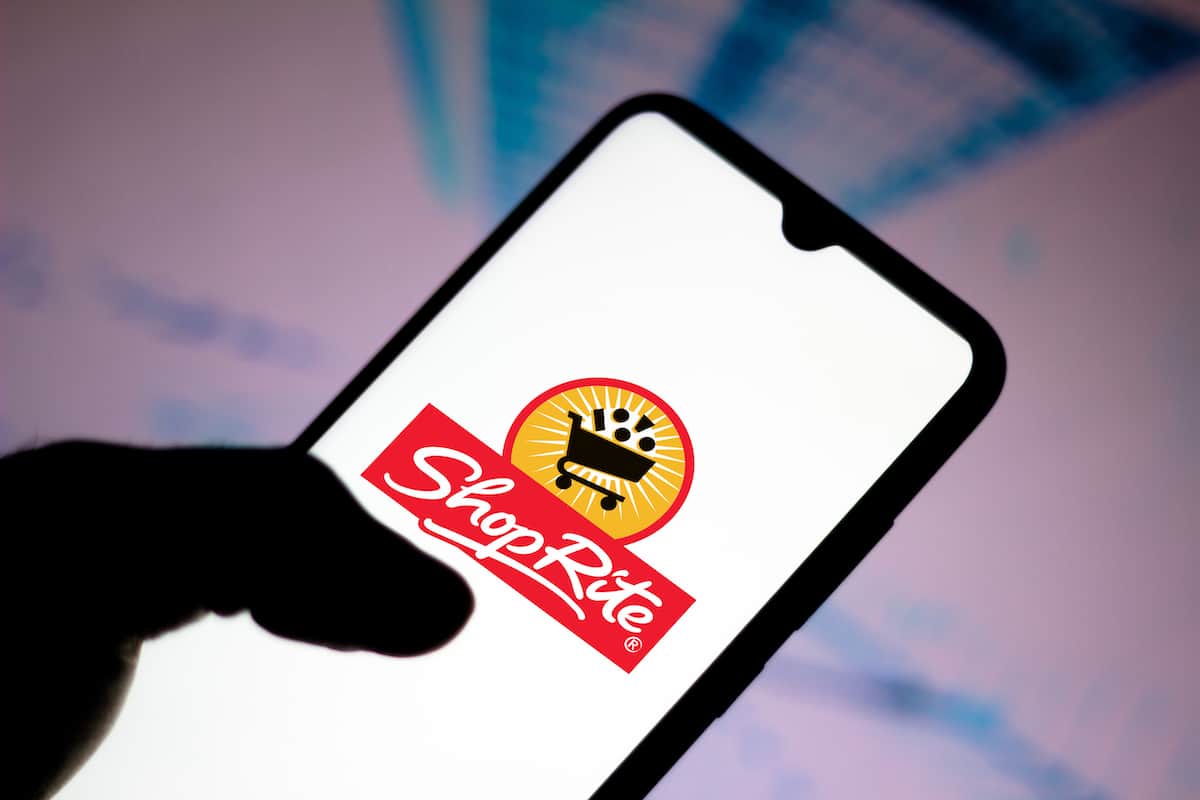 While I'm sure you've heard about online grocery shopping, have you heard about ShopRite from Home? Maybe you've ordered groceries from ShopRite Delivers and are wondering what the difference is.
ShopRite From Home is ShopRite's online program that offers curbside pickup and delivery with no minimum order. In addition, ShopRite From Home allows you to use coupons, the rewards program, and EBT/ SNAP benefits. ShopRite From Home employees are not allowed to accept tips as it is against the store policy.
If you are interested in learning more about ShopRite's online grocery shopping program, then you'll want to keep reading. I'll walk you through how ShopRite From Home works and how to complete your first pickup or delivery order.
How Does ShopRite From Home Work?
ShopRite From Home allows you to shop for your groceries through the ShopRite website or the app. A trained personal shopper will gather up your items and have them ready for you to pick up at a store near you or for a delivery driver to drop them off at your door.
You are free to choose your scheduled pickup or delivery time. In addition, ShopRite From Home has no purchase minimum, so you can use the service for a quick item you need for dinner or your weekly grocery haul.
Next, we'll take a closer look at how curbside pickup and delivery work at ShopRite.
ShopRite Curbside Pickup
ShopRite store locations that offer curbside pick have a dedicated zone in the parking lot just for ShopRite From Home curbside pickup customers to collect their groceries. When nearing your scheduled pickup time, grabbing your groceries is as easy as the following steps:
Drive to your selected store location and park in the zoned pickup area
A store associate will greet you at your car (they may ask for your order number, so keep this handy)
Your order will be processed and loaded into your vehicle by the associate
They tend to be pretty flexible on your pickup time, but if you suspect you will be more than 3 hours late than your scheduled time, they ask that you contact the store.
If you need to grab additional items in-store during your pickup time, like alcohol, which cannot be purchased online in most states, you can do so.
Just stop by the ShopRite From Home department when you arrive at the store. They will get your order together for you while you grab your additional items.
ShopRite Delivery
Some ShopRite store locations offer a delivery service in addition to curbside pickup if you can't make it out of the house. To check if delivery service is offered at a store near you, enter your zip code into their store locator and check the "Online Grocery Delivery" box.
ShopRite From Home delivery service is completely contact-free. After placing your order online, the delivery driver will head your way with your groceries around your scheduled delivery time.
The driver will call/ text you via the phone number you entered for your order when on their way and will drop off your grocery items at your door unattended.
If you are purchasing items that will spoil, then you will want to make sure you are home to grab the items ASAP. You are fully responsible for your items after the delivery driver drops them off.
We CAN't CAN't wait to show you these deals! Stop by or order with ShopRite from Home to take advantage of these savings >> https://t.co/8zcRWeYmN6 pic.twitter.com/uqKPrVuTg6

— ShopRite Stores (@ShopRiteStores) January 10, 2019
How to Order From ShopRite Online
Online ordering from ShopRite From Home is as easy as creating an account, selecting your store, adding your items to your cart, scheduling a pickup or delivery time, and paying for your order.
Whether you plan on using the curbside pickup or contactless delivery service, you will follow these steps to place an order online:
1. Sign-in or Create an Account
The first step is to sign in or create an account at the ShopRite website or through the ShopRite App. If you are a Price Plus Card Member, you will want to have your card # and email address handy. If you are not a member, then you can sign up by clicking "Become A Price Plus Card Member."
2. Select a Store
Next, click on "select your store location." You will then enter your city or zip code. A list of stores near you will appear. Look for stores that have the "shop online" button to start your order.
3. Reserve Your Time Slot Before You Start Your Order
You can reserve your time slot for pickup or delivery at the beginning of your order or when you checkout. Once you reserve the time, you hold that slot for 1 hour or until you close out your order. ShopRite recommends reserving your slot before you start your order.
Click "reserve a timeslot" at the top right of your screen. Select whether you would like pickup or delivery. Next, click "reserve" on the time and date that you want. Then click "continue shopping."
4. Add Items to Your Cart
Start shopping online by adding items to your cart. You can shop by aisle, the weekly ad, weekly promos, a shopping list you created, a list of your past purchases, scanning items in your pantry or fridge, or searching for the items via the search bar.
You can add special instructions to your shopping cart items by clicking on the "add notes" button underneath the product. Instructions can include letting personal shoppers know how you would like your produce picked or a substitution for the product if they are out.
5. Checkout
Once you have finished shopping, you will need to click the shopping cart icon at the top right corner of your screen to checkout. Click "review cart and checkout."
You can then review all the items in your cart and verify you have received all the promotional discounts you were expecting. If everything looks good, then click "proceed to checkout."
On the next screen, you will confirm or change your scheduled pickup or delivery time. You can also enter any notes for the personal shopper here. When you are finished, click "continue to payment."
It's worth mentioning that the prices promoted in the weekly advertisement change every Sunday just like they do in-store.
If you are placing an order with promotional items before Sunday and scheduling your delivery after that upcoming Sunday, your total is subject to change.
6. Pay for Your Order
If you choose to pay online, you will be directed to the payment screen to enter your card information and address. You can also enter any promotional codes if you have them. Then click "place order."
Hi Tim. We recommend that you contact the store you placed the order with and speak directly to the ShopRite from Home department so they could add the item into your order.

— ShopRite Stores (@ShopRiteStores) April 24, 2021
How To Change Your ShopRite From Home Order
You can make changes or cancel your order by looking at your order history under the "my account" link at the top right corner of your screen. Once you find the order number you are looking to change or cancel, you will need to follow the steps below.
To make changes to your ShopRite From Home order:
Click on your order number on the "order history" screen.
All items on your order will be added back to your shopping cart.
Add or delete items from your cart as needed.
Complete your checkout process once again.
To cancel your ShopRite From Home order:
Click on your order number on the "order history" screen.
Chose to cancel your order.
Unfortunately, you cannot change or cancel an order online if the personal shopper has already started shopping for your items.
In that case, you can call the store directly, and they can assist you with making changes or canceling your order.
Can You Use Coupons on ShopRite From Home Orders?
You can use both digital and paper coupons on your ShopRite From Home online order. The only limitation, per their coupon policy, is that you cannot stack your coupons. Online promos are reserved for ShopRite From Home orders only, so take advantage of the savings when shopping online.
You must be signed on to your account and have a Price Plus Club card (ShopRite's rewards program) to redeem digital coupons in-store or on the app.
To use your Price Plus Club card, you will want to make sure that you enter your card number when you create an account, or you can sign-up for their rewards program and add the card to your online account.
On the app, visit the "Digital Coupon Center" to select the digital coupons you would like to load onto your card.
The coupons you have loaded on your card will be redeemed when you checkout at the end of your order.
Thank you for reaching out, Vince. Our drivers do not rely on tips as payment and tips are not required. Please be assured, we have forwarded your comments to the ShopRite from Home Division for review.

— ShopRite Stores (@ShopRiteStores) May 28, 2020
Do You Tip ShopRite From Home?
There is no option to add a tip to your ShopRite online order, whether you choose curbside pickup or delivery. I contacted ShopRite's customer service, and the agent stated that it is against the store policy for employees to accept tips.
While nothing is stopping you from slipping a cash tip to your ShopRite From Home associate while picking up your groceries or to your delivery driver, it is up to them if they choose to accept the tip or not. They could get in trouble with their employer for doing so, though.
Thank you for reaching out to us. When you pay online the EBT card is charged immediately but the credit card is charged once the order is billed at the store on the day of pickup/delivery. If your order fails to place, the EBT taken from your card is refunded within the hour.

— ShopRite Stores (@ShopRiteStores) June 14, 2020
Does ShopRite Take EBT?
EBT/SNAP is an approved payment method for both ShopRite From Home curbside pickup and delivery through the SNAP Online Purchasing Pilot Program.
To use your EBT card as a method of purchase on your online order for both curbside and delivery, follow these steps:
Order your groceries at ShopRite.com or through the ShopRite App
When you get to the checkout, select "pay online"
Select EBT/SNAP card as the payment method you wish to use
Enter your EBT/SNAP card information
Select "place order"
You will need to have another method of payment added to your order to pay for non-SNAP-approved items in your shopping cart, as well as delivery fees that cannot be paid using your EBT/SNAP card.
What Is ShopRite Delivers?
ShopRite Delivers was ShopRite's previous delivery service that they shut down in April 2021. You can still use shopritedelivers.com to purchase ShopRite and The Fresh Grocer gift cards, but all grocery deliveries must be made through ShopRite From Home.
For more information about ShopRite Delivers, you can check out their FAQ page.
Conclusion
ShopRite From Home is a great service the store offers when you are in a pinch and don't have the time to go to traditional grocery shopping. They make the online shopping experience simple with their easy-to-use website and app.
ShopRite offers many ways to save on purchases, even through online shopping. Their team of trained personal shoppers is committed to exceeding your expectations of what online grocery shopping can do for you.
If you're interested in finding out more grocery shopping tips, check out the related articles below.
Related Articles:
Stop and Shop Delivery: Your Guide to Ordering Online at Stop and Shop
Stop and Shop Pickup: Here's How It Works and How to Order
Does Trader Joe's Have Delivery? (No, but This Option Works)
Trader Joe's Hours, Flyer, Best Time to Shop, and Payment Methods
Hannaford To Go: How Hannaford Pickup Works Plus Hannaford Rewards