5 Best Salads on the Wendy's Menu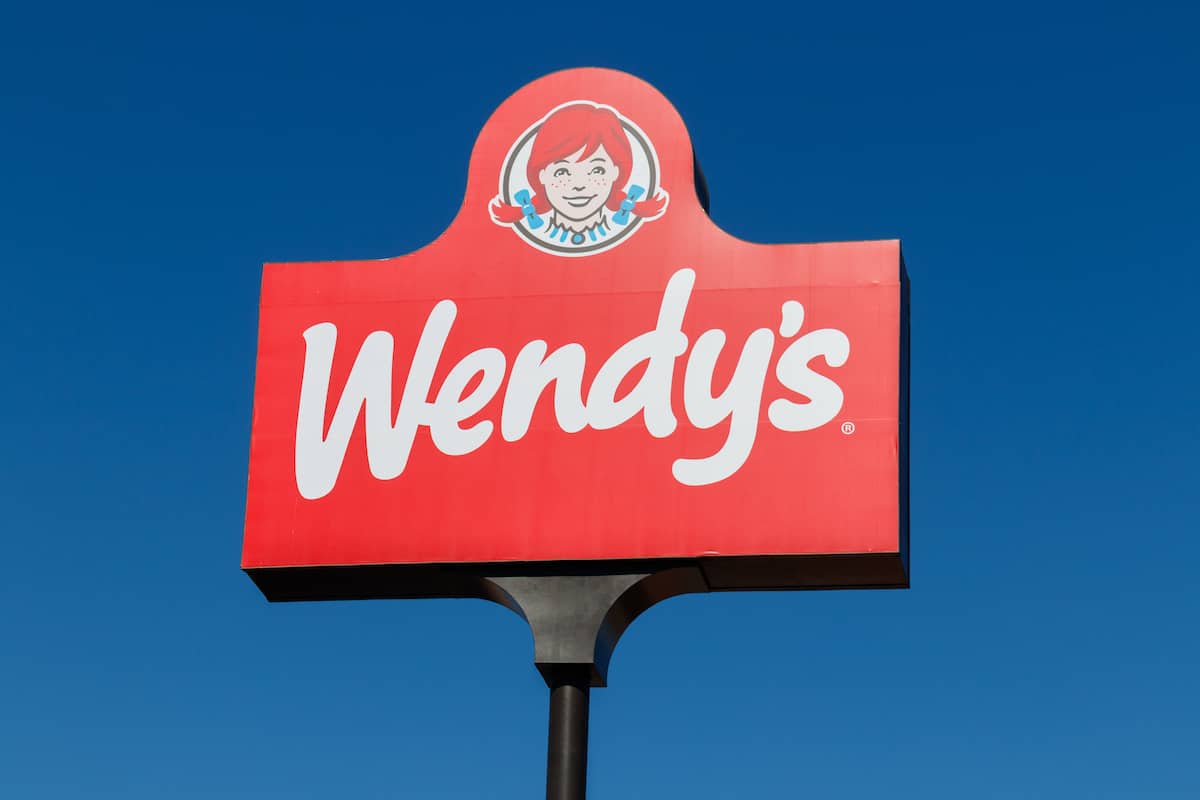 Although Wendy's offers a variety of delicious menu items like burgers and chicken sandwiches, Wendy's salads made a name for themselves for being unique items on the menu.
The original Wendy's menu in 1969 included their now famous chili, and Wendy's salads soon became a menu staple when the salad bar became available a decade later.
Wendy's salads are made fresh daily and come loaded with ingredients and flavor.
In addition, Wendy's offers a variety of salad toppings, including fresh fruits, grilled chicken, and crumbly blue cheese.
Each salad at Wendy's is hearty enough to be its own meal, and seasonal specials provide even more flavors to choose from.
In this article, we've rounded up the best Wendy's salads and ranked them based on their flavor, nutritional values, and overall satisfaction.
Read on to find out what sets each salad apart and how your favorite salad ranks!
5. Summer Strawberry Salad
This salad is light, savory, and delicious, perfect for its annual appearance on Wendy's menu during the warm months.
It combines multiple kinds of cheese, proteins, and strawberries for a bright summery flavor that doesn't disappoint.
It also has a hearty serving of protein with a low-calorie count, making it a perfect light meal or snack.
The Summer Strawberry Salad starts with Wendy's signature lettuce mix topped with herb-marinated grilled chicken, Applewood smoked bacon, and a blend of Parmesan, Asiago, and Romano cheeses.
This is paired with fresh strawberries and candied almonds, then served with Marzetti® Champagne Vinaigrette.
The Summer Strawberry Salad has only 380 calories, while the dressing packet adds another 90 calories.
The salad contains 24g of fat, 26g of carbs, and a whopping 42g of protein, including the common allergens of milk, soy, and tree nuts.
4. Southwest Avocado Salad
The Southwest Avocado Salad is fully packed with hearty ingredients and zesty flavors that perfectly complement each another.
It's creamy and balanced with protein and produce and is filling enough to be a complete meal on its own.
Wendy's Southwest Avocado Salad is made with a signature lettuce blend and a Marzetti® Simply Dressed® Southwest Ranch Dressing that gives it a kick.
It also includes spicy pepper jack cheese, creamy avocado, diced tomatoes, and Applewood smoked bacon, topped with juicy grilled chicken breast.
This Wendy's salad has 420 calories, with another 140 calories from the dressing for a total of 560 calories.
It contains the common allergens of milk and soy, and you'll also find egg and milk in the salad dressing.
Lastly, there are 39g of fat, 16g of carbs, and 40g of protein for the whole salad, including the dressing packet.
3. Taco Salad
You can't go wrong with Wendy's Taco Salad. It's crunchy and savory and scooping it up with your tortilla chips makes it much more fun to eat.
Although this Wendy's salad may not be the top pick when looking for a healthy meal option, it's comforting and filling and is a great go-to when you're craving tacos.
Wendy's Taco Salad is made with a blend of lettuce, shredded cheddar cheese, tomatoes, salsa, and sour cream.
It's served with crisp tortilla chips, but the famous Wendy's chili is the final ingredient that makes it stand out.
This salad has 690 calories with 34g fat, 68g carbs, and 30g protein.
It contains the common allergens of milk and soy, though it isn't served with a separate dressing on the side.
Although this is the least healthy salad on Wendy's menu, it's not too bad compared to other meal options, and because Wendy's includes its signature chili with this salad makes it worth splurging for.
2. Parmesan Caesar Salad
Wendy's version of the classic Caesar salad is creamy and savory. It replaces crunchy croutons with Parmesan crisps and adds a hearty serving of protein, making this salad a complete meal.
The Parmesan Caesar Salad starts with a bed of Romaine lettuce and a juicy grilled chicken breast.
Italian cheese and Parmesan crisps are added, and everything is covered in a creamy Caesar dressing.
Each salad has a mere 300 calories, while the entire dressing packet will add another 140.
This Wendy's salad has 28g fat, 7g carbs, and 42g protein.
Even if you use the entire dressing packet, the Parmesan Caesar Salad still has the least calories of all Wendy's salads, making it the healthiest option on the menu.
Because of the chicken breast and the replacement of croutons for parmesan crisps, this salad has one of the highest protein counts paired with the lowest carb content.
If this isn't enough, you can further reduce the calorie and fat content by using only a portion of the dressing.
Anyone with food allergies should note that the common allergens milk and soy are present in the salad, while egg, fish, and milk are found in the dressing.
If you're wondering why fish is included, you may be surprised to learn that anchovies are a common ingredient in this salad dressing.
1. Apple Pecan Salad
Wendy's Apple Pecan Salad is a tasty and fresh option when it's hot outside or you just have a bit of a sweet tooth.
It combines savory chicken with crunchy apples and is served with a vinaigrette that perfectly ties all bold flavors together.
This salad begins with Wendy's signature lettuce blend and is topped with pieces of red and green apple, dried cranberries, and roasted pecans.
These deliciously sweet toppings are combined with crumbled blue cheese and a grilled chicken breast and served with a Marzetti® Simply Dressed® Pomegranate Vinaigrette.
Each Apple Pecan Salad has a total of 550 calories, with 90 of those calories coming from the dressing packet.
The salad contains 26g of fat, 42g of carbs, and 39g of protein, including the common allergens of milk, soy, and tree nut.
Although the Apple Pecan Salad has been criticized for its high sugar content (a total of 33g with the dressing), it falls within the keto diet guidelines when ordered without the dressing and pecans.
Conclusion
While all Wendy's salads are arguably winners, the Apple Pecan Salad comes on top of our list.
The delicious blend of sweet and savory flavors satisfies every taste bud, making this salad perfect for lunch or dinner.
If the Apple Pecan Salad isn't your first choice, you can't really go wrong with any of Wendy's filling and protein-packed salads.
For more information about Wendy's, check out the articles below.