12 Best Taco Bell Sauces, Ranked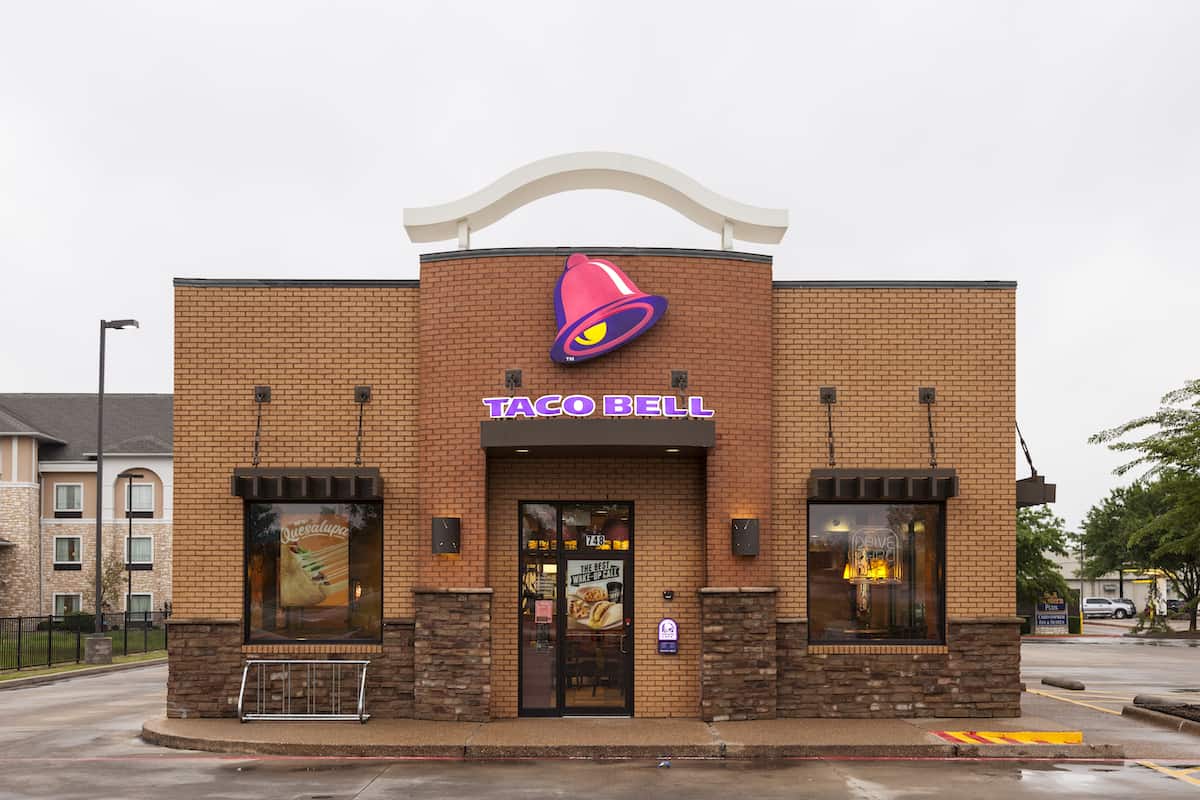 There's no question that Taco Bell is one of the best Mexican fast food chains, but a big part of what makes their food delicious is their sauces.
Some of their biggest fans even think that Taco Bell sauces are pretty much what makes the meals.
But which sauce is the best? If you want to skip the taste test, we have offered ourselves as the sauce-tasting guinea pigs and compiled a list of the best Taco Bell sauces for you.
If you are conscious about calories, we've also included the nutritional information for each sauce. So let's get started!
12. Mild Sauce
While the Mild Sauce is admittedly not very exciting, it adds flavor to your tacos without being too overbearing.
It has a slight tang and a sweet aftertaste similar to ketchup.
If you can't take any spice, this is a great choice to test your waters.
And if you're calorie conscious, you'll be happy to know that the mild sauce has 0 calories!
11. Hot Sauce
The Hot Sauce has a bit more kick than the mild sauce, but not much.
If you love ketchup, the hot sauce will remind you of a spicier version of your favorite condiment.
In a way, it tastes like someone added several drops of hot sriracha sauce into some ketchup.
This sauce might be worth trying if you can handle a little more spice.
Otherwise, you might want to steer clear and opt for a non-spicy sauce.
Like any other Taco Bell sauce packet, the Hot Sauce contains 0 calories.
10. Reduced-Fat Sour Cream
If you're looking for something a little lighter, this is the sauce. The Reduced-Fat Sour Cream is just as flavorful as regular sour cream but with fewer calories.
The slight tangy creaminess can bring out the flavors of the tomatoes and lettuce to create a more robust flavor in your tacos.
The Reduced-Fat Sour Cream sauce has 45 calories with less than 1g of protein, 3g of carbs, and 3g of fat.
9. Fire Sauce
The Fire Sauce is one step above the hot sauce in terms of spice, and this is probably not your sauce if you can't handle anything spicy.
However, this is an excellent option if you want to add a little heat to your tacos.
It has a smoky flavor with a hint of sweetness. The aftertaste is also a bit fiery, as the name would suggest.
The Fire Sauce may do the trick if you like your food with a little bit of heat.
With 0 calories, 0 carbs, and 0 fat, the Fire Sauce packet is your best friend if you want to lower your calorie consumption.
8. Nacho Cheese Sauce
You'll love the Nacho Cheese Sauce if you're a fan of nachos. This stuff is seriously addictive and makes the perfect topping for your tacos.
It's also great for dipping your Taco Bell nachos, quesadillas, burritos, and chalupas.
And on rare occasions when there is leftover nacho cheese sauce, it also makes a fantastic dip for chips or pretzels. So go ahead and indulge!
The Taco Bell Nacho Cheese Sauce contains 60 calories with 0g of protein, 4g of carbs, and 4g of fat.
7. Creamy Jalapeno Sauce
This sauce is for spice lovers. The Creamy Jalapeno Sauce is an explosion of flavor, with a perfect balance of spice and creaminess.
This sauce is worth trying if you can handle the heat.
For the daredevils out there, if you still find this creamy jalapeno sauce not spicy enough, try adding extra jalapeno to your order. It will give you an instant heat boost.
As for anyone who can't take the spiciness of jalapeno peppers, you may want to stay clear of this sauce.
The Creamy Jalapeno Sauce has one of the highest calories out of all Taco Bell sauces, with 230 calories per 1.6 oz serving. It also contains 0g of protein, 1g of carbs, and 7g of fat.
6. Diablo Sauce
The Diablo Sauce is the spiciest Taco Bell sauce, so beware if you can't handle the heat. But if you like fiery hot food, this is the one.
The Diablo Sauce is similar to the Fire Sauce in terms of its flavor profile, but it packs a bit more of a punch in terms of spice.
Just be warned that it might be too much for some people to handle. And if in doubt, prepare yourself with a Mango Whip Freeze, Mountain Dew Baja Blast Freeze, or even an Iced Cinnabon Delight coffee.
Each Diablo Sauce packet contains 0 calories, 0g of protein, 0g of carbs, and 0g of fat.
5. Guacamole
Who doesn't love Guacamole? This creamy and delicious sauce is perfect for adding an extra layer of taste to your tacos. Plus, it's healthy too! Win-win.
This smooth and creamy Guacamole gives you a burst of flavor and adds an extra dose of refreshing taste to even the densest menu items.
The Guacamole has only 80 calories per serving with less than 1g of protein, 3g of carbs, and 7g of fat.
4. Chipotle Sauce
The smoky Chipotle Sauce has a slight kick that'll leave your taste buds tingling. It's perfect for those who want a little flavor without going overboard.
Although Taco Bell recommends adding the chipotle sauce to almost all its menu items, they admit that their chalupas and the Chipotle Sauce are like a match made in heaven.
However, if you are not a fan of the infused smoky flavor, you may want to skip over this sauce and try the nacho cheese sauce instead.
The Chipotle Sauce includes 220g of calories, less than 1g of protein, less than 1g of carbs, and 24g of fat.
It is another great choice for keto diet fans.
3. Spicy Ranch Sauce
The Spicy Ranch Sauce may look very similar to a regular ranch sauce. But don't be mistaken.
Although it tastes like ranch dressing, the jalapeno peppers give the sauce a spicier aftertaste.
So, if you want to enjoy the taste of ranch with a bit of heat, this is the sauce for you.
Given a chance, we can dip vegetables in the spicy ranch sauce and eat it all day long.
The Taco Bell Spicy Ranch Sauce contains 210 calories, 0g of protein, 2g of carbs, and 23g of fat.
2. Avocado Ranch Sauce
Taco Bell's Avocado Ranch Sauce is absolutely delicious and goes with everything on the menu.
It is the top choice for all Taco Bell lovers who can't take any spice. It's also perfect for cooling down a spicy item or adding extra richness to a dish.
This light green sauce is creamy, slightly tangy, and has a distinct refreshing avocado flavor.
For vegetarians, if you find your Fiesta Veggie Burrito lacking a little flavor, we highly suggest dunking it into some Avocado Ranch Sauce.
For the keto diet people, this sauce is a great "fat bomb" to help you reach your fat intake.
Taco Bell sells the Avocado Ranch Sauce (and some of their other sauces) in bottles at your local grocery stores, so you can indulge at home too!
Each serving of the Avocado Ranch Sauce has 240 calories with less than 1g of protein, 2g of carbs, and 25g of fat.
1. Red Sauce
The Red Sauce is one of the best sauces at Taco Bell, and there's no denying it. Just ask anyone who's ever had the pleasure of eating it.
Mexican food lovers will tell you that the Red Sauce is a creamier version of the classic enchilada sauce.
The mix of lime juice, cayenne pepper, cumin, and a tinge of chili powder create the perfect combination of flavorful and spicy with the right amount of heat to keep things interesting.
The Red Sauce is perfect for dipping your favorite Taco Bell menu items. It can turn the simplest soft taco instantly into something much better.
There are 15 calories for each 1.6 oz serving of the Red Sauce, and it contains 1g of protein, 3g of carbs, and 0g of fat.
Conclusion
At the end of the day, there's no wrong answer when it comes to choosing a Taco Bell sauce. It all comes down to personal preference.
Whether you like your food spicy, sweet, or mild, there's a sauce for everyone, so don't be afraid to experiment until you find your perfect match.
And if all else fails, you can always get any of Taco Bell's sauces and combine them to create your unique flavor.
Who knows, you might just come up with the next big thing!
For more information about Taco Bell, check out the articles below.