21 Best Soul Food Restaurants in the US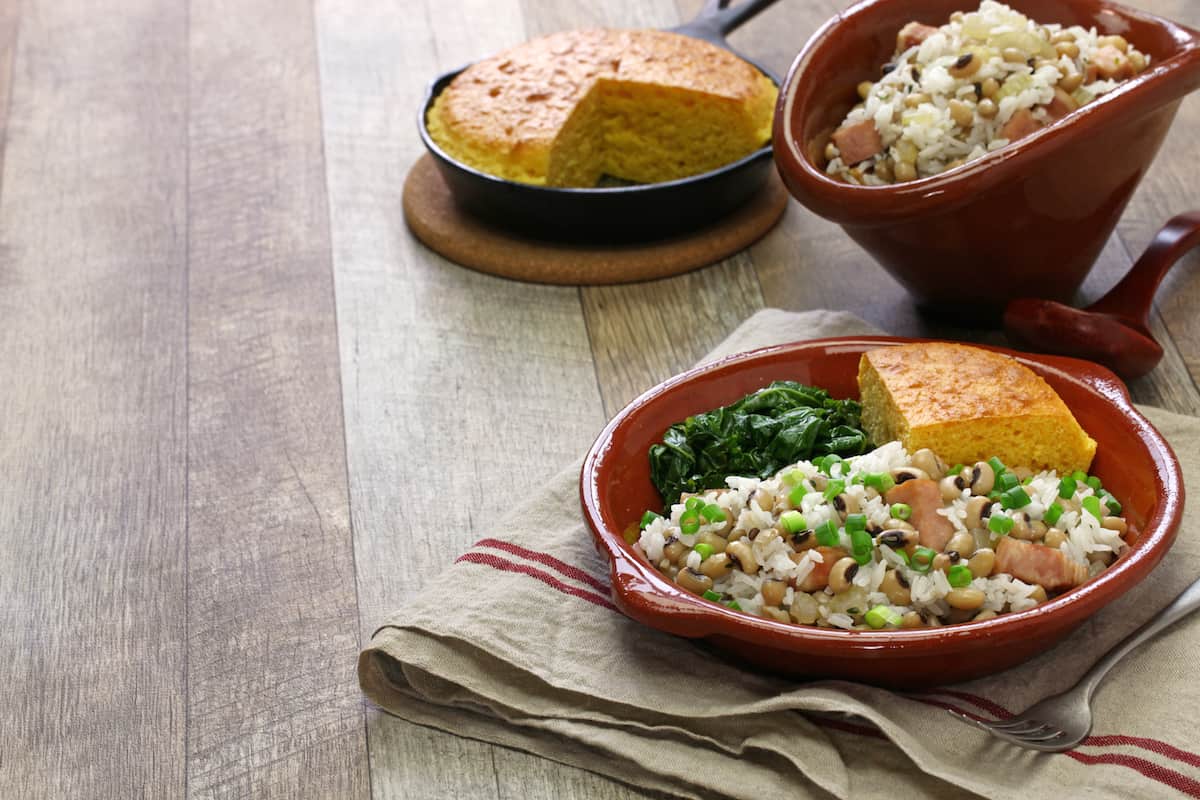 Soul food is an integral part of the American food culture. Originally invented by enslaved Africans in the Southern United States, soul food was deeply influenced by West African and Native American cuisine.
Nowadays, soul food is still heavily associated with the American South. However, even if you don't live in the Southern United States, you can still enjoy delicious soul food at restaurants throughout the country.
We've compiled a list of the best soul food restaurants in the US, each offering its unique take on the classic form of this beloved cuisine.
21. Willie Mae's Scotch House
Willie Mae's Scotch House is one of the most well-known soul food restaurants in the US.
First opened in the Treme neighborhood of New Orleans, Louisiana, in 1957, Willie Mae's Scotch House was originally a bar, barbershop, and beauty salon.
In the 1970s, Willie Mae's began serving traditional Mississippi and Louisiana-style soul food, and the rest is history.
Willie Mae Seaton, the owner and founder of Willie Mae's Scotch House, became famous for her fried chicken recipe, which she kept a closely-guarded secret.
Willie Mae's fried chicken recipe won Seaton a prestigious James Beard American Classic Award in 2005.
That same year, Willie Mae's Scotch House suffered severe damage due to Hurricane Katrina.
However, two years later, Willie Mae's was able to reopen with help from the Southern Foodways Alliance.
Nowadays, Willie Mae's operates two locations: one in New Orleans' 6th Ward and the other inside Pythian Market Food Hall.
Willie Mae's Scotch House is most famous for its fried chicken.
However, its menu also features fried catfish, fried shrimp, and a tasty variety of classic soul food sides, like red beans, butter beans, macaroni and cheese, and fried okra.
20. Bully's Restaurant
Located in Jackson, Mississippi, Bully's Restaurant has won recognition from the Food Network and the James Beard Foundation.
Bully's Restaurant was opened by Tyrone Bully, who trained as a mason and built the building himself from the ground up.
In the beginning, Bully's served cold-cut sandwiches to construction and factory employees.
However, they soon began serving the soul food they'd become famous for.
Bully's serves a simple, traditional menu consisting of classic soul food entrees like smothered oxtails, beef tips, barbecue ribs, and Southern fried catfish.
Bully's is also famous for its sides, including homemade cornbread dressing, yams, okra, tomato stew, and fried green tomatoes.
In addition, Bully's serves a variety of daily specials, including smothered livers and onions on Mondays, sausage and red beans with rice on Tuesdays, and turkey wings on Thursdays.
19. Amy Ruth's
Amy Ruth's is one of the most popular soul food restaurants in Harlem, New York.
The restaurant was founded by Carl S. Redding in 1999 and named after his beloved grandmother Amy Ruth Moore Bass, who taught him how to cook.
The recipes that Carl Redding inherited from Amy Ruth Moore Bass are clearly a hit with the public.
Amy Ruth's was featured on an episode of the Food Network series Fix Me a Plate with Alex Guarnaschelli, where the restaurant was praised for its delicious chicken and waffles.
Classic chicken and waffles are a fan favorite at Amy Ruth's.
However, they serve many other variations on this delicious dish, including Waffle with Fried Whiting, Waffle with Fried Catfish, Waffle with Pork Chop, and Waffle with Salmon Croquettes.
If you're not a big waffle fan, Amy Ruth's also serves classic soul food entrees like pork chops, spare ribs, turkey wings, and shrimp 'n grits.
18. Florida Avenue Grill
Florida Avenue Grill claims to be the oldest soul food restaurant in the world.
The restaurant was founded by Lacey C. Wilson, Sr., and his wife, Bertha Wilson, in 1944 in Washington DC.
During a time of increased racial tension in the US, the Wilsons' vision was to create a restaurant where people of all races could enjoy a delicious, home-cooked soul food meal for an affordable price.
Florida Avenue Grill has thrived through the decades, even during turbulent eras of Washington DC history, like the riots that tore through the city in 1968 following the assassination of Dr. Martin Luther King, Jr.
Nowadays, Florida Avenue Grill's menu serves all-day breakfast and soulfully cooked home-style dinners.
Some of their most popular breakfast foods include World Famous Hot Cakes, Fish & Grits Breakfast, and Special Three Egg Omelet.
All of their home-style dinners come with two sides and a fresh corn muffin.
You'll get to choose from delicious options like Southern Pan Fried Chicken, Cajun-Fried Catfish, and Chitterlings.
17. Sylvia's
Sylvia's is another Harlem soul food institution founded by Sylvia Woods, the "Queen of Soul Food," in 1962.
Sylvia's mother, Julia Pressley, had to mortgage her farm to loan Sylvia the necessary funds to buy the restaurant, but the investment has more than paid off.
Sylvia's is now one of the most beloved restaurants in Harlem and has also expanded to include a full-service catering hall, a nationwide line of food products, and multiple cookbooks.
Many famous figures have dined at Sylvia's, including Barack Obama, Reverend Al Sharpton, Bill Clinton, Kamala Harris, Nelson Mandela, Beyonce, and Muhammad Ali.
Sylvia's menu features entrees like bar-b-que ribs, pork chops, chicken and waffles, fried catfish, and cornmeal fried whiting.
Sylvia's also serves delicious sides like candied yams, baked macaroni and cheese, collard greens, black-eyed peas, and grits.
Finally, be sure to order a serving of Sylvia's famous peach cobbler!
16. Alcenia's
Alcenia's is one of Memphis, Tennessee's most beloved soul food restaurants.
Alcenia's has been featured on multiple Food Network shows, including Diners, Drive-Ins, and Dives, and The Best Thing I Ever Ate.
Alcenia's was founded by BJ Chester-Tamayo in 1997 and named after her mother, Alcenia Chester-Clark, whose delicious recipes are a core part of Alcenia's menu.
Alcenia's serves lunch from 11:00 am to 5:00 pm Tuesday through Friday and serves a famous Saturday morning brunch every Saturday from 9:00 am to 3:00 pm.
Alcenia's lunch menu includes classic soul food entrees like fried catfish, fried chicken, and meatloaf and delicious sides like black-eyed peas, yams, rice, and gravy.
Alcenia's Saturday brunch menu includes delicious Saturday-only entrees like salmon croquettes, red smoked sausage, biscuits, tomato gravy, fried tomatoes, and waffles.
In addition, Alcenia's dessert menu offers must-try Southern desserts like sweet potato cobbler, egg custard pie, and buttermilk pie.
15. Mikki's Soulfood Cafe
Mikki's Soulfood Cafe is a household name in Houston, Texas, beloved for its delicious soul food.
Mikki's Soulfood Cafe was founded in 2000 by Jeanette Williams, who learned how to cook from her mother, Louise Hamilton.
Mikki's menu features soul food classics like ox tails, beef steak, turkey wings, smothered chicken, collard greens, candied yams, and mac and cheese.
Mikki's also has a variety of daily specials, which are only available on certain days of the week.
If you're hungry for smothered fried chicken, swing by Mikki's on a Monday.
If you've always wanted to try seafood gumbo, you'll have to come to Mikki's on a Friday or a Sunday.
Mikki's has two locations, one in Houston, TX, and one in Pearland, TX.
14. Busy Bee Cafe
Located in downtown Atlanta, Georgia, Busy Bee Cafe has been serving soul food classics for decades.
Busy Bee Cafe was opened by Lucy Jackson, a self-taught cook, in 1947.
At the time, the restaurant was located on one of only two streets open to Black business owners.
During the Civil Rights era, the restaurant was a favorite of Dr. Martin Luther King, Jr.
Busy Bee Cafe's menu has always featured Southern classics like fried chicken, BBQ ribs, and chicken and waffles.
Busy Bee Cafe also features daily specials, like meatloaf on Mondays, cubed steak on Tuesdays, and baked turkey wings with cornbread dressing on Thursdays.
Busy Bee Cafe's turkey wings helped earn the restaurant a prestigious James Beard America's Classics Award in 2022.
13. Kountry Kitchen Soul Food Place
Kountry Kitchen Soul Food Place has been serving soul food classics to the people of Indianapolis, IN, for decades.
Kountry Kitchen Soul Food Place opened as a six-seat countertop diner in 1988.
Over the decades, the restaurant has been passed down through the same family.
Famous figures like Barack Obama, Cory Booker, Jimmy Fallon, Danny Glover, Taraji P. Henson, and Idris Elba have enjoyed meals at Kountry Kitchen.
Kountry Kitchen's menu includes classics like fried catfish fillet, rib tips, fried chicken wings, meatloaf, and a chuck roast with gravy.
Kountry Kitchen also serves traditional Southern sides like fried green tomatoes, fried okra, cornbread dressing, macaroni and cheese, collard greens, and candied yams.
This delicious menu has earned Kountry Kitchen a great deal of attention from the press, including a spot on the Food Network's show Top 5 Restaurants.
12. Mrs. Wilkes' Dining Room
Mrs. Wilkes' Dining Room is one of the most famous restaurants in Savannah, Georgia.
When it opened in 1943, Mrs. Wilkes' Dining Room was originally a boardinghouse, which provided comfortable, affordable lodging and two meals a day to local laborers.
Eventually, Mrs. Wilkes' Dining Room transitioned to become just a restaurant.
However, the original proprietor, Sema Wilkes, managed the establishment almost daily from 1943 until she died in 2002.
Nowadays, the restaurant is still run by Sema Wilkes' granddaughter, Marcia Thompson.
Mrs. Wilkes' menu is quite simple, with only four entrees: fried chicken, sausage, beef stew, and meatloaf.
However, Mrs. Wilkes serves a ton of classic Southern sides, including macaroni and cheese, butter beans, rice and gravy, candied yams, okra and tomatoes, collard greens, and English peas and noodles.
These seemingly simple but delicious entrees and sides are incredibly popular in Savannah.
It's not uncommon to see a line around the block every morning full of people waiting to be seated right when the restaurant opens at 11:00 am sharp.
11. Dulan's Soul Food Kitchen
Dulan's Soul Food Kitchen has been a Southern California institution for over 20 years.
The restaurant was initially opened in 1999 by Adolf Dulan, the self-proclaimed "King of Soul Food," in Inglewood, CA.
Dulan had ample experience in the restaurant industry before opening Dulan's Soul Food Kitchen.
He has owned and managed a successful local chain of hamburger restaurants and another popular soul food restaurant called Aunt Kizzy's Back Porch.
Dulan's Soul Food Kitchen's cafeteria-style menu features soul food classics like fried chicken, fried fish, meatloaf, ox tails, and turkey wings.
Dulan's also serves delicious sides like black-eyed peas, macaroni and cheese, cornbread muffins, collard greens, and candied yams.
Dulan's soul food became so popular that he eventually opened a second location in Los Angeles.
10. Soulé
Located in the West Town neighborhood of Chicago, Illinois, Soulé serves Creole-inspired soul food.
Soulé was founded by Chicago native Bridgette Flagg, who is also the restaurant's head chef.
Flagg taught herself to perfect each menu item, one at a time, taking inspiration from her mother and grandmother along the way.
Flagg is also dedicated to giving back to the Chicago community.
Soulé participates in an organization that helps formerly incarcerated youth secure steady jobs and get back on their feet.
Soulé's menu has won widespread acclaim, offering entrees like shrimp and grits, fried chicken, blackened catfish with shrimp, and fried salmon jerk pasta with shrimp.
Soulé is a favorite spot for many celebrities visiting Chicago, including Scottie Pippen, Ruth Carter, and Lil Baby.
9. Gourmet Soul Restaurant and Catering
Located in St. Louis, Missouri, Gourmet Soul is one of the city's most popular soul food restaurants.
Gourmet Soul was founded by Chef Lavinia McCoy, an Air Force veteran and graduate of Le Cordon Bleu College of Culinary Arts.
Gourmet Soul is especially famous for its extravagant signature entree, the Austin "Horseshoe."
It's an open-faced, boneless fried chicken breast tossed in sweet and spicy sauce and topped with French fries and pepper jack cheese sauce.
Gourmet Soul also features a rotating menu of daily specials, which change every week, and include dishes like lamb chops, shrimp and grits, fiesta nachos, jerk chicken tacos, and chicken and waffles.
8. Lo-Lo's Chicken and Waffles
Lo-Lo's Chicken and Waffles prides itself on making the best chicken and waffles in the American Southwest.
Lo-Lo's Chicken and Waffles was founded by Larry "Lo-Lo" White in Phoenix, Arizona, in 2002.
White developed his love of soul food from his grandmother, who ran her own soul food restaurant, Mrs. White's Golden Rule Cafe.
Nowadays, Lo-Lo's Chicken and Waffles has six locations: four in Arizona, one in Nevada, and one in Texas.
If you're visiting Lo-Lo's Chicken and Waffles, you'll want to try their famous chicken and waffles.
Lo-Lo's menu offers variations on this classic soul food dish, including the Baby Ray, which comes with fried chicken smothered in gravy and onions, the Double D, which comes with two fried chicken breasts; and the KK's, which also comes with grits and eggs.
7. Sandra's Next Generation
Sandra's Next Generation brings traditional soul food to New Haven, Connecticut.
This restaurant was founded by Sandra Pittman, who learned how to cook everything from fried chicken to meatloaf from her mother, Mary Harris.
The classic, Southern-inspired menu at Sandra's Next Generation features various plates, allowing you to combine entrees with sides.
You'll be able to choose from entrees like BBQ chicken, pork chops, fried catfish, blackened tilapia, and Cajun chicken.
Sides include classics like baked macaroni and cheese, candied yams, fried plantains, collard greens, and Caribbean rice.
There's even a vegetarian option called Miguel's Veggie Plate, which allows you to combine four sides and eschew the entrees, all of which contain meat or fish.
6. Croaker's Spot
Croaker's Spot is a Virginia mainstay with locations in Richmond and Petersburg.
Croaker's Spot was founded by Mr. Croaker, a Richmond native and jazz enthusiast who traveled the country meeting iconic jazz musicians and trying soul food from restaurants across the US.
The first Croaker's Spot was located in Harlem, but now, the restaurants are based in Virginia.
Mr. Croaker brought his soul food expertise to Croaker's Spot, whose menu specializes in seafood classics like buffalo shrimp, fried oysters, butterfly fried shrimp, and steamed mussels.
Croaker's Spot is also home to the annual Afrikana Independent Film Festival, which celebrates high-quality, well-crafted stories that elevate Black culture.
5. Roscoe's House of Chicken and Waffles
Roscoe's House of Chicken and Waffles is a Los Angeles institution with eight locations scattered throughout the city.
Roscoe's was founded by Herb Hudson, a Harlem native, in 1975.
At the time, the combination of chicken and waffles was not a well-known dish outside the African American community.
Roscoe's was one of the first restaurants to popularize chicken and waffles.
Roscoe's became increasingly famous through the decades when stars like Natalie Cole, Quentin Tarantino, Ludacris, Will Smith, and Snoop Dogg raved about the delicious chicken and waffles.
Roscoe's menu centers around chicken and waffles, but they also serve classic soul food dishes like red beans and rice, macaroni and cheese, chicken livers, giblets, grits, and biscuits.
4. Delta's
Delta's brings a distinctive Southern cuisine and atmosphere to New Brunswick, New Jersey.
Since 1999, Delta's has served traditional Southern food while entertaining patrons with live music.
Delta's menu contains classic Southern entrees like Southern fried chicken, oxtails, catfish, fried whiting over jambalaya grits, and smothered turkey wings.
Delta's also serves fan-favorite sides like cornbread, collard greens, rice and gravy, black-eyed peas and rice, and candied yams.
Every weekend, Delta's also serves an innovative brunch menu, with Southern-inspired dishes like catfish and grits, chicken and waffles, collard green dip, peach BBQ ribs, and soul folks dumplings.
3. Hoover's Cooking
Founded by Hoover Alexander in 1998, Hoover's Cooking has been a favorite of soul food enthusiasts in Austin, TX, for over 20 years.
Alexander sought to craft a menu that honored the many cultures and cuisines of Texas, all made with farm-fresh ingredients that honor his childhood working on his family's farm in Utley, TX.
The Southern Pride menu at Hoover's Cooking features soul food classics like Chicken Fried Steak, Charbroiled Catfish, Ham Steak, and Southern Fried Pork Chops.
Hoover's Cooking also serves delicious sandwiches, like the Catfish Po'Boy, the New Orleans Muffaletta, and Hoover's Fried Chicken Sandwich.
2. JuneBaby
Located in Seattle, WA, JuneBaby's mission is to celebrate the rich history of Southern food.
JuneBaby's head chef, Eduardo Jordan, honors the ingredients and food histories of indigenous and African cultures, which combined to create the soul food classics we know and love today.
Jordan also hopes to introduce diners to dishes like chitterlings, which are staples in the Southern African American community but have a reputation for being "poverty dishes" elsewhere.
JuneBaby has also won acclaim from prestigious institutions, including the James Beard Foundation and Food and Wine magazine.
JuneBaby's menu features soul food classics like buttermilk biscuits, fried catfish, oxtails, Louisiana gumbo, and macaroni and cheese.
1. Five Sisters Blues Café
Five Sisters Blues Cafe pays homage to the rich history of Pensacola, Florida.
The restaurant is located in The Blocks, a predominantly African American neighborhood that also played a major role in the development of blues music.
Through the years, The Block welcomed legendary musicians like Louis Armstrong, Aretha Franklin, Tina Turner, James Brown, Ray Charles, and Otis Redding.
In 2010, restaurateur Cecil Johnson opened Five Sisters Blues Cafe as a tribute to his mother and sisters, as well as to Abe's 506 Club, Pensacola's premier blues music venue.
Five Sisters' lunch and dinner menu includes dishes like chicken and waffles, red beans over rice, fish, shrimp, grits, and pot roast.
Every Sunday, Five Sisters also hosts a Sunday Jazz Brunch, where you can enjoy live music while feasting on Belgian waffles, smothered chicken biscuits, crab cake benedicts, and French toast.
Conclusion
Although soul food has deep roots in the Southern United States, you don't have to live in the South to enjoy this delectable American cuisine.
These restaurants have brought the flavors, ingredients, and rich histories of soul food to every corner of the US, from the Pacific Northwest to the Midwest to New York City.
Whether you're hungry for chicken and waffles, catfish, yams, or macaroni and cheese, there's a soul food restaurant out there that will satisfy your cravings.
Related Articles: