9 Best Bagel Flavors at Panera Bread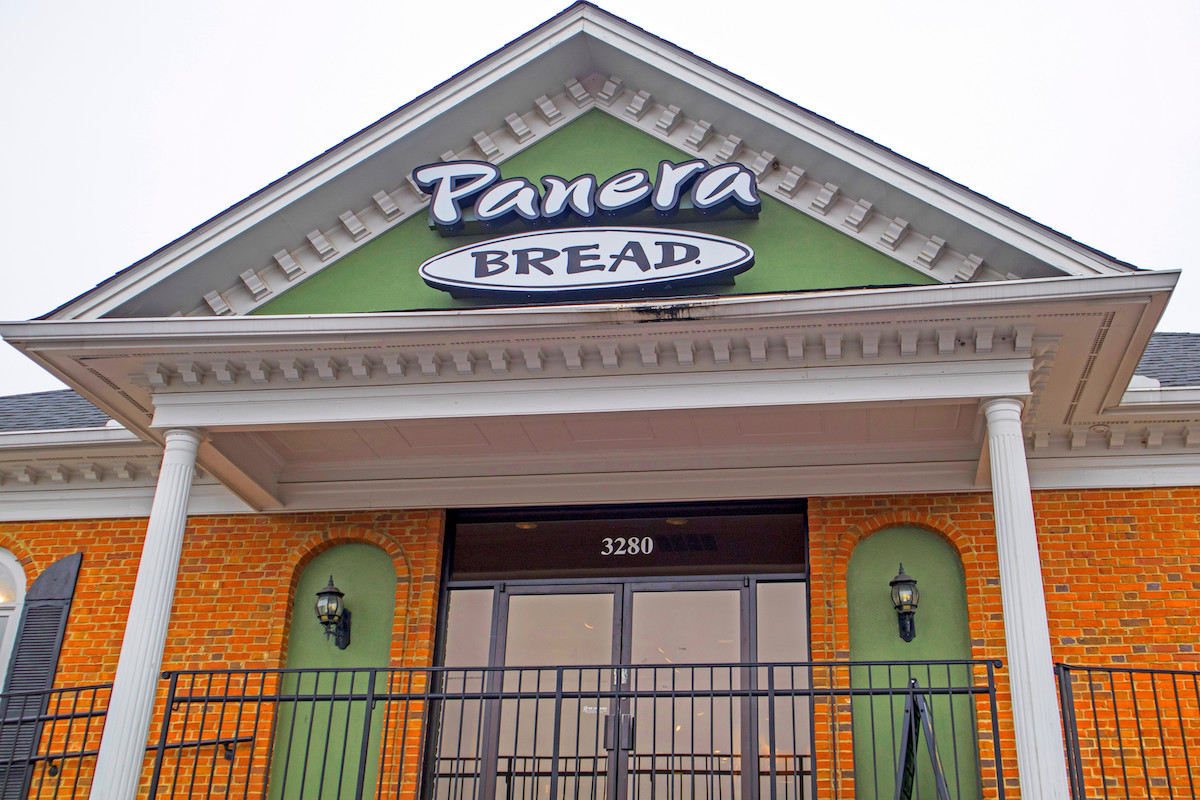 As one of America's best bakery café chains, Panera Bread has been going strong since 1987. And one of the simplest and most delicious sections of the Panera menu is the bagels.
Panera offers a variety of classic bagel flavors and a few unique options, including three cream cheese spreads that can be purchased on the side.
With sweet and savory bagels that can be toasted or packed to-go, the Panera bagel menu is ideal for any time of day.
A few popular Panera breakfast items already come with bagels, but you can always order your favorite sandwich on a bagel.
With a variety of Panera bagel flavors to choose from, there's always one to suit your mood.
In this article, we've rounded up the 9 best Panera bagels and ranked them based on their taste and overall experience.
Read on for our favorite bagels at Panera Bread and the best ways to enjoy each one!
9. Cinnamon Crunch Bagel
The Cinnamon Crunch Bagel is deliciously sweet inside and out.
It's made fresh with cinnamon, vanilla-flavored chips, and a sweet cinnamon crunch topping.
This bagel is guaranteed to satisfy any sweet tooth. However, all that sugar is accompanied by the highest calorie count of all Panera bagels, so I like to enjoy this one in moderation.
My favorite way to enjoy this bagel is sliced and toasted with complimentary butter.
The sweetness is balanced when paired with plain cream cheese, or you can make it even sweeter with some honey walnut cream cheese.
Each Cinnamon Crunch Bagel contains 420 calories, 7g fat, 84g carbohydrates, and 9g protein.
8. Chocolate Chip Bagel
Freshly baked with milk chocolate chips, Panera's Chocolate Chip Bagel blurs the lines between breakfast, snack, and dessert.
You can toast it and add some butter to treat your tastebuds with creamy, chocolatey goodness with each bite.
Each Chocolate Chip Bagel contains 330 calories, 6g fat, 64g carbohydrates, and 10g protein.
7. Asiago Bagel
Panera's Asiago Bagel is for cheese lovers.
It's baked fresh with chunks of Asiago cheese melted within the bagel and on top of it.
It is perfect as a light breakfast or afternoon snack and tastes best sliced, toasted, and buttered.
This bagel is also featured in two of Panera's breakfast sandwiches.
If you're looking for a bigger meal, try this bagel with a Sausage, Egg & Cheese sandwich or a Sausage, Scrambled Egg & Cheese sandwich.
Each Asiago Bagel contains 310 calories, 3g fat, 63g carbohydrates, and 12g protein.
6. Plain Bagel
Whether in a sweet or savory mood, you can't go wrong with a plain bagel from Panera.
You can dress it up, dress it down, toast it, or save it for later – whichever way you like to enjoy your bagel, you can get it with this option.
Panera is known for its breads, so there's no surprise that the Plain Bagel is delicious.
Although it's lightly sweetened with brown sugar, it pairs perfectly with any of their sweet or savory cream cheese spreads.
Each Plain Bagel contains 280 calories, 1g fat, 62g carbohydrates, and 10g protein.
Cream cheese will add another 130-150 calories.
5. Blueberry Bagel
Panera's Blueberry Bagel is packed with berry flavors from two different sources.
This fresh-baked recipe includes infused dried blueberries and blueberry-flavored bites made from sugar and blueberry solids.
The brown sugar brings out the sweetness, and I love to pair this bagel with butter or the honey walnut cream cheese spread.
Each Blueberry Bagel contains 290 calories, 1g fat, 66g carbohydrates, and 10g protein.
4. Sprouted Grain Bagel Flat
There's a lot to love about the Sprouted Grain Bagel Flat.
It starts as a whole-grain bagel made with wheat, spelt, rye, and oats.
This bagel is slightly flattened to omit the hole, then topped with rolled oats to add flavor and texture.
It pairs well with cream cheese spread and is also part of the healthy and delicious Avocado, Egg White & Spinach bagel sandwich.
Each half Sprouted Grain Bagel Flat contains 180 calories, 2g fat, 34g carbohydrates, and 7g protein.
3. Everything Bagel
An everything bagel is a classic with savory, flavorful, and nutritional toppings.
Panera's rendition is made fresh daily and becomes a delicious meal when paired with one of their spreads.
The Everything Bagel is topped with a blend of the following ingredients:
Sesame seeds
Poppy seeds
Dried garlic
Toasted onion
Kosher salt
Plain cream cheese is the traditional pairing that lets the flavor of the seed topping shine.
However, I love this bagel the most with the chive and onion cream cheese.
Each Everything Bagel contains 300 calories, 1.5g fat, 63g carbohydrates, and 11g protein.
2. Sesame Bagel
The Sesame Bagel from Panera is a classic choice for a sweet or savory meal.
It's plain and pairs with any of their cream cheese spread.
Plus, the sesame seeds add a pleasant nutty flavor that comes out even more when toasted.
Each Sesame Bagel contains 300 calories, 2.5g fat, 63g carbohydrates, and 11g protein.
1. Cinnamon Swirl Bagel
Although it's not nearly as sweet or elaborate, I love Panera's Cinnamon Swirl Bagel as a healthier alternative to the Cinnamon Crunch flavor.
This bagel is not baked with vanilla bites or a crunchy topping, but it allows you to enjoy a sweet treat in the morning without feeling guilty the rest of the day.
The Cinnamon Swirl Bagel is made with sourdough, which creates a pleasant contrast to the cinnamon swirls.
There are also cinnamon-flavored chips, brown sugar, and raisins to add some sweetness.
Each Cinnamon Swirl Bagel contains 310 calories, 1.5g fat, 68g carbohydrates, and 10g protein.
This bagel has 100 fewer calories than the Cinnamon Crunch flavor, leaving plenty of room for your favorite cream cheese spread.
I highly recommend pairing it with the honey walnut cream cheese!
Panera Bagel Packs
Bagels are always a great option for a quick and easy meal, making them perfect for sharing or taking to go.
That's why Panera offers the following five bagel pack options:
Half Dozen Bagels
Tuesday Baker's Dozen
Baker's Dozen Bagels
Bagel Pack
Dozen & a Half Bagels
The Tuesday Baker's Dozen offers the same selection as the standard Baker's Dozen Bagels but at nearly half the price.
As you may have guessed, this offer only comes around once a week.
So be sure to beat the crowds for this deal offered at most Panera locations on Tuesdays.
Note that the cream cheese tubs must be purchased separately for all Baker's Dozen combos, but the Bagel Pack includes everything you need!
This combination comes with your choice of 13 bagels and two tubs of your favorite cream cheese spreads.
Conclusion
Panera bagels are perfect for a light breakfast or afternoon snack. They're quick and easy and won't break the bank or your scale.
Panera offers a variety of bagel flavors that can be ordered with their cream cheese spreads to create the perfect pairing.
You can order them toasted and eat right away or buy a Baker's Dozen to share with friends and family!
For more information about Panera Bread, check out the articles below.