13 Best Breads on the Panera Bread Menu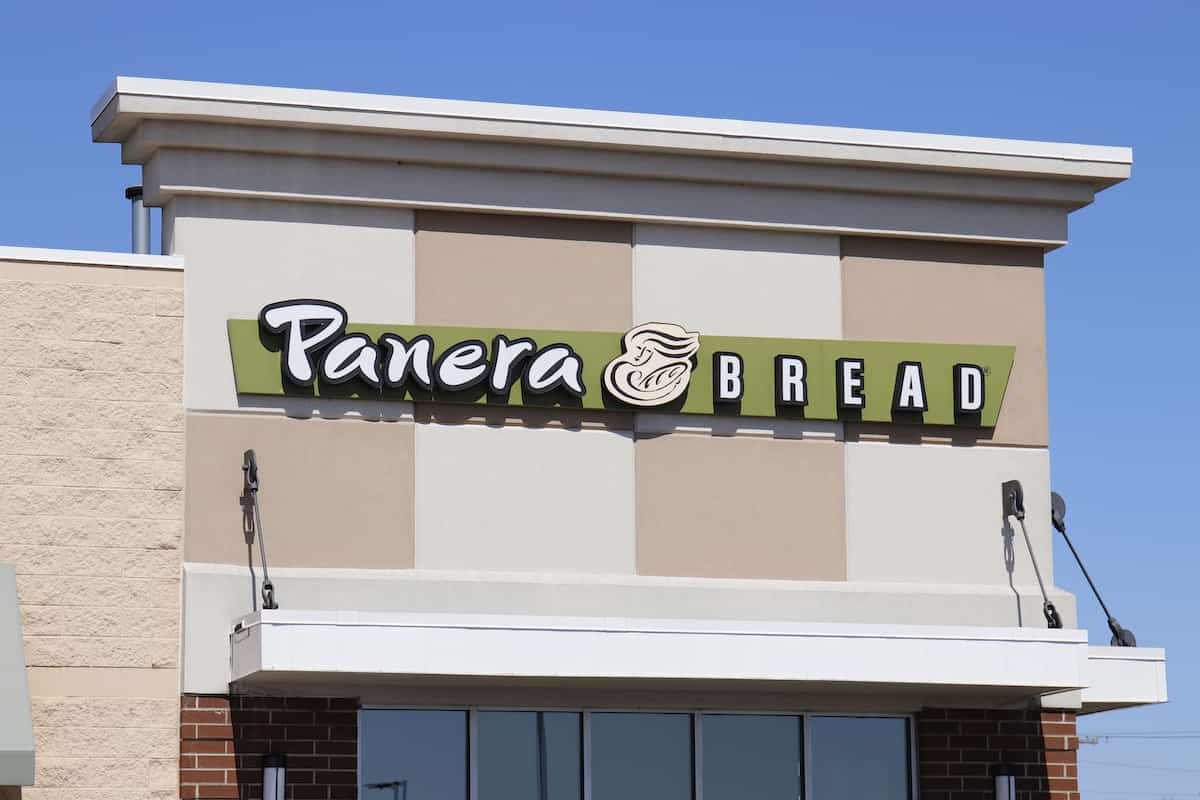 With a menu that includes soup, salad, and sandwiches, there's no surprise that the breads at Panera are amazing.
As one of the most popular bakery and café chains, Panera caters to its customers by offering personal rolls and large loaves that can serve a party and making its breads available to take home.
You can order any bread at Panera for pickup or delivery and request to get them unsliced, thin-sliced, or thick-sliced.
Panera's bread menu has a variety of rolls and loaves, including brioche rolls and sourdough bread bowls for personal use, while loaves and baguettes are perfect for large groups.
There are also several unique options, including the Black Pepper Focaccia, the Asiago Cheese Focaccia, and the Sweet Tomato Basil bread.
From dipping them in soups to making them sandwiches, we explored the menu to find and rank the best Panera breads.
In this article, we'll cover what makes each bread at Panera unique, including nutritional values and the best ways to pair them with your next meal.
13. Classic White Miche
If you love this bread at Panera, there's no reason not to enjoy it regularly.
The Classic White Miche is the perfect sandwich bread for easy lunches or a quick dinner.
Miche is the term for a large rustic loaf of bread once known for its sustenance.
This bread's crust is thicker than most other Panera breads, and the texture is perfect for dipping or containing a stacked sandwich.
Its versatility is one of the best features, and we love to grab an extra loaf whenever we stop at Panera for dinner.
True to its origin, this hearty bread is enough for 17 servings, each containing 160 calories with 4g fat, 27g carbs, and 6g protein.
The Classic White Miche bread is vegetarian, though not vegan, and it's made with milk and wheat.
12. Sourdough Bread Bowl
Made fresh from the original sourdough starter, this bread bowl follows the recipe of Panera's Classic Sourdough Loaf.
Although it significantly increases the overall calories of any soup ordered, a bread bowl is a tasty way to turn your favorite soup into a filling meal.
They're also a great way to change to bring that restaurant feel into your dining room.
Each bread bowl has 670 calories, 4g fat, 130g carbs, and 27g protein.
There is wheat in the recipe, but no dairy or eggs are included.
11. Brioche Roll
Brioche is an essential bread to carry for most popular sandwich chains, and Panera's recipe doesn't disappoint.
Made with an egg-based dough, the Brioche Roll is soft and tender with a crisp golden crust.
Each roll is perfect for one and comes with 220 calories. There are also 7g fat, 31g carbs, and 8g protein.
Brioche rolls are made with eggs and milk and therefore have the highest fat content of all Panera breads.
Sesame and wheat are also present, making this the bread with the longest list of allergens.
Although this may make it unsuitable for some diets, we love that the texture differs from the other bread options at Panera.
It's great to take home to dip in your evening soup or make a sandwich the next day.
10. Country Rustic Sourdough
This extra-large loaf is freshly baked at Panera restaurants and ready to be enjoyed with your next meal.
It's perfect to use throughout the week or to bring to large gatherings.
With a soft and tender texture, this bread pairs well with a variety of meals.
One loaf has 18 – 2 oz. servings, each containing 130 calories with no fat, 28g carbs, and 5g protein.
The Country Rustic Sourdough bread is vegan, meaning there are no dairy, eggs, or other animal products, though wheat is part of the recipe.
9. Artisan Ciabatta Loaf
The Artisan Ciabatta Loaf has large, airy holes and a crisp, broken crust with a tangy flavor more subtle than sourdough.
With just a hint of olive oil for taste, this fresh-baked loaf is a great side for any family dinner.
Each Artisan Ciabatta Loaf serves five people. One 2 oz. serving has 150 calories with 1.5g fat, 30g carbs, and 6g protein.
8. Classic Sourdough Loaf
This freshly baked bread lends an added tang to your favorite pairing.
Made fresh daily from Panera's original sourdough starter, this classic recipe is worth trying despite the higher price tag.
Each loaf is large enough for eight 2 oz. servings, each containing 150 calories, 0g fat, 31g carbs, and 6g protein.
Although the nutritional information is similar to the classic French Baguette Loaf, sourdough tends to have more vitamins, minerals, and antioxidants, making this the healthier pick.
It also has that sour taste that pairs deliciously with many Panera soups, making this the top pick for many.
7. Black Pepper Focaccia
This round loaf brings us flavors from Italy. It's made with a tasty olive oil blend and coarse ground black pepper, adding flavor to this warm, fluffy, and fresh-baked bread.
The Black Pepper Focaccia works well in a hearty sandwich and has the perfect texture to absorb your favorite creamy soup.
One loaf has five 2 oz. servings, each containing 140 calories, 2g fat, 26g carbs, and 5g protein.
Note that gluten is part of the original recipe.
6. White Whole Grain
Panera's White Whole Grain bread has the best of both worlds.
This versatile sandwich bread combines whole grain ingredients with the fluffiness of white bread.
It has a mild, sweet flavor and a softer feel than traditional whole wheat bread.
However, it offers the same nutritional value as whole wheat bread, so you can feel good about it.
One loaf is enough to serve nine people. There are 130 calories per 2 oz. serving, 5g fat, 25g carbs, and 6g protein.
5. Brioche Rolls 4-Pack
The 4-pack of Panera's Brioche Rolls is perfect for the family.
It offers a discounted price for four fluffy rolls and pairs perfectly with your favorite group-sized soup.
It's also great to use throughout the week with other meals.
There are 220 calories in each roll, with 7g fat, 31g carbs, and 8g protein.
Eggs, milk, sesame, and wheat are present in the recipe, but we highly recommend them for their fluffy texture.
4. Sourdough Bread Bowl 2-Pack
The 2-pack of Sourdough Bread Bowl is a great way to save.
Two freshly baked sourdough bread bowls with the original flavor can be purchased for a discounted price.
This deal is perfect for two people or those who prefer to stock up during the colder months.
Each bowl has 670 calories with 4g fat, 130g carbs, and 27g protein.
This bread is vegan-friendly, and the recipe includes wheat.
3. Tomato Basil Bread
The Tomato Basil Bread kicks Panera's classic sourdough up a notch.
It takes the original sourdough starter and adds tomatoes, dried basil, and a sweet crumb topping to create a slightly sweet bread that's light and fluffy as the original.
The best thing about this bread is the dynamic flavor.
The recipe includes real diced tomatoes and tomato juice combined with roasted garlic for that Italian-style taste.
It is then topped with a crumb topping made with brown sugar, cinnamon, honey, and natural vanilla flavor.
Finally, a touch of basil ties it all together into a bold bread that goes well with a chicken or turkey sandwich.
Besides the flavor, we love taking this loaf home to make sandwiches throughout the week.
With 24 servings per loaf, this Panera bread is great to keep handy at home.
Each 2 oz. serving has 130 calories, 0g fat, 27g carbs, and 5g protein.
This bread is not vegan due to the honey in the recipe.
2. Asiago Cheese Focaccia
We love good cheesy bread, and Panera's Asiago Cheese Focaccia is easily a new favorite.
This flatbread has a fresh Italian flavor from an olive oil blend and savory Asiago cheese.
It makes a delicious side with any soup or salad, but we especially love it for a family dinner with a group-sized order of the Tomato Cream Soup.
Each loaf can serve six people, with 150 calories per serving. There are also 2g fat, 24g carbs, and 6g protein per serving.
1. French Baguette Loaf
Panera's French Baguette Loaf is a classic that goes well with everything.
It has a perfectly blistered outer crust with a soft and fluffy interior.
It's the same bread that Panera serves with every soup or salad order.
Crack it open to smell the wine-like aroma, then dip it into your favorite soup!
While all Panera meals come with a French baguette side, this loaf is big enough to serve seven people.
It's the perfect bread to bring to a gathering or family dinner, as everyone will surely enjoy it.
Each 2 oz. serving has 150 calories, 0g fat, 30g carbs, and 6g protein.
This bread is vegetarian and dairy-free, though wheat is included in the recipe.
Conclusion
We love the diversity of flavors on Panera's bread menu. Whether you turn your bread into sandwiches or pair it with meals, Panera's breads satisfy every tastebud.
We love their classic French Baguette because it's hearty and pairs with everything. However, we also enjoy unique flavors like the Asiago Cheese Focaccia or the Tomato Basil bread.
For more information about Panera Bread, check out the articles below.