8 Best KFC Sides on the Menu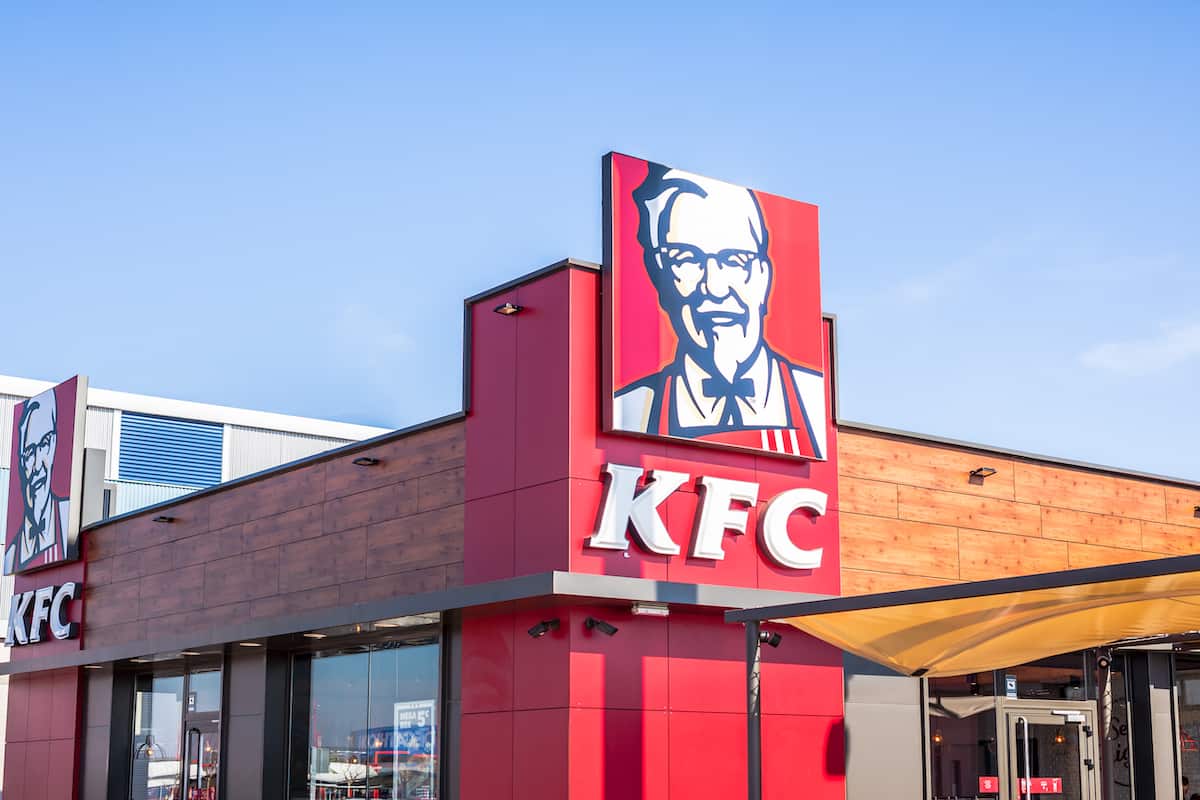 KFC's chicken is consistently delicious, especially for a fast food chain, but those who frequent the restaurant will know that some of KFC's sides are even better than their chicken.
KFC's advantage over its competitors is their wide variety of delicious sides that are great by themselves but also pair well with any meal you get.
With different options available in the US, either online or in person, KFC sides are sure to please. But deciding which side dishes to get at KFC can be a difficult task!
To make the process easier, we put together a list of the best KFC sides to try with your meal the next time you order.
8. Whole Kernel Corn
KFC's Whole Kernel Corn is a great way to pair savory and sweet flavors, especially if you get a chicken made from dark meat.
Whole Kernel Corn at KFC is not only a delicious side that can be added to any meal but also an ingredient used in some of their other dishes.
The corn can be purchased in individual or large sizes, making it perfect for sharing.
KFC's Whole Kernel Corn is only 75 calories per serving, making it one of the lighter fares on the menu.
This is a blessing for those looking for a quick, light meal or snack, but it might not be great for people needing a heartier dish.
7. Cole Slaw
When we say KFC's Cole Slaw comes in at number 7 on our rankings, this isn't to say that their cole slaw is bad – in fact, the opposite is true; it's consistently tasty.
Cole Slaw pairs well with all of KFC's chicken dishes but doesn't pair quite well with the Chicken Pot Pie or KFC bowls.
KFC's Cole Slaw is also pretty healthy. With only 150 calories per serving and made mostly from onions, cabbage, and carrots, it provides a healthy alternative to other side options.
6. Gravy
KFC's Gravy is compelling as a side because it is more of a sauce, but you can get a larger portion size than you can with Ketchup, Mustard, or Ranch.
It is especially great as a "pour-over" on your chicken dishes.
You can use KFC's Gravy as a dip but pouring it over your chicken sandwich or wings allows your meal to soak in the gravy.
However, the main reason it's great as a side is that it makes it easy for larger groups to order portions of gravy.
This is especially true if people can't decide if they want gravy on their food or not.
Convenience is key, and the fact that KFC serves gravy as a side makes it easy to order.
One individual-size gravy at KFC is about 80 calories and includes the following ingredients:
Wheat Flower
Corn Starch
Soybean Oil
Onion Powder
5. Mashed Potatoes
KFC's Mashed Potatoes are delicious, perfectly creamy, and not at all chunky.
They are a hardy option that pairs well with everything on the KFC menu.
They are also great in the fact that, if you're a real expert, you can use them similarly to a dip.
Chicken or biscuits dipped in mashed potatoes are amazing – you won't be disappointed!
Like the KFC Gravy, Mashed Potatoes can also be served in a large portion, making it ideal for bringing home and sharing with others.
KFC's Mashed Potatoes have 110 calories per individual portion and are a solid choice as a side with any meal.
4. Secret Recipe Fries
KFC's Secret Recipe Fries is one of the newer sides available at most KFC locations, but don't let their age fool you; they are delicious.
The Secret Recipe Fries are perfectly crisp and, even after sitting in a container while you eat the rest of your meal, never are soggy.
The fries are even better when dipped in any of KFC's dipping sauces.
As you can probably guess – how exactly these fries are made is a closely guarded secret!
One package of fries at KFC is about 320 calories per individual size and contains the following ingredients:
Sea Salt
Potatoes
Vegetable Powders
Paprika
Soybean Oil
3. Biscuit
Giving KFC's famous homemade biscuits a third-place ranking is divisive, but the fierce debate shows just how good all of KFC's sides are. Biscuits, of course, are no exception.
Made in the traditional southern style, these warm, perfectly flaky biscuits are so delicious that people demand KFC release a dry mix so they can make them at home.
With a wonderful smell and only 180 calories, you don't need to feel bad for wanting to eat several of these at once.
KFC knows this and sells them in bulk. You can get KFC Biscuits in groups of 1, 2, 4, and 12.
2. Mashed Potatoes With Gravy
It only makes sense that when KFC's Mashed Potatoes and Gravy are combined, they will be delicious.
We are convinced that KFC's Mashed Potatoes With Gravy is one of the best menu items at KFC.
The classic brown gravy pairs so well with the creamy mashed potatoes that, as you can imagine, the two have become almost inseparable.
Since both the gravy and the potatoes are a perfect texture, you can mix the two to become inseparable.
KFC Mashed Potatoes With Gravy is 130 calories per individual serving and includes all the ingredients of both the mashed potatoes and gravy listed above.
1. Mac and Cheese
Not only is KFC's Mac and Cheese their best side, but it is the most popular item on their menu.
You can get Mac and Cheese at KFC as a side or a whole bowl as an entree.
KFC makes its own Mac and Cheese, so they don't simply use Kraft or another big brand like most other restaurants do.
And even better, KFC's Mac and Cheese is not ridiculously high in calories.
With only 140 calories per individual dish, the Mac and Cheese is by far the best side at KFC.
Of course, the Mac and Cheese includes milk, cream, cheddar cheese, and macaroni pasta as the main ingredients, so avoid this side if you are on a dairy or gluten-free diet.
Conclusion
While all of KFC's side dishes are worth trying, the Mac and Cheese stands out from the crowd as their best side dish.
However, side dishes at KFC pair uniquely with each meal, so try their entrees and see which side you like the best with each meal.
For more information about KFC, check out the articles below.