How to Get a Refund on Instacart (Including Express Membership)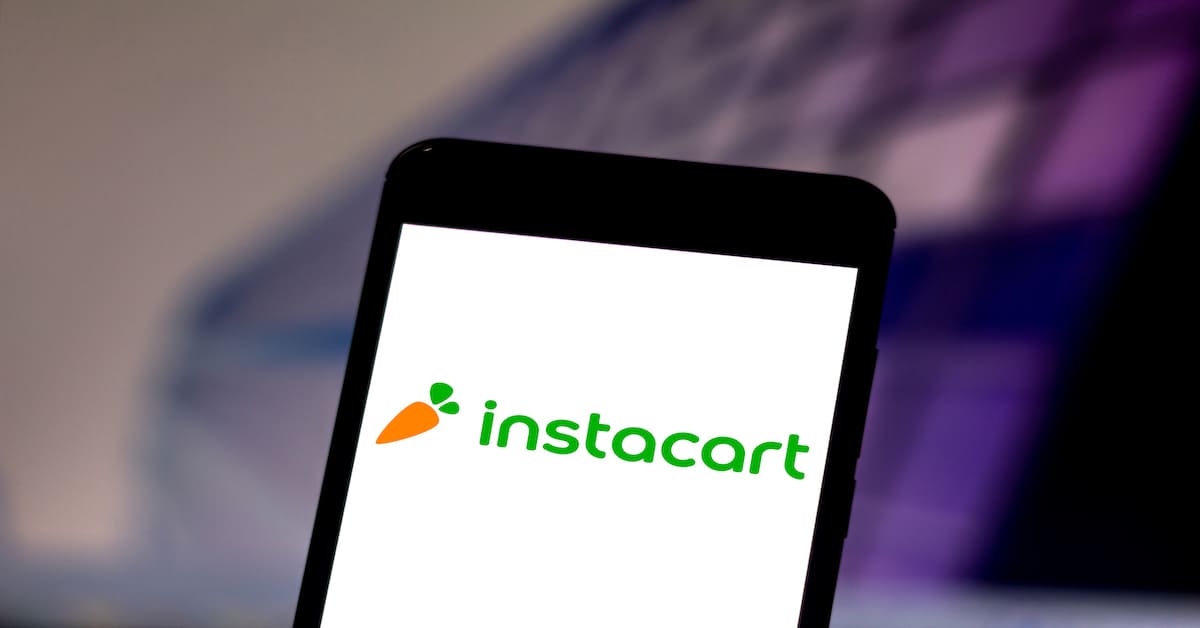 When it comes to Instacart, sometimes issues come up. You may need to cancel an order, cancel your membership, or for some reason; you did not receive your order. When that happens, you will need a refund from Instacart, and you may be wondering how that process works.
You can request a refund on Instacart through the website or the app within 7 days of delivery. You can cancel your Express Membership within 15 days of payment, and you are eligible for a refund only if you have not placed any orders. You will also get a refund if Instacart delivers your order to the wrong address.
A few hiccups can happen while ordering on Instacart that may lead you to request a refund.
In this article, we'll walk through how to request a refund on Instacart, what happens if you don't receive the items you ordered, and other details about how refunds work.
Hi???? there! Refunds are not immediate like credits, they take 5-10 business days before they reflect in your account. I double-checked your account and the refund is processing. Please let us know if you don't see it within 5-10 business days. ???? -Gwen

— Instacart (@Instacart) September 18, 2020
How to Request a Refund on Instacart
If you need to request a refund on Instacart, you can do this either through the app or the website. Alternatively, you can call their customer service team.
After your order is completed, there is an option through the app and the website to report any issues with the delivery. If there was something wrong with the delivery, here is where you can report it.
This can range from an item missing, the delivery coming at the wrong time and you were not home, or something is opened or damaged.
If you are requesting a refund, you can do so here. For each item with an issue, Instacart will let you choose if you are requesting a refund for that item.
If you decide to contact the Instacart customer service team, you can do so in three different ways:
Launch Help Center.
Email the team to get in touch with an Instacart Care member.
Call them at 1-888-246-7822.
When it comes to refunds, they are processed immediately. It may take anywhere from 5-10 business days to show up in your account.
The refunds will not go to the Instacart account; always the bank or credit card you used to pay for the order. 
It is important to note that Instacart does not refund everything. They only refund you if the item is:
Missing, and you were charged for it on the final receipt
Damaged
Unusable
Spoiled
Poor replacement – If you requested a specific item and your shopper got you the wrong item, you are also able to get a refund.
Can You Get a Refund for Instacart Express Membership?
Yes, you can get a full refund for Instacart Express Membership. This can only happen within 15 days of paying for the membership and if you have not utilized the express membership benefits and placed an order yet.
This applies to whether you pay for the annual membership or the monthly membership. If you cancel after the 15-day period is over, you will not receive a full refund.
Instead, you will get to enjoy the perks of Instacart Express Membership until the end of your billing period. At that point, your membership will not renew again for the month or the year.
When it comes to Instacart Express Membership, you can change your plan from annual to monthly if you want to change your mind.
Instacart will also send you a reminder email three days before the next billing cycle so that you can cancel at that point if you were planning on doing so and had not yet.
This is not the experience that we strive to deliver. We see that you have received the refund. We'd be happy to review this further for you. Could you please send us a DM with the name, email, and phone number associated with your account? -John

— Instacart (@Instacart) November 17, 2020
What if Instacart Delivers to Wrong Address?
If your Instacart shopper delivers your order to the wrong address, you will receive a refund as long as you provided the correct address to begin with. 
If you place your order and realize that you typed in the wrong address, contact Instacart Care to remedy that issue.
If your driver cannot find you when they are trying to deliver your order, they will reach out via the app so that you can connect.
Instacart shoppers cannot leave orders unattended unless you give them instructions to do so.
Contactless delivery has been on the rise since the pandemic hit, so it is an option that you can utilize unless alcohol is involved.
When alcohol is involved, an I.D. check needs to happen. If your shopper cannot leave your order unattended and cannot find you, your order may eventually get canceled.
Hi there! You have the option of taking the item back to the store with your digital Instacart receipt. The return will be subject to the store's return policies, which vary by retailer. Hope this helps. -Michael

— Instacart (@Instacart) September 19, 2020
Can You Return an Item From Instacart?
Fortunately, depending on the retailer, you can return items from Instacart. The return policy depends solely on the retailer, some of which even allow you to use a digital receipt.
If you want to return an item and are unsure if you can do so, you can contact the retailer directly to find out their policy.
If they do allow returns, it should go to the card you paid with, the same as if you had done the shopping yourself.
Do Instacart Shoppers Pay for Missing Items?
No, Instacart Shoppers do not pay for missing items. In this way, Instacart can lose money, as that is a cost that they lost since they can't go back to the store and rectify it.
If there are items missing or it is a bad delivery, the way it reflects on the shopper is through the rating system.
Customers can rate their delivery with stars, and if something is missing, it will show up on the shopper's report. There are reports from Instacart shoppers that many people take this and use it to scam.
After an order, they will mark a majority or all of their order as missing or damaged to get refunded and end up not paying for their order. Instacart does not look into proof for these claims.
The shoppers get frustrated because there is not much that they can do to prove otherwise unless they take pictures themselves. Only then will the problematic rating drop from their account. 
You are able to cancel through your customer profile or you can call our customer service line so they can manually cancel it as well. DM us with your email if you have any additional questions. KE

— Instacart (@Instacart) September 29, 2019
How to Cancel an Order on Instacart
When it comes to canceling an order, there is a time window to do so before being charged cancellation fees. In that case, be sure to cancel before your shopper begins shopping. Otherwise, you may still get charged a delivery fee of up to $15.
If you need to cancel an order, there are a few easy steps you can follow. You can cancel on the website, on the app, or through the Help Center if you are having issues.
To cancel an order on the website:
After you have signed in, go to the top right-hand corner, where it says Hi, [YourName], or Account.
Click the View Order Detail on the order that you want to cancel.
Click on Manager Order
Click on Cancel my Order.
Your order will be canceled immediately.
To cancel an order on the Instacart app:
Go into the app and tap on the three horizontal lines that are stacked. This is in the upper left-hand corner.
Click on Your Orders
Choose the order that you want to cancel.
You will be brought to the order page. Scroll down until you see Manage Order.
Click on Cancel This Order.
If your shopper has begun shopping and you want to cancel your order, contact the Help Center.
Conclusion
Getting a refund on Instacart or canceling an order may not be as easy as if you go into a store yourself, but it is still doable. The most important thing to remember when it comes to refunds and cancellations is your time window. Never cancel too late so that you don't get charged fees that you didn't want to pay.
If you're interested in finding out more about Instacart, check out the related articles below.
Related Articles:
Instacart Gift Cards: Where to Buy and How to Use Them
Can You Choose Your Instacart Shopper?
Can You Use Instacart to Deliver to Someone Else? (Yes, Here's How)
Does Instacart Accept EBT? (Yes, Here's Where)