Can You Use Instacart to Deliver to Someone Else? (Yes, Here's How)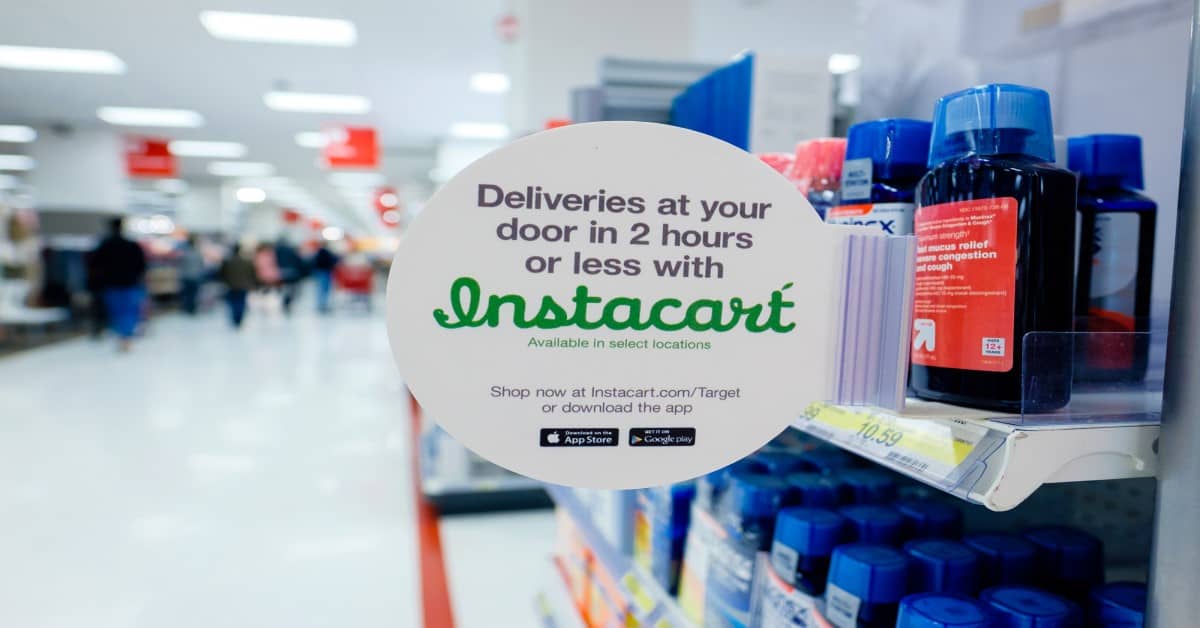 Instacart has been convenient for shopping for groceries, especially during the pandemic. While I enjoyed using the service, I also wanted to send groceries to my relatives. But can you order for someone else on the Instacart app? I did some research to see what I could find.
You can order and deliver to someone else through the Instacart app. To do this, you will need to change the delivery address. This will ensure that the order goes to a store that is closer to them, not you. You will be able to have multiple delivery addresses in your profile to make it easier.
There are a few things that you need to know about delivery through Instacart. This will ensure that the order goes to the right location. Let's take a closer look at everything you need to know.
@Instacart as a New customer,,Beyond pleased with almost instant delivery of food to relatives!Recommending this to everyone!Made My day!!Thank you!!????????????

— Rose Boxer (@RoseBoxer1) December 31, 2018
How to Change Delivery Address on Instacart?
First, you'll need to click "View Account" and then click on "Account Settings." Next, you'll need to select "Add New Address." This will allow you to enter the new address and delivery instructions.
If you want to get your Instacart order delivered to someone else, the first thing you'll need to do is change your address details. The app makes it easy to add a new address and save it for later. Saving multiple addresses in the app makes it easier for you to order for other people as needed.
How you add or edit your addresses on Instacart will vary slightly, depending on whether you are using the app on your phone or the website. In both methods, you'll need to navigate to the "Account Settings" page. There are a few things that you'll be able to do on this page. First, you'll be able to add a new address.
It's often a good idea to add delivery instructions. For example, you might want to give instructions on how to find the house. You might also want to provide a way of contacting the person you're ordering for if something about the order needs to be clarified.
On this page, you can also edit any existing addresses. If an address is no longer relevant, such as moving out of the house, you can remove it from your account. In the app, you'll need to swipe your finger from left to right over the address. On the website, you'll need to click on it and select Delete.
Hi there! You can shop together with friends and family using shared Instacart carts. Here's how –

Tap the shopping cart icon > Tap My Carts > Tap Create a group cart> Tap Share to share the cart link with family and friends. Let us know of any further questions! -Ari

— Instacart (@Instacart) March 21, 2020
Can You Share Your Instacart Account?
Yes, there is a "Group Cart" feature that allows you to share your Instacart account. To do this, you'll need to click the "Create a group cart" button. A group cart allows you to shop together with friends and family.
There are a few reasons why you might want to start a group cart. For example, you may have friends who work in the same office or live in the same house. By shopping together, you'll be able to make sure that you don't double up on important items. It will also give you more flexibility in deciding how and when you are going to be shopping.
How to Use a Group Cart on Instacart?
To create a group cart in the app, you need to tap the "Shopping Cart" icon at the top right corner. Then you need to select "My Carts" and tap " Create a Group Cart." If you are on the website, you'll be able to use the drop-down menu to select Group Carts. From there, you'll be able to send the link to friends and family, so they can view and contribute to the cart.
After you create the Group Cart, you need to decide who has access to it and send out emails to allow others to join the cart. A group cart is a great way for friends and family to shop together. Once you create a Group Cart, you'll be able to access it through the My Carts section in the app.
If you received an email about a Group Cart, you need to click on the "Join Cart" link. It will ask you to log into your Instacart account. From there, you'll be directed to the Group Cart and be able to add or delete items.
I should mention that while everyone can see and interact with the Group Cart, the payment can't be split. If you're the one who started the Group Cart, you'll pay the bill.
Can You Order Groceries From Instacart With Cash?
No, you can't pay for your groceries on Instacart with cash. But you can tip your shopper in cash at the time of delivery.
It is not possible to pay Instacart with cash. You need to use a debit or credit card to complete your order at checkout.
However, if you want to use cash, you can use it to tip your shopper. Most people will appreciate this, as they can rest assured that they are getting the full tip.
Does Instacart Accept Prepaid Debit Cards?
Instacart does not allow you to use prepaid debit cards. You'll need to use credit or debit cards from a known financial provider to pay for Instacart orders.
There are limits on what you can use as a payment method on Instacart. Instacart doesn't allow you to use gift cards or prepaid debit cards because of the high risk of fraud. You can find the list of accepted payment methods on the Instacart website.
I don't have time to go grocery shopping today but my fridge was empty so I got instacart and my shopper picked the freshest produce I've ever seen, I'm so impressed ????????❤️ @Instacart (made sure to show my gratitude with a nice tip)

— Leeor Alexandra (@leeoralexandra) December 1, 2020
How Much Should You Tip Your Instacart Shopper?
Instacart recommends that you tip the shopper 5% of the order total by default. The default tip is calculated automatically at checkout. However, you can adjust the tip amount at checkout or after delivery.
If you enjoy using the Instacart service, it's recommended that you tip your shoppers. For many shoppers, this will represent a significant part of their wages.
The app makes calculating the tip easy. It automatically adds a 5% default tip or the percentage you selected for your last order if it's higher than 5%. Once your groceries are delivered, the shopper will be paid.
While you can tip your shopper using the Instacart app, you can also give them cash at the time of delivery. Instacart shoppers keep 100% of tips, so the money goes directly from you to the shopper. It's a great way to recognize their hard work, especially if you received a high-quality service.
Another way you can support Instacart shoppers is by giving them a five-star review. This will help them maintain their ratings as a preferred shopper. High customer ratings ensure that they receive more work in the future, giving them the potential to earn more money.
Summary
In this article, we learned that you could use your Instacart to send groceries to someone else. Whether it's a family member in a college or a loved one living away from you, you can send them groceries by adding their address to your account.
We also learned that you could create group carts to shop together with family and friends. This is a great way to create shopping lists that everyone can contribute to, and nothing is forgotten.
Instacart is an easy-to-use app that makes grocery shopping convenient. Using Instacart, you can have the groceries delivered to your door, often within two hours of placing the order. The app is designed with a range of features to make grocery shopping easier. Being able to add multiple addresses and group carts are good examples of that. If you're an Instacart user, try some of these features for yourself!
If you're interested in finding out more about Instacart, check out the related articles below:
Related Articles:
Instacart Gift Cards: Where to Buy and How to Use Them
9 Tips to Save Money on Instacart Orders
Shipt vs. Instacart: Which Is Better? (Cost and Service Comparison)
Can You Order From Multiple Stores on Instacart? (Yes, Here's How)