Do Amazon Gift Cards Expire? (Here's What to Know)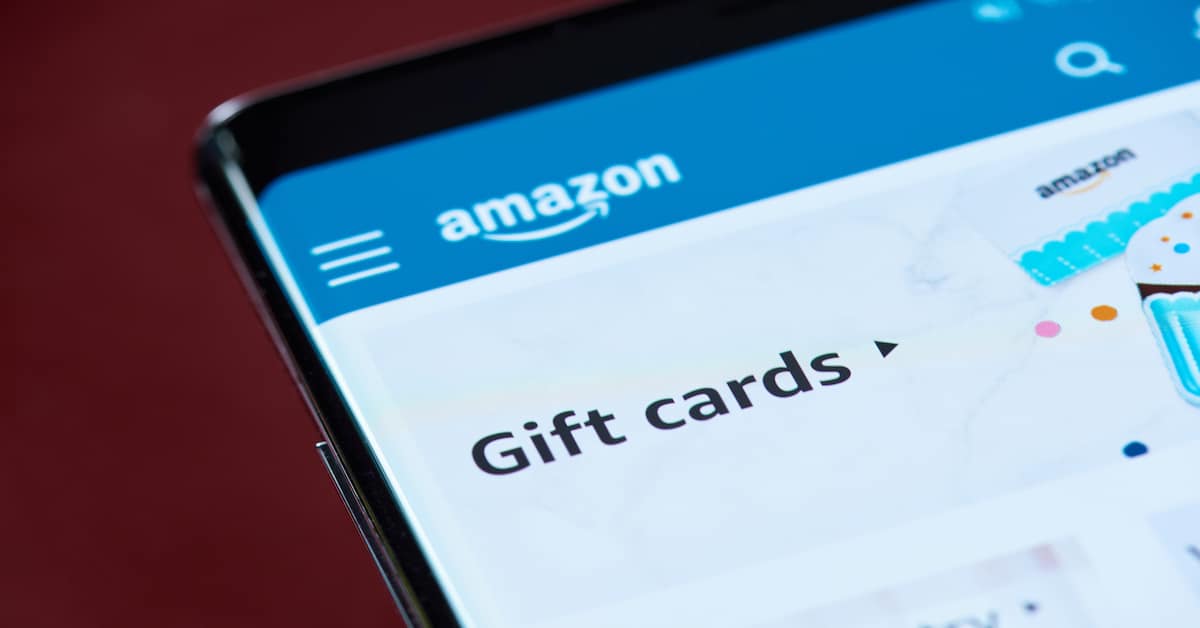 As a one-stop shop, Amazon is among the most convenient services on the internet. What makes Amazon even more accessible is the ability to buy gift cards. However, as with any other store or online service, gift cards have terms and conditions that often come with certain limitations.
Key Takeaways
Amazon gift cards never expire.
You can redeem an Amazon gift card at any time and add it to your account balance without worrying about expiration.
Amazon gift cards and account balances can only be used to purchase products on Amazon.
Amazon states the terms and conditions related to account balances and gift cards on their website. These terms apply to customers in the U.S, so if you live in another country, check out the local Amazon website.
This article will walk you through how to redeem an Amazon gift card and answer some of the other questions you may have about returns, service exemptions, and more.
Just keep reading to find out more!
Do Amazon Gift Cards Expire If Not Redeemed?
No, Amazon gift cards do not expire even if they are not redeemed. You can redeem your Amazon gift card at any time. Once you activate the gift card and add it to your account balance, you can start using it to purchase products sold on the Amazon website or the app.
Although Amazon gift cards do not expire, it's a good idea to activate your gift card right away when you receive it to avoid any possibility of misplacing or losing your card.
Once you redeem it, you will not have to use it right away. Instead, the funds will sit in the gift card balance, and you will always have the option of using it when you checkout.
So even if you don't use it right away, the money will be secure, and you won't risk losing the value.
How to Redeem an Amazon Gift Card
Once you receive your gift card, you can either redeem it on your mobile device or a desktop. Both follow a similar process but vary slightly depending on the make of your device.
If you are redeeming the Amazon card on your mobile, here are the steps you will need to take:
Open either your Amazon app or the Amazon website on your browser
Once you log in, navigate to the menu either by clicking on the "Hello" next to the cart or the triple line pop-out menu on the left
Scroll down until you find the section labeled "Payments"
Select "Your Payments"
Scroll past your added payment methods down to where you see "Amazon Gift Card"
You will then click "Redeem a gift card"
Enter your gift card number and pin, and the value will be loaded into your payment center.
If you would prefer to redeem your gift card on your desktop, here are the steps you'll need to take:
Open the Amazon website on your desktop
Once you sign in, on the right side of the browser, you will see "Hello", click on "Account" right underneath
Under the dropdown, click "Account"
It will navigate you to a page where you will see several options; in the middle of the screen, you will see "Your Payments"
Once you click on that, you'll be able to scroll past your saved credit cards to where you see "Amazon Gift Card"
Click "Redeem a gift card" and enter your card information
Whether you follow these steps on your mobile or desktop, you will find the process similar and pretty straight forward for adding your gift card balance into your payment section of Amazon.
Does anyone know how to cash out a Amazon gift card?

— F̶l̴y̴i̸n̷g̶ ̴S̵p̶a̵g̷h̶e̵t̴t̸i̸ ▄︻̷̿┻̿═━一 (@nuudleboi) December 29, 2020
Can You Cash Out Amazon Gift Cards?
Unfortunately, Amazon gift cards cannot be cashed out. Unlike cash cards, they are paid directly to Amazon and therefore are only redeemable on Amazon merchandise. They are non-transferable to other stores and are not redeemable for reimbursement.
The only way to get cash for an Amazon gift card is to sell it to an individual buyer; however, even if you use online services like eBay, there are service fees that will deduct the amount you're able to make.
Therefore, your best bet is to simply use the gift card on Amazon merchandise.
I can't return an Amazon gift card once it's loaded onto my account.

— Chris10 (@Circuitouslife) March 14, 2019
Can You Return an Amazon Gift Card?
Once an Amazon gift card has been purchased, it cannot be returned or exchanged for cash. If you have already redeemed your gift card and care to un-redeem it, only Amazon customer service can go into your account to complete this process once you've redeemed the funds.
Keep in mind that an Amazon associate will usually only do this for the gift card funds to be transferred to a different account of yours.
Often, they will un-redeem the funds and move them directly into a different account for you. This does not give you much of a way to get the money back on a card to resell or re-gift it.
It is outside Amazon's policy to return gift cards, so while there may be extenuating circumstances that warrant a card being returned for cash, this is highly unlikely and should not be counted on when buying an Amazon gift card.
@amazon I'd like to give you feedback. During checkout any gift card in my account is automatically deducted from an order (difficult to see on phone). I dislike the automatic setting and would like to see an option to remove this automatic selection. Thx.

— Rob Jager (@RobJager) May 31, 2018
How to Remove an Amazon Gift Card from Your Account
Once you have redeemed your gift card, the value cannot be removed from your account until the value is used. However, if you are shopping on Amazon and do not want to use your gift card amount, you can remove it from automatically applying itself by following these steps:
Once you're signed into Amazon, add the items you are looking for to your cart
Navigate to "Cart" or "Proceed to checkout"
When you see the subtotal of your order under the "Gift or Promo Code" box, you will see if your Amazon gift card has been applied to the order
You will be able to see the amount applied and underneath that, you can choose "Remove" if you do not wish to use the gift card for the purchase
Keep in mind that you will have to check this between every purchase you make to avoid accidentally putting an order through on your gift card.
Once you use up the full amount on the card, it will automatically be removed from your account.
We discovered that if you order from @AmazonFresh and you pay with an @amazon gift card … you can't add a tip to the order. Because Amazon wants 100% of the total to go back to them. Either don't use a gift card to pay for grocery delivery or leave some cash out for the driver.

— Lane (@Lanie524) January 17, 2021
Can You Use Amazon Gift Cards for Amazon Fresh?
Any gift card purchased through Amazon can be used for any item sold through the Amazon website in your given country. Amazon Fresh does not have its own gift card because any Amazon gift card will work for Amazon Fresh as well. You will even find Amazon Fresh-themed gift cards online.
Since Amazon Fresh is an extension of the Amazon website, their gift cards can be used for both. So, if you want to order groceries through Amazon Fresh, you can use your Amazon gift card to pay for the order.
However, keep in mind that if you want to add a tip to your order, you will need to use money from your other saved credit cards on Amazon to leave a tip for your delivery driver!
Unfortunately, when using a gift card solely, there is no space in the checkout window to alter the amount or add a tip to the purchase.
Since each delivery driver relies on tips to increase their income, try using part of your Amazon gift card for your Amazon Fresh order and put the rest of the cost on a credit card to add a tip.
Final Thoughts
Like so many other online retailers, Amazon has specific rules and regulations for their gift cards. Once a gift card is purchased, it cannot be returned or traded for cash. Amazon gift cards do not expire, and that gives customers great flexibility when spending their gift card balance.
If you ever have any issues with your Amazon account or gift card, contact Amazon's customer service team since they will have more ability to alter your account than you will.
If you're interested in finding out more about shopping on Amazon, check out the related articles below.
Related Articles:
Can You Use Amazon Gift Cards at Whole Foods? (No, But Prime Works!)
When Does Amazon Charge You? (Here's What You Need to Know)
Amazon Fresh vs. Whole Foods: What's the Difference?
Do You Tip Amazon Whole Foods Delivery? (Yes, Here's How Much)