Can You Order Food Delivery to a Hospital?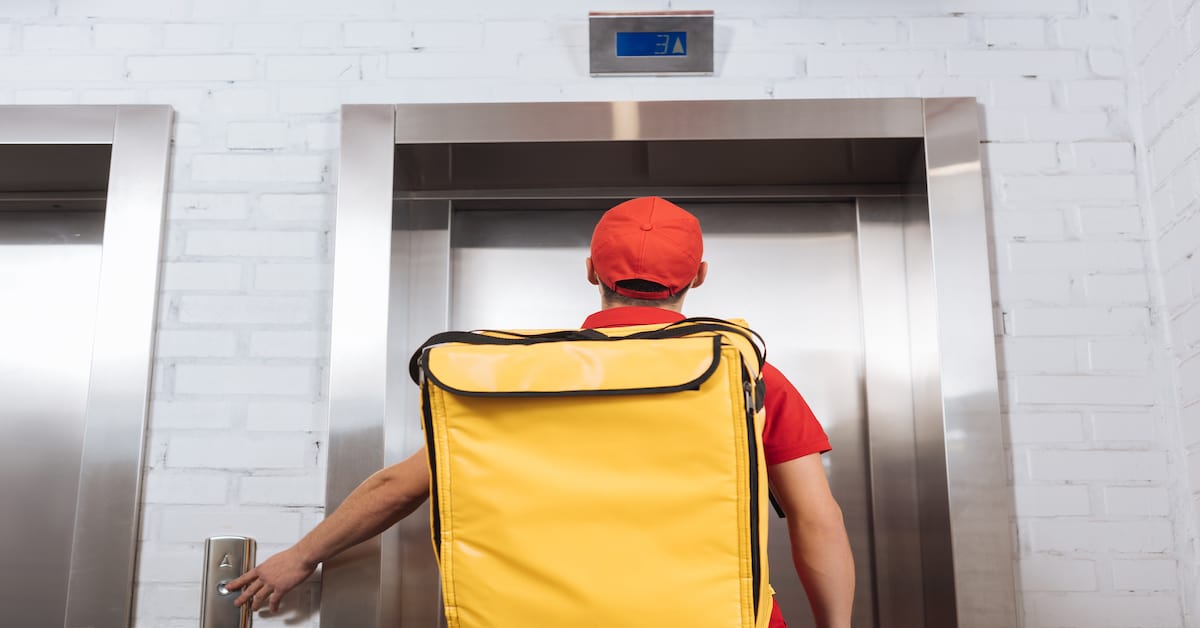 Anyone who has spent prolonged periods of time in a hospital knows how quickly the hospital food gets old. For patients and visitors who are in the hospital for several days in a row or more, the desire for higher-quality foods with more diversity is important to access.
For those without the ability to leave the hospital to get their meals, this may mean turning to food delivery services as a solution. So, can you order food delivery to a hospital?
Yes, you can order food delivery to a hospital. If you are looking to order a restaurant meal, all popular food delivery services like Uber Eats, DoorDash, GrubHub, and Postmates will deliver to a hospital. If you are looking to get groceries delivered, Instacart will also deliver to hospitals.
Although most services will deliver to a hospital, not all of them will deliver directly to a patient's room or within certain areas of the hospital.
If you're looking to order meals or groceries to a hospital, read through the rest of this article to find out which service will be the most convenient for you!
Can Hospitals Ban Outside Food?
Hospitals can ban outside food, but rather than banning it altogether, many doctors ban certain foods from their patients or ban outside food for some patients. This is not instated to make more money on the hospital food, but to prevent unhealthy food from being consumed by patients.
By having the ability to ban food, doctors are better able to keep their patients healthy and regulate their systems by having a clear understanding of exactly what is going in to fuel them.
This is more common in patients who have a problem tied to food or that can be exacerbated by certain foods.
However, as a general rule, the body heals more efficiently when given high-quality nourishment, so doctors prefer all patients to be eating as healthy as possible.
Can You Order Grocery Delivery to a Hospital?
Grocery delivery services will deliver to hospitals since it is the same for a grocery driver to deliver to a hospital or a home. Therefore, you can order grocery delivery to a hospital. However, it is important to confirm with the specific hospital and unit that they allow outside deliveries.
The vast majority of hospitals do not have any policies against food deliveries!
However, in particular high-risk wings of a hospital, they will not allow outside visitors, and therefore your delivery may be left at the reception.
Alternatively, the hospital may advise against it altogether, depending on the patient and their situation. This is entirely up to the hospital to decide and may differ for everyone; therefore, it is important to double-check before sending any groceries to a hospital.
Does Instacart Deliver to Hospitals?
Instacart delivers to hospitals, but they may need additional instructions to make sure they leave the groceries in the correct place. Some drivers may not want to navigate a hospital, so it may be the best option to have them left at the reception or meet the delivery person in the hospital lobby.
If you need the groceries delivered directly to a room, it is important that you leave additional instructions on your order so that the driver knows where to go with your food.
If you are a patient ordering, it may be a good idea to also talk to hospital staff just in case the grocery delivery person gets stopped before arriving at your room and a staff member is required to bring your food to you.
Instacart is the most popular grocery delivery service with the best availability across the U.S. If you're going to order groceries through Instacart, check out another article I wrote about how to save money on Instacart purchases.
Ugh. My whole heart outside of my body…..

We spent our thanksgiving in a hospital postpartum room, & we had uber eats deliver us pancakes for dinner. Best thanksgiving ever! we wouldn't have changed it for the world! ????????

For our little girl we are thankful!!???????? pic.twitter.com/Krcb2AKmPO

— Jazmine Michelle ???? (@_Jazmine5) November 27, 2020
Does Uber Eats Deliver to Hospitals?
Uber Eats will deliver to a hospital and directly to a hospital room. However, it is important that you confirm with hospital staff beforehand to ensure the delivery is permitted and that the delivery driver will be able to make it to your room.
It's important to discuss this before ordering because the instructions you leave the driver will differ depending on what the hospital staff says.
If you get the hospital staff's clearance to get your food delivered straight to a room, the Uber Eats drivers will have no problem accommodating your request!
Waiting for grubhub delivery in the hospital lobby = Making Eyes At Everyone ????????????????????????????????

— emma harper (@emmasuzieq) March 30, 2017
Does GrubHub Deliver to Hospitals?
Patients, hospital staff, and visitors can order on GrubHub and get their meals delivered to hospitals. Based on reports from delivery drivers, it is important to consider where in the hospital they are not permitted to enter and give instructions on the app accordingly when placing your order.
If you are working in a locked wing or are at a nurse's station, the driver will not be able to get all the way to you, even if your instructions state to meet you there.
Remember that it is equally as important that you conveniently get your food as it is for the driver to be able to find you.
been waiting at this pizza place for a doordash order for like 15 minutes but it's a decent sized order and also delivering to a hospital so i'm committed

— carley (@carleys7) January 14, 2021
Does DoorDash Deliver to Hospitals?
DoorDash will make deliveries to hospitals. As a customer, it is as simple as putting the hospital address as your delivery location. Once you do so, you will also want to enter any delivery instructions for your driver to help them navigate the hospital easily.
Delivery instructions should include where they should expect to drop off the food and any information they need to find the drop-off location inside the hospital.
It will often be more efficient for whoever receives the delivery to simply meet the driver outside the hospital or in the main lobby.
It can take time to navigate a hospital for a driver who is unfamiliar with the location. Therefore, be clear and concise in your instructions about how you'd like to handle the delivery.
Today at Harborview a patient ordered Postmates from his hospital bed… if that isn't @jadeeeyj I don't know what is

— Marge (@margaretgiff) September 30, 2016
Does Postmates Deliver to Hospitals?
Yes, when ordering Postmates, you will have the ability to set a hospital as the delivery location. Like the other popular food delivery services, be sure to consider the hospital policy and the doctors' requests if it is a patient who is receiving the food.
However, if you get the okay from the hospital staff, Postmates drivers will have no problem delivering your order to the hospital.
Final Thoughts
For those who spend a lot of time in the hospital or have a loved one who does, utilizing food delivery services can be a great way to incorporate more variety into meals and branch out from the hospital food.
Since ordering groceries is the same process as ordering a meal through online delivery services, both are equally accessible within a hospital setting.
However, just because the delivery services will use a hospital address as a drop-off point does not mean this is a sure thing for everybody. Every hospital has the ability to ban outside food from entering their doors, and every doctor can restrict outside food from their patients if it is beneficial for their health and healing.
Therefore, before jumping on your favorite delivery service and ordering food, double-check with a hospital staff member to avoid any confusion.
If you're interested in finding out more about food delivery services, check out the related article below.
Related Articles:
Can You Order Food Delivery to a Hotel?
Can You Order DoorDash for Someone Else? (Yes, Here's How)
What Personal Information Do Food Delivery Drivers See About Customers?
Can You Use Uber Eats to Deliver to Someone Else? (Yes, Here's How)