What Groceries Should You Buy for Your New Home? (With Printable List)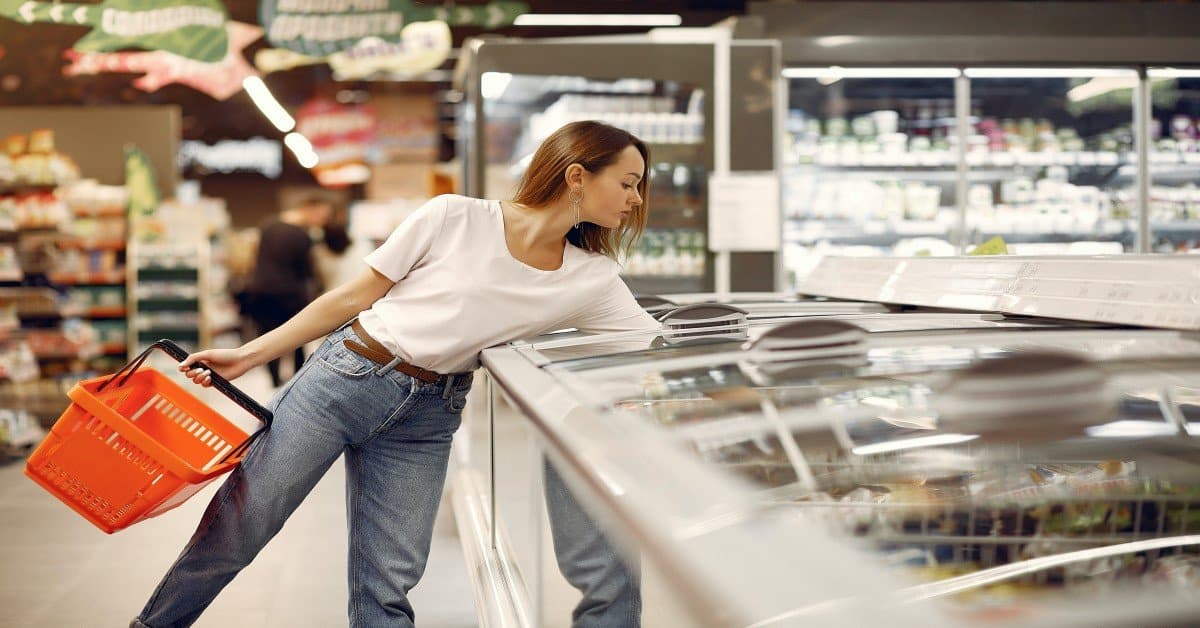 Having moved into a new home multiple times (even across continents), I can tell you the first grocery shopping is the hardest and the most expensive one. After moving into your new home, it's time to stock up the fridge and pantry with the items on your grocery list.
There's a high chance that you didn't carry a lot of food to your new home. Most people prefer to use up what they have as the moving date approaches. After all, it's a new beginning and a fresh start in the kitchen.
So, what groceries should you buy for your new home? Below are the items you should include on your grocery list:
Canned and Packaged Food
Snacks
Baked Goods
Beverages
Spices
Condiments
Frozen Food
Fresh Food
Meat, Poultry, and Seafood
Dairy
Baking Essentials
Household Items
Personal Items
In this article, I'll share the list of groceries you should buy for your new home. I'll also include a printable version for your convenience. You can download the list below and take it to the store with you. It'll save you a lot of time!
1. Canned and Packaged Food
Canned and packaged foods are the staples you need to fill up your pantry.
These items last for a long time and come in handy when you run out of dinner ideas.
It's called "Pantry Cooking" – yes, it's a thing!
Below is the list of canned and packaged foods you should include on your grocery list.
Rice
Pasta
Tomato Sauce
Canned Beans
Canned Corn
Canned Fish (Tuna or Sardines)
Canned Soup
Broth (Vegetable, Beef or Chicken)
Cereal or Oatmeal
Lentils
2. Snacks
Snacks are essential to keep in the kitchen, especially if you have kids or host parties often.
It's the go-to comfort food for most people, but make sure you don't overdo it and stick to healthier options.
Below are a few snack ideas to include on your grocery list.
Pretzels
Chips and Crackers
Popcorn
Granola bars
Dried fruits
Nuts
3. Baked Goods
If you're on a keto diet, the bakery section is not the best place to hang around at the grocery store.
But if you're not counting your carbs, you should add the baked goods below to your grocery list.  
Bread
Rolls
Bagels
Muffins
Cookies
4. Beverages
Mornings without a cup of coffee can be a rough start! Or you may just choose to opt-in for a lower-caffeine option like tea.
Beverages are essential items, and you should include them on your new home grocery list as well.
Coffee
Tea
Bottled water
Juices (Orange, Apple, Cranberry, etc.)
Seltzer
5. Spices
Spices can make or break any meal, so use them wisely! I included the list of the most popular spices below, and you can choose according to your taste buds.
Sea Salt
Black Pepper
Crushed Red Pepper
Paprika
Oregano
Basil
Parsley
Rosemary
Garlic Powder
Cilantro
Dill
Chili Powder
Cumin
Ginger
Cinnamon
Turmeric
6. Condiments
Condiments are the longest-lasting items in your pantry. It may get pricy to buy all of them at once, but once you have them, you'll be set for a while.
Below are the most popular condiments to include on your grocery list.
Olive Oil
Cooking Oil (vegetable, canola, sesame, avocado, etc.)
Vinegar
Ketchup
Mustard
Mayo
Soy Sauce
Hot Sauce
Salad Dressing
Pickles
Worcestershire Sauce
BBQ Sauce
Steak Sauce
Maple Syrup
Honey
Jam or Jelly
Nut Butter (Peanut, Almond, Cashew, etc.)
7. Frozen Food
Stocking up your freezer with frozen foods is a great idea, especially in your new home.
The move may be over, but there'll be long nights full of unpacking adventures, and quick pizza dinners come in handy.
An additional advantage is frozen foods last in the freezer for a long time!
Mixed Vegetables
Fruit
Frozen Meat (Burgers, Chicken nuggets, etc.)
Veggie Burgers
Pizza
French Fries
Waffles
Pancakes
Ice-cream
8. Fresh Food
Moving into a new home doesn't mean you have to eat frozen or processed food for a long time. So make sure to include some fresh vegetables and fruits on your grocery list as well.
When it comes to buying produce, one tip I can share is to shop with seasons.
You'll get the most delicious fruits and vegetables at the lowest price when you buy them in season.
Also, stay away from pre-cut fruits because they are costly and full of preservatives to prevent them from going soft and brown.
Apples
Oranges
Bananas
Berries
Tangerines
Grapes
Peaches
Plums
Tomatoes
Cucumbers
Avocados
Lemon
Lime
Lettuce
Spinach
Green Beans
Broccoli
Asparagus
Beets
Celery
Carrots
Potatoes
Mushrooms
Peppers
Onions
Garlic
9. Meat, Poultry, and Seafood
Protein is an essential part of any diet, so you should include it on your grocery list.
Make sure to check the expiration dates, though, because fresh meat, seafood, and poultry don't last for a long time.
When you move into a new home, you may not cook big meals for at least a few nights.
It's better to buy fresh meat, poultry, and seafood when you have a meal plan and consume it in a couple of days.
Chicken
Fish
Shrimp
Steak
Ground Beef
Ground Turkey
Eggs
Cold Cuts
Sausages
Hot Dogs
10. Dairy
Breakfasts don't taste the same if you're missing dairy in your fridge. I included the most popular dairy products on the list, but you can substitute them with your favorite products if you're on a dairy-free diet.
Milk
Butter
Cream
Cheese (Whole or Sliced)
Cottage Cheese
Cream Cheese
Yogurt
11. Baking Essentials
Baking essentials are on the list for anyone who likes to bake their own cookies, brownies, muffins, and even bread.
A new home means a new kitchen and an oven, so it may take a while to get used to them, but it's worth the effort for a delicious home-baked good!
All-Purpose Flour
Sugar (White or Brown)
Baking Soda
Baking Powder
Vanilla Extract
Yeast
Shortening
Chocolate Chips
Brownie Mix
Cocoa Powder
12. Household Items
What makes a new home functional are the household items, and you can find the list of items you'll need in your kitchen, bathroom, and laundry room below.
Paper Towels
Napkins
Tissues
All-Purpose Cleaner
Air Freshener
Sponges
Dishwashing Liquid
Dishwasher Detergent
Trash Bags
Ziploc Bags
Plastic Wrap
Aluminum Foil
Wax Paper
Parchment Paper
Toilet Paper
Toilet Cleaner
Toilet Brush
Shower Curtain
Laundry Detergent
Dryer Sheets
Fabric Softener
Stain Remover
Glass Cleaner
Stainless Steel Cleaner
Carpet Cleaner
Mop
Light bulbs
13. Personal Items
Moving is not an easy task, and at the end of the day, you need to take care of yourself as well. Below is the list of personal items you'll need to look great and feel great in your new home.
Hand Soap
Body Wash
Deodorant
Shampoo
Conditioner
Facial Cleanser
Lotion
Cotton Swabs
Cotton Balls
Toothbrush
Toothpaste
Dental Floss
Shaving Cream
Razors
Fem-Hy Products
Hair Gel
Hair Spray
Lip Balm
Band-Aid
Antibiotic Cream
Cold Medicine
Pain Reliever
Conclusion
There you have it – all the essential items you need on your new home grocery list.
Moving into a new home is very exciting and tiring at the same time. Starting fresh with a new kitchen in need of groceries can be overwhelming.
That's why I created this list to help you stock up your fridge and pantry without taking multiple trips to the grocery store.   
Print and use it the first time you go grocery shopping. Most importantly, be ready to create wonderful memories in your new home!
To learn more about grocery shopping, check out the articles below.
Related Articles:
When Do Grocery Stores Restock? (Here's What to Expect)
What Grocery Stores Have Curbside Pickup? (And How It Works)
16 Grocery Stores With Home Delivery (And How Much It Costs)
What Is a Food Co-op? (And How It Works)