Harris Teeter Delivery: How It Works and How to Order Online
Harris Teeter offers delivery, and the convenience seekers love this service. It is available at select locations throughout seven east coast states.
Key Takeaways
Harris Teeter delivery is available through their online shopping service, ExpressLane.
Delivery costs range from $9.95 to $16.90 depending on your order total, but ExpressLane members get free delivery for orders over $35.
EBT is not accepted for Harris Teeter delivery, and a 15-20% tip is recommended.
Keep reading to find out how Harris Teeter delivery works and how to get started using this service.
How Does Harris Teeter Delivery Work?
Online ordering and delivery are available through Harris Teeter ExpressLane. Once you have selected your groceries, a designated shopper will fulfill your order in the store, and it will be delivered to your address.
Delivery orders on ExpressLane require a 4-hr. minimum lead time and can be placed up to 6 days in advance.
Harris Teeter delivery is provided at select locations through third-party delivery partners.
To find out if delivery is available in your area, you can enter your address on the Harris Teeter website.
Available delivery time slots will be provided for your selection during the checkout process.
ExpressLane online ordering has various features to make choosing your groceries easy.
There are images of each product, easy-to-review nutrition facts and ingredients images, and even space to write a note to your personal shopper for every product.
Order modifications are allowed within a certain window after placing an order, and your shopper will make substitutions as needed based on your instructions.
When it comes to substitutions, a comparable item of similar size will be purchased at the same price as your selected item if it is out of stock.
If you prefer no substitutions, the item will be removed from your purchase if not available.
Hello! We do offer express Lane delivery in most markets. To check if delivery is available in your area, please follow this link to our Express Lane page: https://t.co/fH1dCzTBCb

— Harris Teeter (@HarrisTeeter) February 17, 2021
How Much Does Harris Teeter Delivery Cost?
For orders over $50, getting delivery from Harris Teeter will cost you $9.95. If your order is between $35- $50, the delivery fee will cost $11.95. Lastly, if your order is less than $35, your total delivery cost will be $16.90, including the delivery and service fees.
There are several pricing tiers for Harris Teeter online orders.
Any online order of $35 or more does not have a service fee. However, if your online order is less than $35, a $4.95 service fee is added.
An additional fee of $9.95 or $11.95 is added for delivery, depending on your order size.
However, ExpressLane members will not have any delivery fees for orders over $35.
Read more below for additional information on the ExpressLane membership.
As you build your cart for your online order, pricing will be an estimated total.
Keep in mind that prices shown on ExpressLane checkout may not reflect special sales, online shopping offers, or other discounts.
Substitutions or modifications to your order may also affect your final total.
Your credit or debit card will be authorized for the estimated total plus an additional temporary hold amount to allow for variations in your final order total, such as the price of weighted items.
The temporary hold amount ranges from $10-$30, depending on your estimated total.
The final charge on your credit or debit card will reflect all applicable sales and actual items purchased after shopping has been completed.
How to Order Harris Teeter Delivery
Harris Teeter online orders can be placed through the Harris Teeter app or website or by calling the store directly. The Harris Teeter app is the most convenient for online delivery orders and allows you to view weekly ads and past purchased items.
Once you've downloaded the app, you will need to create an account or log in to your existing account.
Below are the step-by-step instructions on how to order delivery online from Harris Teeter using the app:
Step 1. Navigate to the person icon at the bottom right of the main screen to create an account or sign in.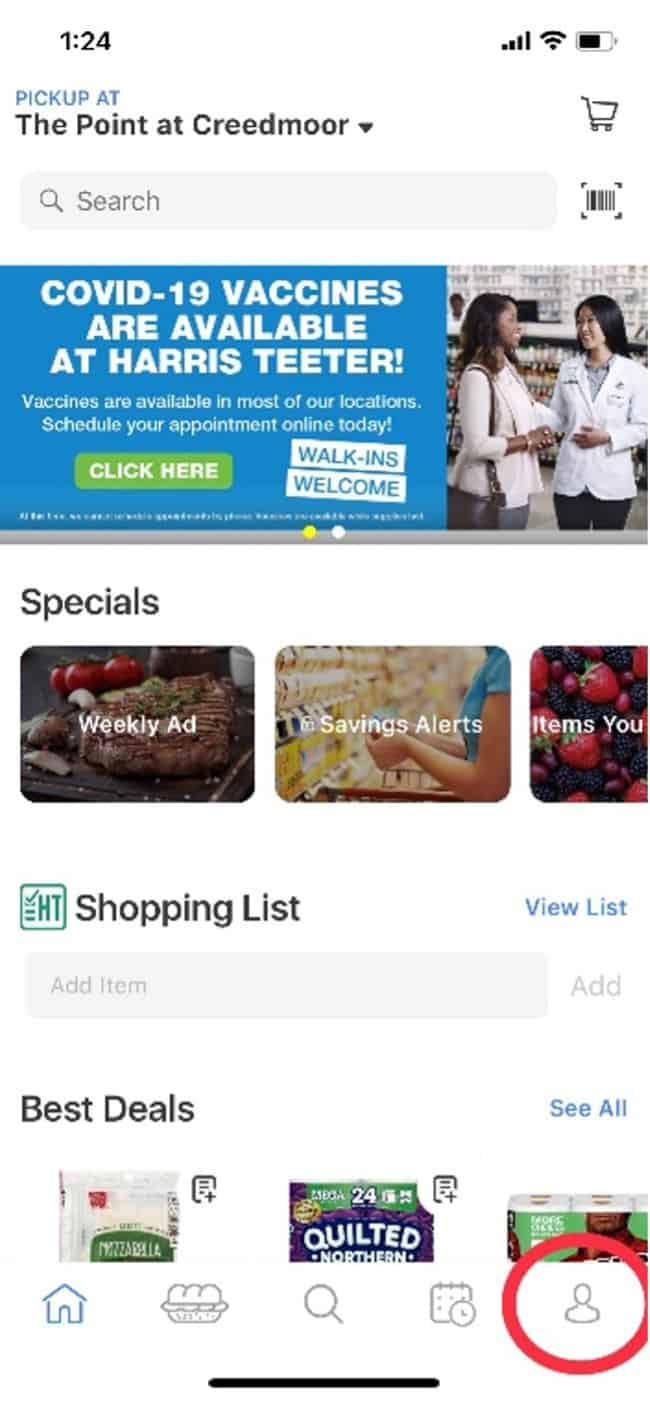 Step 2. Use the search bar at the top or click on weekly special product collections to start shopping. Scrolling further down on the main page, browsing by product category is also an option.
Step 3. Once you've found an item, click on it to view more information. Next, choose the "Add to Cart" blue button. This page is also where you can add any notes to the shopper. You can also simply hit "Add" from your search screen without clicking on the item for faster shopping.
Step 4. You can view your cart anytime when shopping by clicking the shopping cart icon on the top right of the screen. Here you can also start the checkout process using the blue "Checkout" button if you've completed your shopping.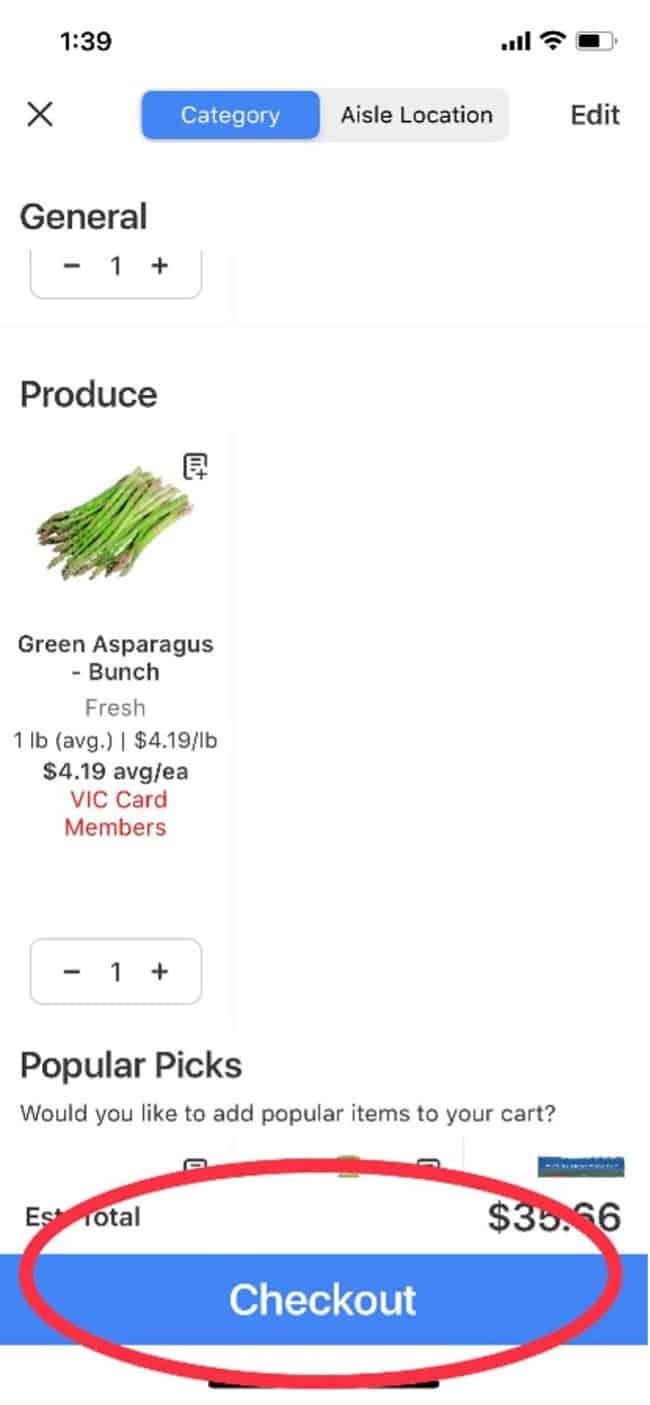 Step 5. On the checkout screen, you will be able to select a delivery time, add any delivery instructions, and see your estimated total with fees.
Step 6. Next, you will be prompted to select a tip for your driver if desired.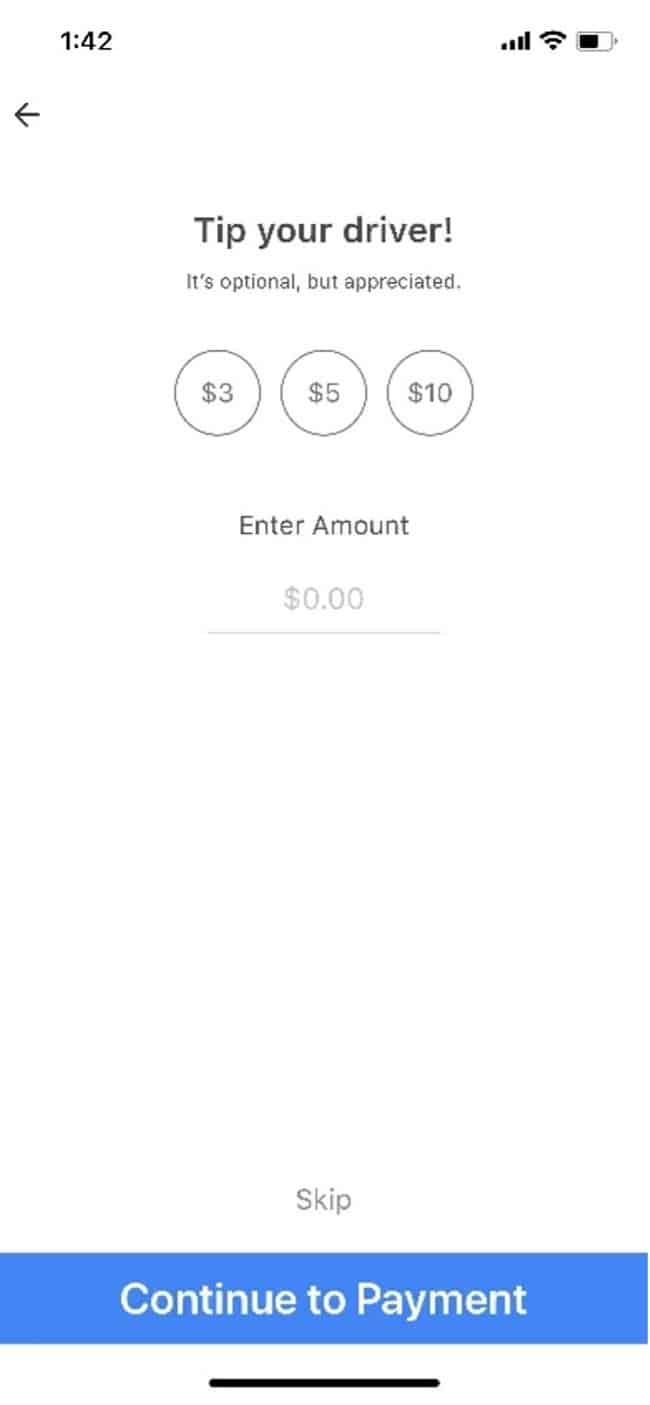 Step 7. On the payment screen, you will enter your payment method and complete the order using the "Place Order" button at the bottom. Your delivery order has been placed! You will receive confirmation and updates on your order status as it is processed.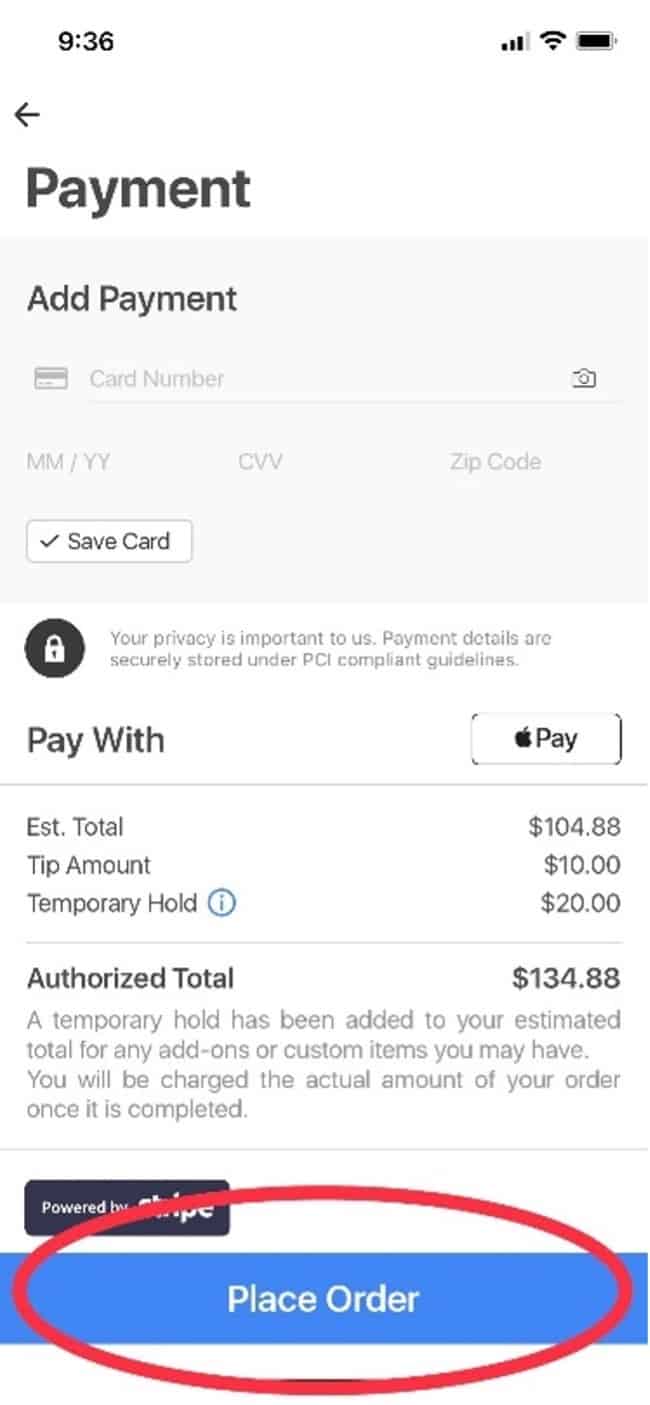 What Is Harris Teeter ExpressLane Membership?
Harris Teeter ExpressLane Membership is available for an annual fee of $99. Membership is not required to access online shopping or delivery services but is worth considering if you plan to order delivery often.
The biggest benefit of ExpressLane membership is free delivery with any order over $35.
If you like the convenience of ordering more frequently, the return on investment will come quickly. It certainly isn't hard to spend $35 on groceries these days!
Members also receive double fuel points for every $1 spent on groceries or other applicable merchandise, which can be used for gas discounts at Harris Teeter fuel stations.
When signing up, members will also get a welcome kit with coupon codes valued at over $100.
The savings will quickly add up if you utilize all perks the membership has to offer.
Can You Order Harris Teeter Delivery on Instacart?
Instacart is also an option to receive delivery from Harris Teeter stores. Instacart has its own delivery fees, which start at $3.99 for orders over $35. The benefit of using Instacart is real-time communication with your shopper and often a shorter lead time for delivery.
While the convenience of Instacart is enticing, item prices are often higher than in-store prices, and several additional fees may apply depending on your order.
This includes service fees, additional fees for heavy items such as pet food or beverage cases, a long-distance fee for delivery more than 30 minutes from a store, and a priority fee for some delivery windows.
Instacart estimated fees are provided at the time of your order, but final fees will be assessed after shopping is complete.
Don't forget to factor in an optional tip for your shopper as well!
Instacart also offers a membership program option to save money on delivery.
With an Instacart Express membership, there are no delivery fees for orders over $35, and service fees are reduced.
The annual cost is $99 to be an Instacart Express member, with a $9.99 monthly payment option also available.
You can sign up for a free 2-week trial to test Instacart's service before committing to a membership plan.
Can You Use EBT for Harris Teeter Delivery?
Unfortunately, EBT is not available as a payment option for Harris Teeter delivery. Only credit or debit card is currently accepted for the delivery service. WIC purchases are also not accepted for Harris Teeter delivery orders.
However, EBT payment is accepted for Harris Teeter pickup. You must go into the store and use your EBT card at the customer service desk for pickup orders.
While Instacart takes EBT in select states at participating retailers, Harris Teeter is not one of them.
Therefore, you cannot use EBT for getting delivery from Harris Teeter through Instacart either.
Do You Tip Harris Teeter Delivery?
Harris Teeter employees are allowed to accept tips for delivery orders. We recommend tipping Harris Teeter delivery 15-20% of your order total, especially if you received good customer service.
It is simple to add a tip during checkout on the app or website.
Suggested amounts are provided for selection, or you may enter any custom amount.
While tipping is an optional gesture, it is appreciated, and 100% goes directly to the driver.
How much to tip is a personal decision, but the industry standard is 15%-20% of your order total.
In determining a tip amount, you may consider how quickly you request delivery, the amount or type of items you order (heavier items, special requests, etc.), or even the shopping conditions.
Again, it is a personal decision but valued by your shopper and driver.
How to Change or Cancel a Harris Teeter Delivery Order
Modifying or canceling a Harris Teeter delivery order is allowed within a certain timeframe. Modifications to your delivery order are possible until 8 pm the night before your order is scheduled for delivery. In addition, canceling is available up to 4 hours before the scheduled delivery.
Because of the significant lead time on order changes, it will not work for orders placed for same-day delivery from Harris Teeter.
However, if you've planned ahead on your order, you will have the opportunity to make changes.
Editing your order can be done online or on the app.
Edits such as adding or removing items, changing the store, adding substitutions, or making special notes are available.
Once in editing mode, you have 90 minutes to make the desired changes.
If you do not complete your edits, your original order will remain.
Any order changes will not affect your reserved delivery timeslot unless you would like to make that change.
When you make changes, you will see a new order total and temporary hold amount once edits have been completed.
If you choose to cancel an order, the credit hold will be removed, and no charges will be applied to your payment method.
Conclusion
Harris Teeter delivery is a great option to save you time and stress when it comes to grocery shopping. Using Harris Teeter online is fast and convenient to fit into your day when you can.
In addition, the ExpressLane membership program offers many benefits and will likely be a good choice if you order delivery from Harris Teeter frequently.
If you're interested in learning more grocery shopping tips, check out the articles below.
Related Articles:
Harris Teeter Pickup: How It Works and How to Order Using ExpressLane
Food Lion To Go: How to Order Groceries for Pickup or Delivery
Walmart Grocery Delivery: How to Get Groceries Delivered from Walmart
Aldi Delivery: How It Works and How to Order Using Instacart