BJ's Membership: The Membership Types and Benefits You Can Get at BJ's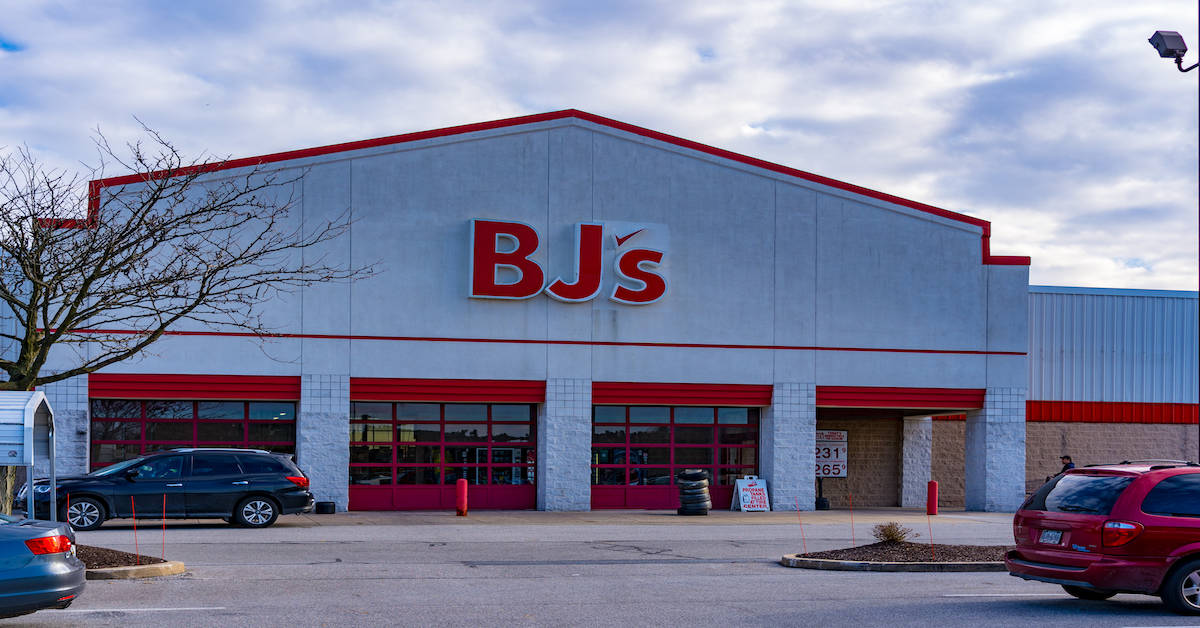 It's no secret that getting a membership to a warehouse store can save money, but many consumers are still hesitant to invest in a membership. While stores like BJ's can be seen as an investment due to the annual fees, you will make this money back in no time with all the savings you're able to access while shopping in bulk.
BJ's offers two membership tiers: The Inner Circle Membership and the Perks Rewards Membership. These differ in annual fees and the perks you get as a member. In addition, you can get a Business Membership in the inner circle or perks rewards tier. You can also get a one-day pass and shop at BJ's without a membership.
If you've been on the edge about BJ's membership, this article will give you a clear idea about which BJ's membership is right for you and what perks come along with joining your nearest club!
The Inner Circle Membership
Perks Rewards Membership
Business
Inner Circle
Business
Perks Rewards
Earn 2% back
on purchases
No
Yes
No
Yes
Extra card with membership
Yes
Yes
Yes
Yes
Cost to add
people to membership
Free second card
then 3 add-ons
at $30/year each
Free second card
then 3 add-ons
at $30/year each
Up to 8 add-on
memberships at discounted rate
Up to 8 add-on
memberships at discounted rate
BJ's travel
benefits
No
Yes
No
Yes
Tax
exemption
No
No
Yes
Yes
Resale
privileges
No
No
Yes
Yes
Cost
$55/year
$110/year
$55/year
$110/year
What are the Types of BJ's Membership?
BJ's offers three types of memberships to their customers that are very similar. The Inner Circle Membership is considered the lower tier option, while the Perks Rewards Membership comes with a few more perks and higher investment. You can also opt to get these options as a Business Membership.
Let's continue to explore these membership types in more detail.
1. The Inner Circle Membership
If you decide to purchase the Inner Circle Membership at BJ's, you will be investing only $55 per year on your membership fee. With this, you will receive two membership cards. This way, another member of your household can also share this membership with you. Each additional card after that will cost $30.
By charging for additional cards for friends and family, BJ's can ensure that multiple people are not benefiting from one person's membership.
This would significantly decrease the profit they can bring in on their membership fees. This is also why BJ's limited the number of add-on cards each member can purchase to three.
As an Inner Circle Member, you will also gain access to member coupons that can be redeemed on applicable purchases. This is the extent of what you will receive as an Inner Circle Member of BJ's.
With the lower annual fee, you don't receive any additional rewards for shopping, and this is where the Perks Rewards Membership comes in.
2. The Perks Rewards Membership
If you opt for the next tier in the membership, you will pay $110 per year in membership fees. However, by putting that extra $55 into your annual fee, you ensure that you can earn 2% cash back in rewards. This is accessible through both in-club and online purchases through BJ's.
You can earn 2% cashback for both in-club and online purchases. BJ's will reward you in cash during checkout. This will come onto your account in $20 increments and will automatically be applied at the register when you checkout in-club.
The rest of the benefits are consistent with that of the Inner Circle Membership. Therefore, for the extra $55 a month on the Perks Rewards Membership fee, you get everything from the Inner Circle Membership in addition to the 2% rewards.
This makes it worth it for any shopper spending a lot of money at the club, as you will make far more than your membership fee in rewards per year.
This is especially true if you shop on special event days, as Perks Rewards Members can earn double or triple their cashback during these events.
As a Perks Rewards Member, you will be invited to many exclusive events throughout the year, giving you a lot of opportunities to rack up cash back.
Finally, you can access BJ's travel benefits with this membership, which can potentially save you on flights, accommodations, and eligible activities on your next trip.
3. The Business Membership
As a business, you can get a BJ's membership in the inner circle tier level or the perks rewards tier level. The pricing is the same; however, there are a few added benefits as a business rather than purchasing as an individual.
When using the Business Membership, you can get your purchases tax-exempt. In addition, you automatically have resale privileges that are not available to anybody else.
Finally, instead of only getting up to three additional membership cards, you can get up to eight, and the fee is discounted from the typically $30 fee.
Hello @Snidely_Wiplash! You can either visit the Members Service desk, call Member Care at 1-800-257-2582 or sign into your online account to add an additional Member to your Membership.

— BJ's Wholesale (@BJsWholesale) February 24, 2019
Can You Use Someone Else's BJ's Card?
BJ's does not allow people to use another cardholder's member card to get into the club. While this is often not tightly regulated and, therefore, could be done, it is not in line with the club rules. Those who want to use the membership of a cardholder must pay the extra $30 for their membership.
This gives access to the club on another member's account; however, the card will be assigned to you and, therefore, will allow you to go shopping at BJ's online or in-store at any time.
We'd be glad to help out with updating your preferences, and opt you out of our Easy Renewal option you out if you'd like. Please send us a DM with your Member number & we're happy to get this taken care of for you!

— BJ's Wholesale (@BJsWholesale) November 2, 2018
Does BJ's Membership Automatically Renew?
While you can set your BJ's membership to auto-renew, this is optional. Any member who does not want to think about when their membership card expires can enroll in the Easy Renewal program through BJ's website. The membership fee will be automatically taken off your card on the expiration date.
BJ's auto-renew removes any need to remember when you're up to expire, which is ideal for those who know they will continue renewing their membership.
However, if you are not sure you want to renew or change your membership when it expires, you can opt out of the Easy Renewal program on BJ's website as well.
You will need to get a one day pass if you do not have a membership card in order to shop at our clubs. You need actual card.

— BJ's Wholesale (@BJsWholesale) July 21, 2017
Can You Shop at BJ's Without a Membership?
While BJ's requires shoppers to be club members, any shopper can purchase a one-day shopping pass, giving you a 24-hour window to enter the store and buy whatever you like. This is a great solution for people who don't live close to a club or can't afford a membership.
If you're looking to get a one-day pass, there are two things to remember:
You cannot use the in-club pickup or same-day delivery options online—only the ship it option.
You won't be able to use clipped coupons on your purchases.
With that said, as a one-day pass holder, you will receive the BJ's member price for any orders you decide to ship to yourself.
How to Cancel BJ's Membership
When it comes time to cancel your BJ's membership, there are three options available:
Head to your closest club and talk to a customer service member.
Call the Member Care team during business hours.
Send a letter to the BJ's membership headquarters with your information.
If you are a supplemental member on someone's card, you will not be able to cancel their membership. Additionally, once the primary member cancels their service, all supplemental members will lose their access to the club.
If you would like a refund on your membership fee after cancellation, you can request this in-club or via mail to the membership headquarters.
Is BJ's Membership Worth It?
For those who live close to a BJ's club and utilize the warehouse frequently, the membership fees pay for themselves, making the membership worth it. However, if you do not live very close to a club and therefore will not be able to shop often, you may not find that your membership is worth it.
With that said, this is very dependent on each person's shopping needs and the kind of membership you have. For those with the Perks Rewards membership, there are many opportunities to get cash back.
Therefore, making more expensive purchases at a club (especially on double or triple-point days) can give you enough cash back to make the entire yearly membership worth it!
Conclusion
Depending on your budget and shopping habits, BJ's has several membership types to fit each consumer. With a decently low price point on membership fees, there are so many ways to save money and benefit from having a membership at BJ's.
If you're interested in finding out more about shopping at a warehouse Club, check out the related articles below.
Related Articles:
How Does BJ's Delivery Work? (And What It Costs)
BJ's Curbside Pickup: How to Shop Your Club Without Leaving Your Car
Costco App: It Has New Features Including the Digital Membership Card
Sam's Club Membership: Everything You Need to Know
Sam's Club Delivery: How to Order and Get Membership Perks on Instacart