Albertsons Grocery Pickup: Here's How It Works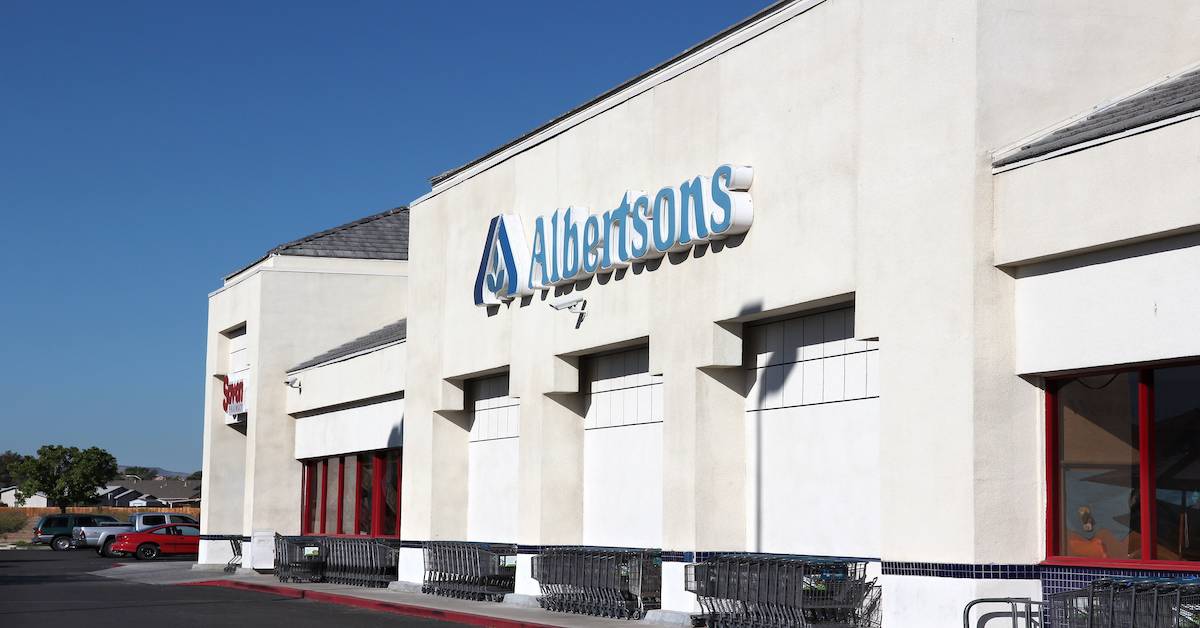 Albertsons pickup is a convenient option for those in a hurry or who prefer a more hands-off shopping experience. Regardless of your reasoning, this is an efficient way to get your shopping done.
To start an order for Albertsons pickup, go to the Albertsons website on any device and select "shop now." Here you can complete your pickup order and call the store when you arrive to get your groceries delivered to your car. Albertsons accepts just for U offers and coupons for pickup orders.
If you're new to using the Albertsons pickup feature, there are some factors that you will need to know before placing your first order!
This article will walk you through the order process, how to apply coupons, and the etiquette around tipping and paying for your pickup order.
How Does Albertsons Grocery Pickup Work?
To begin your Albertsons grocery pickup, you will first need to navigate to the Albertsons website or the app on any device.
Once you get onto their home page, you will see a popup asking how you'd like to shop. From here, select "pickup."
After this, the site will ask you to enter your location. Once you enter your zip code, it will display the stores available to pick up from. You'll need to find the store that best suits you and select it.
Depending on the store you select, you may be redirected to a different webpage to reflect their available items.
Once you've landed on the correct page, you can start shopping and adding items to your cart. This is a simple process of browsing their available items and adding the quantity you need to your cart.
Upon checkout, be sure to use your Albertsons login if you want to use any of your coupons or just for U offers.
You will continue through the checkout process and get a notification to call the store when you are there to pick up your groceries.
Once you arrive, simply call the number, and an employee will bring your items straight to your car!
Keep in mind that there is a minimum for placing a pickup order through Albertsons. If you do not have at least $30 worth of items (this does not include tax or additional fees), then you will be unable to use the service.
If you are looking to use a coupon, remember that some coupons may have different requirements for a minimum amount.
Be sure to check the requirements for your coupons beforehand to ensure you can use all of them for your order.
This minimum is subject to change and may be different at certain stores. However, for the most part, you should be prepared to add $30 worth of items to your cart if you'd like to proceed with the pickup service offered by Albertsons.
Using the pickup service through Albertsons, you will not be charged any additional fees for choosing to pick up rather than shopping in-store.
Therefore, when calculating your order total, you will just need to factor in tax on top of your order total.
???? Thank you for reaching out and letting us know that our Team was providing a wonderful experience on your recent pickup. Please let us know your order number and the phone number or email address on your account via Direct Message so that we can share this with our team.

— Albertsons (@Albertsons) January 3, 2021
Can You Apply Just for U Offers to Albertsons Grocery Pickup?
Yes, luckily, for frequent Albertsons shoppers, just for U offers will carry over for all orders, including grocery pickup. The only thing you need to ensure is that you are using the same registered account on your pickup order.
If you've registered for an Albertsons account and have just for U offers through it, you should continue to use the same account.
If you use a different account for your pickup or delivery order, you will not be able to access the available offers.
Therefore, be sure to sign in with the same account every time to access your just for U offers.
Keep in mind that your savings will be reflected at the very end of your transaction on your receipt and may not be shown during your checkout process for pickup.
In this case, don't worry if your offers were applied; it is simply that they will be outlined on your receipt at the time of pickup.
Does Albertsons Accept Coupons for Grocery Pickup?
When placing an order for pickup, you can apply your coupons and just for U offers to the order. However, before using your coupons, be sure that you're up to date on the Albertsons coupon policy.
When it comes to coupon stacking, Albertsons will not accept more than one coupon for the same item in the same transaction.
If you present more than one coupon for the same item, they will apply the highest discount out of the two coupons; however, you will not be able to apply both.
If you are bringing in paper coupons, remember that they must be issued by Safeway, Albertsons, or the product manufacturer directly. In most cases, Albertsons doesn't accept manufacturer coupons if there's another retailer's name on it.
Additionally, if your coupon does not have an expiration date on it (or is already expired), the associate will not be able to apply the coupon to your order.
Drum roll please…Ibotta now works at Albertsons! Check your app for over 40 great rebates.

— Ibotta (@IbottaApp) September 27, 2014
How to Get Cash Back on Albertsons Grocery Pickup
Among the best perks of shopping online is the ability to get cashback on your orders. By registering with Ibotta, you will be able to save on every purchase you make through Albertsons pickup and other grocery services.
To use the Ibotta app, simply download the app onto your phone and create a login. You'll be able to select Albertsons on the list of your favorite stores so that Ibotta can show you current offers at the store.
You can select offers that apply to what you're shopping for (but be sure to double-check the expiration on all offers).
Once you make your purchases, you'll need to scan your receipt into the Ibotta app. This way, they can verify that you purchased these items.
To scan your receipt, go to the navigation bar and select "redeem." Next, you'll need to select Albertsons from your retailer list and take a photo of your receipt to scan.
Ibotta will then automatically generate your cashback and add it to your app until you've reached $20.
Once you've met this minimum, you can cash out either for a gift card to a retailer or send the funds directly to your PayPal or Venmo account.
This is a great way to receive cashback on all of your in-store, online, and pickup grocery orders. It is by far the most effective service offered for seeking out deals and cashing in on each purchase you make.
Thank you, Leann, for writing to us and expressing your kind words regarding the enjoyable experience you are having with our Drive Up and Go service. Your wonderful compliments are gratefully accepted but tips are not. We look forward to seeing you next time!

— Albertsons (@Albertsons) April 1, 2021
Do You Tip Albertsons Grocery Pickup?
Albertsons employees do not accept tips on pickup or delivery orders. This is primarily because there are many employees behind the scenes working on your order, and it is unfair for those who are bringing the groceries to your vehicle only to receive a tip.
To avoid this potential conflict, Albertsons instated a no-tipping rule for all employees. This also keeps wages consistent to ensure employees are satisfied with their placement within the store in which they are working.
Conclusion
Albertsons pickup service is a convenient way to get your shopping done without having to enter a store or even leave your car.
When using the service, be sure you link your current Albertsons account to your online purchases to get the most out of your just for U offers. Also, keep your receipts to scan into Ibotta to get some cash back on each pickup you make.
If you're interested in finding out more about grocery shopping, check out the related articles below.
Related Articles:
Albertsons Delivery: How It Works and How to Use Albertsons for U
Safeway Pickup: How to Order and Pickup Groceries Curbside
Safeway Delivery: How to Get Groceries Delivered From Safeway
Publix BOGO: What You Should Know About Publix BOGO Sales
Does Trader Joe's Have Delivery? (No, but This Option Works)