The Most Popular Wingstop Chicken Sandwich Flavors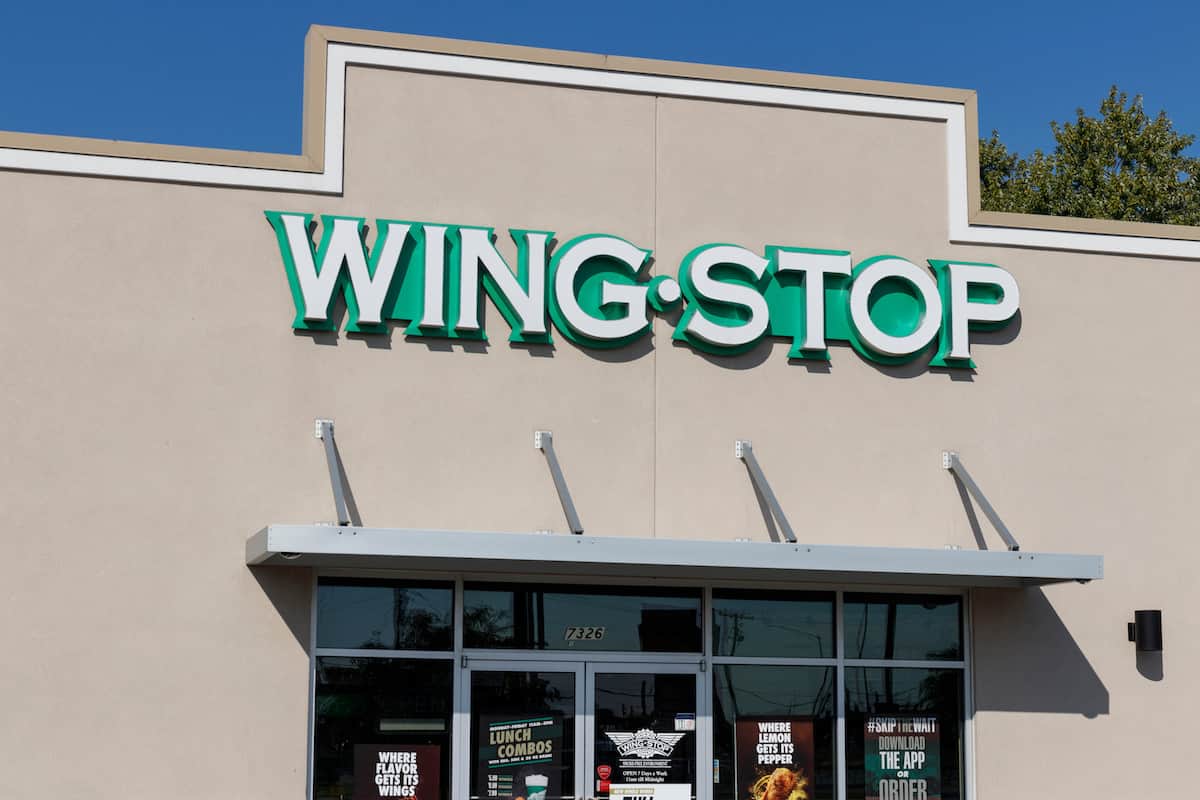 Although Wingstop is famous for its chicken wings, you'll be happy to know that they also make some of the most delicious chicken sandwiches.
Unlike many other fast food chicken sandwiches, Wingstop offers a variety of unique flavors for you to enjoy.
Wingstop chicken sandwiches come in various spiciness levels and include classic flavors like Lemon Pepper and Garlic Parmesan to more exotic flavors like Mango Habanero, Atomic, and Spicy Korean.
With so many flavors to choose from, there's a chicken sandwich for everyone on the Wingstop menu.
To help you with your decision, here are the 12 best Wingstop chicken sandwiches you should try next time!
12. Mild (Level 2 Spicy)
The Mild Chicken Sandwich is a perfect introductory flavor from Wingstop for those new to spicy foods.
This mild yet tasty combination consists of savory herbs blended nicely with tangy tomato paste for additional zestiness without any discomfort from the spiciness.
The butter and buttermilk added to the breading make it crisp, crunchy, and irresistible.
Together with the pickle and sweet artisan bun, this sandwich makes for a delicious meal that anyone can enjoy.
Nutritional Information:
630 calories, 32g protein, 68g carbohydrates, 25g fat
11. Original Hot (Level 3 Spicy)
If you graduated from the Mild chicken flavor, it is time to step up to the Original Hot Chicken Sandwich.
The Original Hot Chicken Sandwich combines classic Wingstop flavors with the perfect amount of heat from the red pepper flakes.
This sandwich is great for those looking for a flavorful but not too spicy option.
Nutritional Information:
630 calories, 32g protein, 68g carbohydrates, 25g fat
10. Plain (Not Spicy)
Plain doesn't mean it's boring. In fact, Wingstop's Plain Chicken Sandwich is one of their tastiest sandwiches.
It is made with juicy chicken breast that has been freshly fried and perfectly seasoned.
The combination of buttery herbs makes it pleasing to the palate in every bite.
The pickles, the brioche bun, and a great dipping sauce make this sandwich stand out from the rest.
This is an excellent option for kids who love a simple meal.
You can always add a cheese dipping sauce to make it more interesting.
Nutritional Information:
610 calories, 32g protein, 66g carbohydrates, 24g fat
9. Louisiana Rub (Level 3 Spicy)
Louisiana Rub Chicken Sandwich is great for those who like Southern-style, spicy, yet savory food.
Unlike the regular Louisiana fried chicken that can be over-fried and dry, this sandwich comes with a juicy, crispy chicken drenched in a blend of savory and spicy flavors.
The herbs and spices come together when combined with red pepper flakes to give your taste buds a robust jolt of heat without overpowering them.
The mild yet complexly flavored sauce adds just enough depth while letting the natural flavors shine through every bite.
Nutritional Information:
790 calories, 32g protein, 67g carbohydrates, 43g fat
8. Lemon Pepper (Level 1 Spicy)
Lemon Pepper Chicken Sandwich is an excellent choice for those who prefer something milder but still flavorful.
With just enough zestiness from the lemon blended with the saltiness from the pepper, this sandwich provides a delicious taste without making things too spicy.
It offers a light and bright flavor profile that won't overpower other ingredients or flavors in your meal.
And because the marinade is a dry rub, there is less sauce dripping out of the sandwich.
If you are in a hurry and want to grab a delicious chicken sandwich on the go, the Lemon Pepper Chicken Sandwich will allow you to enjoy a tasty meal without getting messy.
Nutritional Information:
850 calories, 32g protein, 67g carbohydrates, 50g fat
7. Mango Habanero (Level 4 Spicy)
Mango Habanero flavor is what you need if you want something on the sweeter side but is still packed full of heat.
Sweet mangoes combined with fiery habaneros create a flavor profile that will leave your mouth watering for more.
While it does have some heat, it's not too overwhelming, and all you get is flavorful goodness in every bite.
With the outer layer of the breading soaked in the sweet and spicy sauce while the inner layer remains crunchy, you get the perfect combination of sweet and spicy.
And if you want to take your taste buds on an adventure, adding a side of honey mustard sauce will make things even better!
Nutritional Information:
740 calories, 32g protein, 94g carbohydrates, 24g fat
6. Cajun (Level 4 Spicy)
Rated level 4 on Wingstop's spicy scale, the Cajun Chicken Sandwich is only a step down from the Atomic Chicken Sandwich.
If you want a more saucy and spicy Southern-inspired chicken sandwich, this is the one.
It is loaded with cayenne pepper and paprika that will leave your tongue tingling and your taste buds satisfied.
Wingstop's perfectly fried chicken and signature Cajun seasoning make a delicious sandwich as all the elements meld together nicely.
If you are testing your spicy limits, this sandwich is a must-try.
Nutritional Information:
640 calories, 33g protein, 70g carbohydrates, 25g fat
5. Garlic Parmesan (Not Spicy)
The Garlic Parmesan Chicken Sandwich is perfect for those who love a bold flavor but can't take any heat.
This sandwich is loaded with plump juicy pieces of chicken coated in a creamy garlic parmesan sauce to give it an intense depth of flavor.
The mixture of mellow garlic and savory cheese with a hint of buttery-ness makes this sandwich delightful.
If the parmesan seasoning is not cheesy enough for you, add blue cheese or regular cheese dipping sauce on the side to enhance the flavor.
Nutritional Information:
890 calories, 34g protein, 71g carbohydrates, 52g fat
4. Hawaiian (Not Spicy)
When it comes down to tropical-inspired flavors, Hawaiian Chicken Sandwich hits all the right spots.
Sweet pineapples mixed with savory honey mustard create a sweet-and-savory mix that'll leave your tongue tingling after each bite.
A mild honey mustard sauce combined with juicy chicken and a sprinkle of sweet pineapples creates an explosion of flavor.
The only thing I wish Wingstop would add to this sandwich is some bacon and extra cheese!
Nutritional Information:
710 calories, 33g protein, 90g carbohydrates, 24g fat
3. Hickory Smoked BBQ (Level 2 Spicy)
The Hickory Smoked BBQ Chicken Sandwich is made with a crispy fried chicken filet smothered with a hickory-smoked BBQ sauce.
The sauce contains just the right amount of sweetness that balances the smoky flavor coming from the hickory.
These two flavors give this sandwich a unique and delicious taste, making it fantastic for anyone looking for a zesty BBQ chicken.
But what makes this chicken sandwich so awesome is the fried chicken that adds an extra dose of crispy goodness.
Once you try it, you will likely never want to go back to the regular chicken sandwiches.
Nutritional Information:
730 calories, 34g protein, 96g carbohydrates, 24g fat
2. Atomic (Level 5 Spicy)
The Atomic Chicken Sandwich packs a lot of punch with a blend of peppers and spices.
Even though it is rated level-5 according to the Wingstop spice scale, the heat level isn't too overwhelming, like the ghost pepper hot sauce.
The fried chicken soaked with the Atomic hot sauce is juicy and crispy at the same time, making it a definite must-have for Wingstop fans.
And the pickle slices that come with it add a nice flavor balance to the sandwich.
You may wonder why this sandwich comes with a dip of either ranch, cheese, or honey mustard sauce.
These dipping sauces provide an extra layer of flavor to each bite to give you a unique experience.
Overall, this flavor is worth trying if you love heat and crave some serious spiciness in your sandwich.
Nutritional Information:
650 calories, 33g protein, 74g carbohydrates, 24g fat
1. Spicy Korean (Level 3 Spicy)
The Spicy Korean Chicken Sandwich includes a crispy chicken filet seasoned with a unique blend of spices and a mixture of spicy soy glaze, sesame seeds, garlic, and chili flakes.
The chicken filet is placed on top of a freshly-baked artisan bun, pickles, and a side of dipping sauce.
This chicken sandwich from Wingstop delivers layers upon layers of flavor due to its combination of sweet, savory, and spicy elements.
The crispy chicken filet provides a contrast between its crunchy exterior and tender interior that pairs incredibly well with the sweetness of the creamy ranch sauce.
Nutritional Information:
720 calories, 34g protein, 24g carbohydrates, 24g fat
Conclusion
There are many delicious chicken sandwiches at Wingstop, so don't be afraid to experiment!
Whether you want a mild or spicy flavor or anything in between, you can find it on the Wingstop menu.
From Mango Habanero to Hickory Smoked BBQ to Hawaiian chicken sandwiches, there are plenty of delicious flavors to choose from to satisfy any craving.
Next time you're looking for a tasty chicken sandwich, make sure to stop by a Wingstop near you and try one of the flavors on this list.
For more information about Wingstop, check out the articles below.