12 Best Subway Sauces, Ranked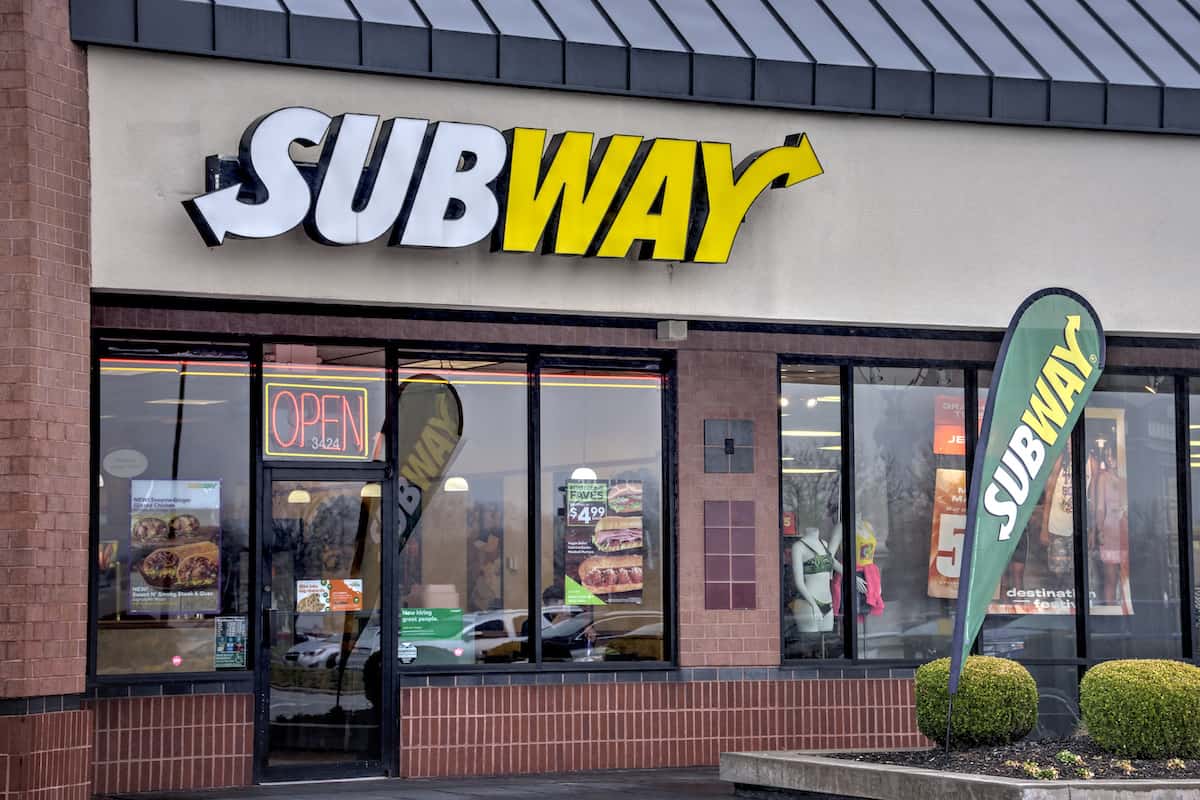 When ordering a Subway sandwich, wrap, salad, or bowl, sometimes you need to add something extra to make it taste just right.
Whether you are looking to add some extra tang or spice or cool down the heat of your meal, Subway has a sauce that will please your tastebuds.
Subway has a variety of sauces, including red wine vinegar, creamy sriracha, oil, yellow mustard, buffalo, Baja chipotle, honey mustard, mayonnaise, sweet onion teriyaki, roasted garlic aioli, parmesan vinaigrette, and peppercorn ranch.
With so many sauce options to choose from, you'll surely create that unique taste to make your Subway creation perfect!
In this article, we've ranked each Subway sauce by taste, flavor addition, and variability to help you find the best sauce.
12. Red Wine Vinegar
When you want to add flavor to your salad or sandwich that is not too intense, choose Red Wine Vinegar.
Subway's red wine vinegar has a much stronger taste than your typical vinegar sauce.
Subway uses an inexpensive red wine vinegar that is 0 calories, making it a great choice to add flavor to any entrée without adding extra calories.
Not only does it taste delicious on top of a salad, but it also provides extra flavor to any Subway sub or wrap.
11. Creamy Sriracha
Heat lovers enjoy creamy sriracha, and Subway's Creamy Sriracha sauce delivers an extra kick to any sub.
Although slightly sweeter tasting than typical sriracha sauce, it still brings on the heat.
Even though it is one of the best Subway sauces, do not add it to your entrée if you don't enjoy a spicy meal.
It is also one of the lower-calorie sauce options at Subway, with only 80 calories per serving.
A couple of sandwiches to put the creamy sriracha sauce include the Steak and Cheese Melt and the Rotisserie-Style Chicken sub.
10. Oil
Simple yet classic, the oil sauce adds a slightly bitter and moist taste to any Subway sub, salad, or wrap, with 90 calories per serving.
Because of its simplicity, it provides the textbook option to enhance any sandwich or salad.
Subway's oil sauce is made with a combination of canola and olive oil.
Some love to combine red wine vinegar and oil in their sandwiches to create a taste of their own.
9. Yellow Mustard
An additional go-to sandwich sauce at Subway includes mustard.
The Yellow Mustard sauce is only 20 calories per serving, making it one of the least caloric Subway sauces.
The mustard adds a crisp, tart taste to any sub.
The best subs to put on Subway's yellow mustard sauce include the Black Forest Ham, the Cold Cut Combo, and the Oven-Roasted Turkey.
8. Buffalo
The Buffalo sauce is the second least caloric sauce at Subway, with only 10 calories and 1 gram of carbs.
It is an alternative spicy sauce to the creamy sriracha, with just a little less heat.
Made with Frank's Red-Hot Sauce, the buffalo sauce pairs well with the Buffalo Chicken sub, bowl, wrap, or salad.
The best sub for the buffalo sauce is the Buffalo Chicken.
If you want to simmer down the spiciness of the sauce, pair it with the peppercorn ranch.
7. Baja Chipotle
A newer sauce option on the Subway menu is the Baja Chipotle sauce.
Filled with a variety of flavors, this sauce contains chipotle and guajillo peppers and spices like cumin, oregano, garlic, paprika, onion, and lime.
The Baja chipotle sauce blends tangy, spicy, and smoky tastes into one delightful combination.
It is a higher calorie sauce at 140 calories per serving and tastes best on roast beef and the steak and cheese subs.
6. Honey Mustard
The honey mustard sauce is a childhood favorite that complements your sub, wrap, salad, or bowl with a sweeter taste.
Made with mustard, honey, sugar, vinegar, water, and other ingredients, Subway's Honey Mustard sauce has 40 calories per serving.
Another bonus to choosing this sauce, besides the added sweet taste, is that it's fat-free.
5. Regular Mayonnaise
Mayonnaise is always a popular choice in my family for sandwiches, and it tastes just as great on any Subway sub.
The most caloric sauce at Subway, with 200 calories, the mayonnaise is made with distilled vinegar, salt, sugar, spice, lemon juice concentrate, and soybean oil.
If you are looking for a healthier sauce option to add to your sandwich, this sugary sauce won't be the choice for you.
4. Sweet Onion Teriyaki
Flavored with sugar, water, vinegar, corn starch, onion juice, and a variety of spices, Subway's Sweet Onion Teriyaki sauce brings the flavor.
Of course, the sub, salad, wrap, and bowl named after this sauce taste the best with it.
Order the Sweet Onion Chicken Teriyaki for the best combination of flavors!
Subway's sweet onion teriyaki sauce is vegan and has 60 calories per serving.
3. Roasted Garlic Aioli
For garlic fans, the Roasted Garlic Aioli hits the spot.
Boasting an intense garlic flavor, the aioli sauce gives a unique, flavorful taste to any Subway entrée.
Even with its simple ingredients of three different garlic flavors and dried parsley, it doesn't disappoint.
Like the sweet onion teriyaki sauce, the roasted garlic aioli sauce is vegan.
This sauce has 160 calories per serving.
2. MVP Parmesan Vinaigrette
Named MVP for a reason, Subway's MVP Parmesan Vinaigrette adds an amazing tang to every entrée.
It is flavorful and made with herbs, garlic, and parmesan.
I love adding this savory sauce to my Subway Club or Veggie Delite Salad.
The MVP parmesan vinaigrette sauce has 120 calories per serving.
1. Peppercorn Ranch
Of course, Subway sauces include ranch! Subway's Peppercorn Ranch is made with buttermilk mixed with peppercorn, garlic, onion, and other herbs.
It is similar to the regular ranch, and the only difference in the peppercorn ranch is the little extra touch of spice.
This 160-calorie sauce is the best Subway sauce for any salad or sub if you like to stick to sauces you know and love.
If you want to try something new, it pairs great with the Chicken and Bacon Ranch sub.
Due to its versatility and classic taste, the peppercorn ranch is the best Subway sauce for any sandwich!
Conclusion
Every sub, salad, wrap, and bowl tastes better with an extra flavor boost, and Subway offers a variety of sauces to complement its menu items.
Whether you want to add extra flavor or spiciness to your entrée, these Subway sauces will delight your tastebuds.
Next time you want to create that perfect sandwich, wrap, or salad, use our list of the best Subway sauces to enhance your meal.
For more information about Subway, check out the articles below.