What to Know About McDonald's Chicken Sandwiches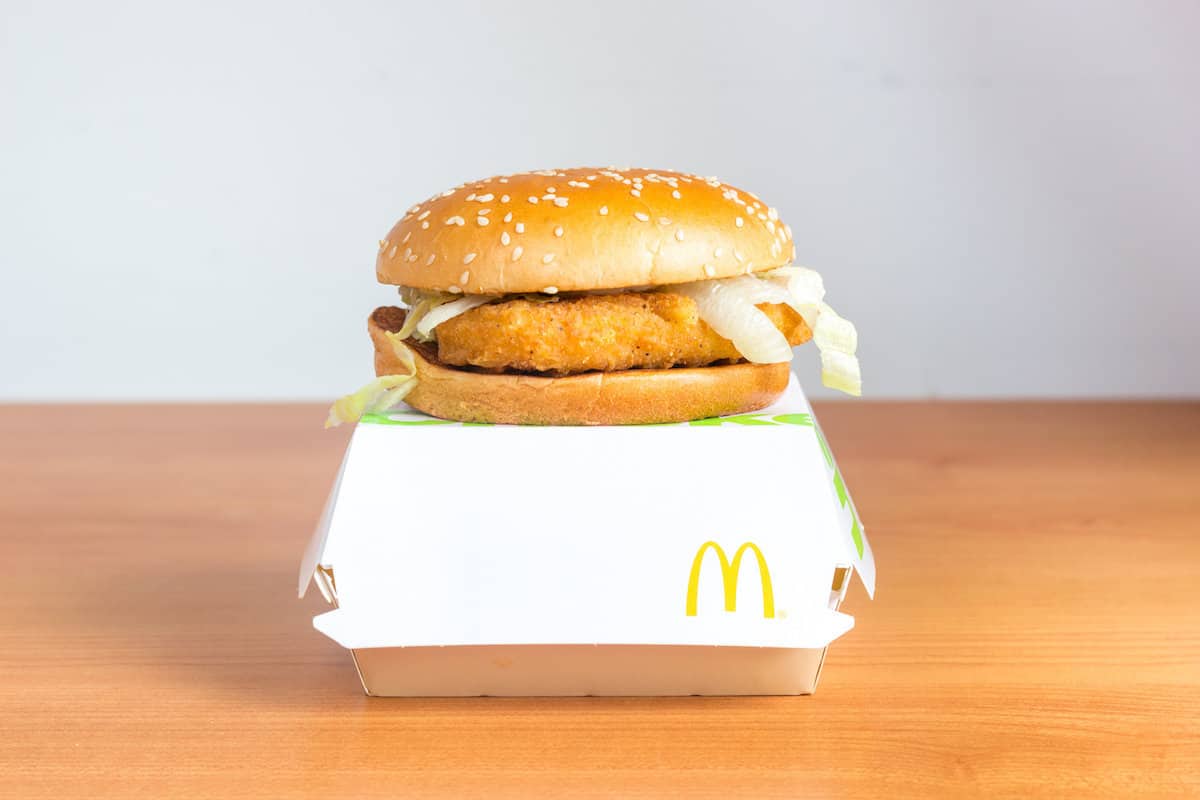 McDonald's has been a long-time leader in the fast-food world with a constantly evolving menu. Sure, everyone loves a Big Mac, but their chicken sandwiches are not something to ignore.
The original McChicken is a classic, but McDonald's new line of Crispy Chicken Sandwiches turns many heads with a delicious Southern-style fried chicken patty served in a potato bun. They come in a few flavors, including spicy and deluxe.
If you're wondering which chicken sandwich to order at McDonald's, I've got you covered. Here are all of the McDonald's chicken sandwiches that I tried and taste-tested.
1. McChicken Sandwich
The McChicken is where it all began, and it's hard to go wrong with a classic. This sandwich keeps the ingredients simple while offering crunch and flavor. A juicy breaded chicken patty is served on a classic toasted bun and topped with mayo and shredded lettuce. This is a no-fuss sandwich that can satisfy appetites of all sizes.
2. Crispy Chicken Sandwich
The Crispy Chicken Sandwich is a new take on an old classic. Like the McChicken, it keeps the list of ingredients simple, but a few switches bring on a unique Southern-style taste.
The savory and juicy fried chicken patty comes served on a toasted and buttered potato bun, creating the foundation of the new line of McDonald's Crispy Chicken Sandwiches. It is then topped with crinkle-cut pickles for an additional flavor.
3. Spicy Crispy Chicken Sandwich
If you want the Southern-style flavor with a bit of spice, the Spicy Crispy Chicken Sandwich will be right up your alley. This version ditches the salted butter for a Spicy Pepper Sauce without altering much from the original.
Paired with the tender fried chicken patty and crinkle-cut pickles in between a toasted potato bun, this sandwich treats your taste buds to a tasty kick.
4. Deluxe Crispy Chicken Sandwich
McDonald's started selling deluxe burgers in the mid-1990s to offer a more sophisticated take on their staples. By replacing the classic crinkle-cut pickles with shredded lettuce and Roma tomatoes, customers could enjoy fresh vegetables with their favorite McDonald's burger. This idea of upgrading a classic burger to a deluxe was carried into their chicken sandwiches as well.
The Deluxe Crispy Chicken Sandwich is ideal for those who enjoy fresh vegetables in their sandwich. It comes with a tender, Southern-style fried chicken patty in a potato bun. It's then topped with Roma tomatoes, shredded lettuce, and a bit of mayonnaise.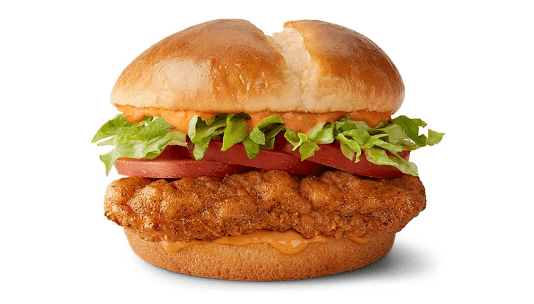 5. Spicy Deluxe Crispy Chicken Sandwich
Some people like their chicken sandwich hearty and filling, while others just love the Spicy Pepper Sauce. For those of us who want it all, there's the Spicy Deluxe Crispy Chicken Sandwich.
If you're looking for a burst of flavor in each bite, this sandwich will surely please. The habaneros and red peppers in the Spicy Pepper Sauce pair great with the juicy fried chicken patty and are complemented by the fresh flavor of Roma tomatoes.
6. Hot n' Spicy McChicken Sandwich
For a spicy take on the original favorite, there's the Hot n' Spicy McChicken. A bold blend of spices is used on the classic chicken patty to add a unique flavor to this sandwich. Paired with lettuce and mayonnaise and served on a classic bun, it is a flavorful take on the original McChicken sandwich.