The Best Bojangles Fixins to Order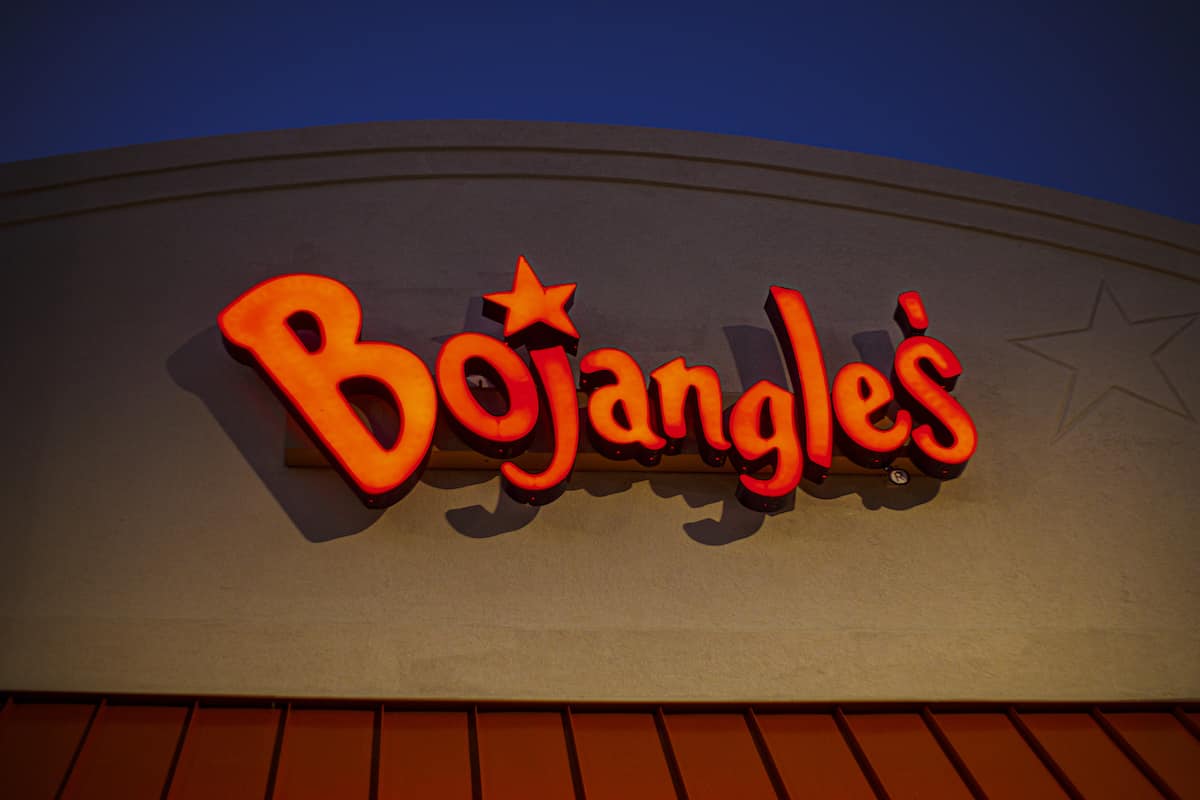 Bojangles has been a Southern staple since 1977. If you haven't yet had the pleasure of enjoying some of the classic Bojangles sides, then you are missing out.
As one of the best Southern fast food chains, Bojangles offers a variety of side dishes called "fixins."
From Macaroni & Cheese to Dirty Rice to Bo-Tato Rounds, the Bojangles sides menu items make the perfect accompaniment to their famous chicken and biscuits.
Whether you're heading there for breakfast, lunch, dinner, or just a snack, they have some of the best sides that can be added to any meal.
To help you decide what to order next time you're there, here are the 9 best Bojangles sides ranked from good to fantastic.
9. Green Beans
When it comes to veggie sides, sometimes you just can't beat green beans.
They are packed with vitamins and minerals and have a delicious flavor that pairs perfectly with any of Bojangles' meat options.
Cooked with some red pepper bits in a smoky broth, these green beans are anything but boring.
The smokiness of the broth adds a nice depth of flavor, while the red pepper bits add subtle heat and color to the dish.
These green beans have just enough crunch to show they were cooked right, yet soft enough that they don't feel tough or overcooked.
This dish is the perfect side to round out any meal at Bojangles.
Nutritional Information (Small):
20 calories, 3g protein, 7g carbohydrates, 0g fat
8. Cajun Pintos
Getting a healthy dose of protein at fast food restaurants can be challenging for vegetarians.
That's why Bojangles' Cajun Pintos are such a great option.
This dish on the Bojangles sides menu consists of fresh pinto beans seasoned with a classic blend of spices, including paprika, onion powder, garlic powder, oregano, thyme, black pepper, and cayenne pepper for added heat.
The beans are slow-cooked for hours until they become tender and flavorful.
The first thing you'll taste when you bite into one of these pintos is the unique flavor of smoky spices from the seasonings.
The beans are tender and creamy, providing a delectable texture that pairs perfectly with the bold flavors.
In addition to the smokiness from the seasonings, there is also a hint of sweetness complemented by the slight kick from the cayenne pepper.
All this combines to make Cajun Pintos one of the best fixins at Bojangles.
Sometimes, when I want to play up the Cajun flavors, I like adding a little hot sauce to give it an additional kick.
Nutritional Information (Small):
130 calories, 7g protein, 24g carbohydrates, 0.5g fat
7. Cole Slaw
Everyone knows that cole slaw is the perfect partner for fried chicken.
It adds some needed crunch and creaminess all at once to balance the flavor of the chicken.
At Bojangles, their cole slaw is made with fresh cabbage and carrots mixed in a creamy dressing.
The dressing includes mayonnaise, sugar, vinegar, mustard, celery seed, and pepper to give it an unmistakable tangy flavor.
This side dish is moderately sweet, so it won't overpower the other flavors of your meal.
Nutritional Information:
170 calories, 1g protein, 20g carbohydrates, 11g fat
6. Pimento Cheese Spread Tub
If you want to shake things up with your next meal, why not try one of Bojangles' unique fixins?
The Pimento Cheese Spread Tub is made with cheddar cheese blended with diced pimento peppers and spices for an unforgettable taste.
All you need is some biscuits, and you have a scrumptious snack or side dish.
I always end up dunking my Bo Fries or Bo-Tato Rounds to create instant cheesy fries.
Nutritional Information:
170 calories, 5g protein, 2g carbohydrates, 16g fat
5. Bo Fries
These tasty fries are made from whole potatoes freshly cut in the restaurant daily and fried to perfection.
Each order of Bo Fries is served with a unique blend of Bo's famous seasonings that adds flavor to every bite.
With a mix of garlic powder, paprika, onion powder, black pepper, celery salt, and parsley flakes, these fries are sure to become your favorite.
Plus, they're cooked in 100% canola oil for a crispy texture without all the fat and calories associated with other deep-fried treats.
So if you want delicious and healthy fries, Bo Fries are the way to go!
Nutritional Information (Small):
360 calories, 4g protein, 38g carbohydrates, 15g fat
4. Bo-Tato Rounds
Bojangles' Bo-Tato Rounds are a staple of their sides menu.
These bite-sized potato slices are crunchy on the outside but soft on the inside.
And just like the Bo Fries, these rounds are also cooked in 100% canola oil for a healthier alternative to traditional French fries.
But unlike the fries, it comes with a slight hint of onion seasoning to make them even more flavorful.
They're great for snacking or as a side dish to complete your meal.
Nutritional Information (Small):
260 calories, 2g protein, 27g carbohydrates, 16g fat
3. Mashed Potatoes & Gravy
If you're looking for something a little heartier, you can't go wrong with this all-time favorite combo.
At its core, the dish is made from creamy mashed potatoes and savory gravy.
The potatoes are peeled, boiled, and mashed from real Idaho potatoes.
The gravy is made from beef stock, butter, and flour with seasonings for extra flavor.
The result is a smooth, creamy mash that pairs perfectly with the rich gravy.
The flavor of Bojangles' Mashed Potatoes & Gravy is hard to describe but easy to enjoy!
The potatoes are soft yet chunky, making them flavorful without being too mushy or watery.
They pair harmonize to create that delightful duo that will satisfy any appetite.
This is my go-to order when I want some soul food that's not too heavy.
Nutritional Information (Small):
120 calories, 1g protein, 17g carbohydrates, 4g fat
2. Dirty Rice
Dirty Rice is a traditional Cajun dish made with cooked white rice and ground beef or pork, as well as a variety of herbs and spices like cayenne pepper, garlic powder, paprika, thyme, black pepper, bell peppers, celery, green onions, and parsley.
The mixture is then simmered until the flavors combine to create a flavorful and savory side dish.
Bojangles' version is made with white rice mixed with sausage, onions, red pepper, and a Bo signature blend of seasonings.
The mix of all these ingredients creates a tasty flavor that's spicy and savory.
The white rice provides the perfect base for the other ingredients to shine through while keeping things light and fluffy.
The addition of sausages adds depth to the flavor profile while providing some protein content to this side dish.
And finally, all those herbs and spices bring out the best in each other, creating a taste sensation that you will remember.
Nutritional Information (Small):
260 calories, 5g protein, 23g carbohydrates, 6g fat
1. Macaroni & Cheese
Everyone loves a good mac and cheese, and Bojangles' version does not disappoint.
In fact, this is one of the best fast food mac and cheese dishes out there!
The main ingredient in this side dish is elbow macaroni noodles cooked al dente before being added to the creamy cheese sauce.
The cheese sauce is made up of cheddar, cream, and parmesan cheeses.
This unique blend creates a smooth and savory flavor unlike any other macaroni and cheese dish.
Bojangles' Macaroni & Cheese is so good because it perfectly balances cheesy and creamy flavors without being too rich or overwhelming.
The blend of cheddar, cream cheese, and parmesan cheese creates a unique flavor that pairs perfectly with the al dente noodles.
Plus, adding spices like garlic powder, onion powder, paprika, black pepper, and mustard powder gives it a unique Southern kick different from your usual cheesy macs.
Whenever I go to Bojangles, I always order some Macaroni & Cheese no matter what!
Nutritional Information (Small):
280 calories, 8g protein, 21g carbohydrates, 18g fat
Conclusion
Bojangles' side dishes, called "fixins," make the perfect accompaniment to their chicken and biscuit meals.
Their side menu offers a wide variety of items, including the famous Bo Fries, Bo-Tato Rounds, and Mashed Potatoes & Gravy.
Next time you're in the mood for Southern-style cooking, be sure to check out Bojangles and try one or several of their delicious sides with your meal.
For more information about Bojangles, check out the articles below.